Please note that if you hold a serious interest in working in the railroad industry but do not know a lot about it is not exactly a career which is for everyone, particularly if you hire on with a giant Class I company in the fields of either transportation or maintenance. The hours can be extremely long (12 hours for many days without a break) and require one to be away from home for quite some time. Also, of note, is that Class Is will base you wherever there is a need. For instance, while CSX operates through Connecticut because it serves virtually every state east of the Mississippi you could be placed anywhere.  As such, if you are lucky enough to be offered a position with a short line or regional, which offer somewhat more predictable hours don't pass it up!  And, on this note, I often receive e-mails concerning employment opportunities or where they may be found. This is why I have set up these pages to assist in helping answer those questions for you as there is not a lot I can do, directly, to help.

Short Lines And Regionals

Pan Am Railways: Pan Am Railways is a private, regional railroad which just recently began operations taking over for the defunct Guilford. The company operates through Maine, Connecticut, and New Hampshire with trackage in Vermont and eastern New York.

Providence & Worcester Railroad: Providence & Worcester has been in operation since the 19th century and until 1973 was a subsidiary of other railroads, notably the Pennsylvania and Penn Central. Now, an independent operation, it serves Massachusetts, Rhode Island, and Connecticut.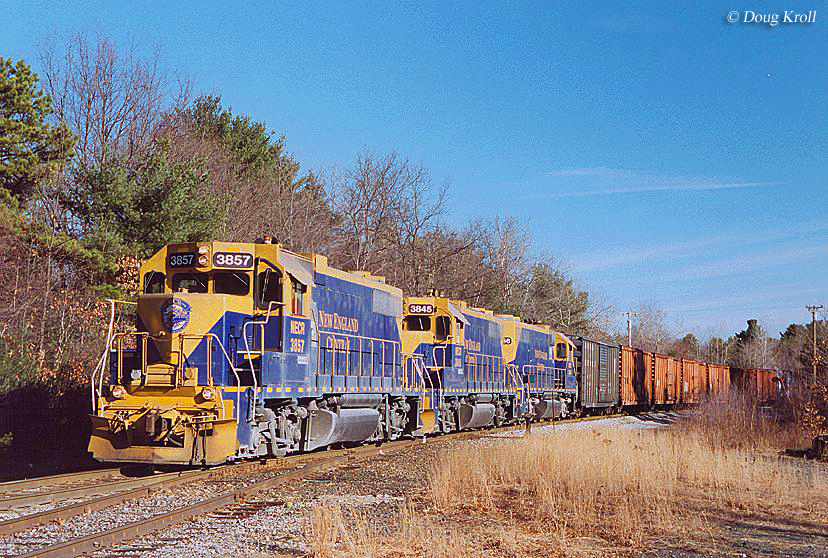 New England Central GP38s #3857, #3845, and #3846 lead freight 610 across the Connecticut state line on March 4, 2000.
Branford Steam Railroad: The Branford Steam Railroad is a private operation serving a stone quarry, which has been in operation for more than 100 years. I do not have contact information for the company.
Central New England Railroad: The Central New England Railroad is a small shortline serving the Griffins and Bloomfield areas.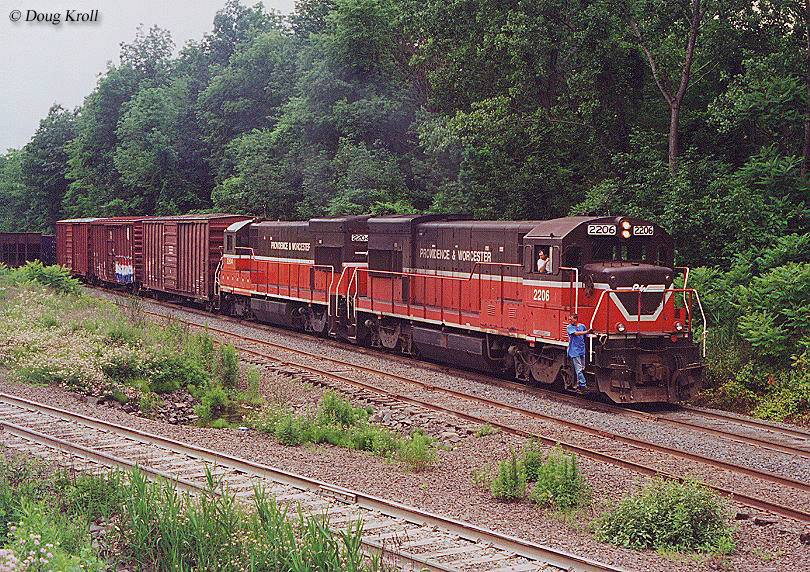 A pair of Providence & Worcester U23Bs led by #2206 eases through East Wallingford, Connecticut as it readies to switch the nearby Tilcon Quarry on June 29, 2000.
Connecticut Southern Railroad: The Connecticut Southern is part of G&W's family of shortlines serving the area around Hartford.
Housatonic Railroad: The Housatonic Railroad is one of the oldest railroads in the country still in operation serving Massachusetts, Connecticut, and southeastern New York.

New England Central Railroad: The New England Central is another G&W property serving Vermont, New Hampshire, Massachusetts and Connecticut.
---
---
Various Job Types



Brakeman



Conductor



Engineer


Signal Maintainer


Roadmaster


Tie Gang Laborer



Dispatcher


Trainmaster



Yardmaster