Delaware Railroad Jobs

Unfortunately, if you are pursuing Delaware railroad jobs there are is not a lot the state has to offer. In all, Delaware is currently home to less than 300 miles of track, nearly 90% of which is owned by Class I railroads Norfolk Southern, CSX Transportation, and Amtrak's Northeast Corridor where the carrier has major facilities at Wilmington. The rest of the trackage is made up of shortlines (including the Delaware Coast Line, East Penn, Maryland & Delaware, and Wilmington & Western) and the last remnant of the Conrail system, Conrail Shared Assets Operations.  Lastly, to search for Delaware railroad jobs directly please use the below search box from Indeed.com.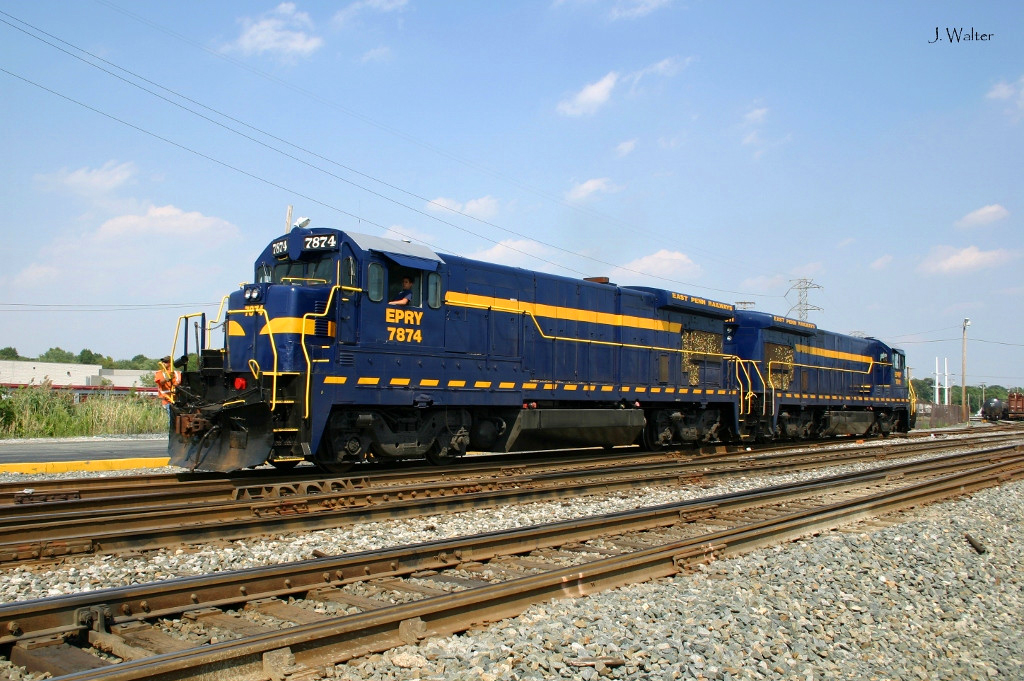 A pair of East Penn Railway B30-7s, #7874 and #7811, run light through the yard in Wilsmere, Delaware on September 2, 2005.
While Delaware railroad jobs may be harder to land than in other states the work can be no less difficult. If you have little knowledge on the industry but are interested in more traditional positions like conductors and engineers please understand that the work can be fairly tough and the hour very long. Class I railroads offer the best pay in these fields but require workers to be out on the job 12 hours a day for many days at a time without a break. So, if you either have an interest in starting a family or already have one please take this into consideration as you will be away from home quite often.  However, in the event that you are lucky enough to hire on with a smaller railroad the pay will not be as great but the schedule will be more predictable.  Finally, please know that contacting me regarding possible job openings is of little use as I cannot provide much help, you will need to contact the railroad directly. 

Short Lines
Conrail Shared Assets Operations: Conrail Shared Assets Operations is strictly a paper company owned by both CSX and Norfolk Southern. I do not believe they have any employees on the payroll.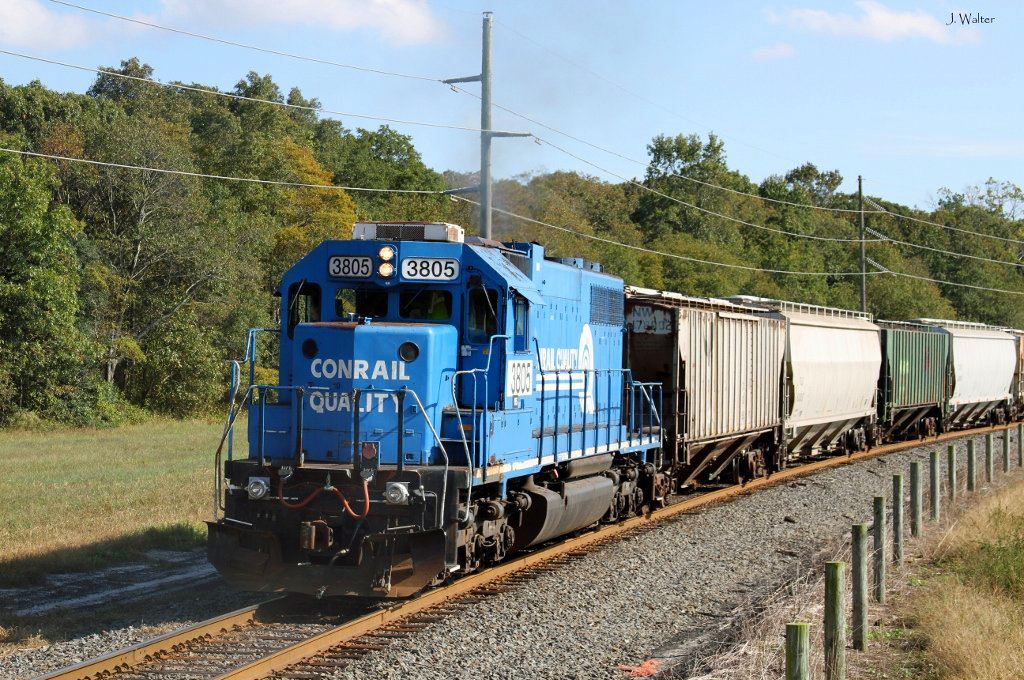 An elderly Conrail SD38 pulls a local NS freight through Dagsboro, Delaware on October 10, 2010. The unit began its career as Penn Central #6930 in 1970.
Delaware Coast Line Railroad: The Delaware Coast Line Railroad is a private company which connects with Norfolk Southern. For contact information:  P.O. Box 176, Lincoln, Delaware 19960.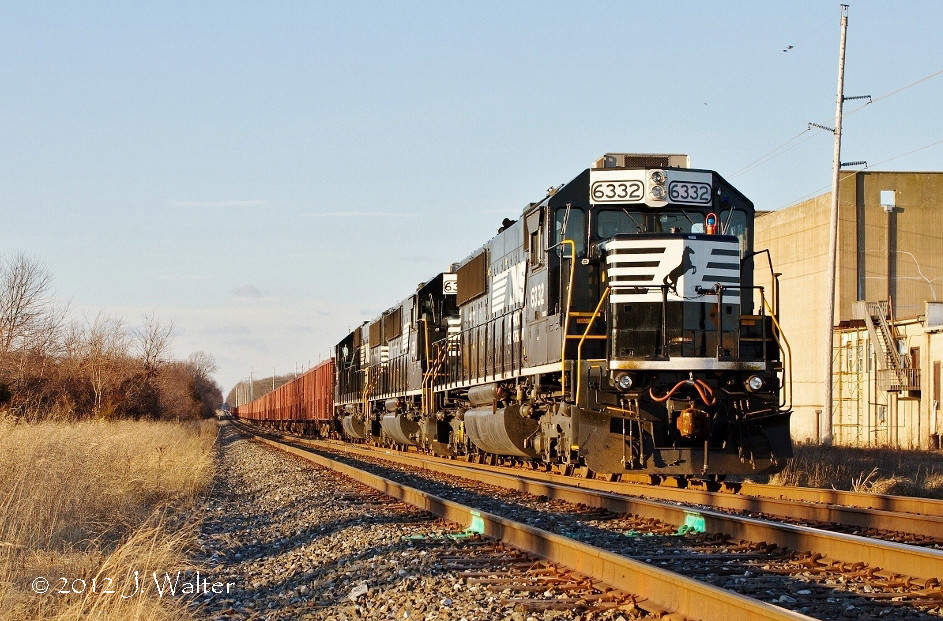 A trio of Norfolk Southern SD40Es led by #6332 have a Herzog Ballast train at Clayton, Delaware on January 13, 2012.
East Penn Railway: The East Penn Railway operates several broken stretches of railroad mostly west or north of Philadelphia, Pennsylvania but also serves extreme northern Delaware.

Maryland & Delaware Railroad: The Maryland & Delaware Railroad is a private shortline, which most serves southern Maryland but also stretches into western Delaware.
Wilmington & Western Railroad: The Wilmington & Western's dates back to just over the Civil War and today operates both freight and excursion train operations.
---
---
Various Job Types



Brakeman



Conductor



Engineer


Signal Maintainer


Roadmaster


Tie Gang Laborer



Dispatcher


Trainmaster



Yardmaster