By those days it essentially acted as a terminal line, operated by the Belt Railway of Chicago. Regardless, these trackage rights enabled the ERES to interchange with many of the Windy City's major Class Is including the Santa Fe, Erie Lackwanna, Grand Trunk, Louisville & Nashville, and Norfolk & Western. Ironically, while the railroad reached Chicago its main offices were located in Huntington, Indiana along the eastern end of the system (this town was also the company's primary engine and maintenance facility). Aside from its interchange partners the Erie Western also had a fairly diverse level of traffic, which while predominately agriculture based (notably grain) also included food products, lumber, fertilizer, steel, general merchandise, and plastic.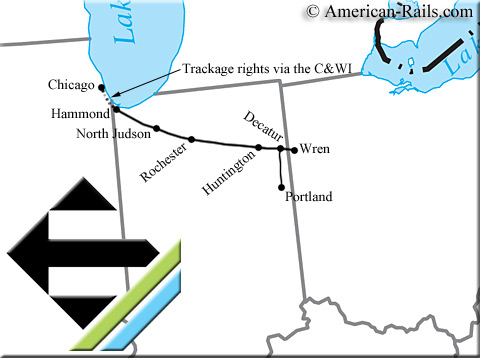 Unfortunately, the road's early success was shortlived. Within a year its financial situation was looking grim and by June 24, 1979 had filed for bankruptcy. It fell apart so quickly that the company did not even have time to paint its entire fleet of Alcos into ERES colors as the C420s still carried former Long Island Railroad paint with number patches. In today's environment the ERES would likely have survived but during the 1970s when the industry was on the precipice of failure and the public, in general, had little interest in railroads the shortline had no where to turn. Following its bankruptcy the Chicago & Indiana Railroad was formed to try its hand at keeping the property alive but with funding shortfalls it failed too before the end of 1979 on December 31. One final attempt along a 16-mile stretch between North Judson and Monterey was operated by the Tippecanoe Railroad.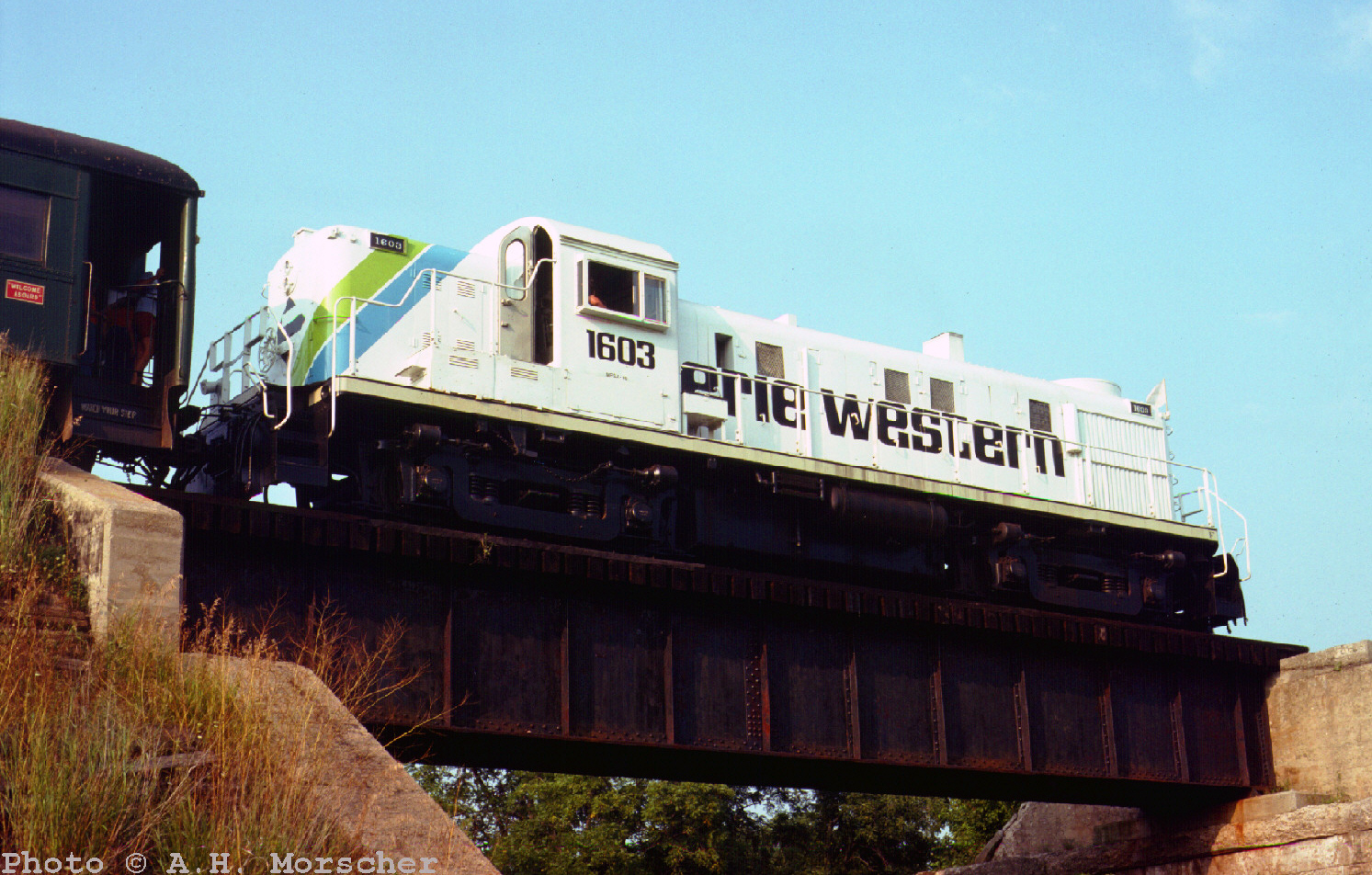 Erie Western Railway Locomotive Roster
| Builder | Model Type | Road Number | Notes | Quantity |
| --- | --- | --- | --- | --- |
| Alco | RS3 | 1600-1603 | Acquired June, 1978: Ex-C&NW | 4 |
| Alco | C420 | 203, 205, 207 | Ex-LIRR | 3 |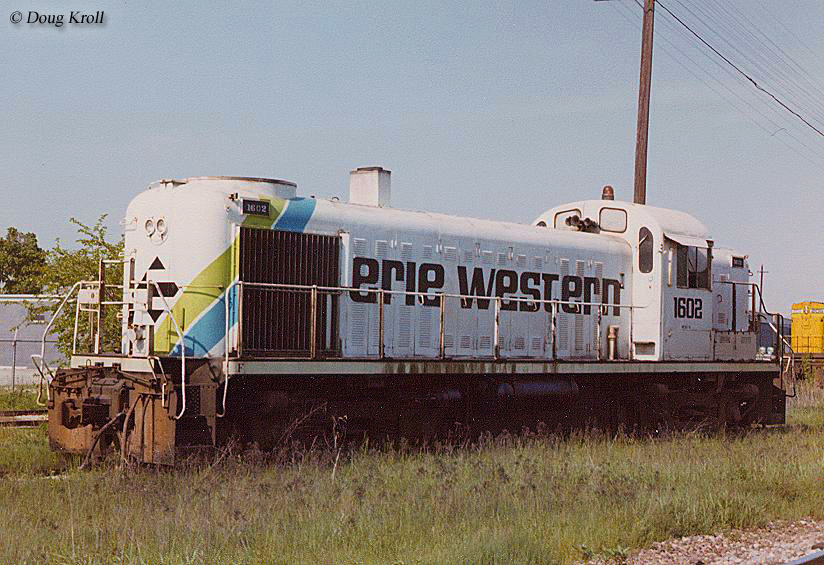 This section survived for over a decade, mostly serving a grain elevator near Monterey until 1990 when it was renamed as the JK Lines. The trackage was eventually acquired by historic shortline Toledo, Peoria & Western which filed to abandon it after the grain elevator shutdown in 2003. Today, roughly one-mile of this section remains around North Judson preserved for use by the Hoosier Valley Railroad Museum. However, the rest of the original Erie Western Railway route has long since been scrapped although a number of locations have been retained as walking rail/trails, such as the Monterey Bike Trail.  Today, few traces of the Erie's Chicago main line are still intact across the Midwest although the wide right-of-way and many relics related to such can easily be spotted.

Related Reading You May Enjoy


Home

›

Short Lines

› Erie Western Railway