If you are lucky enough to land a railroad job in Florida it will certainly help a bit in that you will not have to worry about fighting the frigid winters. In the event you are here looking for a career in the industry then most likely you are interested in the more traditional fields of either maintenance or transportation. If so but you do not have a great deal of knowledge about just what it takes to be a railroader the work can be both physically demanding as well as mentally draining. This is particularly the case for Class I railroads which require most train crews to work 12 hour days for many days in a row while away from home (you become used to the hotel life). Of course, the pay is the best in the industry along with retirement and benefits so there is certainly some real advantages. Please let me stress that contacting me directly concerning available positions or openings will do a lot of good as I cannot provide any assistance.

Short Lines And Regionals
Alabama & Gulf Coast Railway: The Alabama & Gulf Coast, a Genesee & Wyoming property, operates mostly in Alabama, which also serves Pensacola. It currently operates a nearly 350-mile system.
Florida East Coast Railway: The historic FEC has been in operation since the late 19th century and was independent through the mid-2000s. However, today it is a RailAmerica property, still operating its main line between Jacksonville and Miami.

Apalachicola Northern Railway: Also known as the AN Railway, today it is a Genesee & Wyoming shortline serving Florida's western panhandle.

Bay Line Railroad: The Bay Line Railroad is another Genesee & Wyoming property, which operates in Florida's northern panhandle.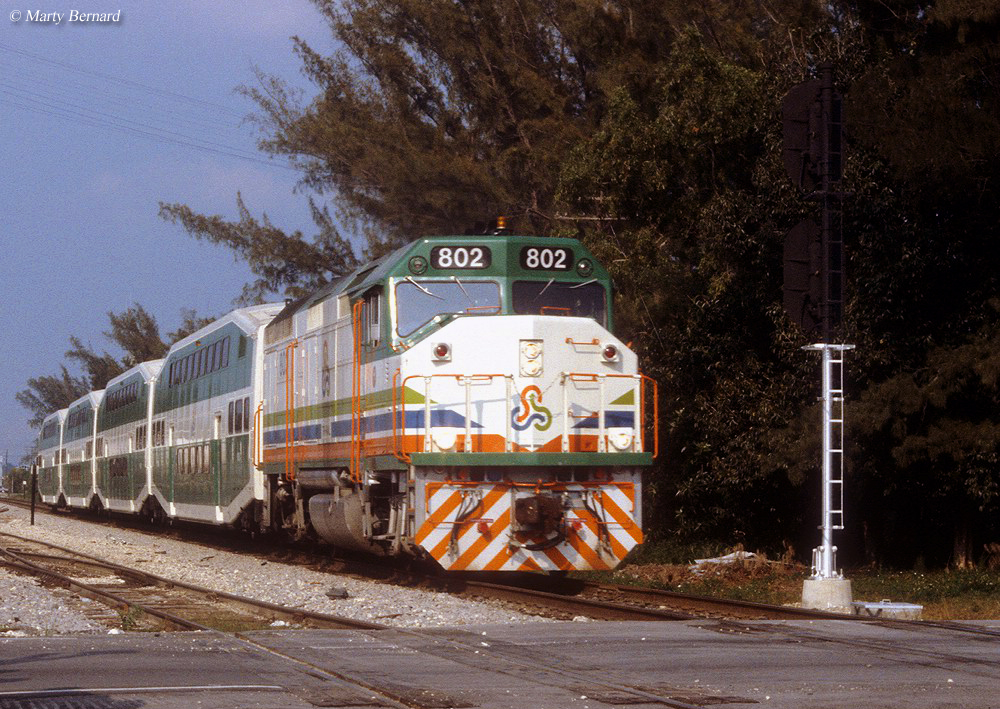 Florida Tri-Rail F40PHL-2 #802 leads a southbound consist of four commuter coaches through a grade-crossing at Opa-locka on the late afternoon of April 21, 1989.
First Coast Railroad: The First Coast is another Genesee short line serving the very northeastern tip of Florida. The line is quite small at just over 30 miles connecting with CSX.

Florida Central Railroad: The Florida Central is owned by the Pinsly Railroad Company and operates northwest of Orlando, connecting there with CSX.

Florida Midland Railroad: Another Pinsly property, the Florida Midland serves two very small segments of railroad near Lake Wales and Winter Haven connecting with CSX.

Florida Northern Railroad: Yet another Pinsly shortline, the Florida Northern serves two broken segments of track south of High Springs and near Ocala, both of which connect with CSX.

Florida West Coast Railroad: The Florida West Coast is a very small, 13-mile shortline serving the Gainesville region. For contact information; P.O. Box 1267, Trenton Florida 32693-1267.

Georgia & Florida Railway: The Georgia & Florida is an OminTRAX-owned shortline serving Georgia and northern Florida along more than 260 miles of track.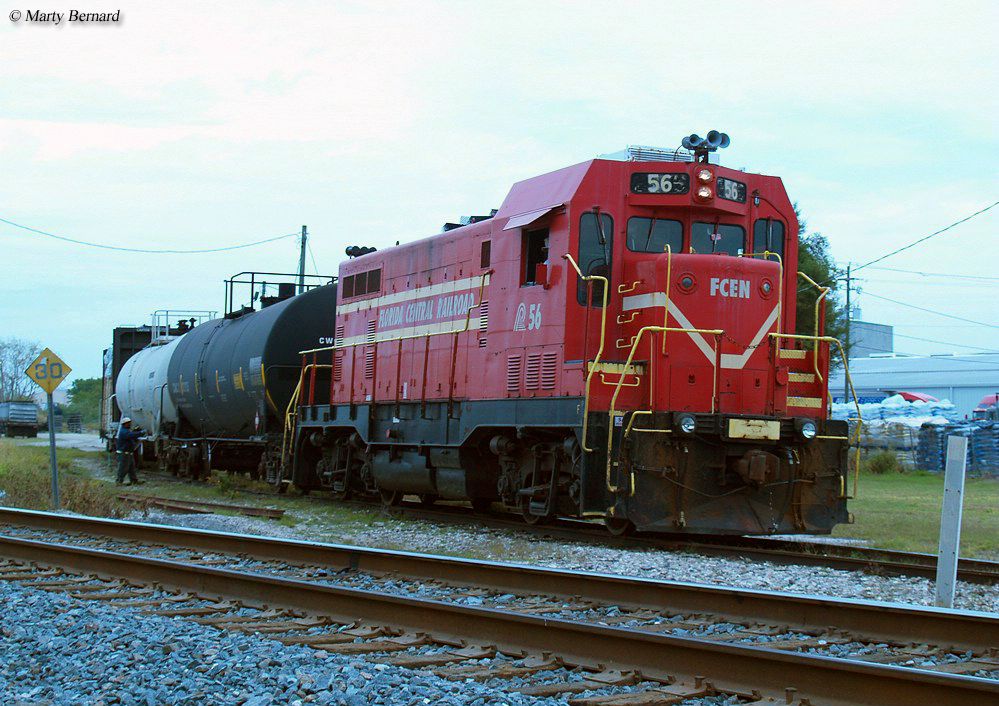 Florida Central Railroad CF7 #56 switches a customer at Winter Haven on April 9, 2007. The unit began its career as Santa Fe F3A #34L in 1948.
Seminole Gulf Railway: The Seminole Gulf operates both freight and excursion train operations in the southwestern area of the state.

South Central Florida Express, Inc.: This railroad is privately owned by the U.S. Sugar Corporation and as such I am not sure if they hire or contract employees to work their freight rail operations.

Talleyrand Terminal Railroad: This terminal railroad is owned by Genesee & Wyoming and serves the Jacksonville Port Authority.
---
---
Various Job Types



Brakeman



Conductor



Engineer


Signal Maintainer


Roadmaster


Tie Gang Laborer



Dispatcher


Trainmaster



Yardmaster