The Golden Age Of Railroading

The first half of the 20th century is generally regarded as the Golden Age of railroading with several famous passenger trains, stations/terminals, and other landmark feats occurring within the industry during that time (roughly 1900 until 1950). This was also the time that the industry saw an all-time high of track mileage of 254,037 miles in 1916. Over all, it certainly was the period in our nation's history that nearly everyone was exposed to railroads in one shape or form particularly because it was the fastest and preferred method of travel. By the turn of the century passenger rail equipment was becoming very specialized with comfort and luxury the order of the day. From 1900 through the 1920s "heavyweight" passenger equipment (its name given due to the heavy materials, like steel and iron used in its construction) was built until the 1930s.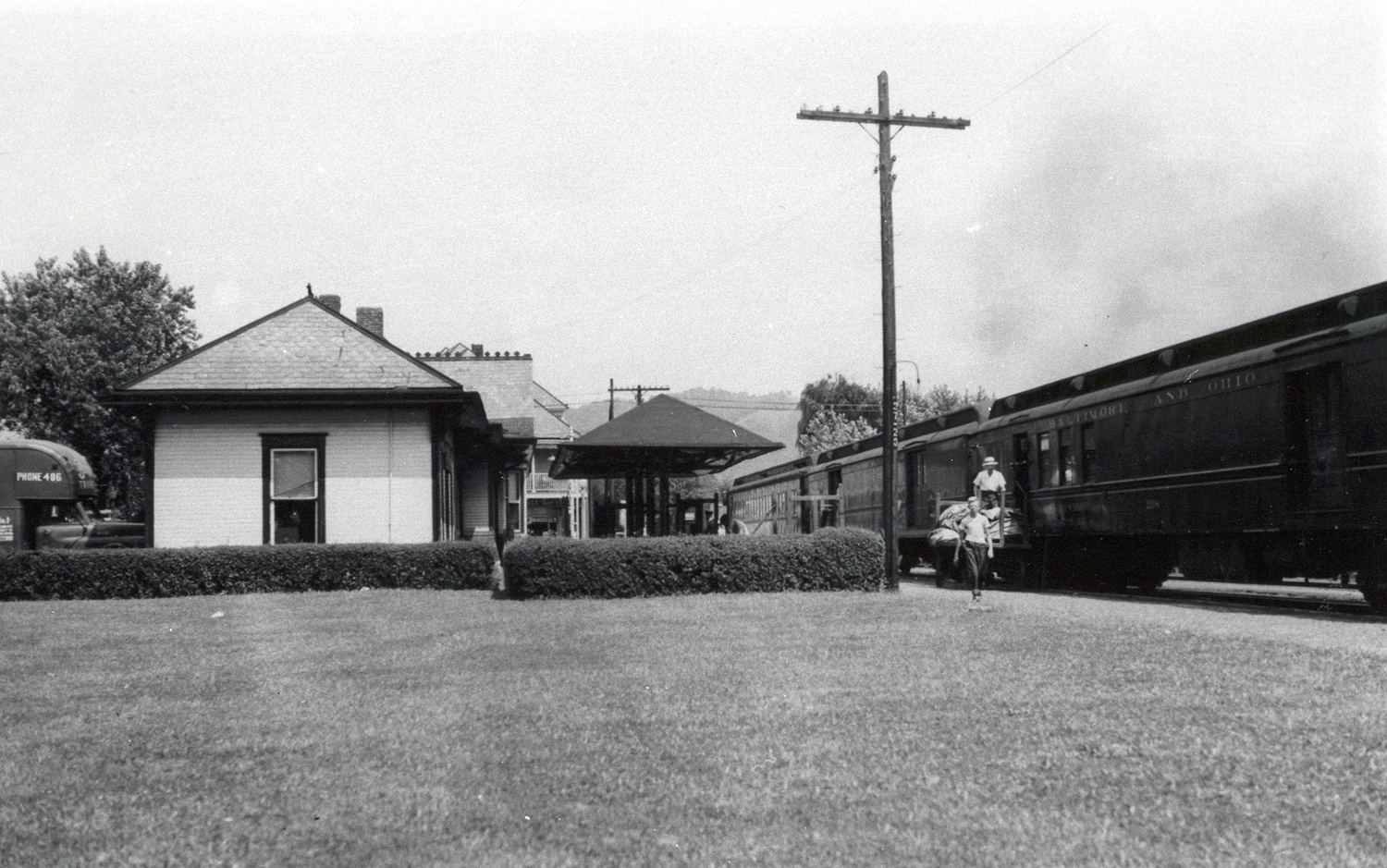 Northern Pacific Class Q-5 4-6-2 Pacific #2239 pulls away from DeSmet, Montana on December 17, 1939 with its passenger train. Note that the train is receiving assistance on the rear from Class W 2-8-2 Mikado #1595.
George Pullman and his Pullman Palace Car Company which began building cars in 1867 (later reorganized as just the Pullman Car Company), was, by the 20th century, the premier manufacturer of passenger equipment and nearly every major railroad's best recognized passenger train(s) carried some type of Pullman equipment. Its base of operations was Pullman, Illinois and its cars would become legendary by the peak of passenger rail travel in the early 1900s through, the mid-1940s. While the company is perhaps most famous for its sleepers it also built other types like of cars such as parlors and diners.
It was also during the early 20th century that the famous and legendary named passenger trains began to appear. Some of these include Santa Fe's Chief and Super Chief (1926 and 1936), the Baltimore & Ohio's Capitol Limited (1923), the jointly operated [by the Burlingon, Rio Grande, and Western Pacific] California Zephyr (1949), the Milwaukee Road's legendary Hiawathas (inaugurated in 1935), Great Northern's venerable Empire Builder (1929), Southern Pacific's Daylights (originally inaugurated in 1922), Southern's Crescent Limited (1922), Pennsylvania Railroad's famous Broadway Limited (1902), and the New York Central Railroad's lauded 20th Century Limited (1902).
The Golden Age also saw the building of many of the largest and renowned passenger stations. Some of these include the late Pennsylvania Station (1911), New York Central's Grand Central Terminal (it opened in 1913 and replaced the previous Grand Central Station), Lackawanna Railroad's Hoboken Terminal (1907), the jointly built and operated [by Union Pacific, Santa Fe, and Southern Pacific] Los Angeles Union Passenger Terminal (today known as Los Angeles Union Station), and the jointly built and operated [by the PRR, Milwaukee, and Burlington] Chicago Union Station (1925), the jointly built and operated [by UP, Rio Grande, Burlington, Rock Island, and Santa Fe] Denver Union Station (1914). Sadly, a number of large stations, like the PRR's Pennsylvania Station have since been razed but many still stand.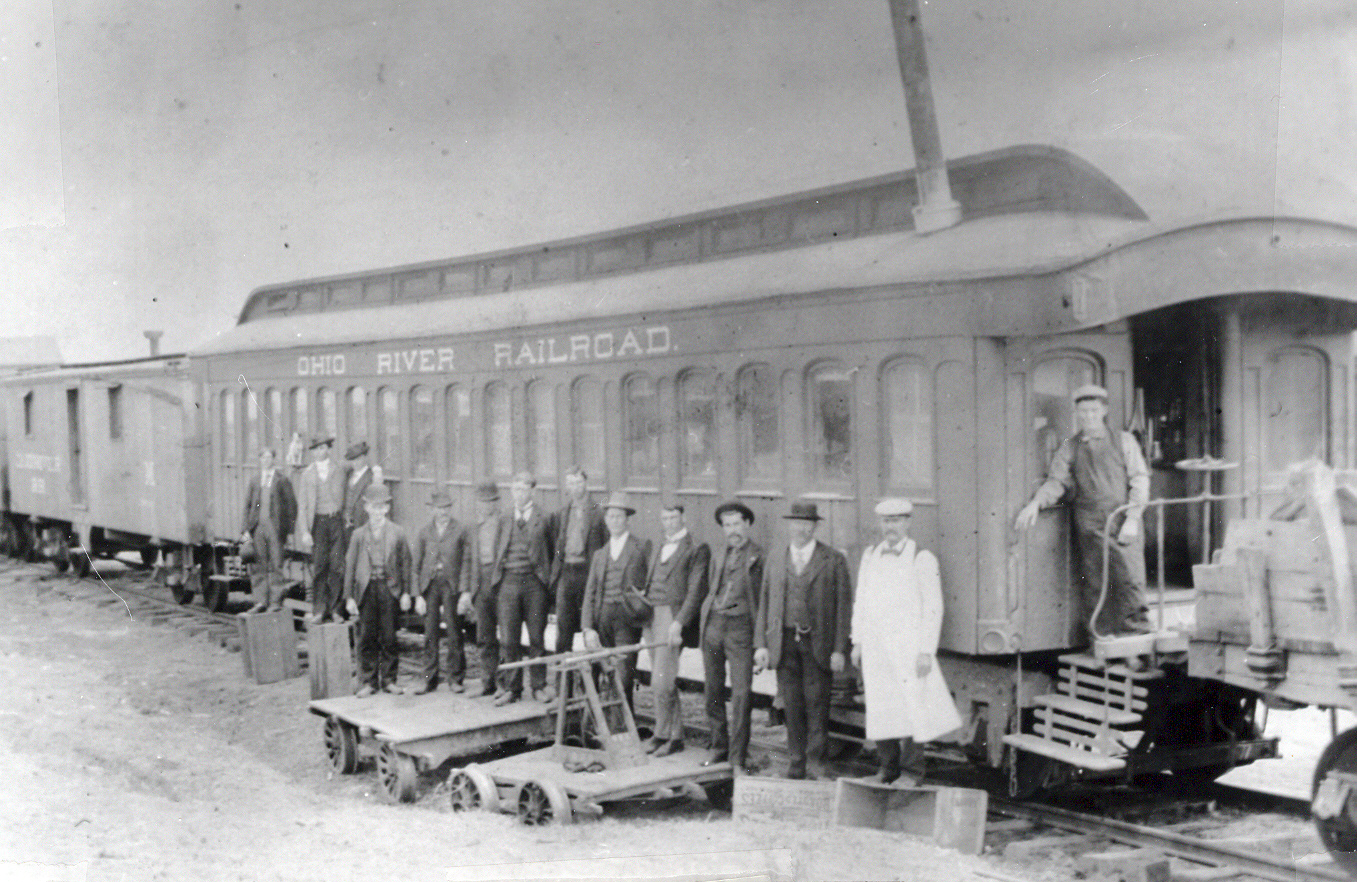 Rock Island FP7 #403 departs Chicago's LaSalle Street Station with its train during early September of 1961. During this era the Rock's passenger consists were still clad in beautiful crimson red and white trim with gleaming stainless-steel.
In terms of overall traffic levels, particularly in regards to passengers, the the first few decades of the 20th century were the peak years of the Golden Age. During this time railroads hauled an astonishing 98 percent of the intercity passenger traffic and 77 percent of intercity freight traffic. While railroads would be jammed with traffic during World War I and later World War II, these lucrative years would be shortlived, as the automobile became a much more reliable and convenient means of travel (it also helped that in 1925 the price of a Ford Model T was an affordable $260). Other modes that began to eat away at the railroads' traffic base included airplanes, trucks, and buses.
It was during the 1930s that lightweight materials, like aluminum, began to be used in car construction. Not only did this material make the car lighter, which was easier on the track structure and less difficult for a locomotive to pull, streamlining became widely popular during the decade and aluminum was light and flexible enough to be used as shrouding to streamline both cars and locomotives (it also helped that the Art Deco movement was in full swing during the 1930s).
One of the first, and perhaps most famous streamlined passenger trains was the Burlington's Zephyr 9900 trainset, built in 1934. Sleek, fast, and comfortable (for instance, it broke the speed record for traveling between Denver and Chicago, covering the 1,000+ mile distance non-stop in only thirteen hours and five minutes) it paved the way for an entire generation of streamlined trains (the very first streamliner to debut, a few months before the Zephyr was the Union Pacific's M-10000 trainset). Famous passenger trains to follow included all of those mentioned above and nearly the entire 100+ Class I railroads during this time had some sort of streamlining added to their most prestigious train(s).
---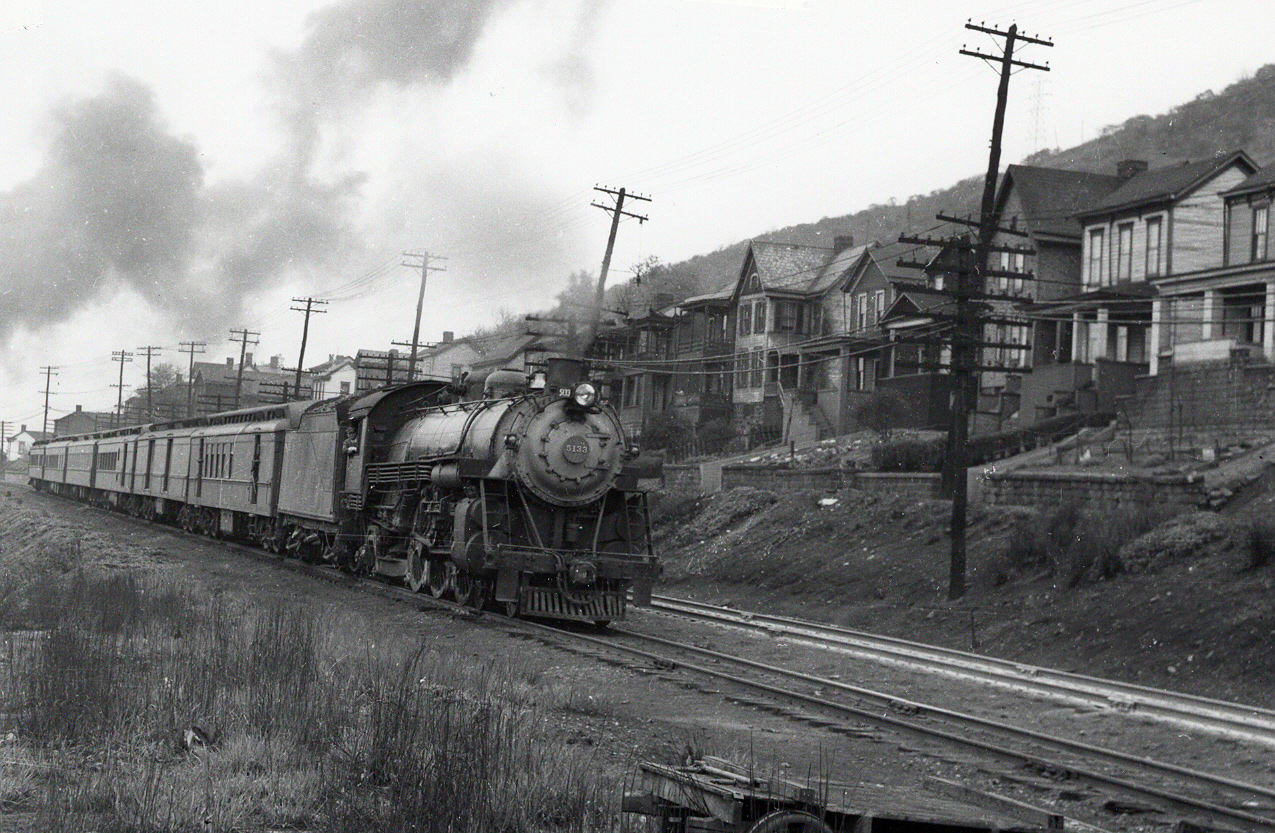 A trio of Burlington E8As led by #9941A pass Oakland Tower near St. Paul, Minnesota as they power what appears to be a Northern Pacific consist (perhaps the "North Coast Limited") on June 4, 1964.
However, following WWII passenger rail traffic began to drop significantly and would not recover, even while railroads began to update their passenger fleets with new equipment into the 1950s. A decade later, in the 1960s, railroads were losing significantly with their passenger operations (passenger trains are rarely profitable; however, before the 1950s railroads were earning enough that their freight revenues could easily offset the loses) and desperately wanted out. The remnants of the "Golden Age" quickly ended following World War II and passenger operations, and the railroad industry as a whole, went into a spiraling decline. By the late 1960s passenger service was down right terrible on most lines, which resulted in the formation of Amtrak in 1971. For more information about these hard times please click here.
Related Reading