In any event, following the opening of the M&M Iowa would be home to most of the west's and Midwest's best-remembered classic railroads from the Rock Island and Milwaukee Road to the Chicago & North Western Railway and Chicago, Burlington & Quincy Railroad. Others include the Santa Fe (whose Transcon line clips the southeastern corner of the state for 17 miles), Illinois Central, Chicago Great Western Railway, and the Wabash Railroad. With so many classic railroads once dotting the state, and its sprawling web of agricultural branch lines, it is not surprising that Iowa ranked near the top in terms of rail mileage. While today it carries just 40% of its original railroad infrastructure, Iowa is still home to several important rail lines.

Today, Iowa's trackage is mostly operated by Class Is; BNSF Railway, Union Pacific and Canadian National. The rest of the Hawkeye State's rail network is operated by regional Iowa Interstate (whose livery is inspired by the University's of Iowa and Iowa State although it also retained rights to use the Rock Island's former shield logo) as well as shortlines Burlington Junction Railway, Appanoose County Community Railroad, the historic Cedar Rapids & Iowa City Railway, D&I Railroad, interurban Iowa Traction Railroad, Keokuk Junction Railway, and Iowa Northern Railway.   While the Rocket, City, and Hiawatha passenger fleets may no longer operate through Iowa, Amtrak does dispatch its California Zephyr and Southwest Chief through the state.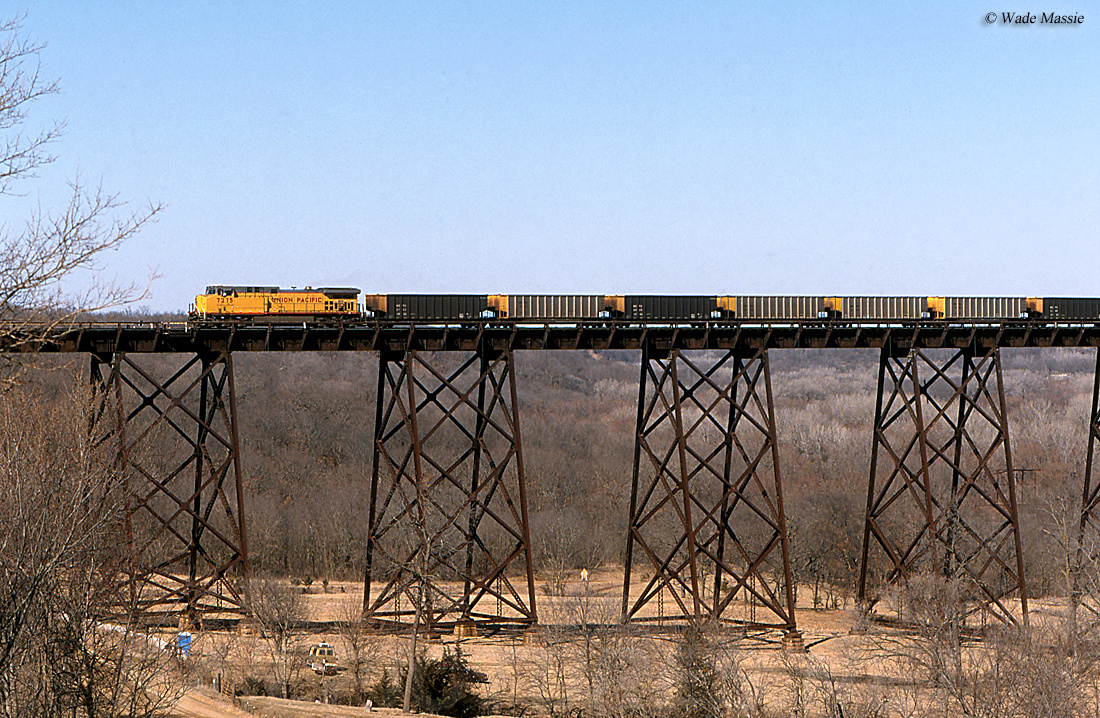 Passenger and freight trains aside, Iowa railroads are also home to a number of tourist lines and railroad museums, the most famous of which is likely the Union Pacific's own, the Union Pacific Railroad Museum based in Council Bluffs (it alone, is worth the trip to see!). Others include the Milwaukee Road Shops Historic District, Boone & Scenic Valley Railroad, Delmar Depot Museum, Hobo Museum, Midwest Central Railroad, Rails West Railroad Museum, Trainland USA, and the Hub City Heritage Corporation.   Finally, don't forget about the company Rail Merchants International, a dealer in used railroad equipment for sale to the general public, which is based in Iowa. If you have the resources you can own your own boxcar or caboose! 
Related Reading You May Enjoy


Home

›

The States

› Iowa