Idaho Railroad Jobs

If you are interested in Idaho railroad jobs the state is mostly home to Class Is as Union Pacific and BNSF Railway make up nearly 60% of the trackage. However, despite the fact that nearly all of the state's rail mileage is located in either the northern panhandle or southern regions Idaho is surprisingly also home to a handful of shortlines along with large Class II, regional Montana Rail Link. Amtrak also operates its very popular Empire Builder through the northern panhandle although the national carrier has no other trains running through Idaho. For more information regarding Idaho's railroads please click here.
BNSF ES44AC #6130 and SD70MAC #9411 have an empty string of coal hoppers heading eastbound through rural Athol, Idaho on September 14, 2010.
If you are seriously interested in becoming a railroader, particularly in the areas of transportation or maintenance, but aren't exactly sure what all is involved the work can be very grueling. Even though the job can be physically demanding most of the time workers, especially conductors and engineers, fight fatigue as 12-hour days are fairly common without a break. Most often this occurs when working for a Class I railroad, which offer excellent pay for the many hours railroaders remain on the job. Also, if you are a college student the large railroads which serve Idaho, Union Pacific and BNSF, offer either internship or graduate programs. To learn more about these programs please visit each railroad's career page listed below.
Lastly, for more information regarding Idaho railroad jobs, please visit the links below or the railroad's individual contact information concerning possible openings. For questions and concerns regarding possible openings please contact the railroads themselves, as I can provide little help. Finally, to search for Idaho railroad jobs directly please use the below search box from Indeed.com.
Class Is
Class II, Regionals
Montana Rail Link: MRL is one of the largest regionals in the country operating across Montana and Idaho. To visit their website for possible employment please click here.
Class III, Shortlines
Bountiful Grain & Craig Mountain Railroad: The BG&CM operates the former trackage of the Camas Prairie Railroad near Lewiston. The railroad is currently owned by Railroad Materials Salvage. For contact information; PO Box 612 Richmond, Missouri, 64085-8500. Phone 816-776-7270.
City of Boise Railroad: This is a recently created shortline owned by the city of Boise. However, I am unsure if it is currently operating or that the city employees its own workers. To contact the city to find please visit their website.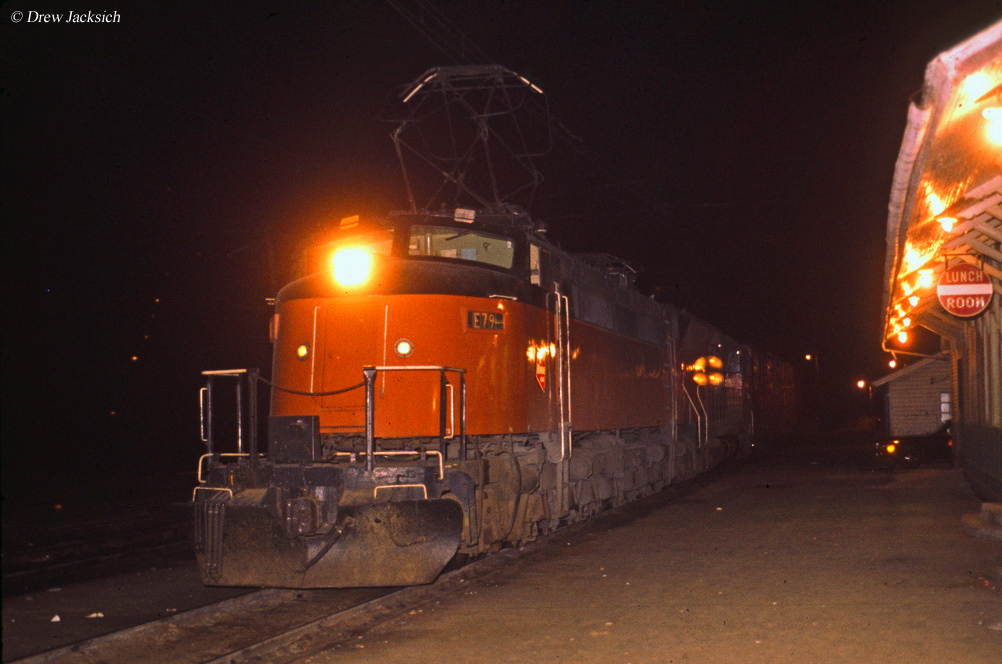 Milwaukee Road "Little Joe" #E79 and an SD45 layover at the terminal in Avery, Idaho next to the depot with an eastbound freight extra on an August night in 1971. Today, the rails are history (replaced by a highway) although the depot remains.
Eastern Idaho Railroad: This railroad is another of the Watco's family of shortlines operating two broken stretches of track in the eastern regions of the state. For contact information please click here.
Great Northwest Railroad: Another Watco property that is mostly located in southeastern Washington although it clips the Idaho border. To visit their web page for contact information please click here.
Idaho, Northern & Pacific Railroad: The IN&P is owned by Rio Grande Pacific Corporation, which also operates a small family of shortline railroads. For more information regarding possible job openings please click here.
Pend Oreille Valley Railroad: This railroad is owned by the Port of Pend Oreille, Washington. The railroad's track also operates into northwest Idaho. To contact the port to inquire about openings please click here.
Palouse River & Coulee City Railroad: This railroad is also owned by Watco and mostly operates in Washington and northeastern Oregon but also runs a short stretch of track near Potlatch, Idaho. For contact information please click here.
St. Maries River Railroad: The St. Maries River Railroad, owned by the Potlatch Corporation, operates a former Milwaukee Road branch serving northern Idaho's timber interests. To contact the railroad; 318 North 10th Street P. O. Box 619, St. Maries, Idaho 83861. Phone 208-245-4531.
Washington Idaho Railway: The Washington Idaho Railway serves the area south of Spokane, Washington and stretches as far east as Harvard, Idaho. To contact the railroad please click here.
For more information about shortline railroads that serve Idaho please click here to visit the American Short Line and Regional Railroad Association's website.
---
---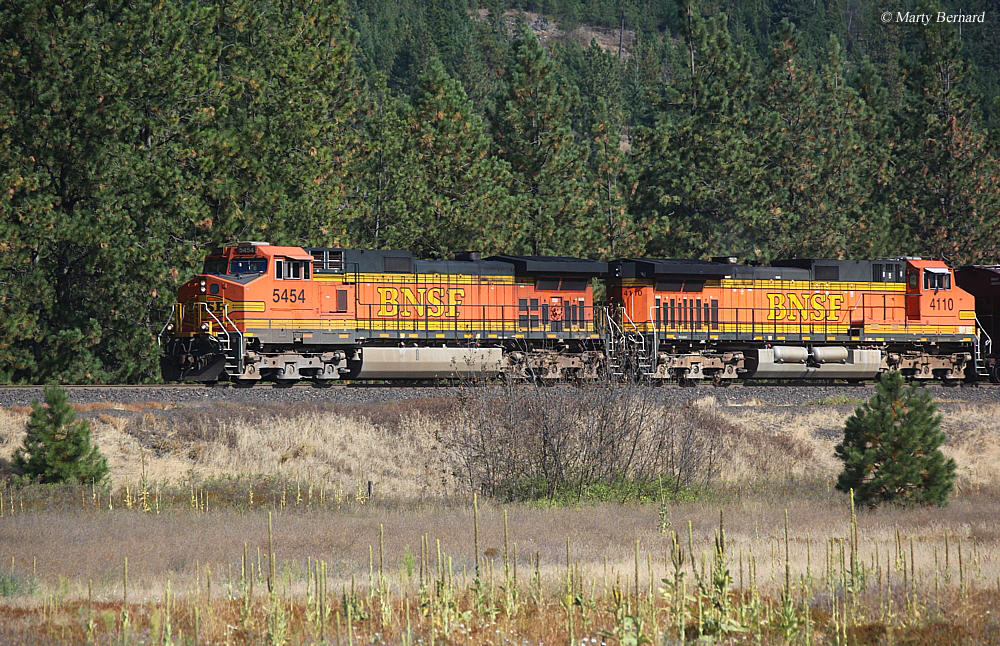 BNSF C44-9Ws #5454 and #4111 near Hauser Yard in Hauser, Idaho with a grain train on September 14, 2010.
Finally, if a career in railroading is right for you but you would like to learn more about what it takes to work in the industry you might want to consider the book Working on the Railroad from noted author Brian Solomon. Solomon's book details the history of working in the railroad industry and the difficulties and hardship employees faced back then as well as today. After reading this book you should have no doubts about whether working in the industry is something you are truly interested in. In any event, if you're interested in perhaps purchasing this book please visit the link below which will take you to ordering information through Amazon.com, the trusted online shopping network.
---
---