Great Northwest Railroad:  This Watco property (since 2004) operates 77 miles of the former Camas Prairie Railroad between Lewiston, Idaho and Riparia, Washington.  Its current moves a varied range of freight traffic.  
Idaho, Northern & Pacific Railroad: This short line is owned by the Rio Grande Pacific Corporation and began service on November 15, 1993.  It operates two, disconnected branches of Union Pacific heritage totaling 121 miles.  For information regarding employment please visit the railroad's web page at Rio Grande Pacific.
Montana Rail Link:  This large, Class II regional has been in service since 1987 when it acquired a large segment of the former Northern Pacific main line between Montana and Washington.  In all, MRL owns more than 900 miles and moves more than 410,000 carloads annually.  Please visit the company's website for potential job opportunities.
Pend Oreille Valley Railroad:  This short line is owned by the Port of Pend Oreille and operates the Milwaukee Road's former Metaline Falls Branch between Metaline Falls and Newport, Washington.  It also currently leases from BNSF trackage.  The company operates its own website and may be contacted there regarding any job openings.
Palouse River & Coulee City Railroad:  The PR&CC is a Watco property that operates 202 miles of disconnected lines in southeastern Washington, western Idaho, and northeastern Oregon.  All of the lines were acquired from Union Pacific. 

St. Maries River Railroad:  This interesting short line traces its history to the abandonment of the Milwaukee Road's Pacific Extension in Idaho.  It began service during May of 1980, owned by the Potlatch Corporation, and operated the Milwaukee's former main line between Plummer Junction and Avery, 64 miles, as well as most of the Elk River Branch between St. Maries and Bovill, 52 miles.  Today, the section to Avery has also been abandoned and its connection is with UP at Plummer Junction.  To learn more about job opportunities please visit the company's website.
Please Click Here To Return To The Main Jobs Page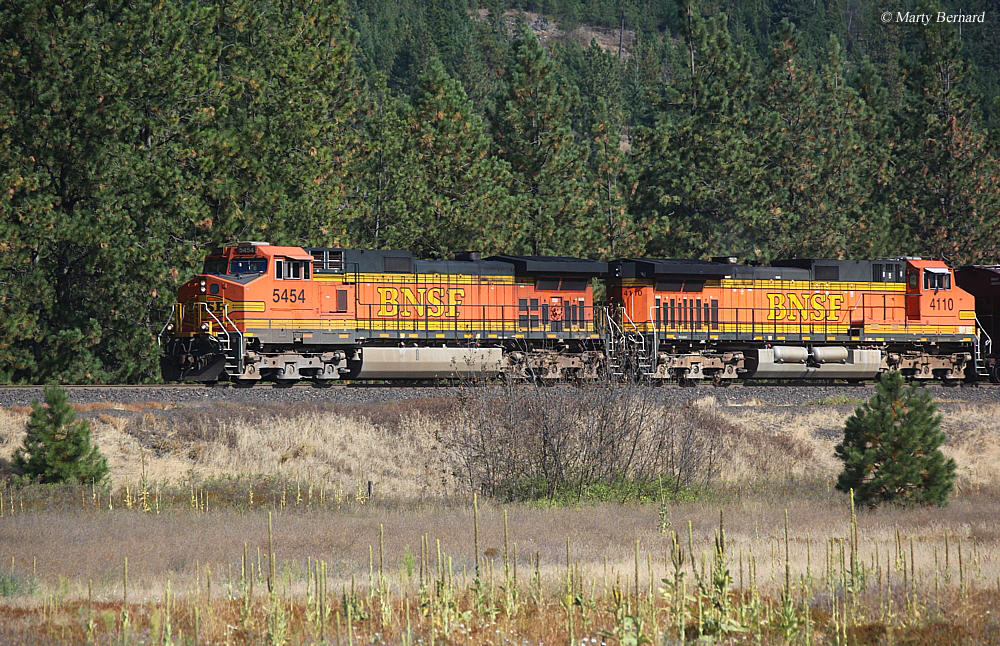 BNSF C44-9Ws #5454 and #4111 near Hauser Yard in Hauser, Idaho with a grain train on September 14, 2010.
Washington & Idaho Railway: The Washington Idaho Railway is a privately-owned short line that serves the area south of Spokane, Washington and stretches as far east as Harvard, Idaho with another short segment extending to Moscow.  The property (former Milwaukee Road and Northern Pacific) is owned by the Washington Department of Transportation, which leases the corridor to the Washington & Idaho.  For information regarding potential job openings please visit the company's website.
Related Reading You May Enjoy