If you are interested in working within the railroad industry landing a position within Louisiana certainly provides for much better year-round weather than what you would experience in more northerly states. However, if you accept a position in transportation or maintenance where you will be working out along the main line expect to work very long hours and away from home on a regular basis. This is particularly true with Class I railroads who also do not guarantee that you will be based in any particular area. For instance, while you may prefer to be based in Louisiana a company such as Union Pacific may place you somewhere out in California or Oregon as the railroad operates all over the west.  Finally, if you are a college student or plan to attend with an interest in either management or business many Class I railroads today offer either scholarships or summertime internship/graduate programs for potential applicants. In regard to the summer programs I am not sure how many students a particular company will hire, how many weeks the work lasts, or where you will be based.
Short Lines
Acadiana Railway: This small, privately owned shortline operates about 57 miles of track near Opelousas. For contact information; 1224 Cortez P. O. Box 1729, Opelousas, Louisiana 70571-1729.
Arkansas, Louisiana & Mississippi Railroad: The AL&M is a Genesee & Wyoming shortline operating 53 miles of track in northern Louisiana and southern Arkansas.

Baton Rouge Southern Railroad: The Baton Rouge Southern Railroad is a Watco Companies property operating a very small segment of track north of the city.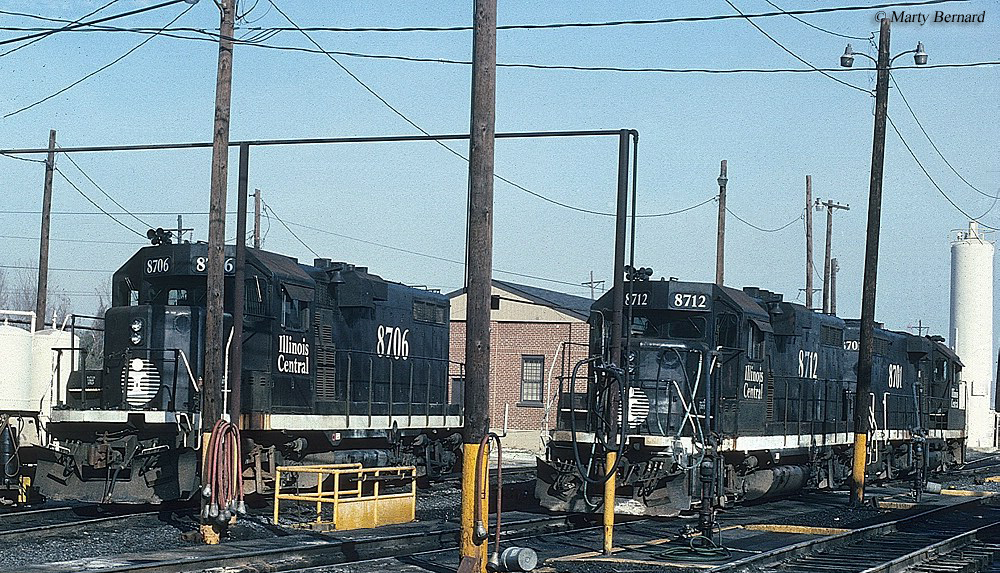 Illinois Central GP11 rebuilds rest on the service tracks in Baton Rouge on January 16, 1993.
CG Railway: The CG Railway offers terminal/ferry service between New Orleans and central Mexico. I am not sure how they hire potential applicants.

Delta Southern Railroad: The privately owned Delta Southern Railroad operates more than 100 miles of track in northern Louisiana and southern Arkansas on two unconnected rail lines.

Gloster Southern Railroad: This railroad is another V&S Railway property, operating 33 miles of track north of Baton Rouge.

Louisiana & Delta Railroad: The L&D is another Genesee & Wyoming shortline operating 72 miles of unconnected branch lines west of New Orleans with trackage rights reaching the port city.

Louisiana & North West Railroad: The L&NW is a Patriot Rail Corporation shortline, serving a 68-mile system near Homer, Louisiana.

Louisiana Southern Railroad: This railroad is another Watco Companies shortline operating a 150+ mile system in the northern regions of the state.
New Orleans & Gulf Coast Railway: The NO&GC is a Rio Grande Pacific Corporation railroad operating 32 miles just outside of New Orleans.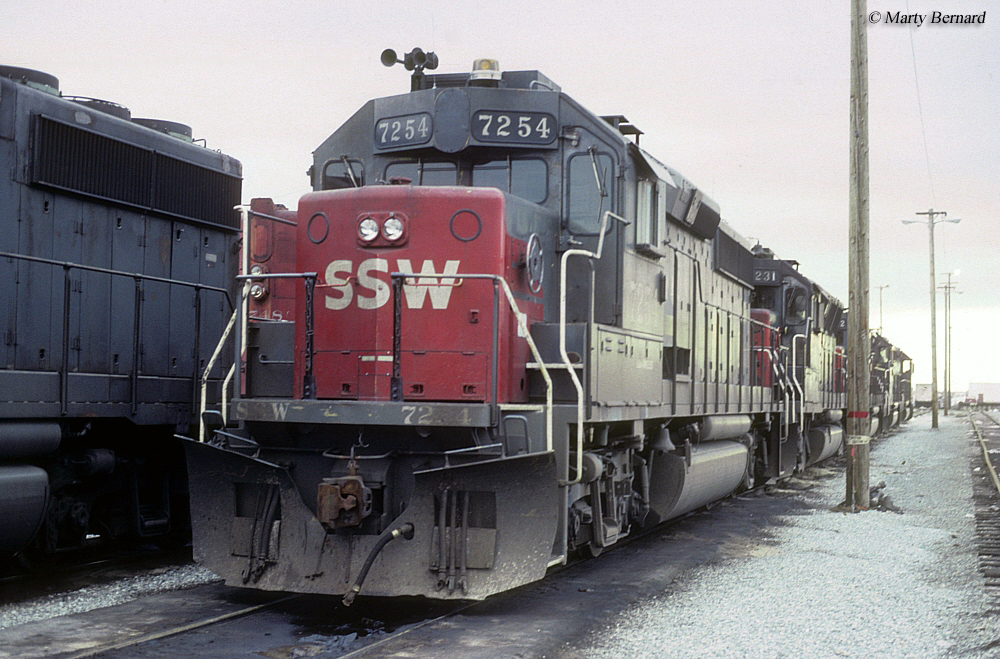 Cotton Belt/Southern Pacific GP40-2 #7254 and other power layover in New Orleans on January 15, 1993.
New Orleans Public Belt Railroad: This terminal railroad has been in operation since the late 19th century and still serves its home port today.
Ouachita Railroad: This small short line is mostly located in Arkansas but also operates into northern Louisiana. It is currently owned by Arkansas Short Line Railroads, Inc. For contact information; 730 South Washington, El Dorado, Arkansas 71730.
Timber Rock Railroad: The Timber Rock Railroad is another Watco property operating 160 miles of track mostly in east Texas but also reaches Deridder, Louisiana.
---
---
Various Job Types



Brakeman



Conductor



Engineer


Signal Maintainer


Roadmaster


Tie Gang Laborer



Dispatcher


Trainmaster



Yardmaster