Baton Rouge Southern Railroad: The Baton Rouge Southern Railroad is a Watco Companies property operating a very small segment of track north of the city, about 1.5 miles.  Please visit the company's web page for contact information.
CG Railway: The CG Railway, owned by the International Shipholding Corporation, offers terminal/ferry service between New Orleans and the Port of Coatzacoalcos in Coatzacoalcos, Veracruz.  The system maintains its own website where contact information can be located.

Delta Southern Railroad:  This independently-owned short line has been in service since 1991, operating two disconnected branches in Louisiana and Arkansas.  The company's website provides contact information regarding job employment opportunities.
Louisiana & Delta Railroad:  This G&W property has been in service since 1987 and currently operates from New Orleans to Iowa, Louisiana.  
Louisiana & North West Railroad:  This historic line dates back to its founding in 1888.  The L&NW eventually grew to 124 miles between McNeil, Arkansas and Natchitoches, Louisiana.  Today, it operates as a Patriot Rail subsidiary.
Louisiana Southern Railroad: This railroad is another Watco Companies short line (since 2005) leasing 157 miles of disconnected Kansas City Southern trackage in northern Louisiana.

New Orleans Public Belt Railroad:  This historic, terminal switching road has been in service since 1908.  It currently interchanges with six of the seven North American Class Is.  For contact information please visit the company's website.
New Orleans & Gulf Coast Railway: The NO&GC is a Rio Grande Pacific Corporation railroad operating around the New Orleans area with trackage totaling about 32 miles.  For information regarding careers at Rio Grande Pacific please visit the corporation's website.
Please Click Here To Return To The Main Jobs Page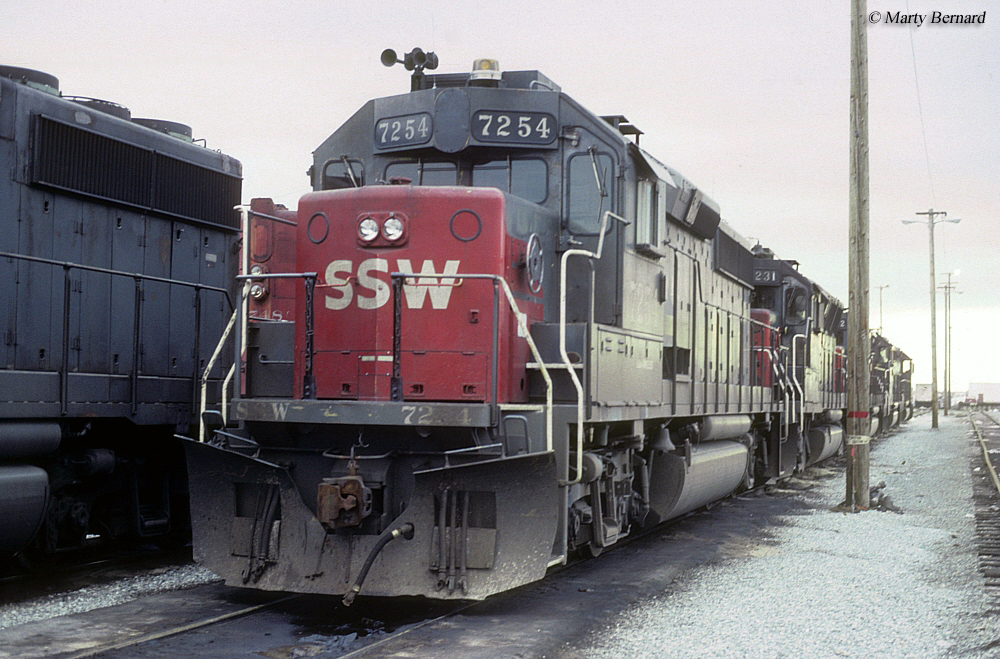 Cotton Belt/Southern Pacific GP40-2 #7254 and other power layover in New Orleans on January 15, 1993.
Ouachita Railroad:  This short line operates 26 miles between El Dorado, Arkansas and Lille, Louisiana.  After going through various owners in 1990 it was sold to the Arkansas Short Line Railroads, which operates it as the Ouachita Railroad.  Address:  730 South Washington Avenue, El Dorado, Arkansas 71730.
Timber Rock Railroad: The Timber Rock Railroad is another Watco property operating 160 miles of track mostly in east Texas but also reaching as far east as Deridder, Louisiana.  It has been in service since 1998.  Please visit Watco's website regarding career opportunities.
Related Reading You May Enjoy