Maine Railroad Jobs

If you are interested in Maine railroad jobs unfortunately the Pine Tree State is home to only a few companies and no Class Is (which traditionally offer the highest paying jobs), although Amtrak does operate in there. Along with Class II, regionals Montreal, Maine & Atlantic Railway and Pan Am Railways the state is home to shortlines Eastern Maine Railway, Maine Eastern Railroad, New Hampshire Northcoast Corporation, St. Lawrence & Atlantic Railroad, and Turners Island, LLC. Overall, the state is home to just a little more than 1,000 miles of railroad (200+ of which was threatened to be abandoned in recent years but Maine stepped in and purchased the line to keep it operational), although there has been talk of restoring to service to some abandoned routes.  Finally, to search for Maine jobs directly please use the below search box from Indeed.com.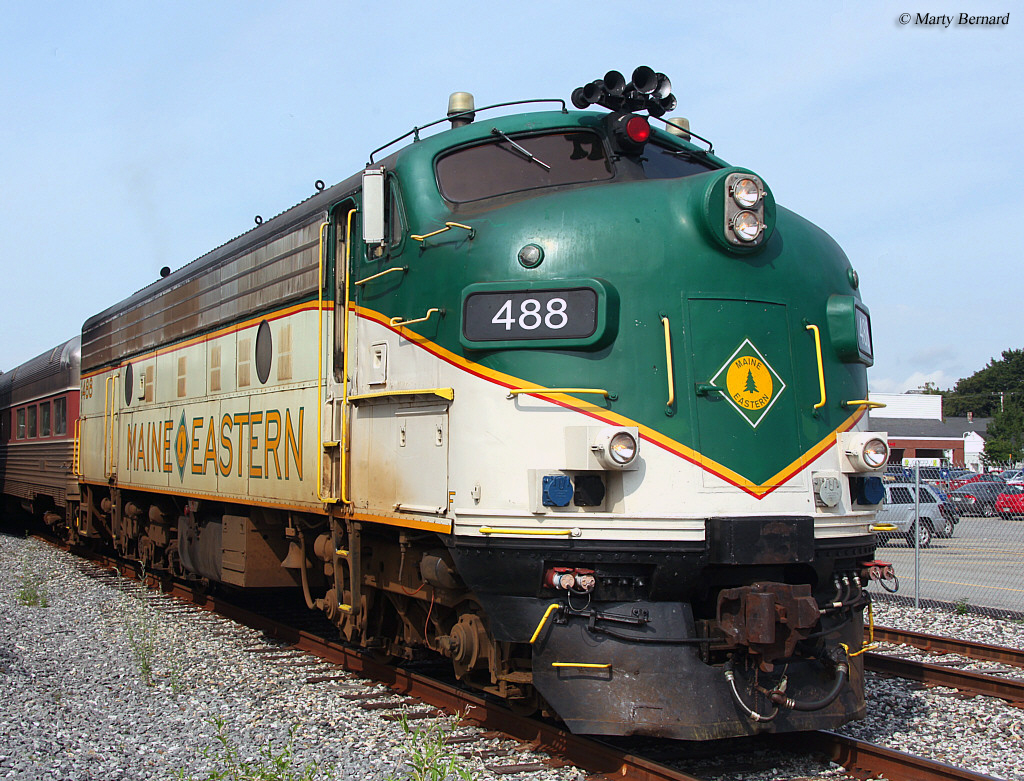 Maine Eastern Railroad FL9 #488 boards passengers at the station in Brunswick on August 25, 2012. The unit began its career as New Haven #2016 in 1957.
If you do not like snow and bitterly cold winters, working outdoors along Maine's railroads is probably not the job for you. By itself railroading is a tough job but tie this in with the state's legendary winters and the work is that much more difficult. So, please be prepared for both if you are interested in becoming a railroader in Maine. Since the state is not home to any Class I railroads you most likely would not be working the grueling, 12-hour endless days that is common within those companies. However, it doesn't mean the job can't be any less stressful or physically demanding on smaller railroads (many of which don't have the expensive track and maintenance machines, meaning more physical labor is involved).
Short Lines And Regionals
Pan Am Railways: Pan Am Railways operates trackage formerly owned by historic lines like the Maine Central and Boston & Maine. It operates a regional railroad that stretches across southern Maine and into Massachusetts, Connecticut, New Hampshire and even Vermont (not all of its lines are connected, however).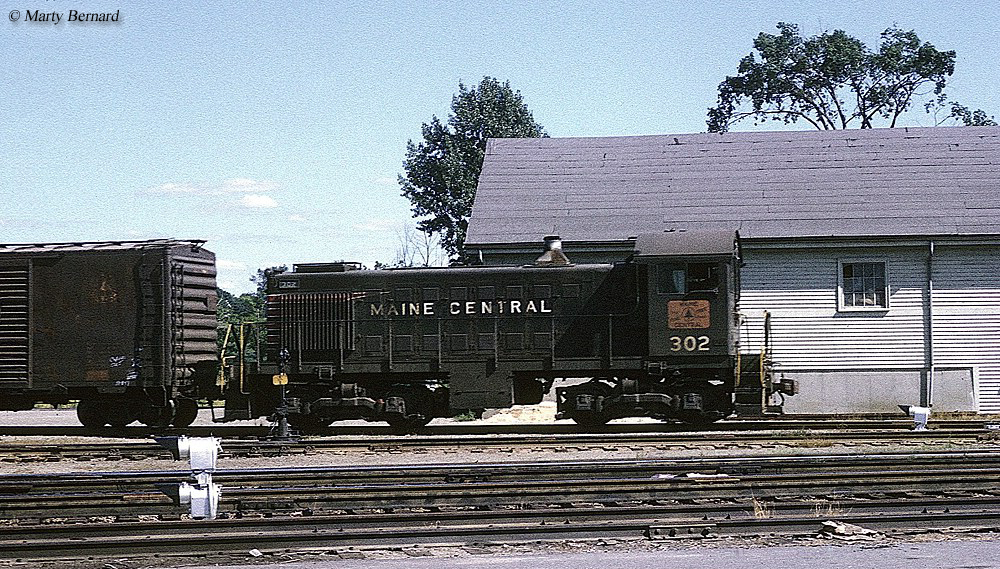 A worn but trusty Maine Central S2 pulls a cut of cars through the yard in Waterville, Maine on August 19, 1970.
Eastern Maine Railway: The Eastern Maine Railway is owned by the New Brunswick Southern Railway and together serve a nearly 200-mile railroad between Saint John, New Brunswick and Brownville Junction, Maine.
Maine Eastern Railroad: This railroad operates both freight service and excursion trains along their coastal system that serves Brunswick and Rockland.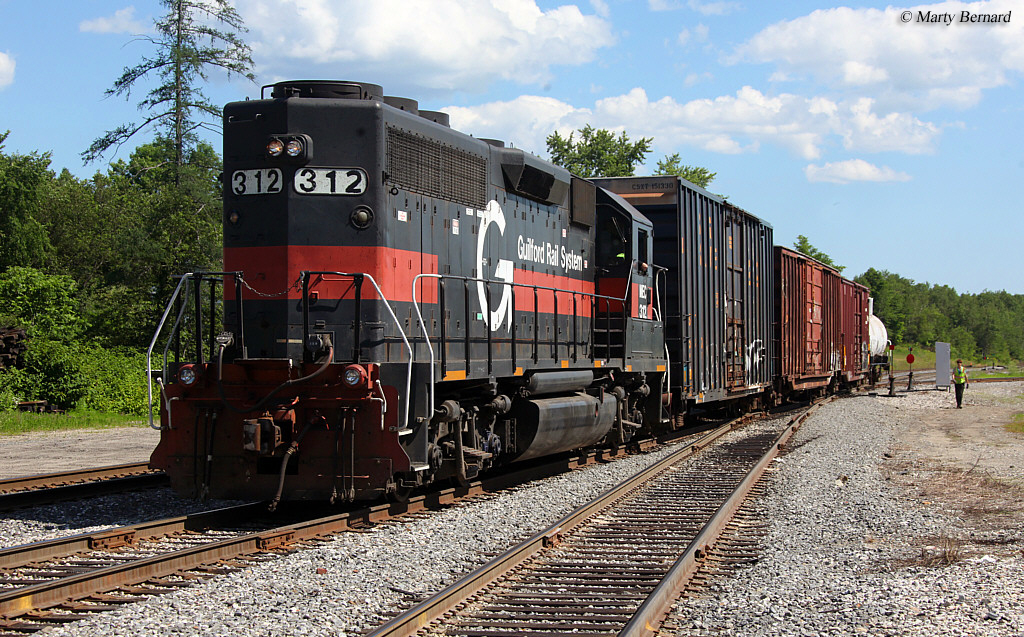 Guilford GP40 #312 switches a customer in Danville, Maine on September 29, 2007. The Geep started its career as Penn Central #3201 in late 1968.
New Hampshire Northcoast Corporation: This small short line has been in operation since the 1980s operating a former branch of the Boston & Maine between Ossipee and Rollinsford, New Hampshire right on the Maine border.   For contact information; P. O. Box 429, Ossipee, New Hampshire 03864.
St. Lawrence & Atlantic Railroad: This railroad is owned by Genesee & Wyoming's large family of short lines. It connects Portland with northern New Hampshire and Vermont along a 157-mile system.

Turners Island, LLC: This small terminal railroad serves the Portland area.
---
---
Various Job Types



Brakeman



Conductor



Engineer


Signal Maintainer


Roadmaster


Tie Gang Laborer



Dispatcher


Trainmaster



Yardmaster