Being a railroader is a tough job all by itself but add to this Montana's brutal winter months and it makes the task that much more difficult. Because the state is mostly home to Class Is, or large Class IIs, if you hire on expect to work long hours and be away from home regularly. It's these issues, in particular, that either drive many away from railroading or not stick with the job. In truth, it's not for everyone which is why many railroaders say it's as much a lifestyle as it is a career. There are some very nice benefits to being a railroader, however, including outstanding pay and retirement. In the end, you will have to decide for yourself if you think a career in the industry is something you truly want to do.  On a related note, if you are either in college or plan to attend and are interested in the field of business (such as management) you may want to check into the summer internship and graduate programs many Class Is have to offer (some also offer scholarships).

Short Lines And Regionals
Dakota, Missouri Valley & Western: The DMV&W, a privately owned company, operates more than 300 miles of former Soo Line trackage in North Dakota and Montana.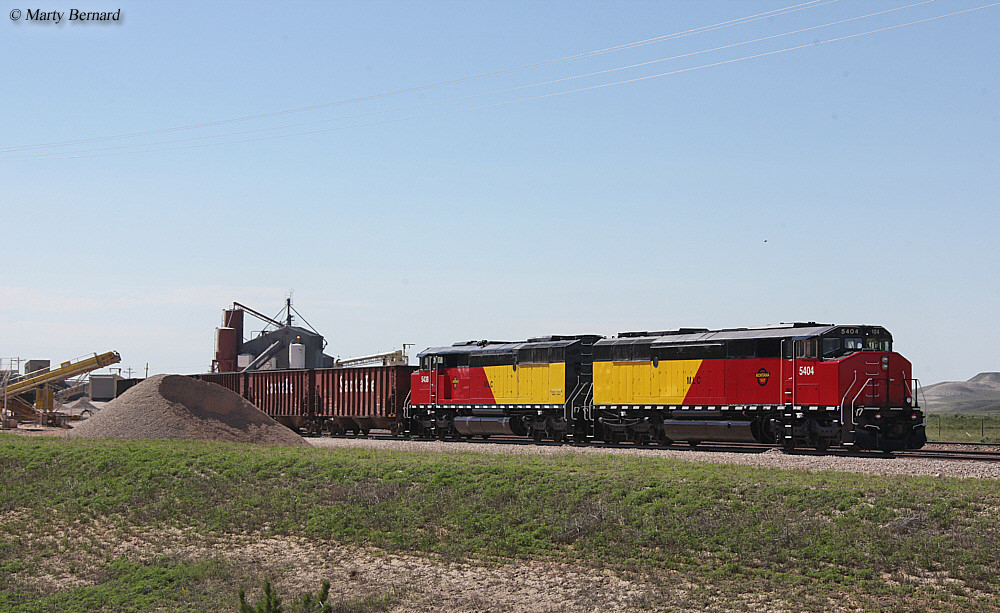 Montana Limestone Company SD50Fs #5404 and #5438 are at the loadout near Warren, Montana with a string of hoppers on June 6, 2011. The two units began their career on the Canadian National in 1986.
Montana Rail Link: MRL is one of the larger Class IIs in the country as it operates nearly 1,000 miles of trackage between Montana, Idaho, and Washington. The railroad has done so well in recent years that it has purchased brand new locomotives, an uncommon occurrence these days for non-Class I operations.
Butte, Anaconda & Pacific Railway: The BA&P is a historic shortline based in Anaconda, Montana that dates back to the late 19th century. The railroad was once electrified and for years hauled mined ores. Today, the company is owned by the Patriot Rail Corporation.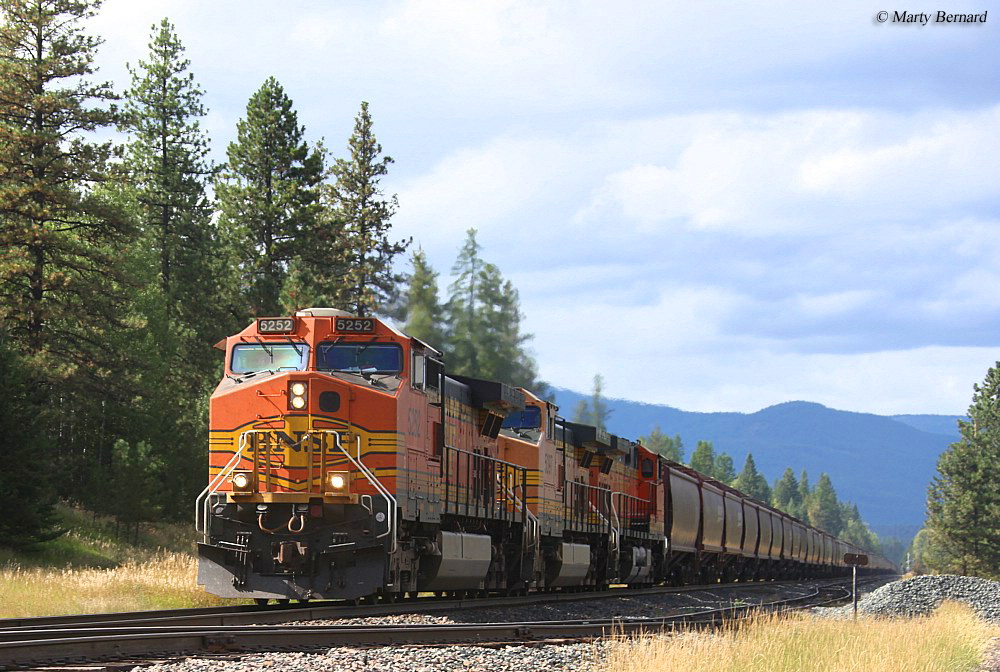 BNSF C44-9W #5252, with assistance from two mates has a long grain train near Trout Creek, Montana on September 6, 2009.
Central Montana Rail: This shortline operates more than 80 miles of track between Moccasin and Geraldine on former Milwaukee Road trackage once reaching to Great Falls, Winnett, Winifred, and Agawam. To contact the railroad; P. O. Box 868, Denton, Montana 59430.

Mission Mountain Railroad: The Mission Mountain Railroad is a Watco Companies shortline operating about 40 miles of unconnected track in northwestern Montana.

Yellowstone Valley Railroad: Another Watco shortline, this railroad operates more than 170 miles of former Great Northern trackage in northeastern Montana.
---
---
Various Job Types



Brakeman



Conductor



Engineer


Signal Maintainer


Roadmaster


Tie Gang Laborer



Dispatcher


Trainmaster



Yardmaster