Short Lines And Regionals

Belvidere & Delaware River Railway: This short line operates between West Easton, Phillipsburg, and Milford serving a handful of customers. It also hosts excursions and passenger trains. For employment information please visit the B&DR's web page. 

Black River & Western Railroad: This short line was started in 1961, initially as a tourist railroad planned by a father and son but currently also hosts freight service between Flemington and Three Bridges. Today, it is owned by the Black River Railroad, which can be contacted regarding job openings and career opportunities. 

Cape May Seashore Lines: This freight line and tourist railroad operates former Pennsylvania-Reading Seashore Lines trackage totaling about 27 miles between Tuckahoe, Cape May City and Sunset Beach. For contact information please visit the CMSL website. 

East Jersey Railroad & Terminal Company: This small terminal road operates about 2 miles of trackage in Bayonne and is a wholly-owned subsidiary of International-Matex Tank Terminals. 

Hainesport Industrial Railroad: This terminal road provides service in the Hainesport area. It maintains its own website where contact information is available. 

New Jersey Rail Carriers, LLC: This terminal railroad provides switching services for industries located in or near Kearny. Address: 65 Central Avenue, Kearny, New Jersey 07032. 

New York & Greenwood Lake Railway: The NY&GL is independently-owned and based in Passaic, New Jersey. It began operations in 1996. Address: 1 Wildwood Terrace, Glen Ridge, New Jersey 07028. 

New York New Jersey Rail, LLC: This terminal railroad, in operation since 2006, provides switching services between Jersey City, New Jersey and Brooklyn, New York. It is the last surviving carfloat railroad remaining on the harbor. Please visit their website for employment information. 

New York, Susquehanna & Western Railway: This historic regional, also affectionately known as the "Susie-Q", dates back to 1881 and today connects New Jersey, New York, and northeastern Pennsylvania. It handles a wide variety of freight business. Please visit their website for job opportunities. 

Raritan Central Railway: This short line is based in Edison, New Jersey and services customers along the Raritan River. The company maintains its own website and may be contacted there. 

SMS Rail Service, Inc.: Also known as SMS Lines, this short line provides rail service for the Bridgeport, New Jersey region as well as Guilderland, New York. It has been in operation since 1994 and is known for its use of historic Baldwin road-switchers, all of which are now more than a half-century old. Please visit the company's website for contact information. 

Southern Railroad Company Of New Jersey: This road, owned by J.P. Rail, Inc., initiated service in 1991 on ex-Jersey Central trackage between Winslow and Vineland, about 15.5 miles. It also operates about 31 miles between Winslow and Pleasantville.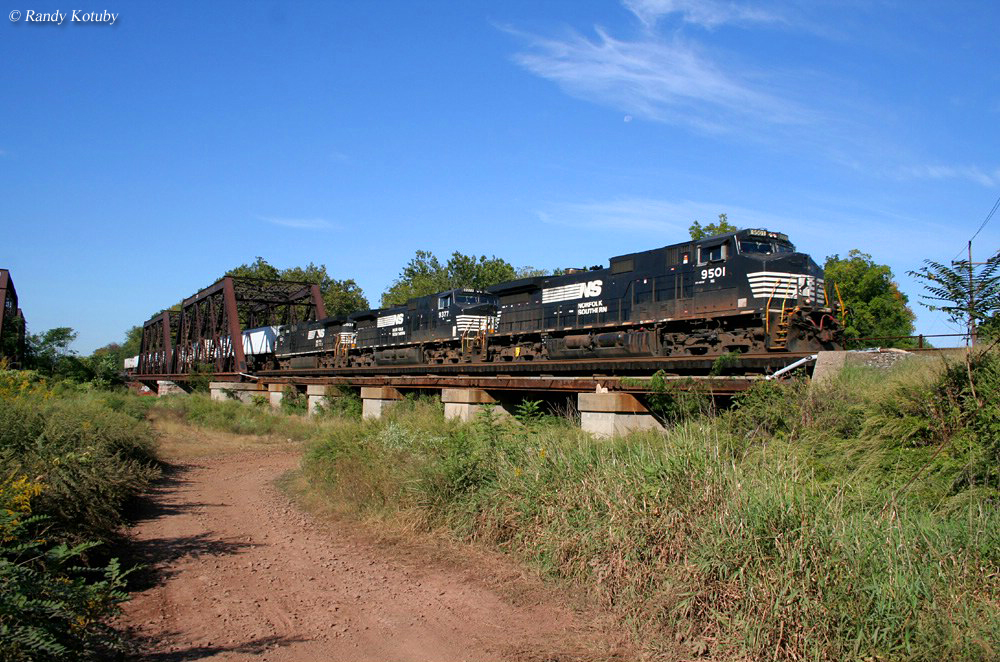 Morristown & Erie Railway: The historic Morristown & Erie dates back to 1903 and currently maintains a handful of branches in New Jersey including a section of its original main line. For contact information please visit the M&E website. 

Winchester & Western Railroad: The W&W's primary line runs from Gore, Virginia to Hagerstown, Maryland although the company also has New Jersey operations. The company was chartered in 1916 to haul forest products. In 1986 it acquired the former PRR between Winchester and Williamsport, Maryland allowing it to reach Hagerstown (54 miles in all). It also operates trackage in Virginia. The company does not maintain a website. Address: 126 East Piccadilly Street, Winchester, Virginia 22601. 

Related Reading You May Enjoy


Home

›

Railroad Jobs

› New Jersey Railroad Jobs