Buffalo Southern Railroad: The Buffalo Southern began operations in 1982 between Buffalo and Gowanda. The history of the line dates back to the Erie Railroad. Please visit the Buffalo Southern website for contact information and job opportunities. 

Central New York Railroad: This medium-sized short line operates about 123-miles leased track between Binghamton and Port Jervis owned by NS. The railroad began in 1972. Since 2004 it has operated the current stretch of trackage and maintains its own website where contact information may be found. 

Depew, Lancaster & Western Railroad: This short line is a Genesee Valley Transportation (GVT) property that has been in service since 1989, operating lines between Lancaster and Cheektowaga and between Lockport and Brockport, totaling about 14 miles. For contact information please visit the Genesee Valley website. 

Falls Road Railroad: Another GVT property, the Falls Road has been in service since 1996 operating 45 miles of former Conrail trackage in western New York.

Finger Lakes Railway: The Finger Lakes began in 1995 when it acquired 118 miles south and west of Syracuse known as the "Geneva Cluster" by Conrail. Today, its system totals more than 150 miles. To learn about possible employment opportunities please visit the railroad's website. 

Housatonic Railroad: The historic Housatonic Railroad has been around since its chartering in 1840. It eventually grew into a rather substantial system serving western Connecticut, and southwestern Massachusetts. Today, the short line operates much of the original route between New Haven and Pittsfield with a western extension to Newburgh, New York. It remains independently owned moving a wide variety of freight. The company does have a website and asks to visit its career page regarding employment opportunities. 

Livonia, Avon & Lakeville Railroad: This long-operating short line traces its history back to 1964. Today, it operates over 400 miles in western New York and northwestern Pennsylvania handling thousands of carloads annually. 

Massena Terminal Railroad: This terminal road is a property of Genesee & Wyoming since 2012 with a history dating back to 1900. Today, it serves the Alcoa plant near Massena and moves primarily aluminum and petroleum products. 

Middletown & New Jersey Railway: Dating back to 1947 this short line operates 43 miles of disconnected trackage between Middletown and Slate Hill as well as between Walden/Montgomery and Warwick (with trackage rights between Campbell Hall and Hudson Junction). Please visit their website for contact information. 

Mohawk, Adirondack & Northern Railroad: This short line is another GVT property, operating 124 miles between Utica and Lyons Falls as well as between Lowville and Newton Falls. The road also serves the Griffiss Industrial Park in Rome. 

New York & Atlantic Railway: This short line is an Anacostia Rail Holdings property that began service in 1997 to provide freight service over the historic Long Island Rail Road trackage, 269 miles. For career information with Anacostia stop by their website. 

New York & Lake Erie Railroad: This short line has been in operation since 1978 using former Erie trackage between Buffalo and Waterboro with a branch to Cattaraugus. Aside from freight trains the lines also play host to public excursions. Please visit the NY&LE website for contact information. 

New York New Jersey Rail, LLC: This terminal railroad, in operation since 2006, provides switching services between Jersey City, New Jersey and Brooklyn, New York. It is the last surviving carfloat railroad remaining on the harbor. Please visit their website for employment information. 

New York, Susquehanna & Western Railway: This historic regional, also affectionately known as the "Susie-Q", dates back to 1881 and today connects New Jersey, New York, and northeastern Pennsylvania. It handles a wide variety of freight business. The company maintains its own website and can be contacted regarding employment. 

Ontario Midland Railroad: This railroad has been in operation since 1979 running from Hannibal to Webster as well as between Hojack and Newark. Its trackage totals about 60 miles. The carrier maintains its own website where contact information is available. 

Owego & Harford Railway: This short line leases nearly 27 miles of trackage between Owego and Harford Mills handling a few thousands carloads of freight annually. The property also hosts excursions on what is known as the Tioga Scenic Railroad. Please visit the O&H website for employment information. 

Rochester & Southern Railroad: This Genesee & Wyoming property is one of the company's earliest dating back to 1986. It currently operates between Buffalo, Irondequoit and Dansville, about 58 miles. 

SMS Rail Service, Inc.: Also known as SMS Lines, this short line provides rail service for the Bridgeport, New Jersey region as well as Guilderland, New York. It has been in operation since 1994 and is known for its use of historic Baldwin road-switchers, all of which are now more than a half-century old. Please visit the company's website for contact information.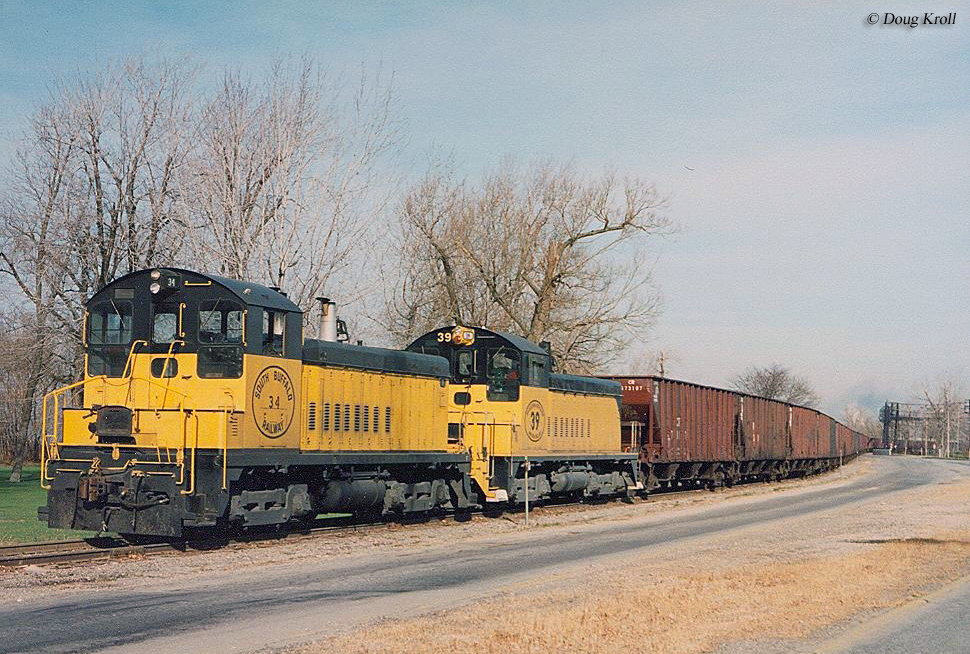 Wellsboro & Corning Railroad: The Wellsboro & Corning Railroad, a Genesee & Wyoming property, operates a 38-mile system connecting its namesake cities. It first began service in 1993 and today handles traffic related to the Marcellus Shale natural gas industry. 

Western New York & Pennsylvania Railroad: This large, independently-owned system currently operates some 330 miles in northwestern Pennsylvania and western New York, south of Buffalo. To learn about any employment openings with the company please visit the WNY&P website. 


Home

›

Railroad Jobs

› New York Railroad Jobs