Today, Nevada railroads are almost exclusively the realm of Union Pacific (although BNSF does continue to have a presence in the way of trackage rights across the state). There is currently only two other freight railroads operating in the state, the Nevada Industrial Switch and the S&S Shortline Railroad. The former operates a former UP branch, beginning operations in the mid-1990s and serves the Pabco Gypsum Mine which produces standard sheets of drywall. The latter railroad is multifaceted operation providing car sales and leasing as well as providing train rides in Farmington, Utah (the S&S Railroad Shortline Park & Museum). However, it also owns a roughly 50-mile stretch of track between Shafter and Currie, Nevada where it has an interchange with Union Pacific. Currently, the company only uses the property for car storage.
Notable Railroads To Serve Nevada
Union Pacific (While the UP would come to own all of the classic railroads that reached into Nevada, its original main line to Los Angeles clipped the state's southern region.)
Atchison, Topeka & Santa Fe Railway (The AT&SF had a very small presence in Nevada via a branchline running to Beatty in the southwestern corner of the state.)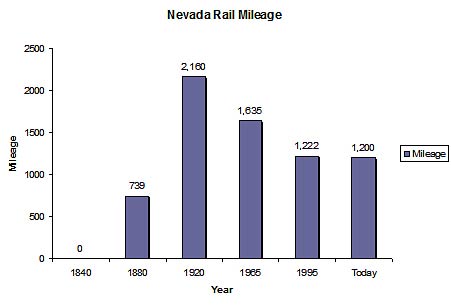 While passenger trains like the California Zephyr and City of San Francisco are no longer operated by their original creators, the CZ remains under the Amtrak banner with stops in Elko, Winnemucca, Sparks and Reno. Today, there are about 1,200 miles of rails currently active and in some state of use in Nevada. During the industry's heyday of the 1920s (when mileage peaked in the country) Nevada was home to nearly 2,200 miles of rails. Since that time the state has lost about 45% of its railroad infrastructure, which is on par with what most other states have experienced during that time. In any event, for a more in-depth look at Nevada, in terms of rail mileage over the years please have a look at the chart above.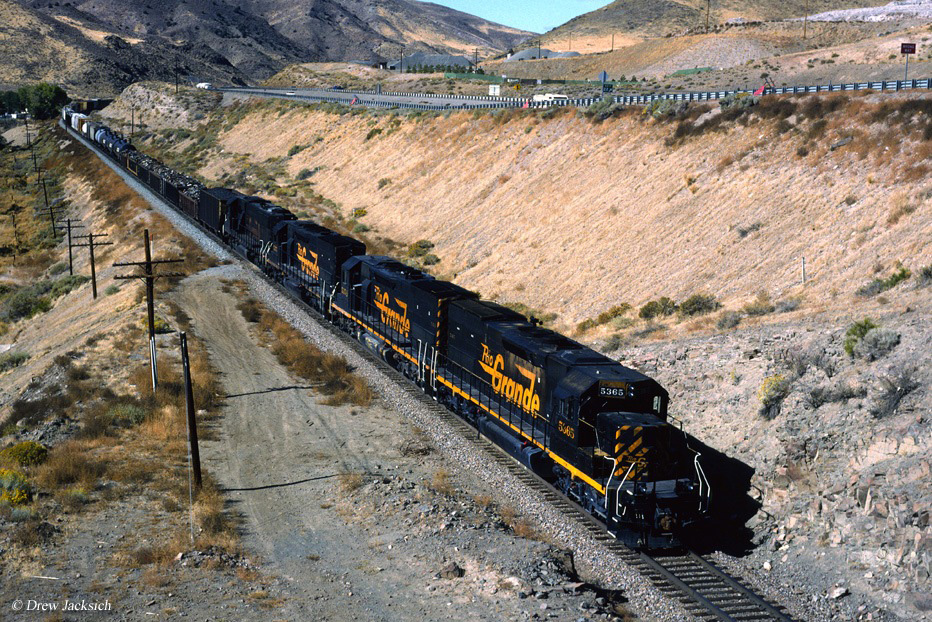 So, if trackside along the UP becomes boring stop by the V&T or Nevada Northern to see classic railroading at its finest!  As for railroad museums and excursion trains, Nevada is home to just a few of these, although they are notable including the Nevada Northern Railway, Nevada Southern Railway, the fabled Virginia & Truckee, and the Nevada State Railroad Museum. All four are fascinating in their own right and receive a fair amount of visitors each year. To learn more about them and other areas of the state's railroad history please check out the links below. In all, Nevada railroads, while remote, are rich in history and still offer main line, Class I action.
Related Reading You May Enjoy


Home

›

The States

› Nevada