Two other acquisitions occurred during late 2015 including McCloud River Railroad 2-6-2 #9 built in 1901 by Baldwin and remains operational, as well as U.S. Army 2-8-0 #612, a 1943 product of Baldwin.  In addition to the operational steamers others are under restoration.  Who knows, given enough time Jerry may have all of his locomotives under steam one day!  Perhaps one day we the public will be lucky enough to tour this magnificent facility.  However, for the time being the property remains closed and is used as full-service maintenance facility rebuilding steam locomotives, diesels, and other railroad equipment.  Below is a list of the railroad's former divisions and short lines operating within them:
Southern Lines
The Ohio Central Railroad (OHCR)
The Ohio Southern Railroad (OSRR)
The Columbus & Ohio River Railroad (CUOH)
Youngstown Division

The Mahoning Valley Railway (MVRY)
The Ohio and Pennsylvania Railroad (OHPA)
The Warren and Trumbull Railroad (WTRM)
The Youngstown and Austintown Railroad (YARR)
The Youngstown Belt Railroad Company (YB)
Pittsburgh Division
The Pittsburgh and Ohio Central Railroad (POHC)
The Aliquippa and Ohio River Railroad (AOR)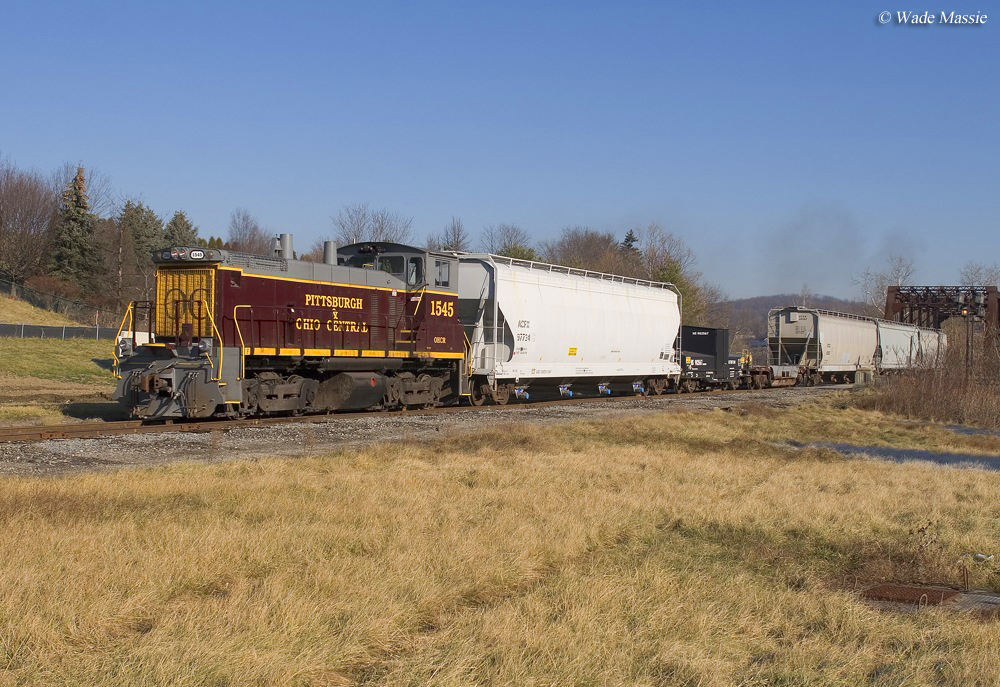 While the freight trains paid the bills perhaps what the OC was best known and recognized for among railfans and the public was its large and continually growing steam fleet. The railroad just recently acquired former Nickel Plate Berkshire #763 (sister to famous #765) from the Virginia Museum of Transportation and plans are to still in place to one day return it to operation, which will certainly be a sight to see!  Aside from the big Berk, the OC's collection of steam locomotives included 2-8-0 #33, 4-8-4 #6325, 4-6-2 #1293, 4-6-0 #1551, 2-8-0 #13, 0-4-0 #3, 4-6-2 #1278, and 2-6-0 #96.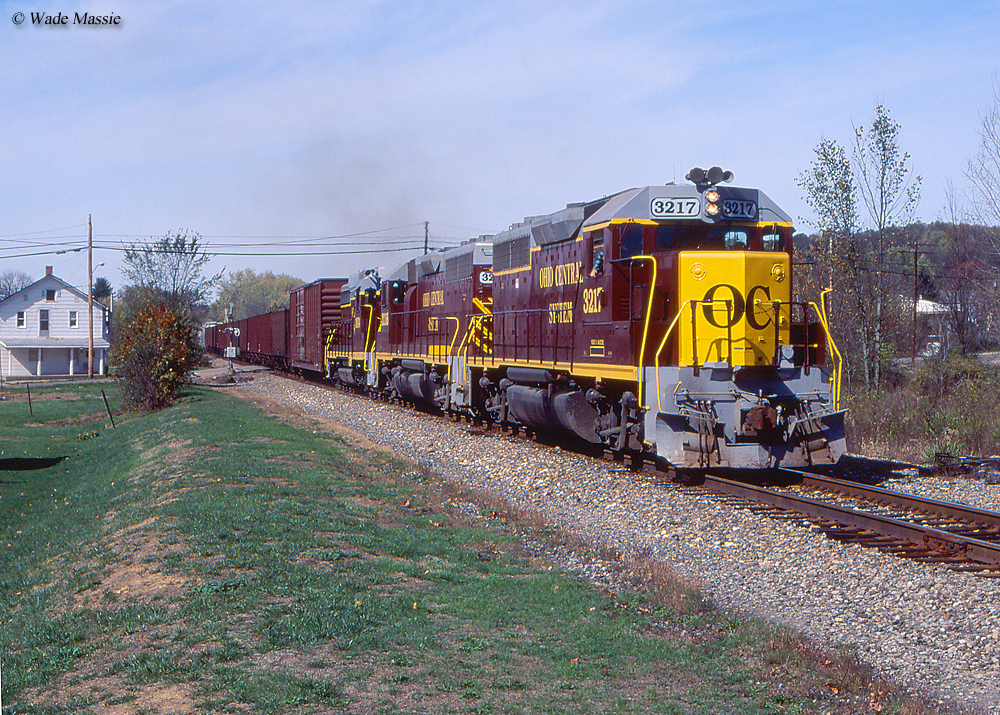 After the G&W takeover of the railroad it was announced that founder Jerry Jacobson "will retain rights to operate his steam locomotives and passenger cars on the property. Sources say he will build a roundhouse near his home in Sugar Creek, Ohio to stable the steam locomotives" according to Trains Magazine.  As mentioned above, that of course has now become a reality.  To visit Jerry's "Age Of Steam Roundhouse" website please click here.   While the Ohio Central has become yet another fallen flag the G&W has pledged to continue the high quality of service the railroad was known for. So, if you are near Ohio's Amish country or anywhere else in northeastern Ohio or western Pennsylvania you should certainly look up one of the OC's former lines, it was certainly a very interesting railroad.  Also, if you are photographer now is the time to get your shots of locomotives in OC paint before they disappear into G&W's orange, yellow and black. 

Related Reading You May Enjoy


Home

›

Short Lines

› Ohio Central System