Today, Oklahoma is predominantly made up of the BNSF, Union Pacific and Kansas City Southern Railway although there are also a number of short lines. These smaller railroads include Class II, regional South Kansas & Oklahoma Railroad as well as short lines Arkansas-Oklahoma Railroad, Arkansas Southern Railroad, AT&L Railroad, Blackwell Northern Gateway Railroad, Cimarron Valley Railroad, Grainbelt, Farmrail, Hollis & Eastern Railroad, Kiamichi Railroad, Northwestern Oklahoma Railroad, Stillwater Central Railroad, Sand Springs Railway, Texas, Oklahoma & Eastern Railroad, Tulsa-Sapulpa Union Railway, and the Wichita, Tillman & Jackson Railway.
---
Classic Lines To Serve Oklahoma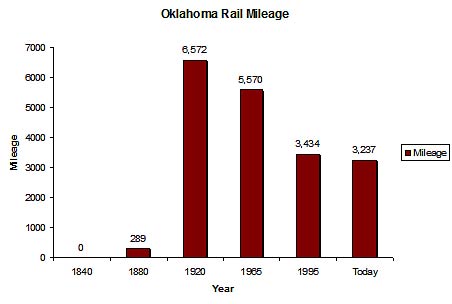 Oklahoma's railroad network currently consists of over 3,200 miles of trackage. This total is about 49% of the state's peak mileage, that reached nearly 6,600 miles in 1920. Most of Oklahoma's losses since that time have mostly been due to the abandonments of unprofitable secondary and branch lines centered around farming and agriculture. For more information about Oklahoma, in terms of its route mileage over the years please have a look at the chart above.  In any event, if you tire of watching the live freight railroading then be sure and visit one of Oklahoma's many museums or tourist lines. For instance, the Farmrail short line system operates an excursion train and the Oklahoma Railway Museum offers train rides and features a large collection of railroad equipment.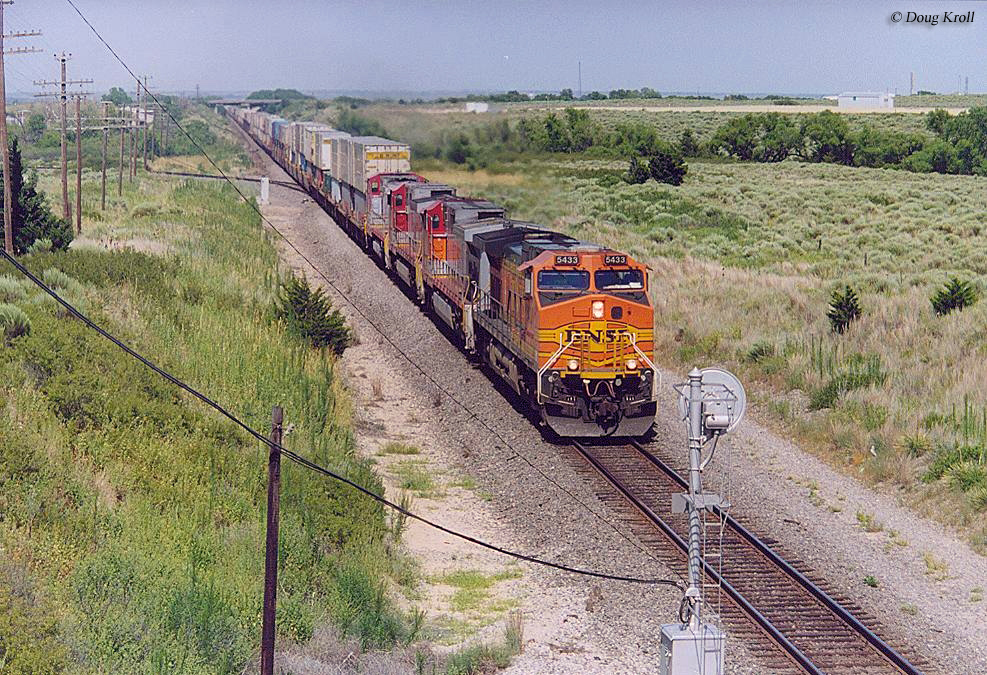 Unfortunately, the state does not have a lot of museums to choose from although there are a few including the Cimarron Valley Railroad Museum Frisco Depot Museum, Oklahoma Railway Museum, Railroad Museum of Oklahoma, Waynoka Air-Rail Museum, and Yukon's Best Railroad Museum. Also, excursion trains include the Farmrail Tourist Train and the Oklahoma Railway Museum offers rides.  In terms of Oklahoma's passenger rail operations it has had a slight resurgence since 1999 when Amtrak began operating the Heartland Flyer that connects Oklahoma City to Fort Worth.
Related Reading You May Enjoy


Home

›

The States

› Oklahoma