The P&N had tried to argue that it was not within the ICC's jurisdiction given that it was an interurban, who were generally exempt from the commission. In contrast, the commission ruled that it held jurisdiction over the company due to its operations that closely resembled standard railroads, such as the fact that by the late 1920s 92% of its revenue was derived from freight and it regularly participated in interchange rates with other lines. Ultimately, the U.S. Supreme Court sided with the ICC and the P&N was denied permission to expand its system a total of 123 miles.
Another significant reason for the P&N's success as a freight carrier was its numerous interchange points with other roads including the Southern Railway, Seaboard Air Line, Clinchfield, Atlantic Coast Line, Ware Shoals Railroad, and others. Additionally, its freight was widely varied from coal, iron, clay, and timber products to agriculture, paper, merchandise, textiles, autos, and fertilizer. In later years some of its heaviest tonnage was coal and coke movements.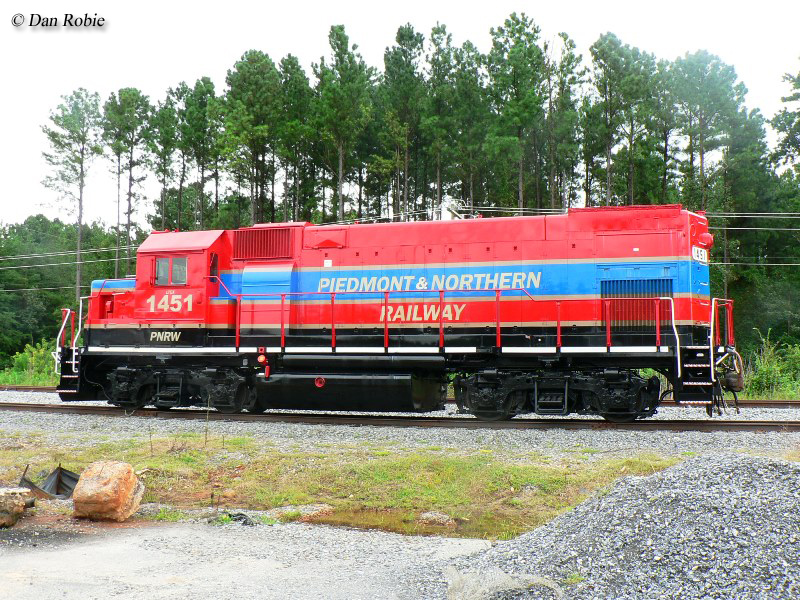 Since the earliest the days the P&N did not even resemble an interurban with its passenger operations as it placed emphasis on freight movements over passenger runs. Interestingly, by 1950 the P&N was grossing earnings of $5 million. However, by that point just a paltry 0.5% of this was derived from passenger revenue. As such, between February and October, 1951 passenger trains were discontinued altogether. With this the P&N also scrapped its electrified operations a few years later and had fully dieselized by 1954 (while the P&N owned standard interurban cars during electric operations it also fleeted General Electric and Westinghouse-built freight boxcabs). Its diesel roster consisted entirely of American Locomotive Company (Alco) road switchers as well as six standard switchers. In total it owned 18 diesels.
Diesel Locomotive Roster
| Model Type | Road Number | Date Built | Quantity |
| --- | --- | --- | --- |
| S4 | 1000-1005 | 1954 | 6 |
| RS3 | 100-109 | 1950-1951 | 10 |
| C420 | 2000, 2001 | 1965 | 2 |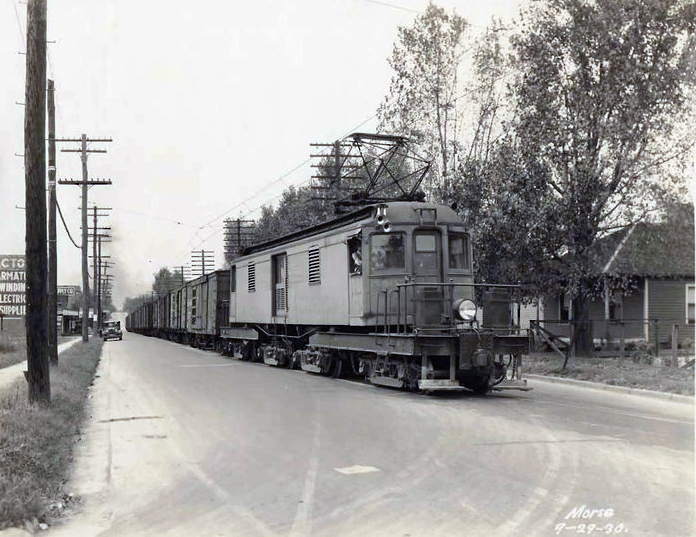 Through the end of the Piedmont and Northern Railway's time as an independently operated railroad it remained owned by the Duke family. In 1969 the P&N was sold to the Seaboard Coast Line, which integrated the lines into its network. Interestingly, while the branch to Anderson has since been abandoned, today much of the railroad remains in use by either CSX Transportation or shortlines. Additionally, the original main line between Gastonia and Mount Holly, a distance of 12 miles has been rehabilitated by the state of North Carolina and will be operated by Patriot Rail Corporation as the Piedmont & Northern Railway. The new P&N will have connections to both CSX and Norfolk Southern.

Related Reading You May Enjoy


Home

›

Trolleys And Interurbans

› Piedmont & Northern