Most notable of Canada's rail projects included the construction of the Canadian Pacific (CP) and Canadian National (CN) railroads.  Interestingly, CN's old slogan was appropriately titled, "The People's Railway."  In May of 1869 the United States celebrated the completion of its first Transcontinental Railroad when, with government assistance (largely through land grants), the Central Pacific and Union Pacific opened a through route from the Midwest (Omaha, Nebraska) to the Pacific Coast at Sacramento, California.  With the completion of this project Canada eyed its own such artery as early as 1871 although the Canadian Pacific was not formally incorporated until February 16, 1881.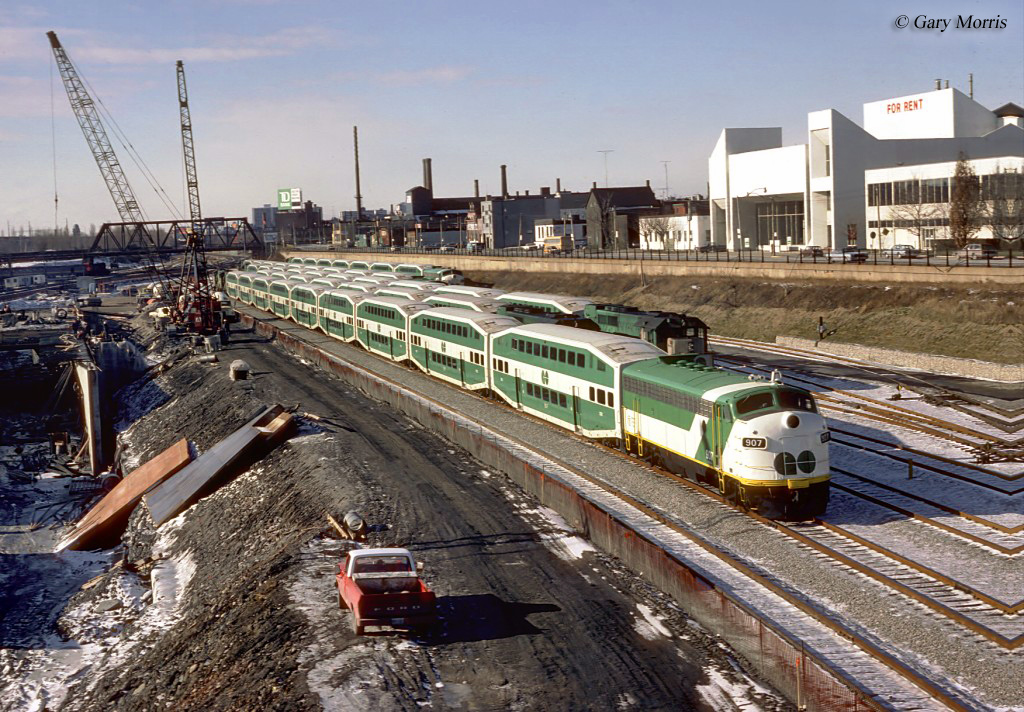 Thanks to financial assistance from the government CP completed its original main line from Bonfield, Ontario to British Columbia in late 1885.  In the succeeding years it continued to grow and expand across its home country and into the U.S.  Its later rival, Canadian National was not formed until 1918, a purely government creation of several smaller systems that totaled some 214 different railroads.  It remained under public control until being sold as a private corporation in 1995.  The histories of CN and CP are well documented in a number of books if you are interested in a more detailed background of each company.
David Cable's book, Rails Across Canada, highlights both roads in great detail during the 1990s and into the mid-2000s; there are scenes of the last holdouts of Alco/Montreal Locomotive Works' power in service on CP Rail in the 1990s, venerable "General Purpose" diesels of Electro-Motive/General Motors Diesel still at work,  Canadian Pacific's classic F units pulling the company business train, and Canadian National's ubiquitous wide cabs it specifically requested on Electro-Motive/General Motors Diesel models before the design became a standard feature in the 1990s.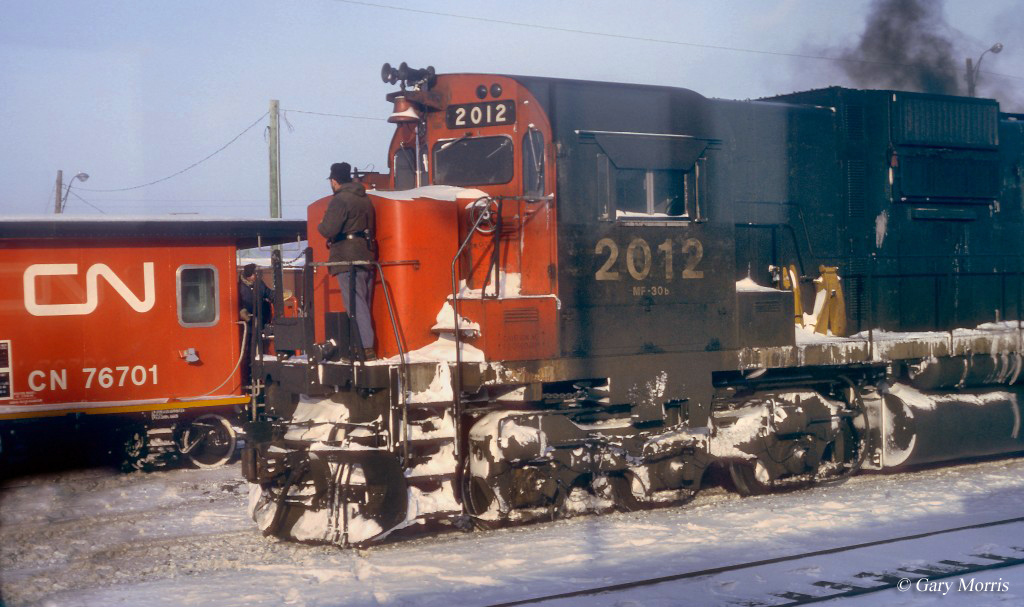 Mr. Cable's book takes you from coast to coast highlight BC Rail's electrified operations in British Columbia to the Arnaud Railroad hauling an ore train led by Alco RS18's across the Canadian Shield at Pointe-Noire, Quebec.  There are also a number of smaller operations highlighted such as the Quebec Cartier Railroad, Northern Alberta Railroad, and the Hudson Bay Railway.  Finally, the author features most of Canada's passenger services including the Rocky Mountaineer, Go Transit, and VIA Rail among others.

(The Kindle addition of this book is featured below.)

Home

›

Book Reviews

› Rails Across Canada