Thanks to Mr. Tarbutton's success with his railroad Champion's vice president, Clarke Marion, wanted the company's new processing plant built somewhere along the Sandersville. As it turns out the state of Georgia is home to the largest deposit of kaolin in the United States. The clay is a white, chalky-like mineral used in a wide range of products including medicine, paper coating, ceramic, paint, tooth paste, food products, and even light bulbs. After Champion opened its facility several other companies soon followed including United Clay Minerals in 1940, Burgess Washington Clay in 1945, and Georgia Kaolin in 1958. The latter company was located six miles to the northwest in Kaolin and the railroad constructed its main line there to serve the plant, tripling its total length to 9.1 miles (which still holds today).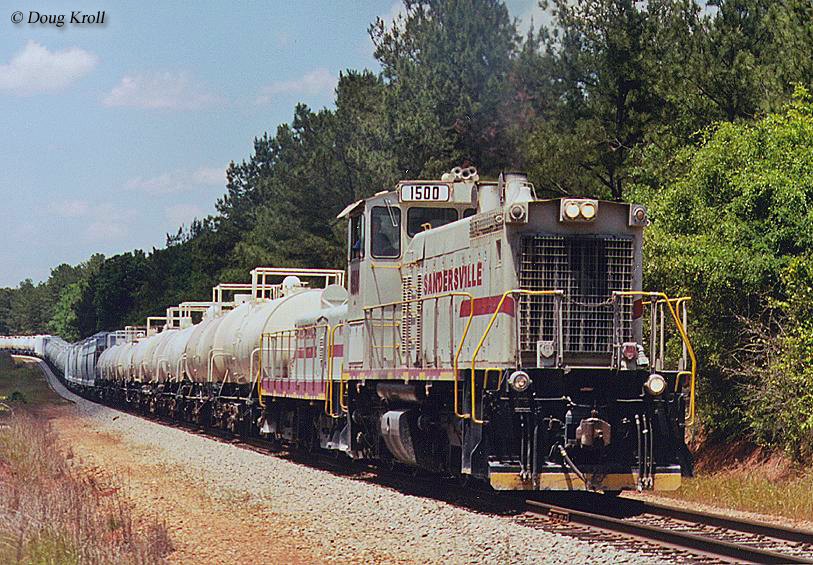 While kaolin has remained Sandersville Railroad's freight staple for more than a half-century now (Georgia produces more than $1 billion of the stuff annually, although the shortline does not transport all of that) the company has diversified its traffic base in other ways as well. Today, for instance, the road has freight that includes plastic pellets, ethanol, turkey feed, chipwood, and it even serves a bulk transfer facility. The future also looks quite promising. Recently it was announced that a $2.1 billion coal-fired power plant was in the works to be built somewhere north of the railroad; this would not only result in the Sandersville growing yet again but also offer it a traffic source in coal that would far surpass its dominance in the kaolin market.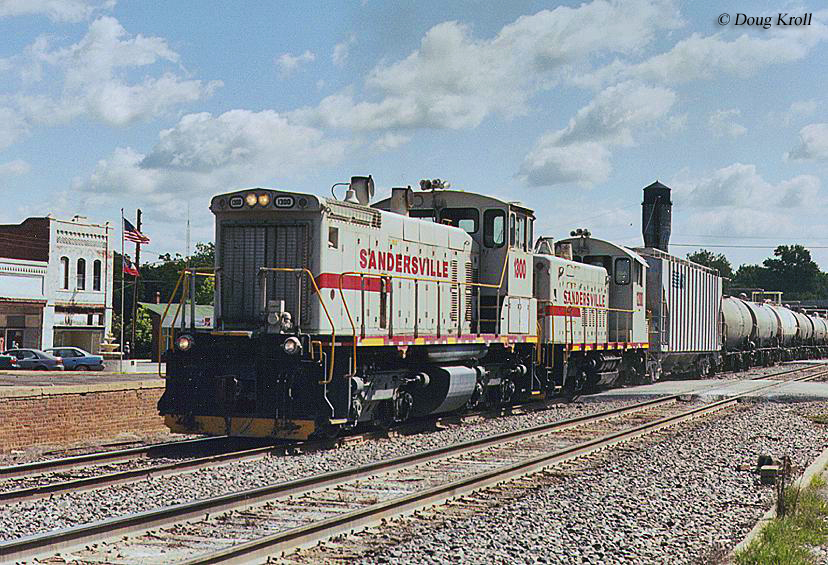 ---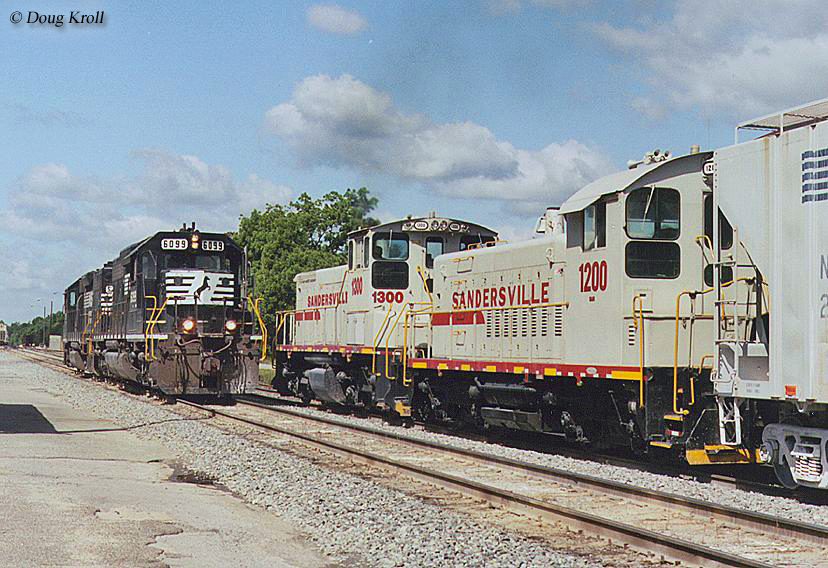 Sandersville Railroad Diesel Locomotive Roster

| Builder | Model Type | Road Number | Built | Quantity |
| --- | --- | --- | --- | --- |
| EMD | SW1200 | 1200 | 1964 | 1 |
| EMD | SW1500 | 1100, 1300, 1400, 1500 | 1967-1970 | 4 |
| FM | H12-44 | 100 | 1953 | 1 |
| GE | Slug | 90-91 | 1964 | Former Rock Island U25B #210 |
Historically, during the steam era The Kaolin Road primarily relied on a single 2-8-0 Consolidation, purchased secondhand from the Central of Georgia for freight duties. This was replaced in 1953 with a Fairbanks-Morse 1,200 horsepower H12-44 switcher, #100. In the 1960s this unit was replaced with two EMD SW1500s. Today, the company still uses these switchers along with a few others, an SW1200, and two slugs. The future of the road looks very strong with a wide traffic base and potential new traffic on the way, not to mention that it is still family owned by the Tarbutton's. Perhaps most fascinating is that for such a small operation it truly carries a Class I feel with heavy welded-rail, is well-ballasted, and equipment is kept in immaculate shape. 
Related Reading You May Enjoy


Home

›

Short Lines

› Sandersville Railroad