Fairmont's early railroad speeders were similar to FM's in that they offered little in the way of amenities. However, almost all of Fairmont's models featured cabs to keep crews out of the elements and their easy maintenance made them favorites among both crews and railroads. Early Fairmont models featured a standard two-stroke gas engine, fixed transmission (although later models corrected this by featuring a belt drive), and interestingly were so basic that to put the machine in reverse one simply had to adjust the on board sparkplug (although their simplicity endeared them to crews, some of which preferred the older models over newer ones).

Because crews enjoyed the older designs Fairmont continued to produce them, such as the M-9 model, which was one of the oldest designs the company manufactured for years. Later models featured a four-stroke engine and varied in size to accommodate needed crew space, some of which held anywhere between 4 to 6 individuals. One of Fairmont's unique models was the FT, which featured an air-cooled (instead of the traditional water-cooled models), opposed-piston engine and featured amenities like heat, cushioned seats and a totally enclosed cab.  Overall, Fairmont's models did not change much over the years and stayed mostly the same save for their crew size and amenities with most models able to cruise down the tracks between 25 and 40 mph.
When railroad speeders became a stable of a railroad's maintenance department they were ideal for crews to inspect track while rolling along or transport them to a desired location (and in some cases spot for a trailing train if the line was poorly maintained or prone to rock/mudslides).  However, as highways, roads, and automobiles became better constructed railroads now had the versatility to use utility trucks and cars (which could carry much more equipment and tools than a speeder) to not only drive to a location but also come equipped with rail wheels (known as Hyrails) to inspect the line.
With this versatility railroads no longer needed to either maintain speeders or the sheds they were located in and today most have abandoned them for Hyrails. However, not only can still find a few holdouts working in the capacity they were originally intended but also collectors have made them a highly popular hobby today whereby if you own a motor car you can join the American Railcar Operators Association (NARCOA) and take excursions on rail lines across the country. Some folks restored their speeders with amenities far beyond what the original manufacturer include with them and the hobby is quite addicting, allowing one to basically take their own, private rail excursion trip for almost nothing (save for the cost of NARCOA membership, and transport).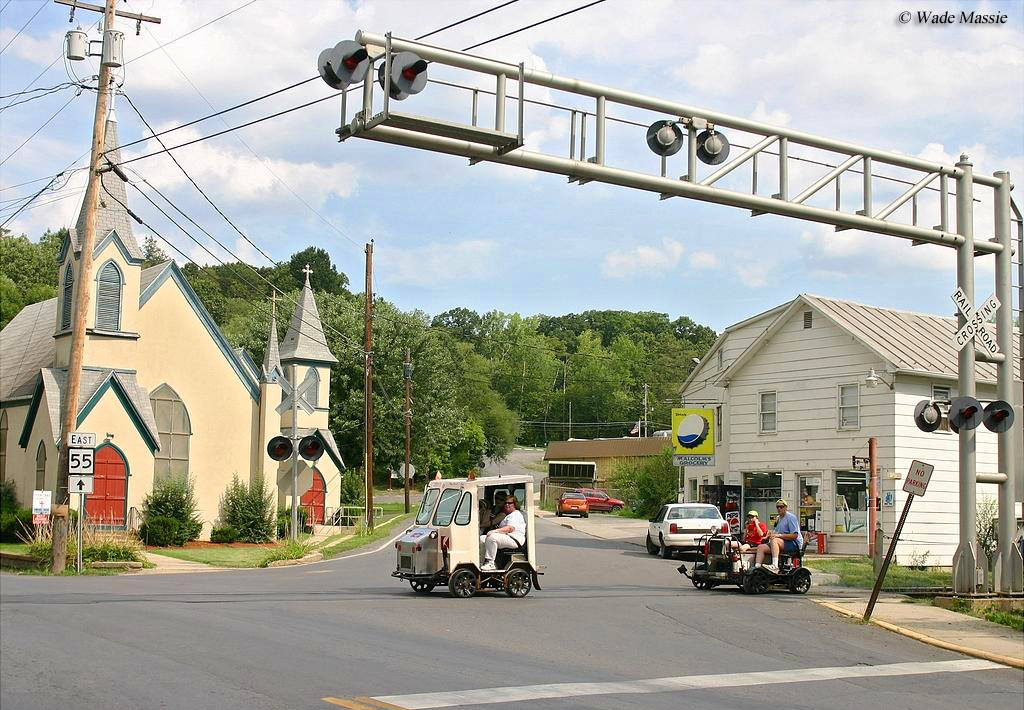 Lastly, for more reading about speeders you may want to consider the book Railway Maintenance Equipment: The Men and Machines That Keep the Railroads Running from noted author Brian Solomon. Throughout the book's 128 pages Solomon covers all types of maintenance equipment from tampers and undercutters to Jordan Spreaders and rotary snow plows. I own this book myself and have used it as reference material for this site many times. It's a great read on an often little understood area of railroading. If you're interested in perhaps purchasing this book please visit the link below which will take you to ordering information through Amazon.com.

Home

›

Railroad Maintenance

› Rail Speeders