The Tehachapi Loop

The Southern Pacific's Tehachapi Loop was an engineering marvel of its day and remains an important artery of the Union Pacific system today. The loop was constructed in the latter half of the 19th century as part of Southern Pacific's main line through southern California, which had to cross the Tehachapi Mountain range. Its intent was to gain elevation at a manageable gradient and has worked so well for nearly 125 years that it has remained virtually unchanged and in regular use. When the hobby of railfanning began to gain steam in the mid-20th century folks flocked to the site to not only watch the trains cross over themselves but also for the area's stunning scenery.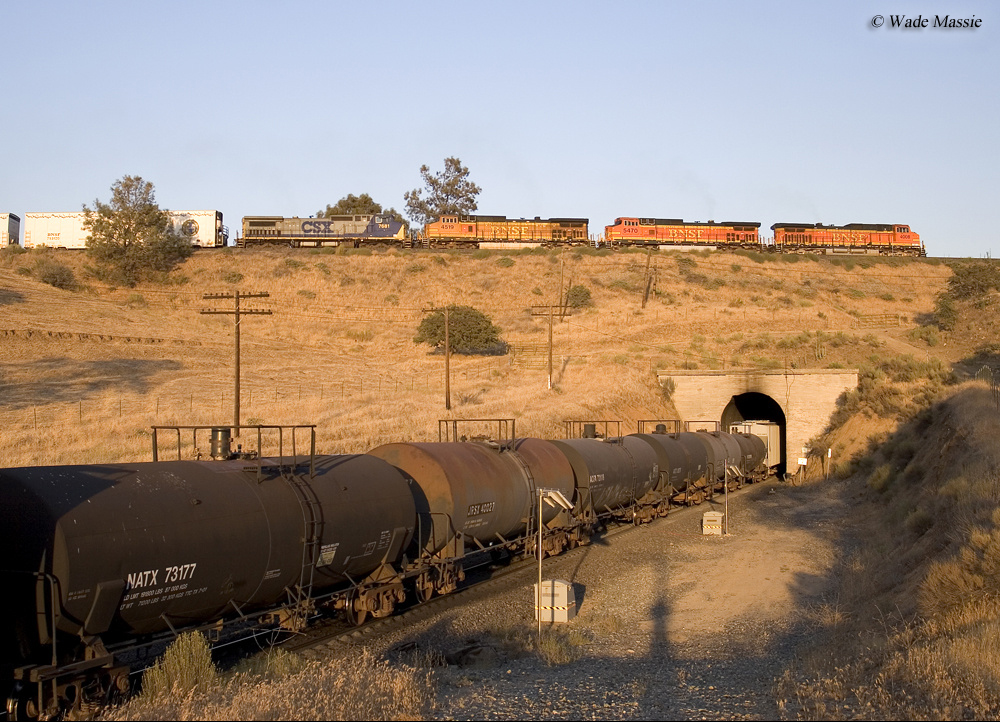 The Southern Pacific has a whole host of renowned achievements it is credited with, far too many to go into detail here. However, to name a few it had three important main lines which continue as important arteries under Union Pacific today, the Overland Route (San Francisco to the Midwest), the Golden State Route (the Southwest to Kansas City), and the Sunset Route (the Pacific Coast to the Gulf Coast). The railroad also had numerous famous passenger trains bedecked in its celebrated "Daylight" livery of bright red and orange (with black and white trim), one of the all time classics in American railroading. Many of its trains shared the same name as its paint scheme, Daylights.
These include such names as the Coast Daylight, Sacramento Daylight, San Joaquin Daylight, and Shasta Daylight. Other notable trains included the Lark, Sunset Limited (still operated by Amtrak), Starlight, San Francisco Overland, City of San Francisco, and the Golden State Limited just to name a few. Upon building its main line through south-central California and the San Joaquin Valley the Southern Pacific found that it would be required to traverse the short, but steep Tehachapi Mountain range, which averaged about 6,000 feet in height across its line. The best grade through the region was the Tehachapi Pass, located along the northwestern section of the mountain range, and is where the SP ultimately decide to lay its line.