If you work for a Class I railroad in the industry there are a multitude of various fields which you can enter from the more well positions of engineer and conductor to things like mechanics, welders, signal maintainers, and various management posts. Please be aware that if you interest lies in operating the trains themselves Class Is require incredibly long and unforgiving work schedules. For instance, you need to be call at all times when needed, and typically work 12-hour days without a break. Of course, in return you can make an excellent income in doing so along with a very good retirement. In all, it comes down to whether you feel the long hours away from home and family are worth it. An alternative may be to look at hiring on with a smaller railroad which offers better hours but not the same level of pay.
Short Lines And Regionals
Deseret Power Railroad: This privately-owned, electrically operated railroad hauls coal from a mine at Rangely, Colorado to a power plant at Bonanza, Utah owned by Desert Power. I am not sure how, or if, the company hires their own employees to operate the railroad.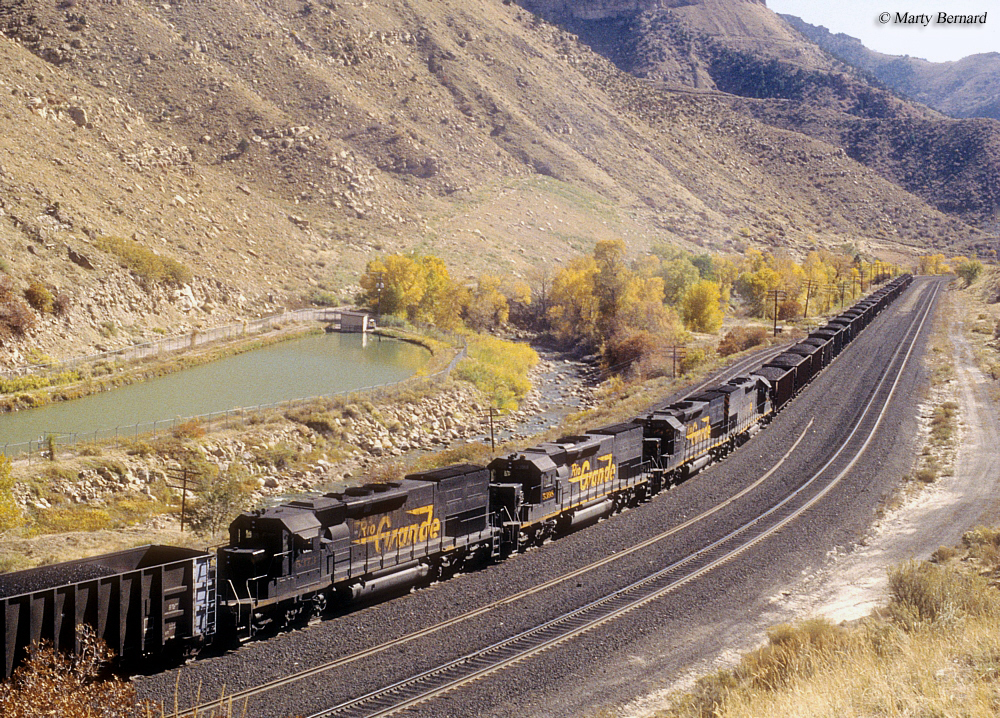 A quartet of Rio Grande SD40T-2 "tunnel motors" act as mid-train helpers with a heavy unit coal train at appropriately-named Helper, Utah on October 23, 1994.
Kennecott Utah Copper: The Kennecott Utah Copper Corporation operates their own electric railroad to haul copper from their mine near Bingham Canyon to their smelter at Garfield.

Salt Lake City Southern Railroad: This railroad operates a 25 mile line between Salt Lake City and Murray serving a number of industries between the two cities and a diversified traffic base. The railroad is a subsidiary of the Utah Railway, which is owned by Genesee & Wyoming. To inquire about job openings please visit Utah's website listed below.
Salt Lake, Garfield & Western Railway: The SLG&W dates back to the late 19th century with the railroad acquiring its current name in 1918. Today, it operates about 10 miles of trackage around Salt Lake City where it interchanges with UP. To contact the railroad; P.O. Box 16047 1201 West North Temple, Salt Lake City, Utah 84116.
Savage, Bingham & Garfield Railroad: This railroad is owned by Savage and began operations in 2007 on former Union Pacific branches consisting of about 21 miles of track. Communities the railroad serve include Midvale, Welby, Magna, Kearns, Bacchus, and Bagley.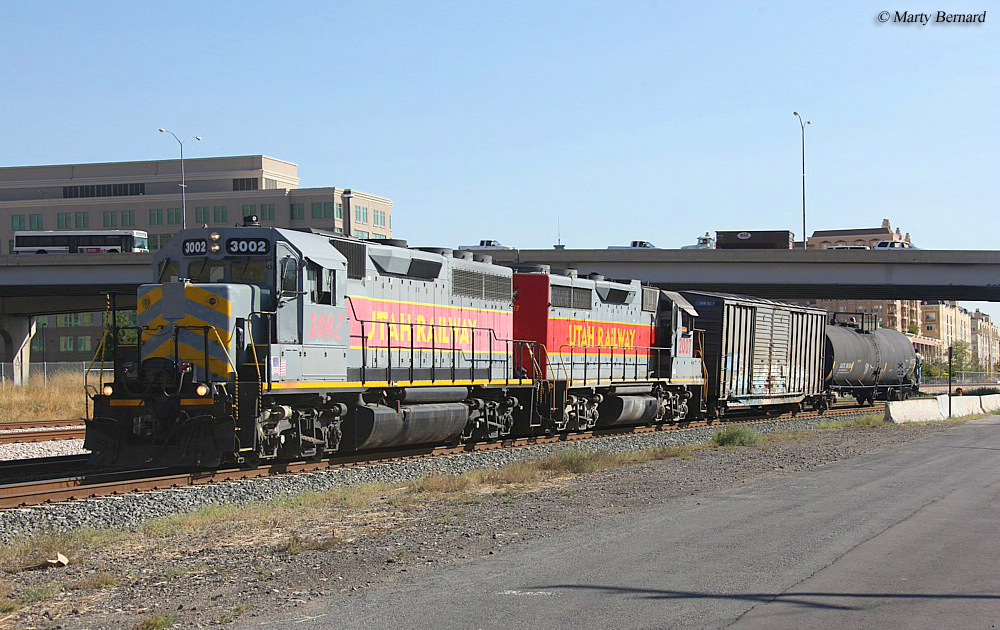 Utah Railway GP40 #3002 and GP38-2 #2007 perform switching work at the yard in Provo on September 25, 2009.
Utah Central Railway: This shortline operates switcher service for industries located around Odgen on trackage leased from UP. To contact the railroad; 1963 South 1900 West P. O. Box 10402, Ogden, Utah 84409. 
Utah Railway: Utah's most famous and best known railroad, the Utah Railway dates back to 1912 and today owns about 47 miles of its own rails and has trackage rights on UP from Grand Junction, Colorado to Ogden. The railroad is now owned by Genesee & Wyoming.
---
---
Various Job Types



Brakeman



Conductor



Engineer


Signal Maintainer


Roadmaster


Tie Gang Laborer



Dispatcher


Trainmaster



Yardmaster