The Warther Museum currently has all but just a few of Mr. Warther's several dozen train carvings which he completed and while they do not currently possess them they know of their whereabouts (so every piece he did is accounted for). Ernest Warther, believe or not, was a self-taught man who had an education no better than the grade school level. However, his love of trains and interest in carving allowed him to create works of art that are, astonishingly, considered to be priceless by the Smithsonian Institution. Never one who particularly loved diesel locomotives or streamlined steamers, Mooney typically stuck to carving only "traditional" steam locomotives where all of the parts and pistons were able to be seen (however, he did carve one diesel and one streamlined steam locomotive).   While Mr. Warther traditionally carved locomotives he also carved other scenes such as a working steel mill, ornate canes, and a tree carved of folding pliers and made from one solid piece of wood (known simply enough as the Pliers Tree. This unique carving is actually entirely interlocking of 511 pairs of pliers and will fold into itself to form one giant pair of pliers (it's pretty spectacular and worth seeing!).

By the 1920s Mooney's artistic talent of carving had become so well known that he was given the title of "World's Master Carver". As good as the man was at carving he turned down hundreds of thousands of dollars for his carvings (as well as commissions for new pieces) claiming that they were only a hobby in which he loved and enjoyed and not meant to be a business. He did, however, do one promotional tour of his carvings when the New York Central Railroad featured some of his pieces on board a special train.  What eventually became a successful business for Mr. Warther was the sale of his very own brand of cutlery, which you can still purchase today in the museum's gift shop (they can be purchased either individually or as an entire set featuring the unique spiral swirls in the blades).
Mooney never used manufactured knives to do his carvings as he said they were simply too clumsy and awkward for him. Instead, he developed his own style of carving knife, although he never manufactured it for sale, which still holds true to this day.  Generally, these one-of-a-kind carving knives feature very short blades, most just a thumb-size in length, and can be easily interchanged to save time and energy.  The world of Ernest and Freida Warther has grown over the years. Today, 2nd, 3rd, and 4th generation Warther's operate the Warther Museum, knife making shop, button collection, arrowheads, gardens and the gift shop.
While Ernest "Mooney" Warther never made millions from his priceless carvings he lived a very enjoyable life spending plenty of time with friends and family when not in the workshop. While the great carver passed away many years his legacy and carvings live on in the museum located on his original home and property in Dover. The family-run museum and knife business now has 4th generation members of the Warthers operating it and they will gladly take you on a tour of the grounds. Also, while there be sure and see Freida Warther's (Mooney's wife) impressive collection of buttons, arrowheads and flower gardens (which are still maintained!). Fore more information regarding the Warther Museum please click here.
Mr. Warther had several quotes he is remembered for, some of which are now quite famous. Here are a few:
"Start right where you are and act as if no one is trying to hinder you."
"Don't put off until tomorrow what you can do today."
"There is more wasted energy spent getting angry then there is in fixing what broke."
"Everything has its own rhythm or tempo that is in step with nature and if you can find the tempo of the task at hand, the work becomes effortless."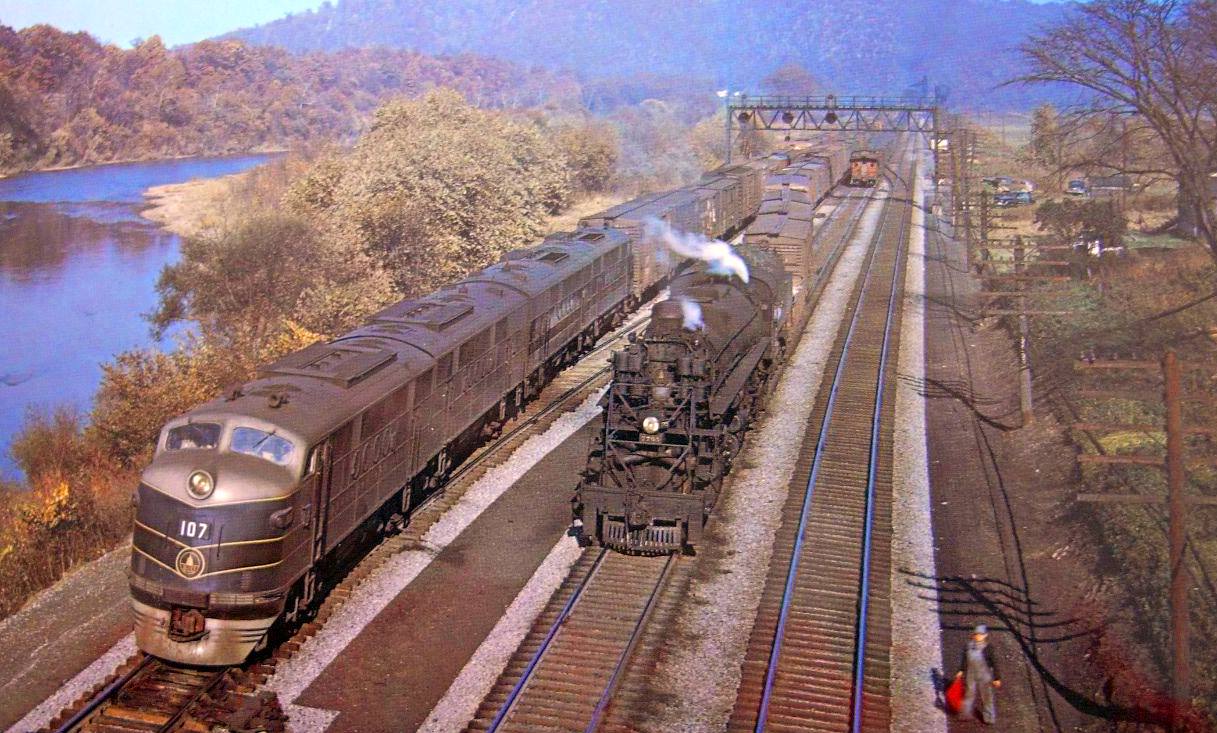 Also, for more information and reading about excursion trains and railroad museums you might want to consider picking up Tourist Trains Guidebook from the editors of Kalmbach Publishing's Trains magazine. The book lists and reviews over 400 excursions and museums found throughout the country and is an excellent resource, which has received superb reviews by readers, if you're looking for one to visit. In any event, if you're interested in perhaps purchasing this book please visit the link below which will take you to ordering information through Amazon.com.

Home

›

Railroad Museums

› Warther Museum