These days Class I railroads offer a wide variety of positions to choose from allowing you to either take an office positions (usually requiring a college degree) or work out "in the field" doing everything from maintaining the track to operating the trains themselves. Very unique in this day and age is the fact that positions like engineer and conductor, which offer very good pay (particularly the former), do not require a college education to attain (although it does take both a lot of classroom time and skill on the job to obtain). However, both of these demand an incredible amount of your time (literally 12-hour days with no weekends off) and it's not something that everyone can handle.
Short Lines And Regionals
Wheeling & Lake Erie Railway: The W&LE is primarily located in western Pennsylvania and northern Ohio serving such towns as Pittsburgh, Akron, Toledo, Canton, and Lima. Its history dates back to 1916 but was eventually dissolved in the late 1980s under owner Norfolk Southern. In 1990 the railroad was reborn when the Class I sold off much of its original W&LE trackage and that of historic lines Pittsburgh & West Virginia and Akron, Canton & Youngstown. Today, with trackage rights the W&LE operates nearly 850 route miles reaching Wheeling and Benwood, West Virginia.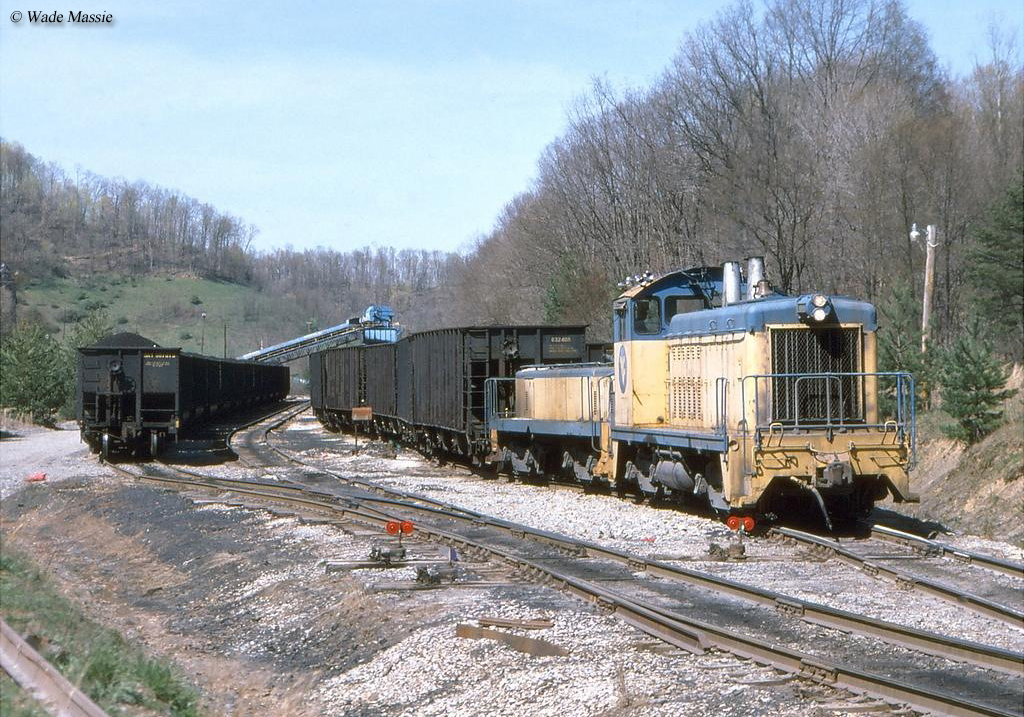 A Century Mine SW7 and slug spot empty hoppers near the tipple on April 23, 1994.
Appalachian & Ohio Railroad: The A&O is currently owned by Four Rivers Transportation, a CSX subsidiary. It operates on CSX-owned trackage between Grafton and Cowen, a former B&O line, that spans nearly 160 miles. 
Beech Mountain Railroad: This tiny shortline ebbs and flows from dormancy and active status as it serves a local coal mine near Alexander and Palace Valley. Most likely they do not have any openings (they are currently active). However, they may be contacted at; 2262 French Creek, French Creek, West Virginia 26218-9731.

Durbin & Greenbrier Valley Railroad (Oversees freight operations on the West Virginia Central Railroad): The WVC provides freight service on the Western Maryland Railway's former trackage south of Elkins. The railroad also operates excursion trains during much of the year.

Elk River Railroad: This railroad operates part of the B&O's former Charleston to Grafton line although it is currently inactive aside from storing rail cars at its yard in Gassaway.
R.J. Corman Railroad: RJ Corman operates a multifaceted rail-related business from operating shortlines to selling locomotives. The company's operations in West Virginia currently include a former C&O branch located near Thurmond and a connection with CSX.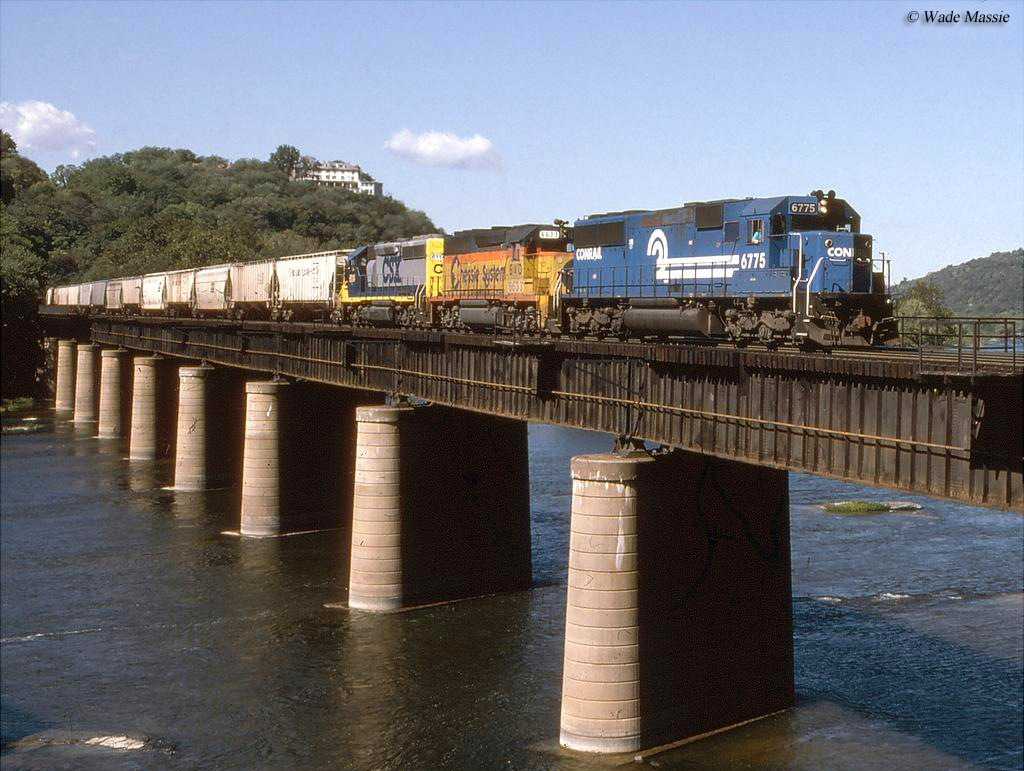 Conrail SD50 #6775 leads a barely-patched Chessie System/B&O Geep and a CSX unit as all three locomotives hurry an eastbound grain train over the Potomac River at Harpers Ferry, West Virginia on the afternoon of October 3, 1993.
South Branch Valley Railroad: The SBVR is operated by the West Virginia State Rail Authority on state-owned tracks spanning just over 52 miles between Petersburg and Green Spring. The property was originally owned by the B&O and also hosts excursions during the summer months.

Winchester & Western Railroad: The W&W operates a 54 mile system between Gore, Virginia (just south of Winchester) and Hagerstown, Maryland. Along the way the railroad passes through the Eastern Panhandle of West Virginia reaching Martinsburg. To contact the railroad; P. O. Box 264, Winchester, Virginia 22604.
---
---
Various Job Types



Brakeman



Conductor



Engineer


Signal Maintainer


Roadmaster


Tie Gang Laborer



Dispatcher


Trainmaster



Yardmaster