Colorado Railroad Jobs

Last revised: May 4, 2023
For a state of its size, Colorado railroad jobs are mostly relegated to the Class Is which serve the state, Union Pacific and BNSF Railway, which make up 80% of its total rail miles.
Amtrak also operates across Colorado, notably its very popular California Zephyr. It is a bit disappointing that just a handful of railroads now operate in Colorado considering the state's rich heritage with trains (such as the venerable Denver & Rio Grand Western Railroad).
Aside from the Class Is just a handful of regional, Class IIs and about the same number of Class III, short lines operate in the state.  Historically, Colorado was always a major obstacle for railroads due to the rugged and impenetrable Rocky Mountains. 
The Denver & Rio Grande/Rio Grande Western was the first to successfully conquer the range through a combination of narrow-gauge and standard-gauge tracks.  
The state is also legendary for operating many well-known narrow-gauge railroads during the 19th century's great silver boom. Today, the Rio Grande's main line remains an important component of Union Pacific.  
The information provided here is to aid job searches in highlighting those railroads which currently operate within the state.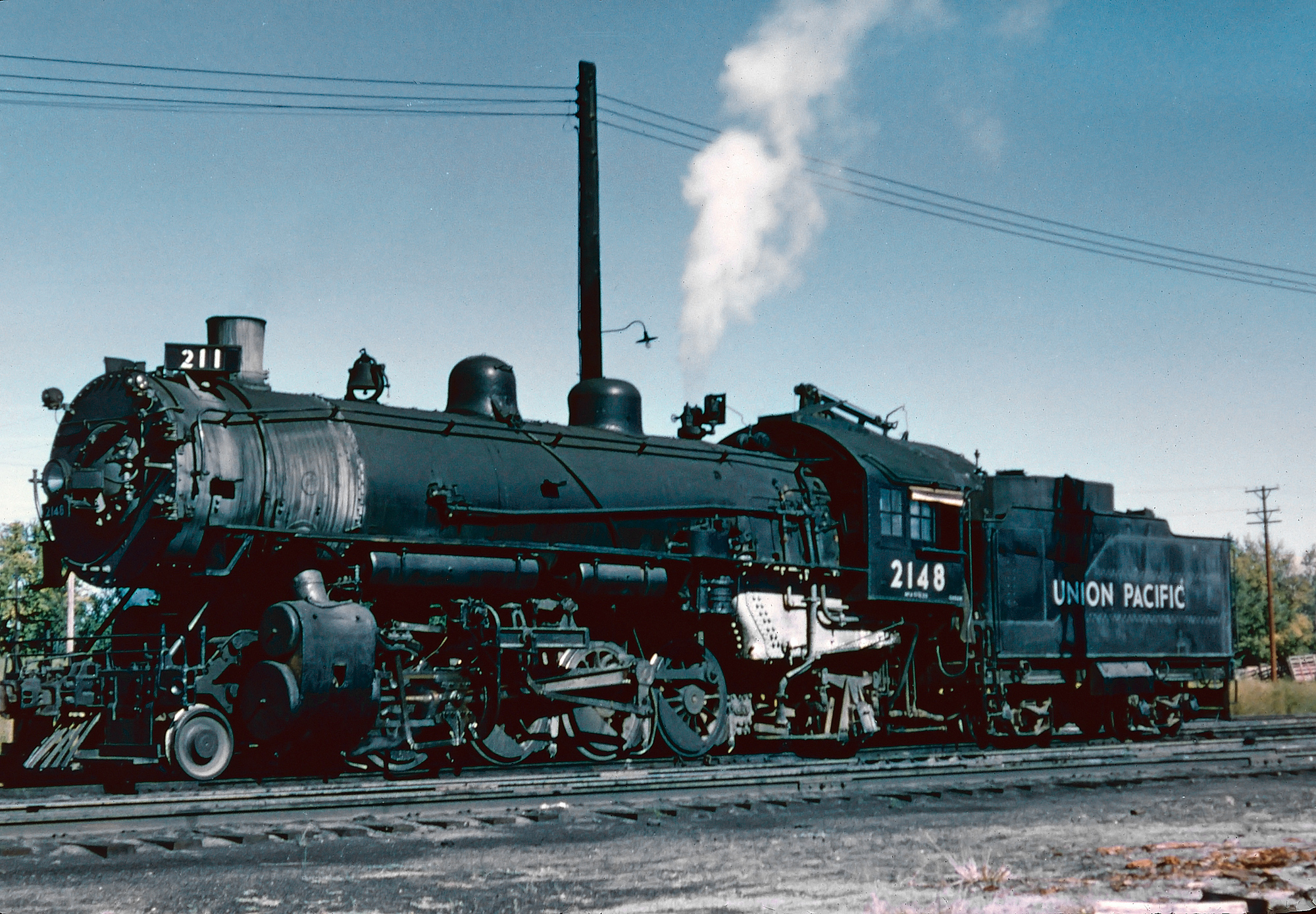 Union Pacific 2-8-2 #2148 at LaSalle, Colorado; September 1, 1955. John Shaw photo. American-Rails.com collection.
One thing which I have constantly stressed if you are considering a career or position in the industry is just how hard the job actually is, especially if you are unfamiliar with railroads and how they operate.
In particular this holds true for the large, Class I railroads where, because they operate such a large system an employee can be placed wherever they are needed and work incredibly long hours.
For instance, if you are interested in California railroad jobs but hire on with either Union Pacific or BNSF Railway you might be placed along their eastern regions in states such as Illinois, Texas, or Louisiana.
Lastly, once again I must stress that contacting me concerning potential job openings or inquiring about a particular position is of little use because there is simply not much I can do to help.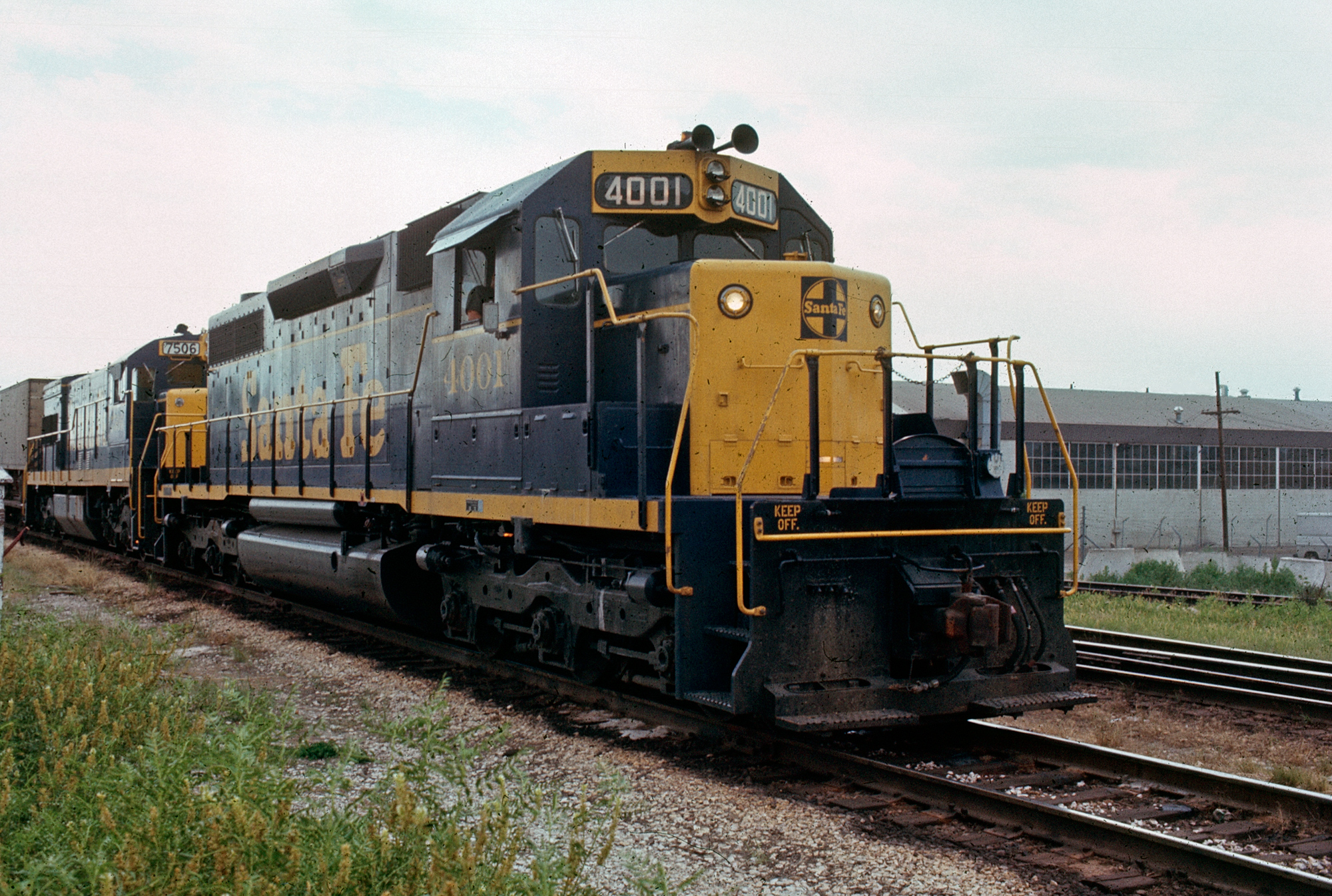 Santa Fe SD39 #4001 was about a year old when captured here in Denver, Colorado in August, 1970. Author's collection.
For more information you will need to contact the individual railroad to see about openings (larger short line conglomerates such as Genesee & Wyoming, Watco, and Patriot Rail requests that all potential job seekers visit the employment page at their respective websites).
While addresses are often included here for many companies, I cannot fully guarantee that the information is completely up-to-date or accurate (please research, yourself, to be sure).
Please note, while many smaller railroads also have websites or web pages, they are not included here. However, by doing a quick search you can find their site on the web. 

Class I Railroads/Amtrak
Short Lines And Regionals

Cimarron Valley Railroad: This large short line operates 254 miles of former Santa Fe trackage in Kansas, Oklahoma, and Colorado.
There are two disconnected lines; one from Dodge City, Kansas to Boise City, Oklahoma while the other runs from Satanta, Kansas to Springfield, Colorado. The railroad is one of several owned by "The Western Group," which may be contacted through their website. 

Colorado & Wyoming Railway: This historic road has a history dating back to 1899. Today it operates just 4.5 miles of its original network, serving the area around Pueblo. The company requests all potential job applicants please visit their website for more information. 

Denver Rock Island Railroad: This privately owned short line first began service in 1993 on trackage once owned by the Rock Island. It currently serves three yard near Denver known as the North Washington Park, Stockyards, and Airlawn. The company does not have a website but their address is: 3400 East 56th Avenue, Commerce City, Colorado 80022. 

Great Western Railway Of Colorado: Not to be confused with the English road carrying the same name, this Great Western dates back to its incorporation on October 16, 1901 by the Great Western Sugar Company to serve its sugar plants in Loveland and Greeley.
Today, it is owned by OmniTRAX and the Great Western operates about 80 miles from Greeley to points west, north, and south. Its traffic base has also changed considerably as it moves a wide variety of freight. For information regarding employment please visit their web page.
Kansas & Oklahoma Railroad:  This large regional operates roughly 840 miles track across much of central and western Kansas, reaching the Colorado border. 
The K&O began service in 2001 and the property's history primarily traces back to the Santa Fe with a few Missouri Pacific segments.  The railroad is a Watco property and handles more than 50,000 carloads annually.
Kyle Railroad: This large, Class II, regional system operates more than 500 miles of which most is the Rock Island's former main line between Chicago and Denver.
It was a long-time RailAmerica property before that company was purchased by Genesee & Wyoming in 2012. Its current traffic is widely diversified, handling thousands of carloads annually.
Nebraska, Kansas & Colorado Railway: This Class II, regional is another OmniTRAX property and operates roughly 559 miles of disconnected track predominantly based in Kansas but also reaches Sterling, Colorado.
It has been in service since 1996 with traffic largely made up of coal movements while it also handles wheat, corn, and fertilizer. The best means of contacting the company is via their OmniTRAX web page. 
Rock & Rail, LLC:  This short line operates 11.75 miles of the former Rio Grande's "Royal Gorge Route" between Parkdale and Cañon City, Colorado.  The property is best known for hauling excursion trains, known as the Royal Gorge Route Railroad.
---
Rio Grande GP35 #3047, along with Missouri Pacific GP7's #305, #311, and another MoPac unit, move away from the photographer as they run light through the yard at Pueblo, Colorado, circa 1970. The town's beautiful station can be seen at left. American-Rails.com collection.
San Luis Central Railroad:  Originally founded in 1913 to handle sugar beets from farms located around the small town of Center to a mill near the town of Monte Vista (13 miles), where interchange was made with the then-Denver & Rio Grande Western.

Today, the little line continues to subsist on agricultural (grain and potatoes) traffic, along with fertilizer, but its interchange is now with short line San Luis & Rio Grande Railroad, which forwards its business on to Union Pacific at at Walensburg.
San Luis & Rio Grande Railroad:  This short line launched service in 2003 over the former Rio Grande, covering 154 miles from an interchange at Walensburg with Union Pacific to Alamosa. 
From this point, two branches are operated reaching Derrick and Antonito.   It was originally a RailAmerica property but later came under the Iowa Pacific banner in December, 2005.  Iowa Pacific would file for bankruptcy between 2019-2020. As of this writing, the SL&RG is operated by a bankruptcy trustee.