A Look At Steam Engines
In a specific sense, "steam engines" describe only the devices which utilize boilers.  These power plants were found in everything from ships and tractors to industrial settings and even home-heaters.  However, the term has also been used to reference steam locomotives.  The iron horse is credited with transforming the United States into an industrial powerhouse, following its introduction from England in the 1820's.  The most technologically advanced were produced from 1925, when Lima Locomotive Works introduced its so-called "Super Power" concept, through the end of, World War II.  Other noteworthy manufacturers included American Locomotive and the Baldwin Locomotive Works.  Over the years steam engines became increasingly complex to achieve as much power and efficiency as possible.  In spite of this, they all operated on the same basic principal of heating water to create steam, which was then forced through pistons to generate power.  In this article we will use the term "steam engine" to denote the locomotive for clarity.  While it has been retired from active service for well over a half-century, restored examples still awe the public today, from tiny 0-6-0's to Union Pacific's massive 4-8-4 #844 (the only such unit which has never been, officially, retired from active service).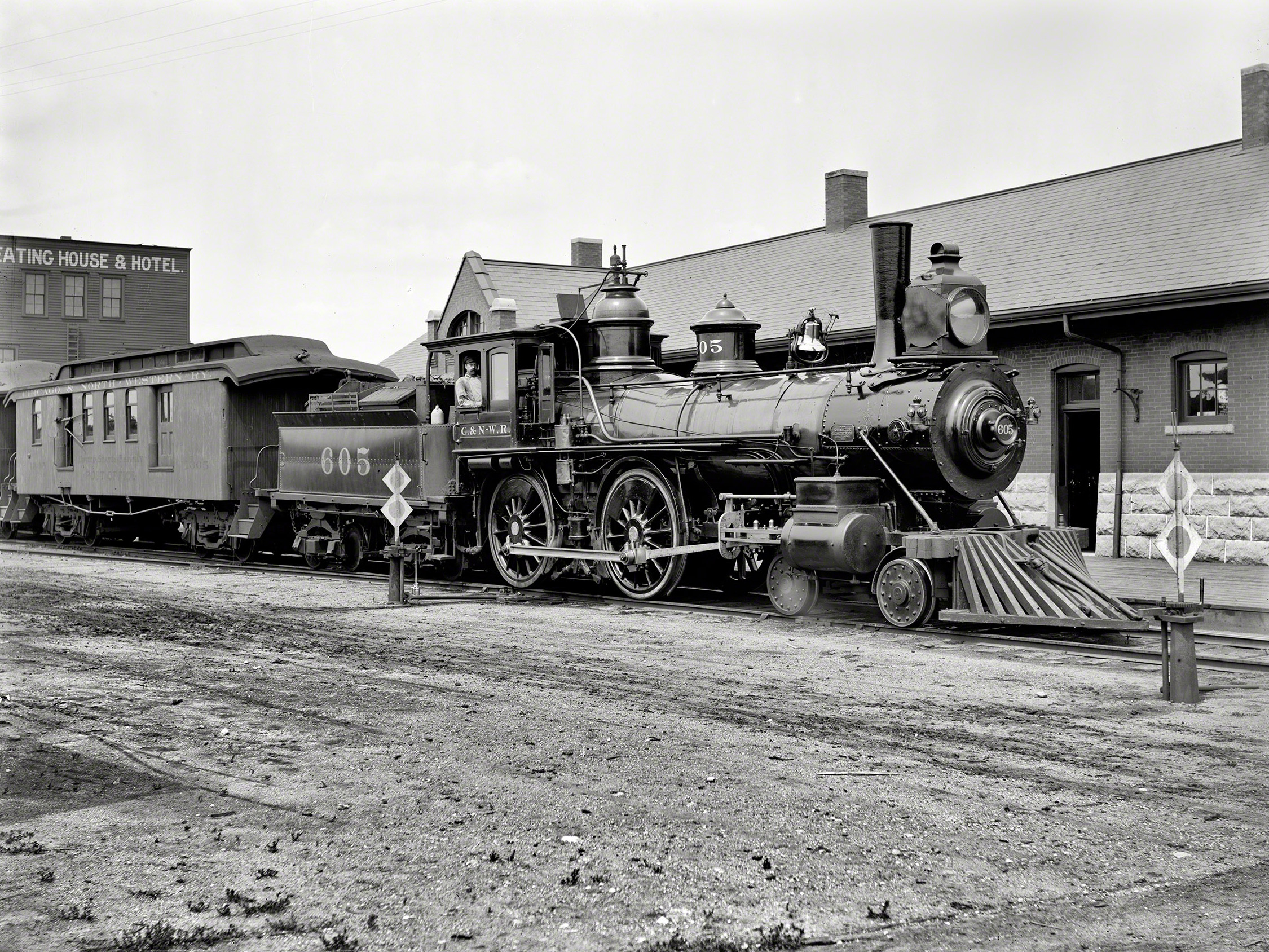 The steam engine's development and its migration into railroad applications was a very slow process, occurring over a more than a century.  The very first is credited to Thomas Newcomen, according to Mike Del Vecchio's book, "Railroads Across America."  In 1705 he was granted a patent for such and by 1710 the contraption was being used to pump water out of mines.  In 1769 it was improved upon by James Watt who realized expanding steam was much more powerful and efficient than Newcomen's condensing version.  He first employed the engine in steamboats, which eventually found its way to the United States where Colonel John Stevens began using it for the same purpose.  Another important individual in its development was inventor Oliver Evans.  According to "Railroads In The Days Of Steam," published by the editors of American Heritage, after news of Watt's design reached America (despite Britain's threat that leaking this state secret would result in a 200-pound fine and a year's imprisonment), Evans designed what he called a "steam dredge" in 1804, a combination wagon and boat.  It was known as the Orukter Amphibolos and recognized as the United States' first steam-powered vehicle.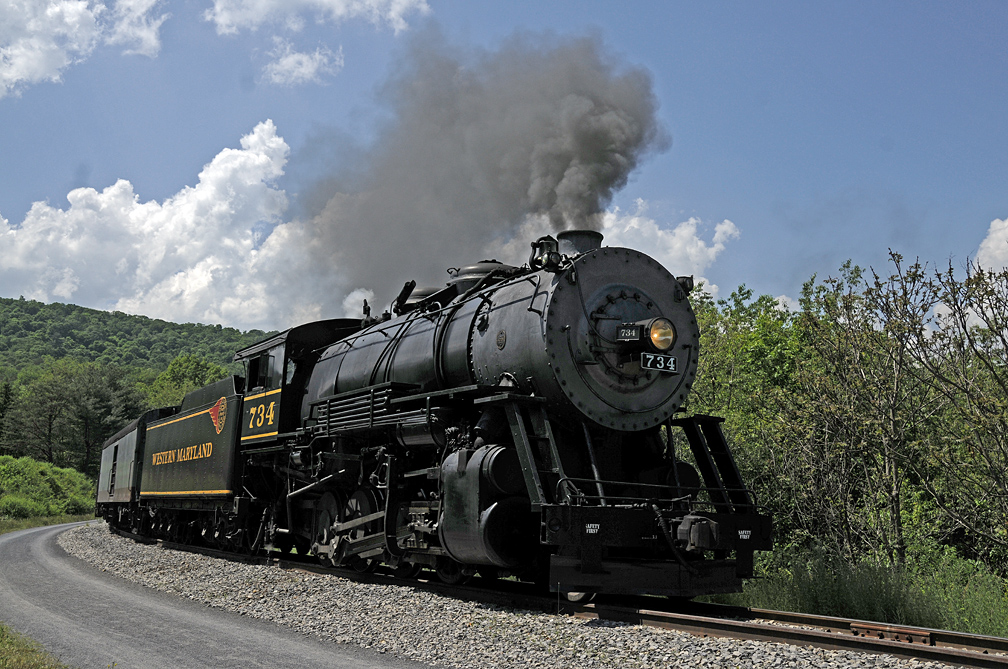 He came up with a much more practical design in 1813, a steam carriage-way to serve New York and Philadelphia.  Evans believed such a concept could whisk patrons between the two points at a brisk 15 mph.  Unfortunately, he died in 1819 before proving his theory but nevertheless held steadfast to his belief in steam-powered technology stating, "I do verily believe that carriages propelled by steam will come into general use, and travel at the rate of 300 miles a day."  His vision would eventually be proven correct. The birth of the modern steam locomotive is credited to Englishmen Richard Trevithick and Andrew Vivian, who received a patent in 1802. Their earliest example went into service in 1804 on the Merthyr-Tydfil Railway in South Whales where it pulled loads of iron ore along a tramway.  Two decades later, George Stephenson of Wylam, Northumberland near Newcastle upon Tyne, refined Trevithick's work. Despite growing up poor he quickly recognized the value of education, taking it upon himself to learn reading, writing, and arithmetic.  In 1814 he designed his very first locomotive for the Killinwood Railway named the Bulcher.  This was followed by a second in February of 1815 and before long Stephenson's durable designs were catching widespread attention.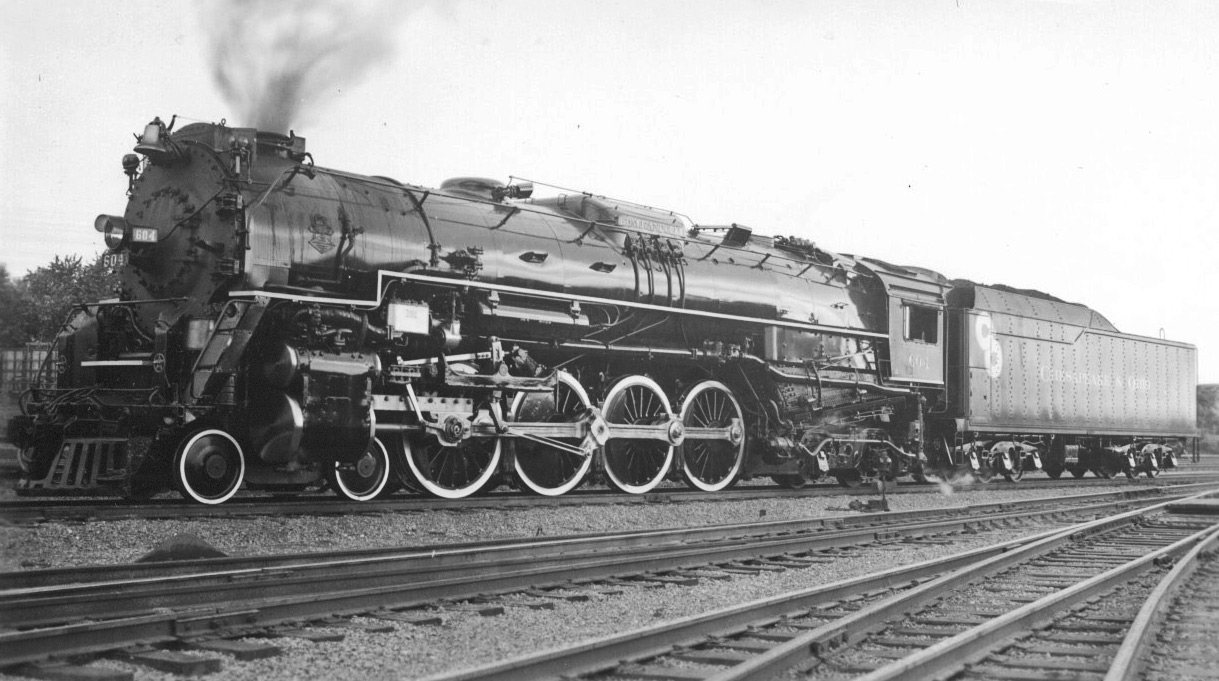 His work was not only recognized in Britain but also America where railroads were still under development.  The country's first, the Granite Railway, was chartered on March 4, 1826.  Its purpose was to transport granite (using only horses) between Quincy and the Neponset River at Milton for the Bunker Hill Monument project.  During 1826 the previously-mentioned Colonel John Stevens showcased his self-described "Steam Waggon" on a small circular track at his estate in Hoboken, New Jersey.  However, it was only a test-bed unit and not intended for daily operation.  Then, the Delaware & Hudson Canal Company, envisioned by brothers Maurice and William Wurts, made a serious push to harness steam power as part of their canal operation which would transport anthracite coal from mines in the Carbondale region of Pennsylvania to New York City.  According to Jim Shaughnessy's book, "Delaware & Hudson: Bridge Line To New England And Canada," chief engineer John B. Jervis and associate, Horatio Allen visited England during the summer of 1828 and ordered four locomotives; one was contracted to Robert Stephenson & Company of Newcastle based from the same plans as the famous 0-2-2 Rocket while three others were built by Foster, Rastrick & Company of Stourbridge.  Among the later trio was the Stourbridge Lion, a little 0-4-0 that arrived in New York on May 13, 1829. 
Ironically, it proved the only locomotive to actually reach the D&H operation at Honesdale, Pennsylvania.  During tests carried out on August 8th that year the two men realized the locomotive, despite its superb craftsmanship, was simply too heavy for the track.  But, the trails performed that day are nevertheless recognized as the first use of a steam locomotive in the United States.   The Lion was unceremoniously scrapped in 1870 although a replica exists today.  To read more about the Delaware & Hudson's operation please click here. Other firsts related to the iron horse are credited to the Baltimore & Ohio and South Carolina Canal & Rail Road Company.  The former holds the distinction as the first to test an American-built design when Peter Cooper's Tom Thumb famously raced a horse on August 28, 1830.  The little one-ton coal-burner, featuring a vertical boiler, lost the bout (while carrying 30 patrons in a single coach) but had nevertheless proved its viability.  According to the Baltimore & Ohio Railroad Museum the locomotive was capable of speeds up to 15 mph.  While it did spend a year carrying passengers from time to time it never entered regular service and was later scrapped in 1834 (a replica is on display at the museum, constructed for the B&O's 1927 Fair of the Iron Horse and based from drawings Cooper had provided in 1875).  
Since the Thumb was only an experiment, another locomotive was given recognition as the first American-built design to haul a revenue passenger train when South Carolina Canal & Rail Road's 0-4-0 Best Friend of Charleston, built by New York's West Point Foundry, carried a trainload of paying customers on December 25, 1830. As the years progressed and rail demand rapidly increased, ever-larger wheel arrangements were needed.  The most well-known of the 19th century was the 4-4-0 "American Type."  This steam engine saw some 25,000 built over the course of its operating life-span.  It was a compact, but respectable design that could fill a range of roles, from passenger service to switching chores.  In the succeeding years ever-larger wheel arrangements were needed which featured larger boilers to produce more steam, and ultimately more power.  Their extra driving wheels also achieved greater tractive effort, enabling them to pull more tonnage, especially over steep grades.  To more easily navigate curves, swiveling front trucks, or bogies, were added (such as with the 4-4-0) while trailing trucks were later needed to support larger fireboxes.   By the 20th century the 2-8-2 and, to some extent, massive 2-10-2, could be found displacing the 2-8-0 in freight service.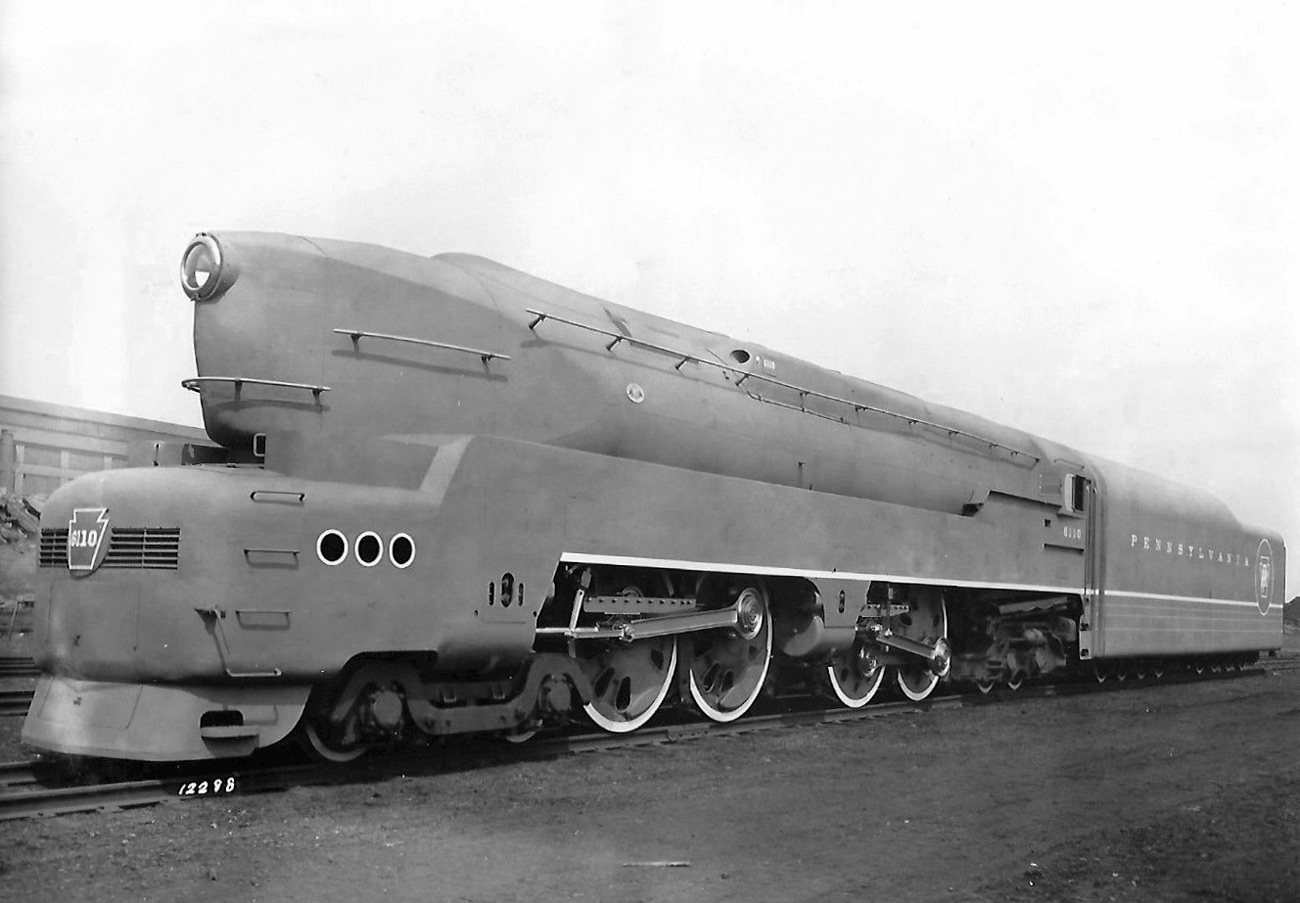 Then, the Lima Locomotive Works introduced its so-called "Super Power." In his book, "The Majesty Of Big Steam," author Brian Solomon points out that it utilized a larger firebox and a superheater; combined, these devices could sustain steam for longer periods of time, allowing the locomotive to operate more efficiently.  The first was the 2-8-4 of the 1920's followed by the 4-8-4, 2-10-4, and various articulated designs.  The future in steam engine development was the "Duplex Drive," pioneered by the Baltimore & Ohio in 1937 and refined by the Pennsylvania Railroad during the 1940s.   It was a unique concept, whereby a locomotive's main set of drivers were split into two groups but still mounted under a single frame.  For this reason it was considered neither an articulated nor a Mallet.  The Duplex's purpose, of course, was to achieve more power and speed by having cylinders placed on two pair of drivers instead of a single set.  Alas, despite operating a fleet of some 52 units, the PRR scrapped the technology when it became apparent the diesel was the future in motive power.  Today, the revered iron horse still holds great awe, and for those examples restored, draws magnificent crowds every year.