The GE U23C began production in March, 1968 using a 12-cylinder version of the company's 4-cycle FDL prime mover, which could produce 2,250 horsepower. The model was virtually identical to the U30C save for that it had two less hood doors per side of the carbody, since the engine was a 12-cylinder and not the standard 16-cylinder found in the U30C and other models. GE's six axle Universal locomotives offered far greater tractive effort than their four axle counterparts. For instance, the U23C featured ratings of 85,800 pounds starting and an even better 90,000 pounds continuous. The company intended the model to pull heavy loads and it certainly had the tractive effort to do so.
General Electric's Fleet Of "U-Boats"
The U18B, "Baby Boat" 

The First Production Model U-Boat, The U25B 

Following Up Its Predecessor, The U28B 

The 3,000 Horsepower, U30B 

The Fourth U-Boat Entrant, The Lukewarm U33B 

The Most Powerful Four-Axle U-Boat, The U36B 

GE's First Six-Axle Design, The U25C 

The More Powerful But Unpopular U28C 

Building Success, The U30C 

Another Popular Six-Axle Model, The U33C 

GE's Final Standard Model U-Boat, The U36C 

The Experimental, 5,000 Horsepower Behemoth U50 

Another Experimental Model, Union Pacific's Enormous U50C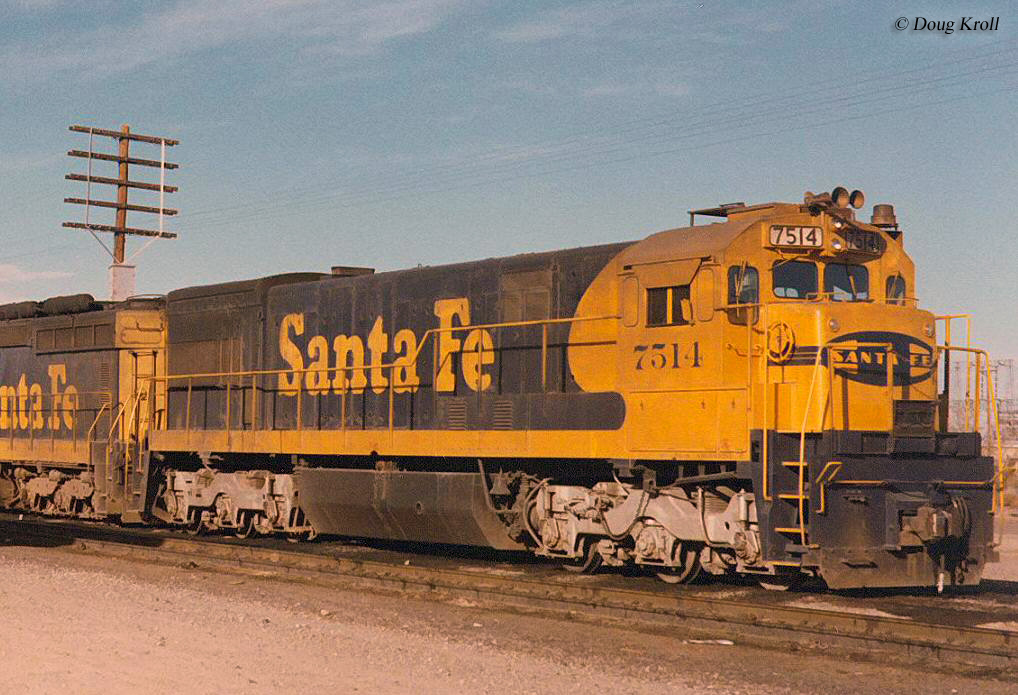 The U23C was essentially a transfer locomotive, which other builders like Baldwin and Alco had attempted to market more than a decade earlier. Once again many systems found little interest in this specialty locomotive type and few American lines actually purchased it as only 53 were sold to four lines. However, it should be noted that similar models built by EMD, the SD38 and SD39, also saw only lukewarm sales as the five total variations of the models sold only 237 units combined. The U23C's sales appeared healthy as Brazilian line Rede Ferroviária Federal S.A. purchased 170 models during the mid-1970s. The company initially bought just 20 units but liked them so well that they picked up an additional 150 during the mid-1970s, which is why GE cataloged the U23C for so long.

The US railroads that purchased the GE U23C included the Santa Fe (20); Chicago, Burlington & Quincy (9), Lake Superior & Ishpeming (5), and the Penn Central (19). While the historic LS&I purchased the fewest it found the locomotives to be well suited in heavy drag service hauling loads of ore through Wisconsin and Michigan. The company continued to use the six-axle locomotives through the 1990s before finally replacing them with newer motive power. Interestingly, the Rede Ferroviária Federal S.A. of Brazil continues to use their U23Cs in regular freight service, nearly 40 years after the last one was delivered to the company.
GE U23C Production Roster
| Owner | Road Number(s) | Quantity | Date Built |
| --- | --- | --- | --- |
| Burlington | 460-468 | 9 | 1969 |
| Lake Superior & Ishpeming | 2300-2304 | 5 | 1968-1970 |
| Penn Central | 6700-6718 | 19 | 1970 |
| Rede Ferroviária Federal S.A. (Brazil) | 3801-3880, 3901-3990 | 170 | 1974-1976 |
| Santa Fe | 7500-7519 | 20 | 1969 |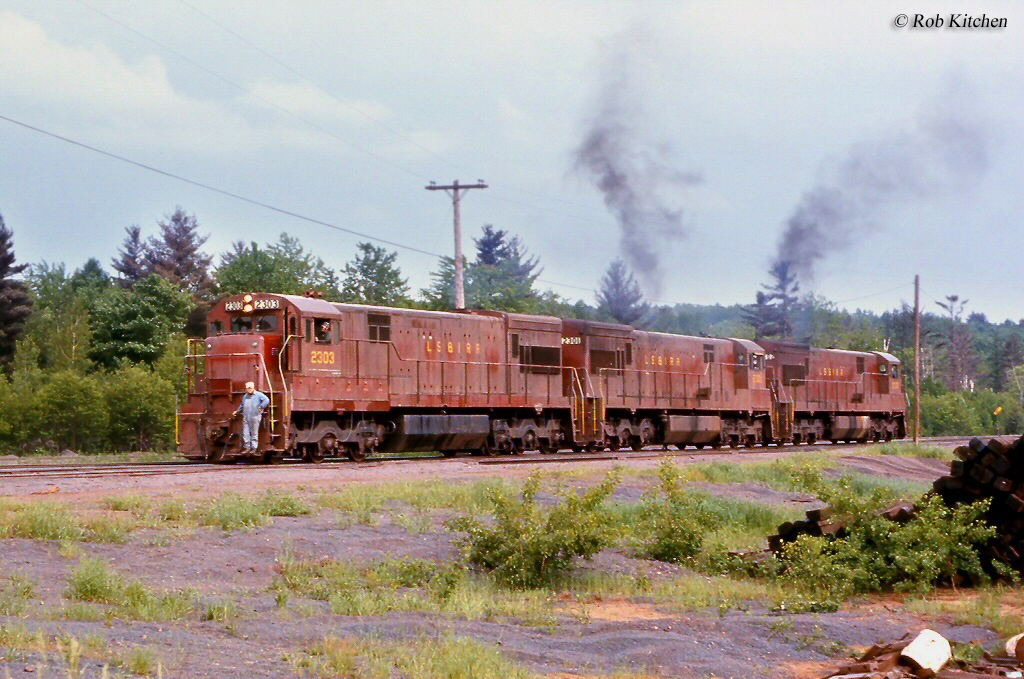 For more reading about GE's U-boat line the bookU-Boats: General Electric's Diesel Locomotive by author Greg McDonnell provides a complete history of the company's first production diesel models.  Also, noted historian Brian Solomon has authored a number of books covering the history and background of GE's locomotives.  Two, which provide a general but thorough coverage include GE Locomotives and GE And EMD Locomotives: The Illustrated History.  As with virtually all of Mr. Solomon's you can expect a well-written title with large, crisp, and sharp photographs. 


Home

›

Diesel Locomotives

› U23C