Genesee & Wyoming Jobs
Genesee & Wyoming, Inc. has grown into the largest family of short line railroads across the United States and now also owns a number of such systems internationally as well.  The company has a long history in the industry dating back to the 19th century although it did not begin blossoming into the mammoth operation it is today until the 1980s.  The G&W today owns more than 100 railroads across five different countries with trackage totaling more than 15,000 miles.  If you are looking for a job/career with Genesee & Wyoming please visit their website for further information.   Finally, please let me stress that this website is neither a hiring service nor has positions for hire; the information provided here is to help job searchers in the process of finding employment. The railroad industry has always offered excellent pay and benefits; among Class I's entry level positions as part of the train crew (conductor) typically start out in the $50,000's while an engineer can make considerably more.  
;
After one has worked for several years it is not uncommon to earn at, or over, $100,000 annually. Senior-level and skill positions (such as trainmaster, roadmaster, and signal maintainer) also routinely make six-digits or close to that figure.   While short lines typically pay less than these figures, Genesee & Wyoming is a large conglomerate of small railroads and pays better than most.  By performing a quick Google search using the box below you can find available job openings either directly through Genesee & Wyoming or via major job search websites.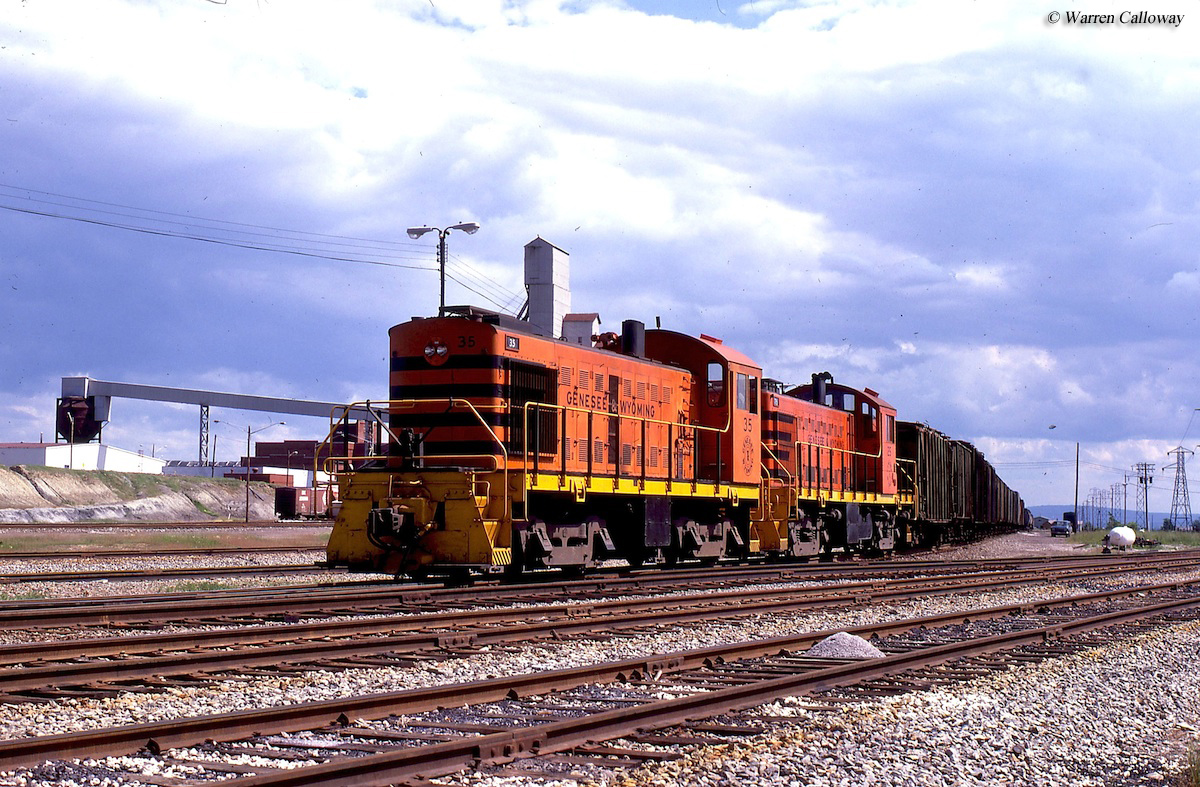 The history of G&W's current operations began humbly as a small short line by the same name, the Genesee & Wyoming Railroad.  This little system was based in Western New York, south of Rochester and began as the Genesee & Wyoming Valley Railway.  The G&WV was incorporated in 1891 and eventually opened from Retsof to a location known as P&L Junction near Caledonia in 1894, a distance of about 14 miles.  While only a small town, Caledonia was a mecca of railroads until the mid-20th century with several through routes, providing the G&WV with three different major interchange connections including the Lehigh Valley; Erie Railroad; and Buffalo, Rochester & Pittsburgh (after 1932 the BR&P became a wholly owned subsidiary of trunk line Baltimore & Ohio).  In addition, the mighty New York Central also passed through town.
Career Information With Other Short Line Families
With freight traffic never materializing as hoped the G&WV fell into bankruptcy in November of 1898 and was reorganized as the Genesee & Wyoming Railroad (reporting mark GNWR), incorporated on March 24, 1899.  The new G&W was owned by Edward Laton Fuller and began serving a massive salt mine near Retsof, owned by the International Salt Corporation.  The mine was, for many years, the largest producer of rock salt in the world and the G&W's largest customer.  As it turns out salt remained the railroad's primary source of traffic throughout the 1970s and even today it continues to handle large quantities of the mineral.  Little changed for the G&W over the years until Mortimer B. Fuller III, great grandson of Edward, acquired control of the short line in 1977.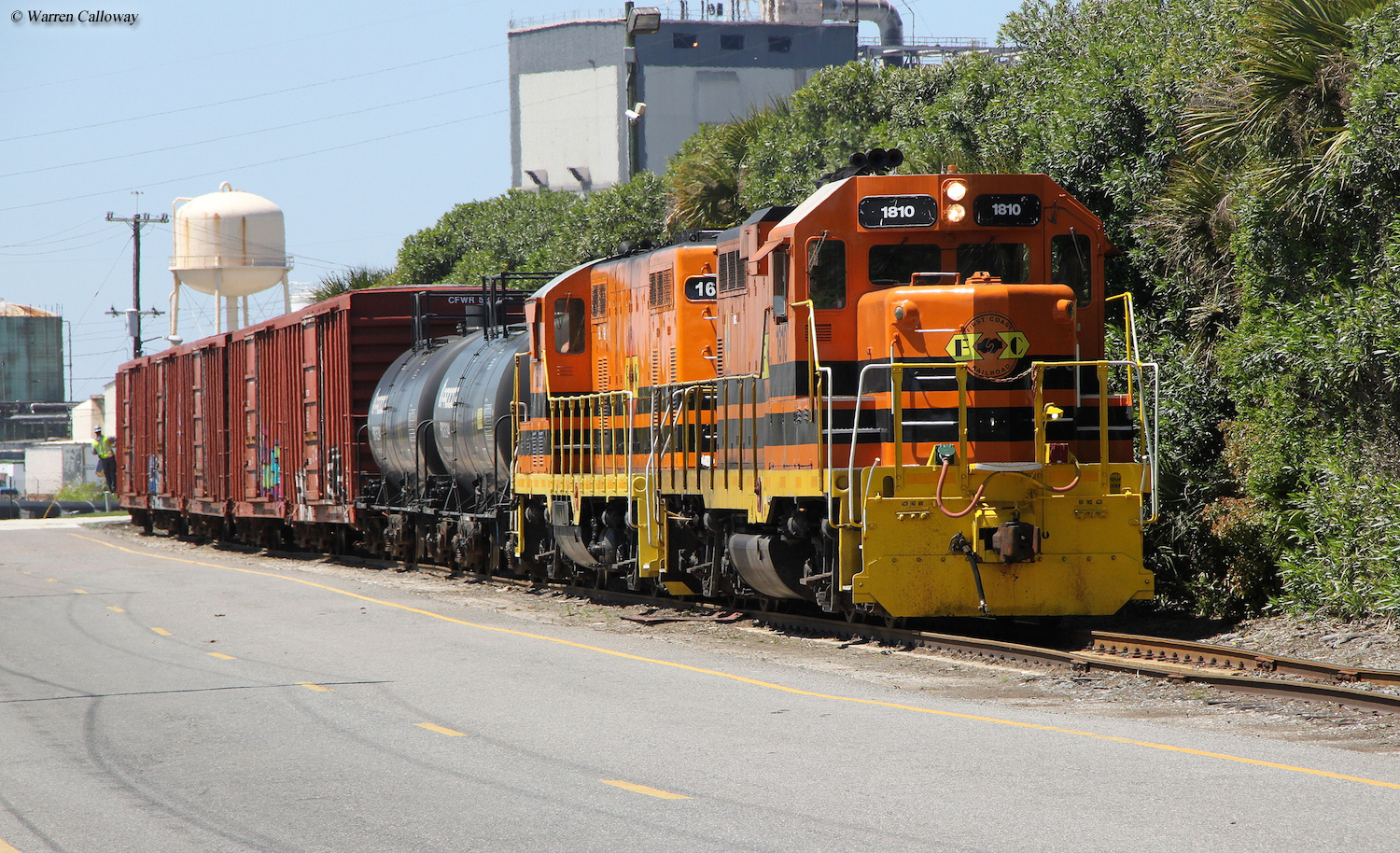 Following this changing of the guard the operation took a much different direction and exploded into the multi-billion dollar, multi-national conglomerate it is today.  Once Fuller III gained control he soon formed Genesee & Wyoming Industries, of which the railroad division became a subsidiary.  Then, the new company entered the rail car leasing and management business, initially focusing specifically on covered hoppers used in handling salt.  In 1980 the railroad industry was greatly deregulated, offering the large Class I's much more flexibility in shedding unprofitable or unwanted routes.  This allowed G&W to acquired the former B&O/BR&P's Rochester Branch in 1986, spun-off by Chessie System/CSX that year.  Today, this particular segment is operated by subsidiary Rochester & Southern Railroad, which also owns the original Genesee & Wyoming.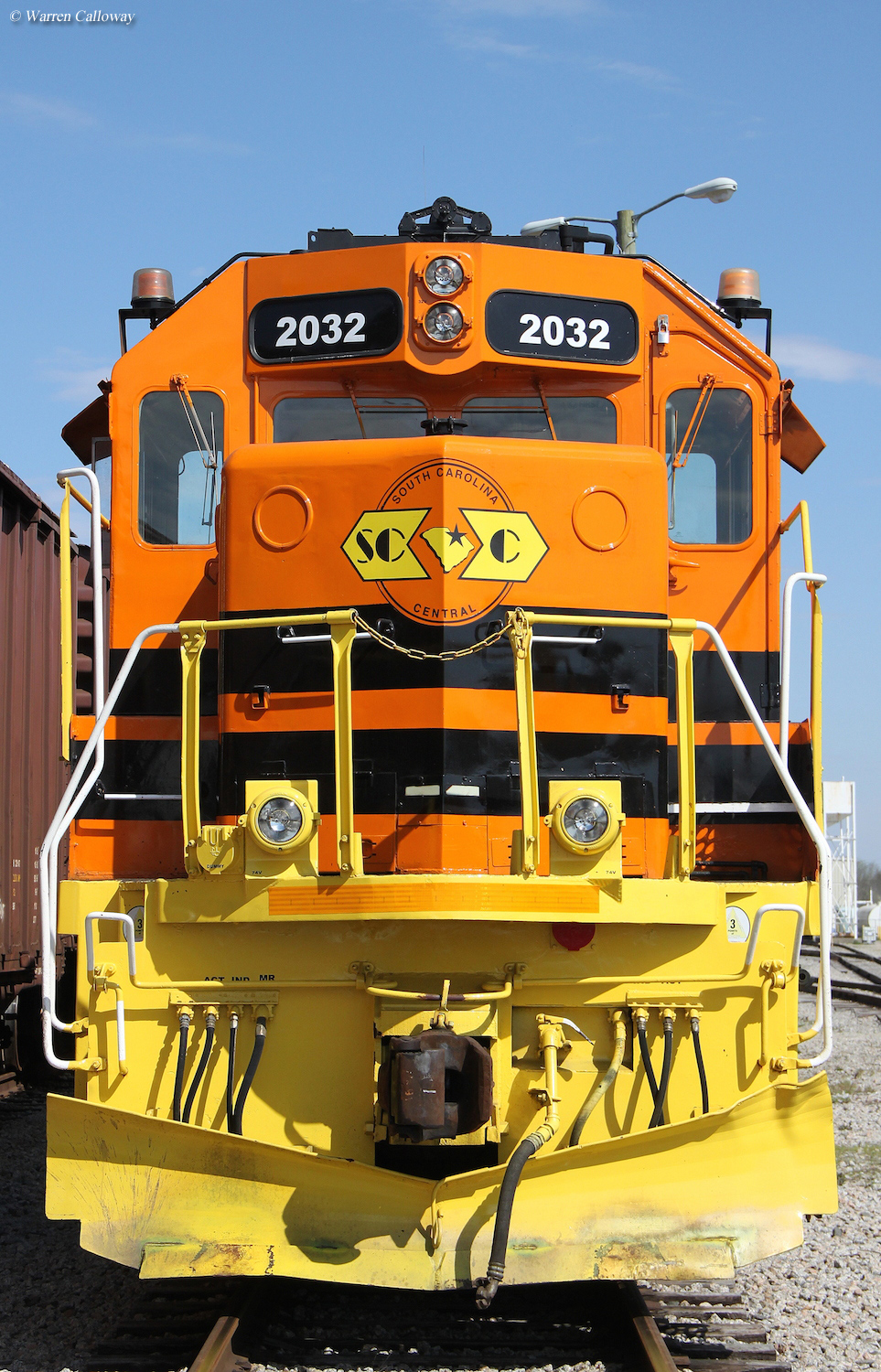 Over the next decade G&W continued acquiring small systems (some of which were not secondary branches of larger systems but historic short lines) including the Dansville & Mount Morris Railroad (1985); Rochester & Southern (1986); Louisiana & Delta (1987); Buffalo & Pittsburgh (1988); Allegheny & Eastern and Bradford Industrial Rail (1992); Willamette & Pacific (1993); Portland & Western (1995); and Illinois & Midland/Pittsburg & Shawmut/Rail Link, Inc. all in 1996.  After 1997 the company's acquisitions went international taking over the Australia Southern Railroad along with the Huron Central Railway and Quebec Gatineau Railway in Canada.  Between 2001 and 2012 G&W's list of new subsidiaries was dizzying as nearly every year one or more subsidiaries joined its family of short lines.
Railroads Of The Genesee & Wyoming Family
Australia
Genesee & Wyoming Australia
United Kingdom/Britain/Europe
Freightliner
Rotterdam Rail Feeding
North America
Alabama & Gulf Coast Railway
Aliquippa & Ohio River Railroad
AN Railway
Arizona & California Railroad
Arizona Eastern Railway
Arkansas Louisiana & Mississippi Railroad
Arkansas Louisiana & Mississippi Railroad
Arkansas Midland Railroad
Atlantic & Western Railway
Bauxite & Northern Railway
Bay Line Railroad
Buffalo & Pittsburgh Railroad
California Northern Railroad
Cape Breton & Central Nova Scotia Railway
Cascade & Columbia River Railroad
Carolina Piedmont Railroad
Central Oregon & Pacific Railroad
Central Railroad of Indiana
Central Railroad of Indianapolis
Chattahoochee Industrial Railroad
Chattooga & Chickamauga Railway
Chesapeake & Albemarle Railroad
Chicago, Ft. Wayne & Eastern Railroad
Columbus & Chattahoochee Railroad
Columbus & Greenville Railway
Columbus & Ohio River Rail Road
Commonwealth Railway
Commonwealth Railway
Conecuh Valley Railroad
Connecticut Southern Railroad
Corpus Christi Terminal Railroad
Dallas, Garland & Northeastern Railroad
East Tennessee Railway
Eastern Alabama Railway
First Coast Railroad
Fordyce & Princeton Railroad
Galveston Railroad
Georgia Central Railway
Georgia Southwestern Railroad
Goderich-Exeter Railway
Golden Isles Terminal Railroad
Golden Isles Terminal Wharf
Grand Rapids Eastern Railroad
Hilton & Albany Railroad
Huron & Eastern Railway
Huron Central Railway
Huron Central Railway
Illinois & Midland Railroad
Indiana & Ohio Railway
Indiana Southern Railroad
Indiana Southern Railroad
Kentucky West Tennessee Railway
Kentucky West Tennessee Railway
Kiamichi Railroad
Knob Lake & Timmins Railway
Kyle Railroad
Little Rock & Western Railway
Louisiana & Delta Railroad
Luxapalila Valley Railroad
Mahoning Valley Railway
Mahoning Valley Railway
Marquette Rail
Maryland Midland Railway
Massena Terminal Railroad
Meridian & Bigbee Railroad
Michigan Shore Railroad
Mid-Michigan Railroad
Missouri & Northern Arkansas Railroad
New England Central Railroad
North Carolina & Virginia Railroad
Ohio Central Railroad
Ohio Southern Railroad
Olympia & Belmore Railroad
Ottawa Valley Railway
Otter Tail Valley Railroad
Pittsburgh & Ohio Central Railroad
Point Comfort & Northern Railway
Portland & Western Railroad
Prescott & Northwestern Railroad
Puget Sound & Pacific Railroad
Quebec Gatineau Railway
Rapid City, Pierre & Eastern Railroad
Riceboro Southern Railway
Rochester & Southern Railroad
Rockdale, Sandow & Southern Railroad
San Joaquin Valley Railroad
San Diego & Imperial Valley Railroad
Savannah Port Terminal Railroad
outh Carolina Central Railroad
Southern Ontario Railway
St-Laurent & Atlantique Railroad
St. Lawrence & Atlantic Railroad
Talleyrand Terminal Railroad
Tazewell & Peoria Railroad
Texas Northeastern Railroad
Three Notch Railroad
Toledo, Peoria & Western Railway
Tomahawk Railway
Utah Railway
Valdosta Railway
Ventura County Railroad
Warren & Trumbull Railroad
Warren & Saline River Railroad
Warren & Saline River Railroad
Wellsboro & Corning Railroad
Wellsboro & Corning Railroad
Western Labrador Rail Services
Wilmington Terminal Railroad
Wiregrass Central Railroad
York Railway
Youngstown Belt Railroad
Youngstown & Austintown Railroad
Youngstown & Austintown Railroad
On July 23, 2012, Genesee & Wyoming purchased  RailAmerica Inc., then controlled by Fortress Investment Group LLC, for $1.39 billion.  RA, founded in 1986 was once the largest such short line operation in the country.  Its subsidiaries ranged from the Arizona & California to the New England Central, totaling more than 40 railroads with over 8,000 miles of track in service.  The RA, itself, was a conglomerate of sorts growing partially through the acquisition of smaller short line holding companies which sprang up after the 1980 deregulation (such as RailTex and ParkSierra).  Today, Genesee & Wyoming shows no signs of slowing down.  In early 2016 the company announced the launch of yet another new short line, the Olympia & Belmore Railroad serving eastern Washington.

---
---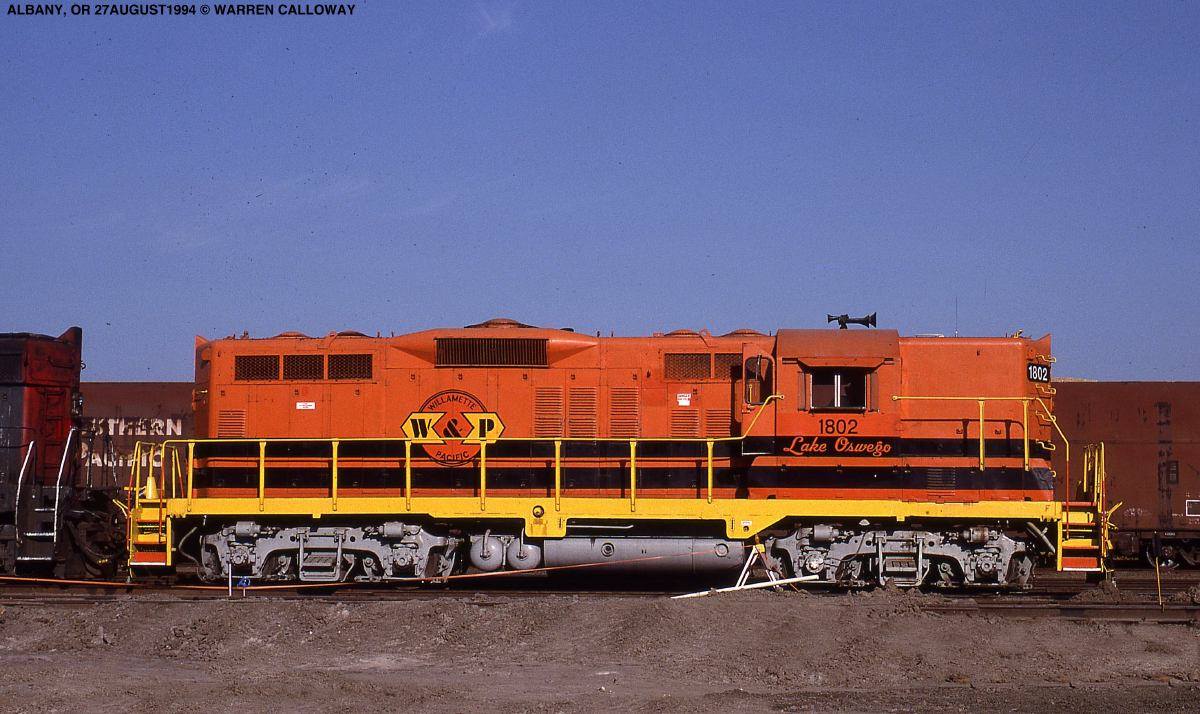 The G&W's American operations have become so large it somewhat functions like a large Class I albeit without through routes to major cities (however, it nearly has acheived through service from Buffalo to Cincinnati).  There are currently 10 different regions in North America including the Pacific, Mountain West, Central, Coast, Southern, Midwest, Ohio Valley, Coastal, Northeast, and Canada.  In addition, its Europe Region provides service via three different lines (each in separate countries) and Australia includes "Genesee & Wyoming Australia" and "Freightliner Australia."  Because of the company's far reaching scope, size, and international presence, today it offers a wide range of jobs and careers to choose from.  If you are interested in working for the company please visit their website to learn more.
---
---
---