Kansas City Southern Jobs

Last revised: January 1, 2022

KCS jobs are far-ranging and numerous, depending up your interest and skill level. 
These can range from working in the field as part of the train crew (engineer or conductor), track maintenance, or signal maintainer to various office-level positions. 
Kansas City Southern is the smallest of the current Class I railroads across the industry.  
This terms refers to the largest systems, classified by annual operating revenue.  
Born in the 1880s, KCS grew into a regional operation that connected Kansas City with the Gulf Coast.  
It survived the turbulent mega-merger era of the 1970s and 1980s as an independent and grew during the 1990s by expanding service into Mexico. 
In addition, it is unique as the only North American Class I which operates expansive freight service south of the border (through ownership of Mexican railroads).
Aside from these recent purchases the KCS system has actually changed very little over the past century and continues to operate most of its original network.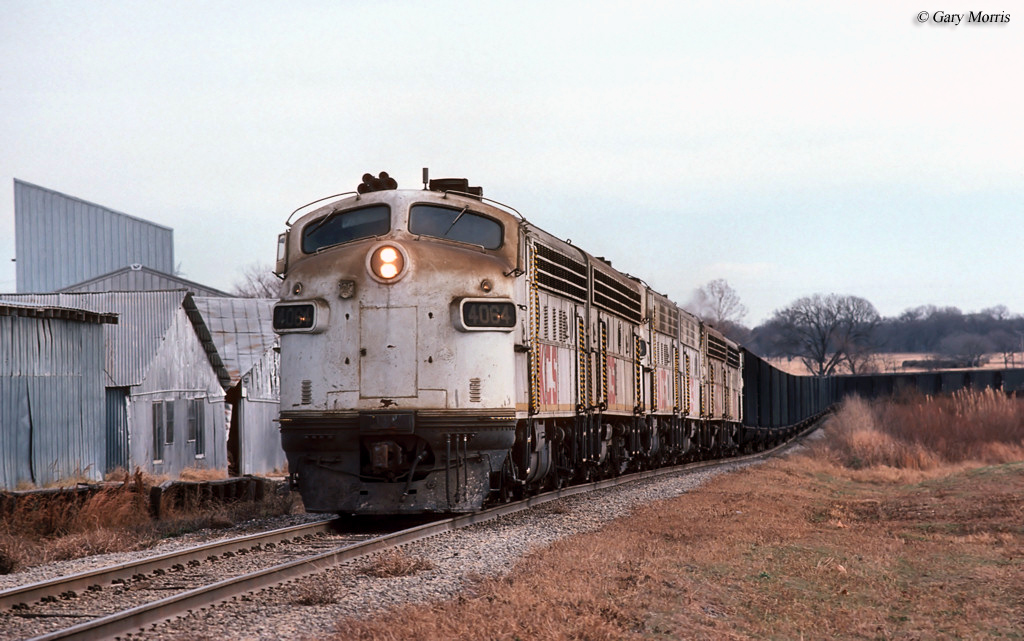 For a very brief history of the Kansas City Southern, the company has an interesting and fascinating background that began rather late during the construction boom of the 19th century.  
Its earliest predecessor was a little switching operation in Kansas City known as the Kansas City Suburban Belt Railroad, originally incorporate in 1887 and began service in 1890.  
This little line later became the Kansas City, Pittsburg & Gulf, which had plans to build south to the Gulf Coast.  
During the Panic of 1893 the system lost any hope of continued financial assistance after having only reached Pittsburg, Kansas but according to Mike Schafer's, "More Classic American Railroads," promoter Arthur Stilwell remained steadfast in his dream of seeing the railroad completed.  
He eventually acquired $3 million of capital thanks to George Pullman, a close friend and head of the powerful Pullman Palace Car Company, along with securities from Holland.
---
More Information About KCS Jobs
In recent years, Kansas City Southern has done a better job of providing information regarding how to gain employment with the company and the necessary steps to do so. 
On their current careers page the railroad has listed the 9-step process which first includes searching for an opening, completing a profile and applying for position, and allowing an adviser to review your information (qualifications and resume).   
Once these initial steps are completed (and passed) you then may receive an interview.  While this is a major step forward it does not mean you have been hired. 
You will then have to complete a background screening before being offered the job of your choosing.  The final steps include signing your job offer letter and completing a drug screening. 
For more information about KCS jobs please visit the link below which will take you directly the railroad's careers website.
Other Class I/Amtrak Careers
Amtrak 

BNSF Railway 

Canadian National 

Canadian Pacific 

CSX Transportation 

Norfolk Southern 

Union Pacific

---
Stilwell opened coastal facilities on the Gulf at a location he named for himself, Port Arthur, Texas while Last Spike ceremonies were held at Beaumont on September 11, 1897.  
The KCP&G fell into bankruptcy in 1899 and emerged on April 1, 1900 as the Kansas City Southern Railway.  Even during the peak years of the railroad industry's dominance, which occurred until the Great Depression, the KCS was never a large system.  
It only operated around 1,000 route miles connecting the aforementioned port with service also reaching New Orleans and Dallas.  
Shreveport, Louisiana became an important hub where lines radiated in all directions; north, south, east, and west.  
Despite its small size the railroad has generally always been well managed although it did weather a tough stretch during the 1970s.  Interestingly, the company's largest growth has occurred only more recently. 
With the addition of its Mexican lines and trackage rights the railroad now boasts a formidable network from its historic size years ago reaching Chicago and southern Mexico.
With acquisition like the Panama Canal Railway, Texas Mexican Railway, and Transportación Ferroviaria Mexicana (the latter two of which are now known as Kansas City Southern de Mexico) the KCS now holds a significant presence in our neighbor to the south.  
Today, it operates a network of around 6,000 route miles with more than 6,000 employees.  
As of 2019 it reported an annual revenue of $2.866 billion among all subsidiaries (it was placed under the holding company of Kansas City Southern Industries until the early 2000s), classifying it as seventh among the seven Class I railroads.
Because the KCS is the smallest in North America, landing a job with the company may prove to be a bit more challenging than with the others (partly due to the fact that at least half of its system is now located in Mexico).  

If you are interested in KCS jobs the company maintains a top notch operation with an excellent reputation (I state this opinion based solely on what I have read about the railroad). 
Please be aware that if searching for a job you will most likely be working for the company's American lines anywhere between the Gulf Coast and Midwest.  
Unfortunately, the railroad has never maintained an expansive careers page for potential applicants, and this continues to hold true today.  
The railroad only provides general job listings in the following fields: Accounting/Finance, Engineering, Information Technology (IT), Labor Relations, Mechanical, Sales and related, and Transportation/Logistics.  
Despite the lack of information KCS does maintain a listing of openings or you can search for positions directly ranging from accounting to real estate.
Many Class I's now offer internships to those working towards a four-year college degree although KCS does not provide any information concerning such on their website.  If interested, please contact them to find out.
Also, please be aware that if you accept a job in the maintenance or transportation fields you may expect to work wherever the company needs the position filled, as mentioned above.
If you may not know what the term "Class I" railroad means it was created by the Association of American Railroads to describe the largest such companies in North America by annual revenue.
At one time there were more than 100 of these companies while today there are just seven; along with KCS these include BNSF Railway, CSX Transportation, Canadian National, Canadian Pacific, Norfolk Southern, and Union Pacific. For more information about Class Is please click here.

---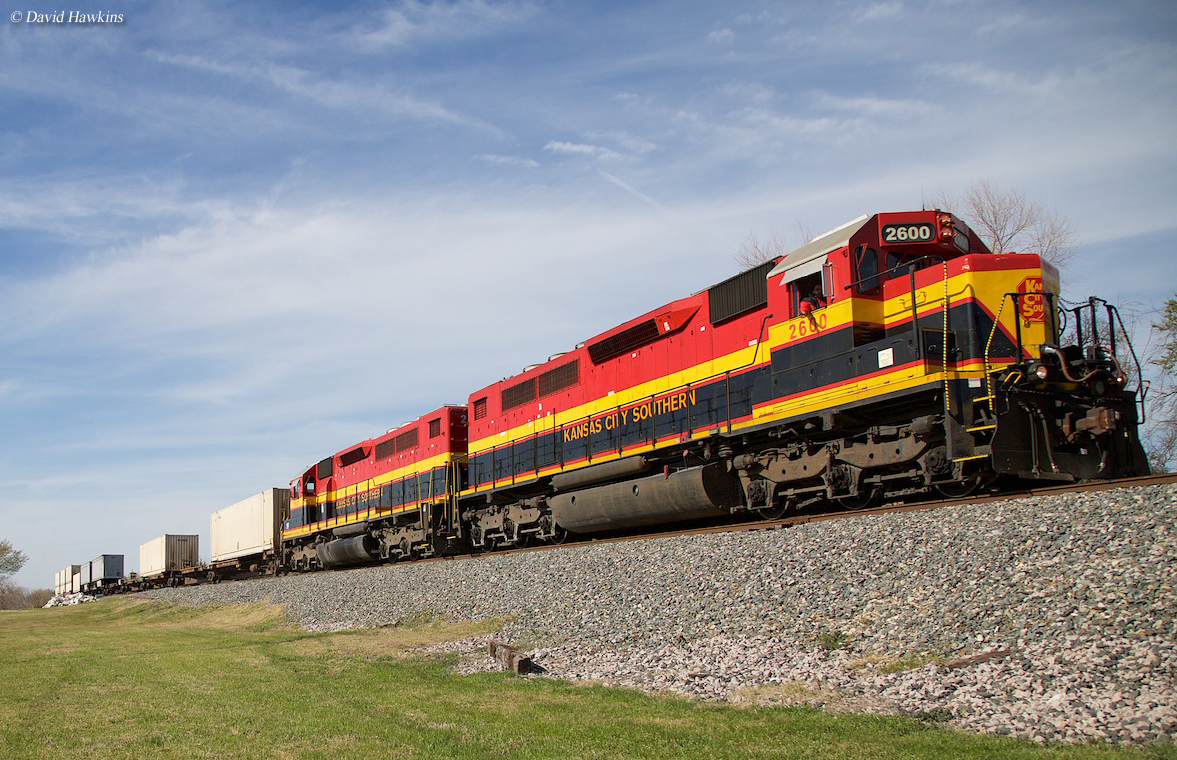 Finally, according to the KCS website:
"In a recent employee engagement and satisfaction survey conducted by a third-party, 89 percent of respondents in the U.S. and Mexico said they would recommend KCS as a good place to work.
At KCS, we place a high value on our employees, so we offer competitive health benefits. Here's a brief overview of the benefits available, depending on your position and location." 
In addition, if you are a veteran you might consider contacting the railroad concerning a possible career for retired military personnel.  
KCS has no information about such a program on their website.  However, most other Class I do and the railroad industry itself has long been known as a very military-friendly working environment providing excellent pay and benefits.