Maryland Railroad Jobs

Maryland is the birthplace of the common-carrier railroad (the Baltimore & Ohio) although today, 180+ years the later the state is still home to but a handful of companies. If you are interested in Maryland railroad jobs you will most likely hire on with one of the Class Is which operate in the state (CSX Transportation and Norfolk Southern), or Amtrak who also operates both intercity and regional trains through Maryland (and Washington, D.C.). Additionally, the state is home to smaller railroad like Class II, regional Wheeling & Lake Erie as well as a handful of Class III, short lines.  Maryland's importance to the industry cannot be understated; not only was it the home of our first common-carrier but also home to the first railroad to reach the Ohio River in 1852, the Baltimore & Ohio.  Its topography made for an interesting mix of coastal plains operations in the east and mountain railroading in the west.
The information provided here is to aid job searches in highlighting those railroads which currently operate within the state.  For reasons that are outside of my control I cannot provide direct links to those companies here or their career pages.  However, by doing a quick web search using the Google Search Box below you can find both on the web.  

---
Western Maryland 4-6-2 #208 leads a typical two-car passenger train through North Branch, Maryland on February 27, 1953.
If you are seriously considering a career in the railroad industry in either the field of transportation or maintenance please be aware that the job can be pretty draining and very fatiguing, especially on Class Is where you will normally be required to work 12 hour shifts for days at a time. While the pay is quite good the long hours spent away from home and in hotels is something you'll have to weigh when making your decision. Also, if you do hire on with a Class I please be aware that you most likely will not be assigned where you would like but wherever the company needs you. On a related note, if you attend college with an interest in either business or management many Class Is, including CSX and Norfolk Southern, offer summer internship and graduate programs.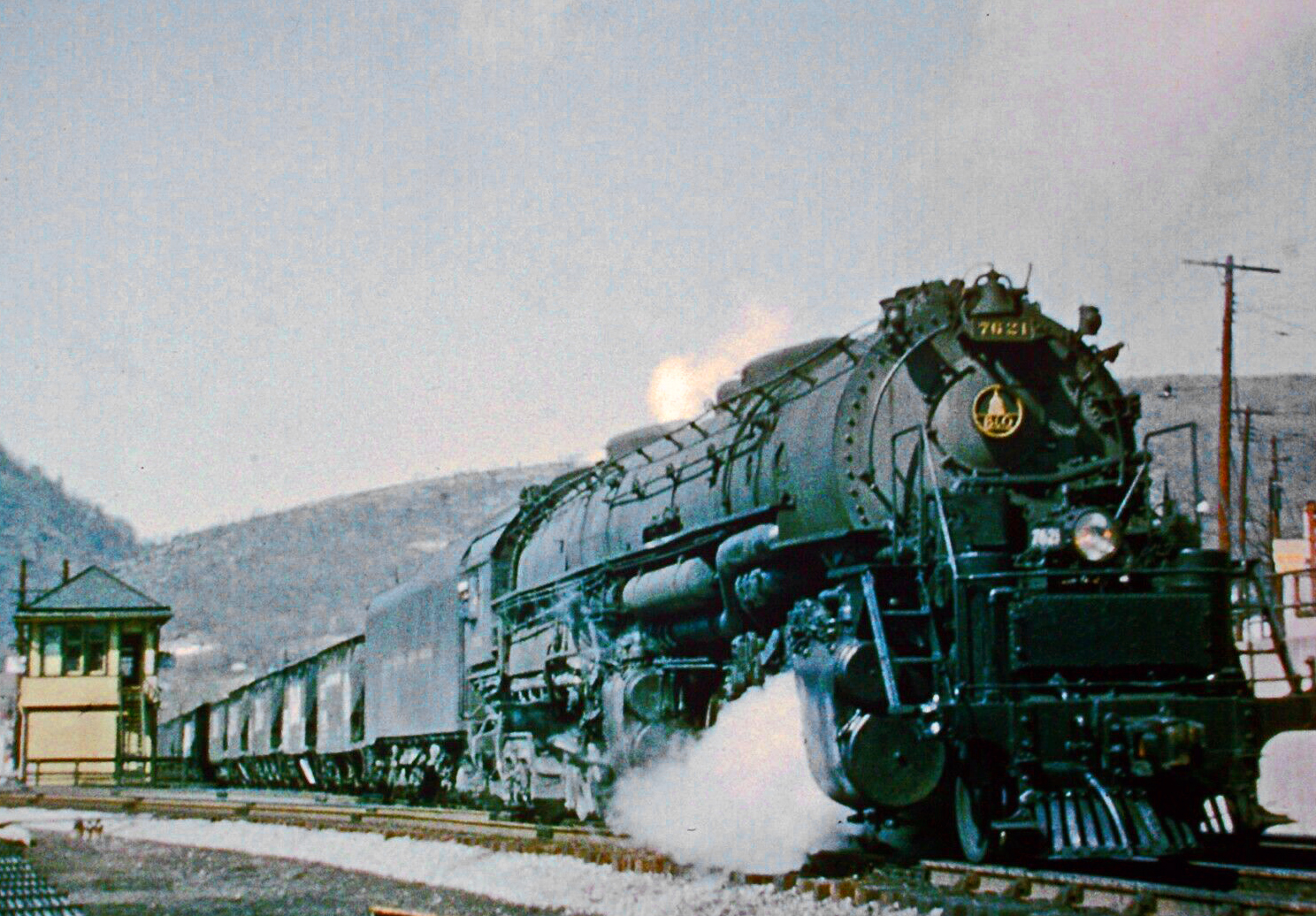 Baltimore & Ohio 2-8-8-4 #7621 (EM-1) steams eastbound past Viaduct Junction and ND Tower at Cumberland, Maryland with a heavy load of black diamonds on March 5, 1954.
Finally, contacting me directly regarding potential job openings or questions regarding is of little use as there is not a lot I can provide in answering those inquiries. You will need to contact the individual railroad regarding such opportunities. Along with the Class Is many short line companies (Genesee & Wyoming, Watco, Patriot Rail, etc.) request that potential applicants visit their website to find out more about possible job opportunities.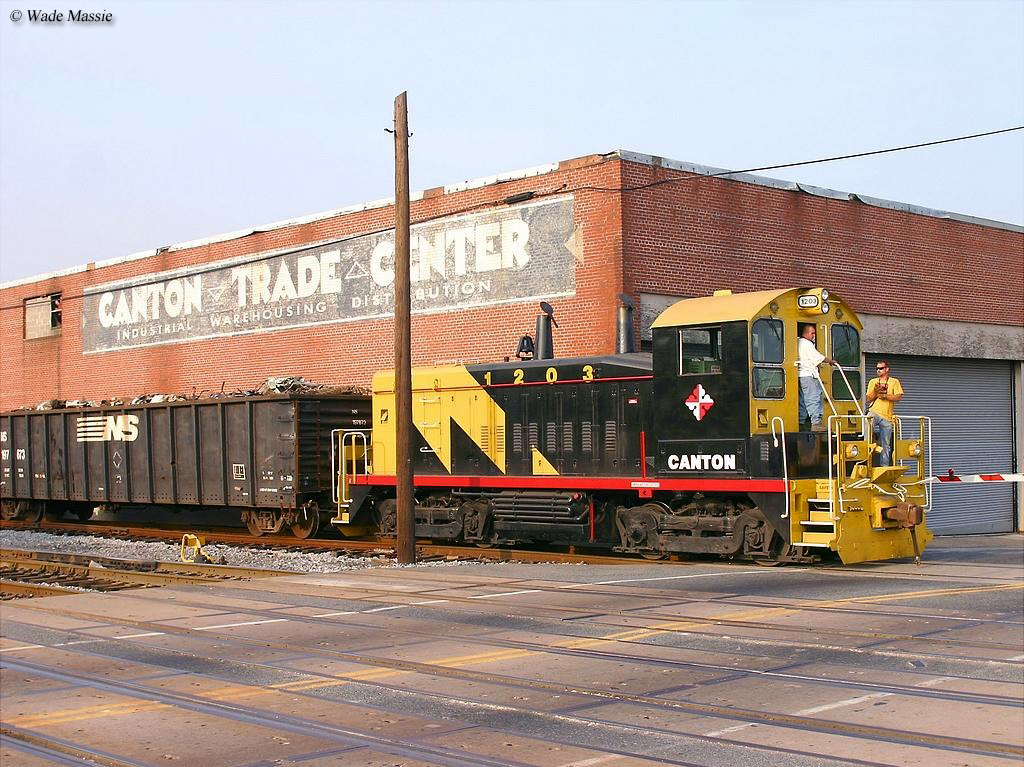 Class I Railroads/Amtrak
Short Lines And Regionals

Bay Coast Railroad: This independently-owned coastal railroad operates a 70-mile system connecting Pocomoke City, Maryland with Norfolk, Virginia. It also handles a 26-mile carfloat service between Cape Charles and Little Creek, Virginia. Address: 202 Mason Avenue, Cape Charles, Virginia 23310. 

Canton Railroad: This historic terminal road was first chartered in 1906 and provides switching services for industries in East Baltimore as well as the Port of Baltimore. Please visit the company's website for contact information and employment opportunities. 

Georges Creek Railway: This small short line has been in service since late 2007 operating former Western Maryland Railway trackage in the western part of the state. Address: 119 Pratt Street, Luke, Maryland 21540. 
Maryland & Delaware Railroad: The Maryland & Delaware has been in service since 1977 when it acquired former PRR branches in Maryland and Delaware soon after Conrail was formed. The road currently operates 120 miles of track. To learn more about job openings please visit the M&D's website.

Maryland Midland Railway: This railroad is part of Genesee & Wyoming's large family of short lines (since 2007) and operates a 70 mile system running roughly east-west between Reisterstown and Fort Ritchie. For job opportunities please visit G&W's website. 

---
---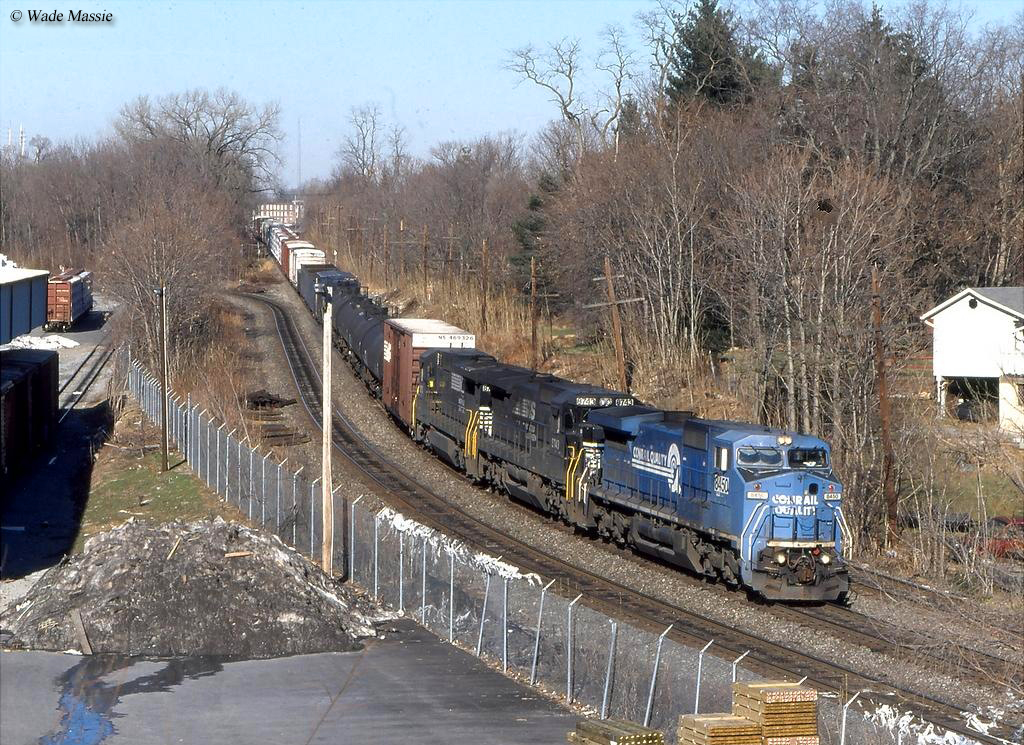 Wheeling & Lake Erie Railway: The Wheeling & Lake Erie Railway is a privately owned Class II, regional which has been in operation since 1990 carrying thousands of carloads annually. It operates an extensive system stretching through Ohio, West Virginia, and western Pennsylvania with trackage rights reaching Cumberland and Hagerstown. It operates about 575 miles of its own lines as well as an additional 265 via trackage rights. Please visit the W&LE's website for contact information. 

Winchester & Western Railroad: The W&W's primary line runs from Gore, Virginia to Hagerstown, Maryland although the company also has New Jersey operations. The company was chartered in 1916 to haul forest products. In 1986 it acquired the former PRR between Winchester and Williamsport, Maryland allowing it to reach Hagerstown (54 miles in all). It also operates trackage in Virginia. Address: 126 East Piccadilly Street, Winchester, Virginia 22601. 

---
---
---