New Mexico Railroad Jobs

If you are interested in New Mexico railroad jobs you have few options outside of the large Class I companies (BNSF Railway and Union Pacific) as the state is primarily home to their through main lines which connect Chicago with Los Angeles. Today, BNSF and UP make up nearly 81% of the states total trackage with just a few short lines (Santa Fe Southern Railway, Southwestern Railroad, Texas-New Mexico Railroad, and Arizona Eastern Railway) making up the rest. Additionally, Amtrak operates through New Mexico and the recently started New Mexico Rail Runner Express commuter train serves the Albuquerque region. Throughout the United States there is perhaps not a more unique place to work on the railroad than through the deserts, mesas and open country of the Southwest. New Mexico is filled with beautiful vistas like these and I'm sure for many railroaders employed in that region it is an added perk to the job. 
A career in the industry has offered superb pay and benefits for more than a century; entry-level positions today, on Class I carriers, as either a conductor or member of the maintenance-of-way gang start out in the high $30,000's to $50,000's.  After a number of years in it is not uncommon to near near, at, or over $100,000 annually.   You can also work you way into senior level positions such as roadmaster and trainmaster, both excellent jobs in terms of pay as well.  Finally, specialized, technical positions like signal maintainer also pay well.  The information provided here offers job searchers information regarding those railroads currently operating within the state.  For reasons that are outside of my control I cannot provide direct links to those companies here or their career pages.  However, by doing a quick web search using the Google Search Box below you can find both on the web.  
---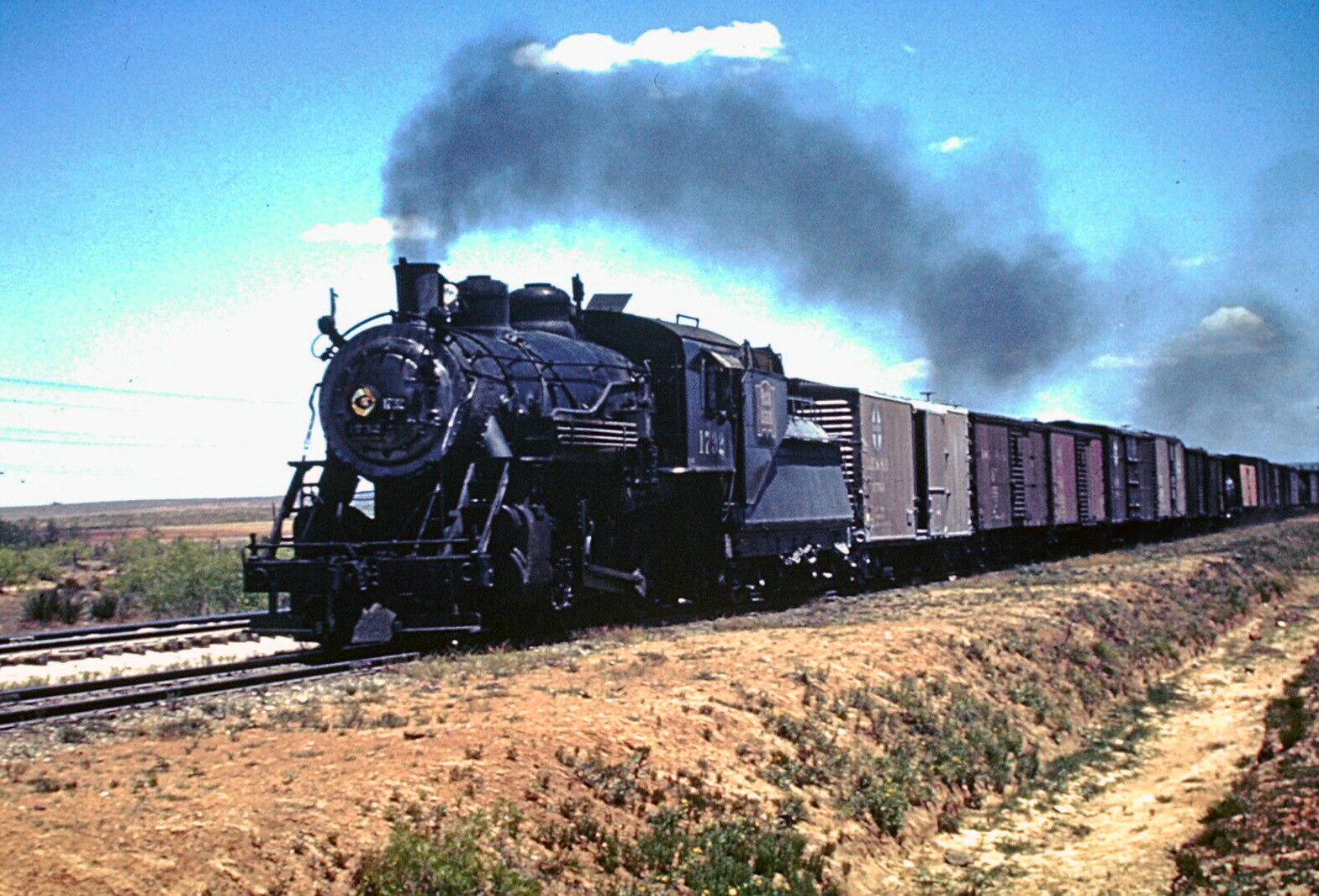 Chicago, Rock Island & Pacific 2-8-0 #1732 carries out switching chores at the Southern Pacific interchange in Tucumcari, New Mexico on May 11, 1940. This little Class S-39 was originally manufactured by American Locomotive's Brooks Works in 1903. It spent its final days performing duties such as this and retired shortly after this photo was taken.
If you are seriously interested in pursuing a railroad career, especially in either the transportation or maintenance fields (which include such positions as conductor, engineer, or general track maintainer), the work can be brutally difficult. Today, the physical demands are not quite the same as they were before heavy mechanization decreased the need for so much human labor (although it hasn't completely disappeared). However, perhaps the hardest aspect of the job is the sheer number of hours you must be on call, which usually means long, 12-hour days. While smaller railroads usually offer a more predictable work schedule they cannot match the level of pay, benefits, and retirement of Class Is.   Ultimately, it comes down to whether you think a career as a railroader is right for you. Lastly, if you are a college student you may want to see what internship programs BNSF, Union Pacific, or really any of the Class I railroads have to offer.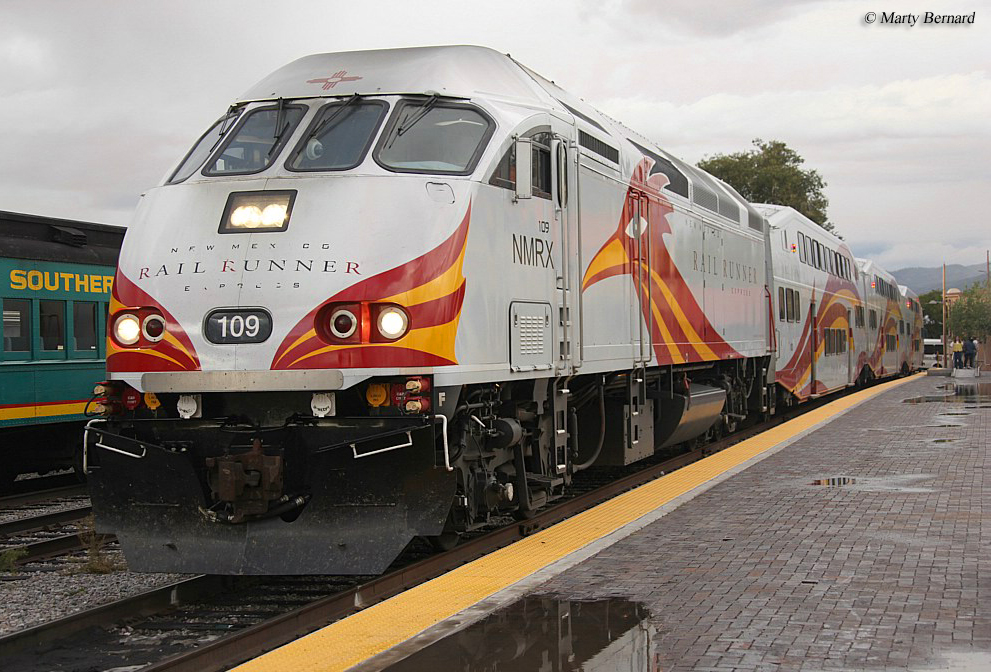 Most offer some type of summertime management/business program for college students to help them get an early start in the field. Finally, I cannot guarantee that the contact information listed here is entirely, 100% accurate. However, as far as I am aware it is up-to-date.  New Mexico has never been a state filled with railroads and has primarily functioned as through routes for major carriers.  As such if you are interested in a position here you will likely need to apply with state's two Class I's (BNSF Railway and Union Pacific) or Amtrak. In addition, however, be sure and check out the few short lines to inquire about potential openings/hiring.

Class I Railroads/Amtrak
Short Lines

Arizona Eastern Railway: The Arizona Eastern is a large operation utilizing more than 200 miles of trackage between Clifton and Miami, Arizona while it briefly enters New Mexico. For more many years the property was owned by Southern Pacific before spun-off. After going through a few owners the AE is currently the property of large short line conglomerate Genesee & Wyoming, which may be contacted regarding career opportunities. 
---
---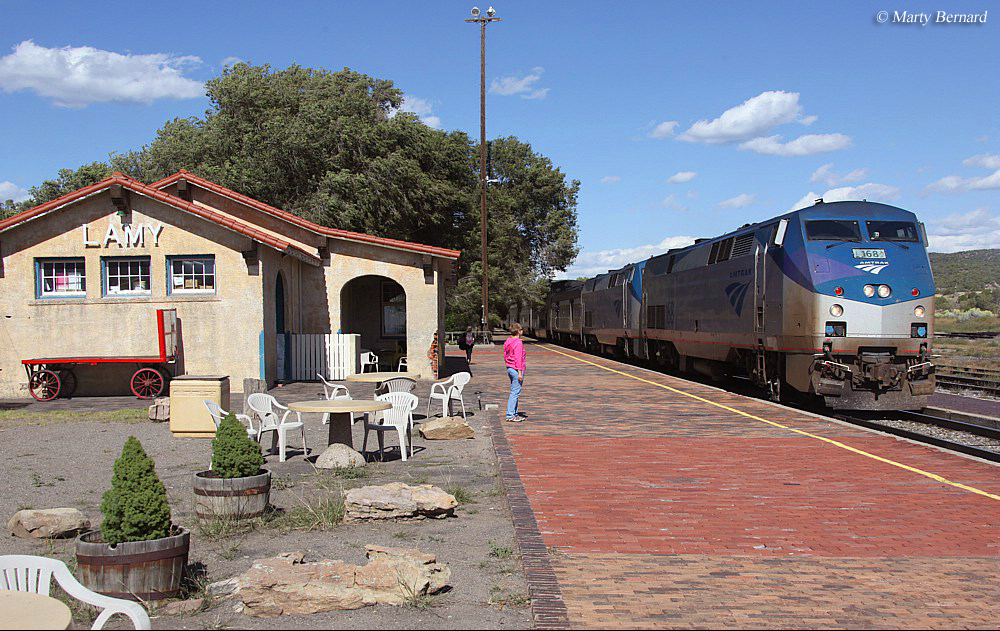 Navajo Mine Railroad: This privately owned, electrified operation's sole purpose is to shuttle coal from BHP Billiton's Navajo Coal Mine to the the Four Corners Generating Station. It has been in operation since 1974 and was expanded in 1984, currently operated 14 miles of track. There is no connection with the national rail network. 

Texas-New Mexico Railroad: The Texas-New Mexico operates just over 100 miles of trackage between Monahans, Texas and Lovington, New Mexico. The company has went through various ownership since 1989 and is currently the property of Iowa Pacific. Recently, the company is working to greatly updated and upgrade the property for heavier freight use in the coming year. Iowa Pacific is an expanding short line system which operates several rail lines across the country and may be contacted through their website regarding possible job opportunities.