Rails Across North America, By David Cable
Header Photo: Drew Jacksich
Rails Across North America is a sister title to David Cable's Rails Across Canada; each book covers railroad photography in their respective countries and make for great coffee table pieces.  In this release the author highlights rail operations from across the United States, dating from the mid-1970s through the mid-2000s.  You will see a range of companies from the last days of the classic Chicago & North Western and Santa Fe systems in the early 1990s to current Class I's, short lines, and regional operations.   In addition there a number of special liveries Mr. Cable captured such as Union Pacific's "Desert Storm" scheme to a special Wisconsin Central design applied to GP40 #3026.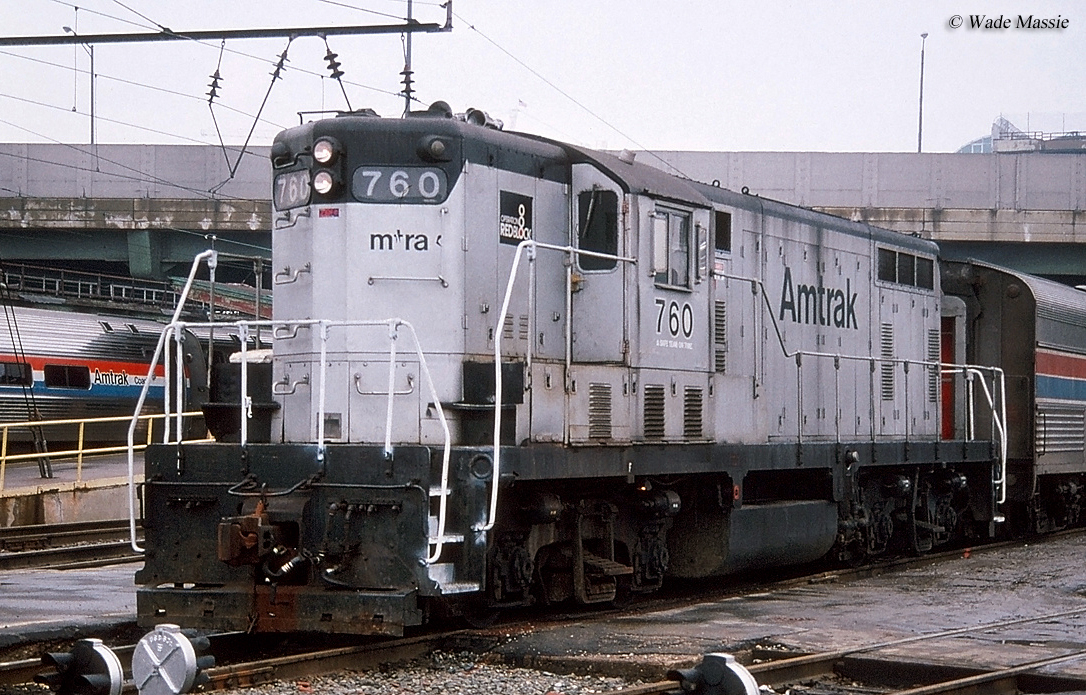 David Cable is from Britain, born in 1929 and currently resides in Hartley Wintney, Hampshire.  He has had a lifelong interests in railroads and written six other titles (all Canadian or British) including Railfreight In Colour, BR Passenger Sectors In Colour, Lost Liveries Of Privatisation In Colour, Hydraulics In The West, The Blue Diesel Era, and the aforementioned Rails Across Canada.  In this book's introduction you will come to learn how Mr. Cable put together Rails Across North America, spanning photographic journeys over four decades.  As someone who was required to travel frequently and often as part of his regular day job he enjoyed seventeen different trips to the United States between 1966 and 2008.
During his first trip in 1966 he had the pleasure to take the Pennsylvania Railroad from Columbus to New York City after flight delays due to fog on the East Coast forced him into other means of reaching the Big Apple.  Unfortunately, he did not have a camera in hand for this trip during the PRR's last few years of independent operation.  That changed in 1975 when Mr. Cable regularly had a camera in hand at whichever city or region he happened to be during that particular trip.  Since his journeys often took him around the country he had the opportunity to capture a wide range of operations from the early days of Amtrak at Washington Union Station to catching Santa Fe freights on Tehachapi Loop in California.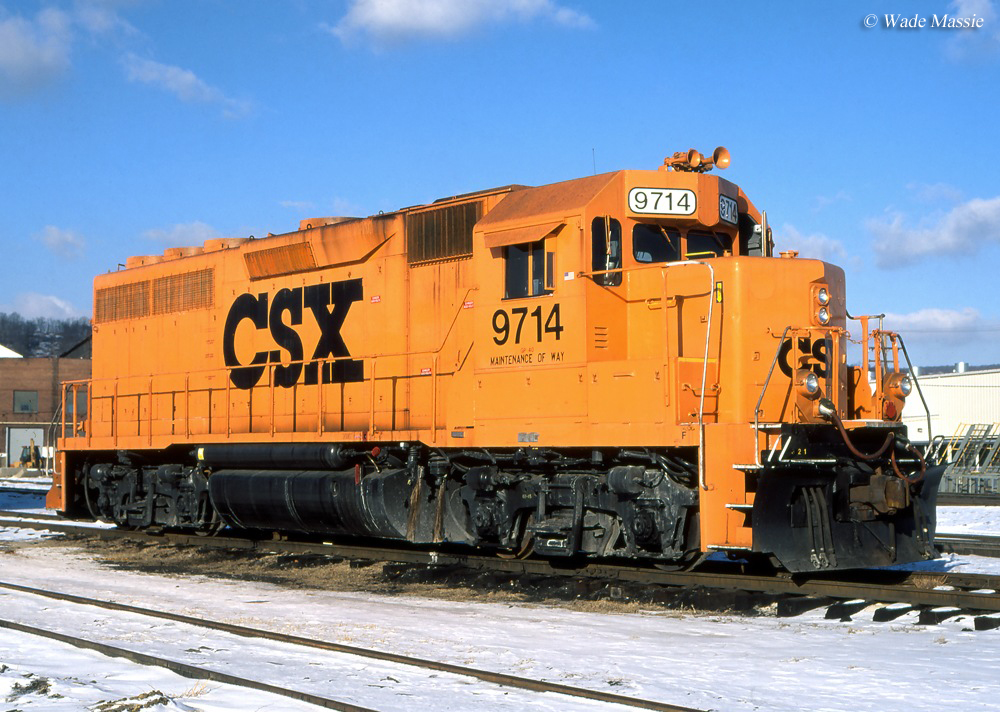 There are only a handful of early, pre-1980 scenes in the book although for those who enjoy this era you will see scenes of bright and freshly painted Chessie System/Baltimore & Ohio GP40-2's, the last years of a dying Penn Central in Norfolk (Virginia), and Southern Geeps wearing the "Tuxedo" livery at Asheville, North Carolina.  A selection of 1980 photos are also featured.  For the most part, however, the book's photos date to the 1990s and early 2000s featuring locomotives still painted in the Rio Grande livery, the end of the Main Line Of Mid-America (Illinois Central), and the now-gone Wisconsin Central system (absorbed by Canadian National in 2001).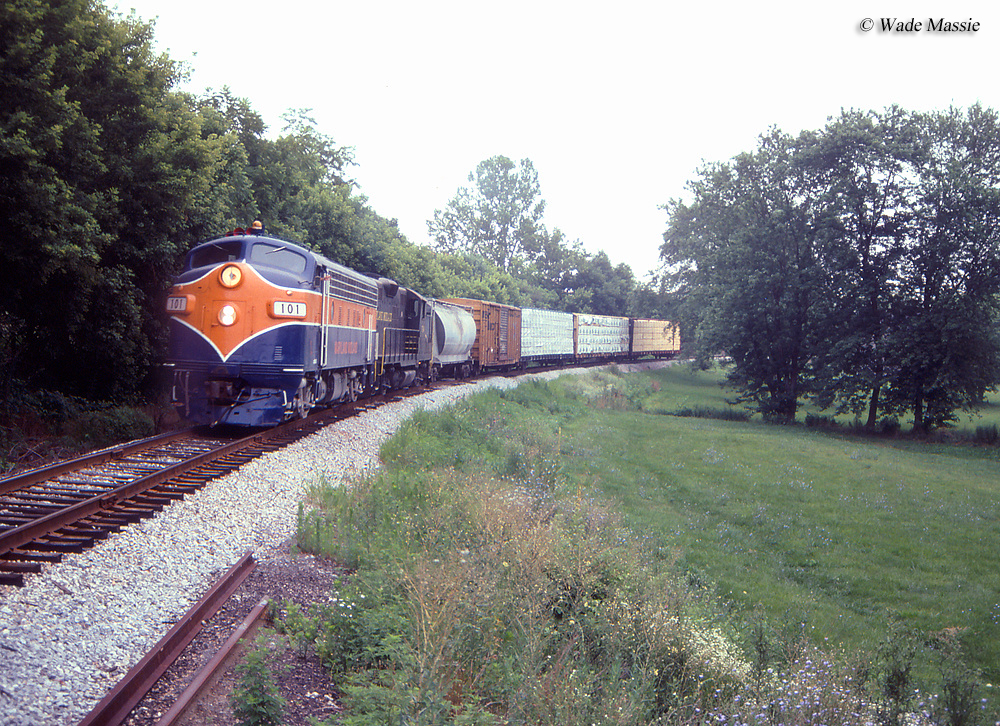 Please by aware that the book is your classic "coffee table" title.  Aside from the introduction there are no long chapters of text or other written material, only page after page of crisp photography with brief captions describing each scene.  If you enjoy books such as these then it is definitely a must for your collection.  In total, there are nearly 200 pages of wonderful photography, which do not fit any particular criteria or topic since the book is sans chapters or categories.  However, it roughly follows a chronological order; older scenes are generally featured early in the book with later photos (1990s and 2000s) presented later.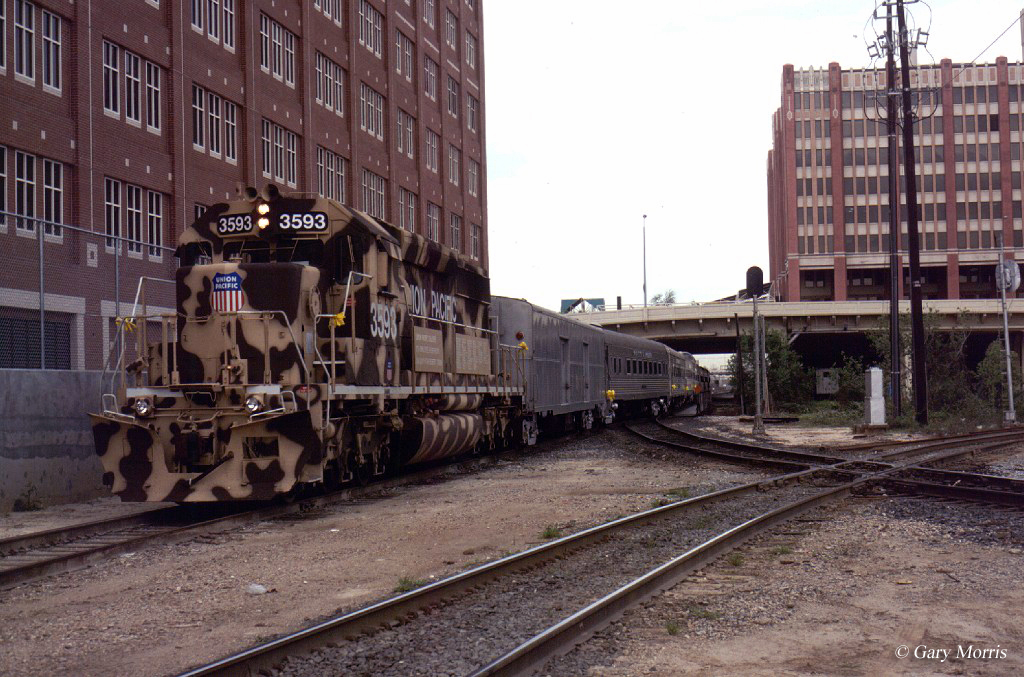 Overall, I found Rails Across North America a fascinating book with a fabulous collection of interesting liveries, operations, and classic railroads now fallen flags.  Two of the more notable scenes for me, personally, included CSX GP38, #9666, painted in the road's short-lived maintenance-of-way orange and Burlington Northern's freedom locomotive it released during the Operation Desert Storm campaign.  In the 1990s CSX painted a number of its aging Geeps and older General Electric units into a bright orange livery with black lettering.  As someone who grew up along a CSX line I had the pleasure of seeing this units in operation on a regular basis and was always fascinated by their simple but eye-catching paint, which earned them the nickname "Pumpkins."

---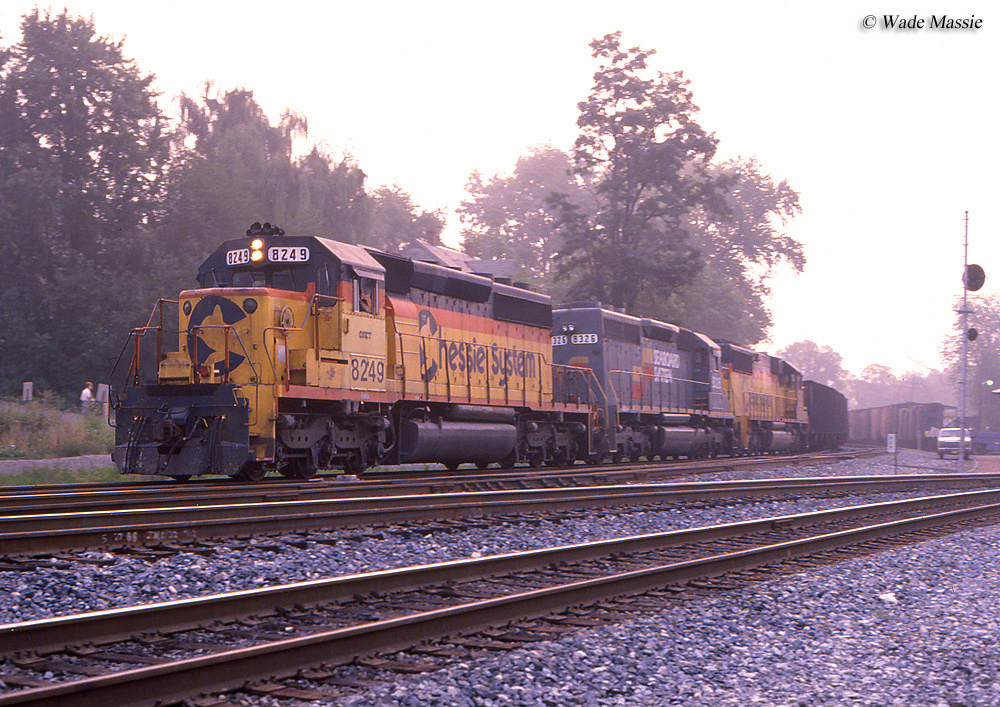 Normally, they would run short, or sometimes long-hood forward pulling a cut of ballast cars needed somewhere along the line.  Unfortunately, the railroad did away with this livery after only a few years and by the early 2000s most had been returned to CSX's standard scheme.  In addition to Union Pacific's camouflaged SD40-2 it released in 1991 (#3593) honoring employees in the first Iraq war mentioned above, you may not be aware that Burlington Northern did something similar.  It repainted SD60M #1991 into a custom red, white, and blue livery that resembled the Bicentennial schemes of the 1970s.  Adorned on the carbody was a bald eagle and BN logo with the words "Pulling For Freedom, Supporting Our Troops."  Again, whether you are a modeler or simply like coffee table titles you will surely enjoy Rails Across North America.