Railroad Signs & Logos For Sale
Classic railroad signs and logos have become popular collectibles to many.   If you are lucky, originals can be found from collectors or estate sales.  These large, enamel signs/logos are highly treasured and desirable.  Other popular items are drumheads from the rear of streamliners and well-known passenger trains and steel logos affixed to a locomotive's nose, or beneath the cab. 
Found here are more than 100 railroad signs and logos available for sale.  8 x 10 prints are offered for $15.00 (plus $5.00 shipping) while an 11 x 14 black gallery wall framed version (matted to 8 x 10) is $40.00 (plus $10.00 shipping).  If you would like a larger print, or a larger frame matted to 8 x 10, please contact me for a quote.  If a particular logo or sign is not presented here let me know what you would like; I should be able to design and produce any request.  Lastly, please use the form below to place an order or ask a question.  All logos/signs are listed in alphabetical order.
A   B   C   D   E   F   G   H   I   J   K   L   M   N   O   P   Q  R   S   T   U   V   W   X   Y   Z
A
Akron, Canton & Youngstown 1 (Print $15.00)
---
Akron, Canton & Youngstown 1 (Framed $40.00)
---
Akron, Canton & Youngstown 2 (Print $15.00)
---
Akron, Canton & Youngstown 2 (Framed $40.00)
---
Alaska Railroad (Print $15.00)
---
Alaska Railroad (Framed $40.00)
---
Algoma Central Railway (Print $15.00)
---
Algoma Central Railway (Framed $40.00)
---
Apalachicola Northern (Print $15.00)
---
Apalachicola Northern (Framed $40.00)
---
Atchison, Topeka & Santa Fe (Print $15.00)
---
Atchison, Topeka & Santa Fe (Framed $40.00)
---
Atlantic Coast Line 1 (Print $15.00)
---
Atlantic Coast Line 1 (Framed $40.00)
---
Atlantic Coast Line 2 (Print $15.00)
---
Atlantic Coast Line 2 (Framed $40.00)
---
B
Baltimore & Ohio (Print $15.00)
---
Baltimore & Ohio (Framed $40.00)
---
Bangor & Aroostook (Print $15.00)
---
Bangor & Aroostook (Framed $40.00)
Belt Railway Of Chicago (Print $15.00)
---
Belt Railway Of Chicago (Framed $40.00)
---
Bessemer & Lake Erie (Print $15.00)
---
Bessemer & Lake Erie (Framed $40.00)
---
Boston & Maine (Print $15.00)
---
Boston & Maine (Framed $40.00)
---
"Broadway Limited" (Print $15.00)
---
"Broadway Limited" (Framed $40.00)
---
Buffalo, Creek & Gauley (Print $15.00)
---
Buffalo, Creek & Gauley (Framed $40.00)
---
Buffalo, Rochester & Pittsburgh (Print $15.00)
---
Buffalo, Rochester & Pittsburgh (Framed $40.00)
---
Burlington Northern (Print $15.00)
---
Burlington Northern (Framed $40.00)
C
Canadian National (Print $15.00)
---
Canadian National (Framed $40.00)
---
Canadian Pacific (Print $15.00)
---
Canadian Pacific (Framed $40.00)
---
Central of Georgia 1 (Print $15.00)
---
Central of Georgia 1 (Framed $40.00)
---
Central of Georgia 2 (Print $15.00)
---
Central of Georgia 2 (Print $40.00)
---
Central Pacific (Print $15.00)
---
Central Pacific (Framed $40.00)
---
Central Vermont (Print $15.00)
---
Central Vermont (Framed $40.00)
---
Central Railroad Of New Jersey (Print $15.00)
---
Central Railroad Of New Jersey (Framed $40.00)
---
Chesapeake & Ohio (Print $15.00)
---
Chesapeake & Ohio (Framed $40.00)
---
Chessie System (Print $15.00)
---
Chessie System (Framed $40.00)
---
Chicago & Eastern Illinois (Print $15.00)
---
Chicago & Eastern Illinois (Framed $40.00)
---
Chicago & Illinois Midland (Print $15.00)
---
Chicago & Illinois Midland (Framed $40.00)
---
Chicago & North Western (Print $15.00)
---
Chicago & North Western (Framed $40.00)
---
Chicago, Aurora & Elgin (Print $15.00)
---
Chicago, Aurora & Elgin (Framed $40.00)
---
Chicago, Burlington & Quincy (Print $15.00)
---
Chicago, Burlington & Quincy (Framed $40.00)
---
Chicago, Rock Island & Pacific (Print $15.00)
---
Chicago, Rock Island & Pacific (Framed $40.00)
---
Chicago, South Shore & South Bend (Print $15.00)
---
Chicago, South Shore & South Bend (Framed $40.00)
---
Chicago Great Western 1 (Print $15.00)
---
Chicago Great Western 1 (Framed $40.00)
---
Chicago Great Western 2 (Print $15.00)
---
Chicago Great Western 2 (Frame $40.00)
---
"City Of New Orleans" (Print $15.00)
---
"City Of New Orleans" (Framed $40.00)
---
Clinchfield Railroad (Print $15.00)
---
Clinchfield Railroad (Framed $40.00)
---
Colorado & Southern (Print $15.00)
---
Colorado & Southern (Framed $40.00)
---
Columbus & Greenville (Print $15.00)
---
Columbus & Greenville (Framed $40.00)
---
Conrail (Print $15.00)
---
Conrail (Framed $40.00)
---
Cotton Belt (Print $15.00)
---
Cotton Belt (Framed $40.00)
D
Delaware & Hudson (Print $15.00)
---
Delaware & Hudson (Framed $40.00)
---
Delaware, Lackawanna & Western (Print $15.00)
---
Delaware, Lackawanna & Western (Framed $15.00)
---
Denver & Rio Grande Western (Print $15.00)
---
Denver & Rio Grande Western (Framed $40.00)
---
Detroit, Toledo & Ironton (Print $15.00)
---
Detroit, Toledo & Ironton (Framed $40.00)
---
Duluth, Missabe & Iron Range (Print $15.00)
---
Duluth, Missabe & Iron Range (Framed $40.00)
---
Duluth, Winnipeg & Pacific (Print $15.00)
---
Duluth, Winnipeg & Pacific (Framed $40.00)
E
Elgin, Joliet & Eastern (Print $15.00)
---
Elgin, Joliet & Eastern (Framed $40.00)
---
El Paso & Southwestern (Print $15.00)
---
El Paso & Southwestern (Framed $40.00)
---
"Empire Builder" (Print $15.00)
---
"Empire Builder" (Framed $40.00)
---
Erie Railroad (Print $15.00)
---
Erie Railroad (Framed $40.00)
---
Erie Lackawanna (Print $15.00)
---
Erie Lackawanna (Framed $40.00)
F
Family Lines System (Print $15.00)
---
Family Lines System (Framed $40.00)
---
Florida East Coast (Print $15.00)
---
Florida East Coast (Frame $40.00)
---
Frisco (Print $15.00)
---
Frisco (Framed $40.00)
G
Grand Trunk Western (Print $15.00)
---
Grand Trunk Western (Framed $40.00)
---
Great Northern (Print $15.00)
---
Great Northern (Framed $40.00)
---
Green Bay & Western (Print $15.00)
---
Green Bay & Western (Framed $40.00)
---
Gulf, Mobile & Ohio (Print $15.00)
---
Gulf, Mobile & Ohio (Framed $40.00)
H
I
Illinois Central (Print $15.00)
---
Illinois Central (Framed $40.00)
---
Illinois Terminal (Print $15.00)
---
Illinois Terminal (Framed $40.00)
---
Indiana Harbor Belt (Print $15.00)
---
Indiana Harbor Belt (Framed $40.00)
J
K
Kansas City Southern (Print $15.00)
---
Kansas City Southern (Framed $40.00)
L
Lehigh & Hudson River (Print $15.00)
---
Lehigh & Hudson River (Framed $40.00)
---
Lehigh & New England (Print $15.00)
---
Lehigh & New England (Framed $40.00)
---
Lehigh Valley (Print $15.00)
---
Lehigh Valley (Framed $40.00)
---
Long Island Railroad (Print $15.00)
---
Long Island Railroad (Framed $40.00)
---
Louisville & Nashville (Print $15.00)
---
Louisville & Nashville (Framed $40.00)
M
Maryland & Pennsylvania (Print $15.00)
---
Maryland & Pennsylvania (Framed $40.00)
---
Maine Central (Print $15.00)
---
Maine Central (Framed $40.00)
---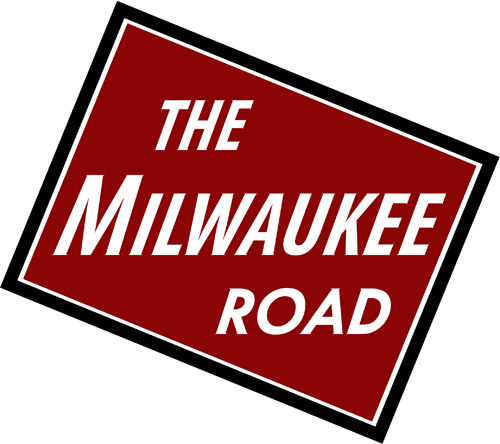 Milwaukee Road (Print $15.00)
---
Milwaukee Road (Framed $40.00)
---
Minneapolis & St. Louis (Print $15.00)
---
Minneapolis & St. Louis (Framed $40.00)
---
Minneapolis, Northfield & Southern (Print $15.00)
---
Minneapolis, Northfield & Southern (Framed $40.00)
---
Missouri-Kansas-Texas (Print $15.00)
---
Missouri-Kansas-Texas (Framed $40.00)
---
Missouri Pacific 1 (Print $15.00)
---
Missouri Pacific 1 (Framed $40.00)
---
Missouri Pacific 2 (Print $15.00)
---
Missouri Pacific 2 (Framed $40.00)
---
Monon Railroad (Print $15.00)
---
Monon Railroad (Framed $40.00)
---
Monongahela Railway (Print $15.00)
---
Monongahela Railway (Framed $40.00)
N
Nashville, Chattanooga & St. Louis (Print $15.00)
---
Nashville, Chattanooga & St. Louis (Framed $40.00)
---
New Haven Railroad (Print $15.00)
---
New Haven Railroad (Framed $40.00)
---
New York, Ontario & Western (Print $15.00)
---
New York, Ontario & Western (Framed $40.00)
---
New York Central (Print $15.00)
---
New York Central (Framed $40.00)
---
Nickel Plate Road (Print $15.00)
---
Nickel Plate Road (Framed $40.00)
---
Norfolk & Western 1 (Print $15.00)
---
Norfolk & Western 1 (Framed $40.00)
---
Norfolk & Western 2 (Print $15.00)
---
Norfolk & Western 2 (Framed $40.00)
---
Original Norfolk Southern (Print $15.00)
---
Original Norfolk Southern (Framed $40.00)
---
Northern Pacific (Print $15.00)
---
Northern Pacific (Framed $40.00)
O
Ohio Central (Print $15.00)
---
Ohio Central (Framed $40.00)
P
Pacific Electric (Print $15.00)
---
Pacific Electric (Framed $40.00)
---
Pennsylvania 1 (Print $15.00)
---
Pennsylvania 1 (Framed $40.00)
---
Pennsylvania 2 (Print $15.00)
---
Pennsylvania 2 (Framed $40.00)
---
Pennsylvania-Reading Seashore Lines (Print $15.00)
---
Pennsylvania-Reading Seashore Lines (Framed $40.00)
---
Penn Central 1 (Print $15.00)
---
Penn Central 1 (Framed $40.00)
---
Penn Central 2 (Print $15.00)
---
Penn Central 2 (Framed $40.00)
---
Pere Marquette (Print $15.00)
---
Pere Marquette (Framed $40.00)
---
Pickens Railroad (Print $15.00)
---
Pickens Railroad (Framed $40.00)
---
Pittsburgh & Lake Erie (Print $15.00)
---
Pittsburgh & Lake Erie (Framed $40.00)
---
Pittsburgh & West Virginia (Print $15.00)
---
Pittsburgh & West Virginia (Framed $40.00)
Q
R
Railway Express Agency 1 (Print $15.00)
---
Railway Express Agency 1 (Framed $40.00)
---
Railway Express Agency 2 (Print $15.00)
---
Railway Express Agency 2 (Framed $40.00)
---
REA Express (Print $15.00)
---
REA Express (Framed $40.00)
---
Reading Railroad (Print $15.00)
---
Reading Railroad (Framed $40.00)
---
Reading/"Bee Line Service" (Print $15.00)
---
Reading/"Bee Line Service" (Framed $40.00)
---
Richmond, Fredericksburg & Potomac (Print $15.00)
---
Richmond, Fredericksburg & Potomac (Framed $40.00)
---
Rutland Railroad (Print $15.00)
---
Rutland Railroad (Framed $40.00)
S
Seaboard Air Line (Print $15.00)
---
Seaboard Air Line (Framed $40.00)
---
Seaboard Coast Line (Print $15.00)
---
Seaboard Coast Line (Framed $40.00)
---
Soo Line (Print $15.00)
---
Soo Line (Framed $40.00)
---
South Carolina Central (Print $15.00)
---
South Carolina Central (Framed $40.00)
---
Southern Pacific (Print $15.00)
---
Southern Pacific (Framed $40.00)
---
Southern Railway (Print $15.00)
---
Southern Railway (Framed $40.00)
---
Spokane, Portland & Seattle (Print $15.00)
---
Spokane, Portland & Seattle (Framed $40.00)
---
Spokane International (Print $15.00)
---
Spokane International (Framed $40.00)
---
"Super Chief" (Print $15.00)
"Super Chief" (Framed $40.00)
T
Tennessee Central (Print $15.00)
---
Tennessee Central (Framed $40.00)
---
"Texas Eagle" (Print $15.00)
---
"Texas Eagle" (Framed $40.00)
---
Toledo, Peoria & Western (Print $15.00)
---
Toledo, Peoria & Western (Framed $40.00)
---
"20th Century Limited" (Print $15.00)
---
"20th Century Limited" (Framed $40.00)
U
Union Pacific (Print $15.00)
---
Union Pacific (Framed $40.00)
V
Virginian Railway 1 (Print $15.00)
---
Virginian Railway 1 (Framed $40.00)
---
Virginian Railway 2 (Print $15.00)
---
Virginian Railway 2 (Framed $40.00)
W
Wabash (Print $15.00)
---
Wabash (Framed $40.00)
---
West Point Route (Print $15.00)
---
West Point Route (Framed $40.00)
---
Western Maryland 1 (Print $15.00)
---
Western Maryland 1 (Framed $40.00)
---
Western Maryland 2 (Print $15.00)
---
Western Maryland 2 (Framed $40.00)
---
Western Pacific (Print $15.00)
---
Western Pacific (Framed $40.00)
---
Wisconsin Central (Print $15.00)
---
Wisconsin Central (Framed $40.00)
X
Y
Z