Vintage & Modern Diesel Locomotives, By Stan Trzoniec
Header Photo: Drew Jacksich
Vintage & Modern Diesel Locomotives, by Stan Trzoniec, is a coffee table book featuring models from the best recognized manufacturers that entered the market just prior to and following World War II.  All five major builders are featured including Electro-Motive, General Electric, Fairbanks-Morse, Baldwin Locomotive Works, and the American Locomotive Company.  The book is not an authoritative title on the subject but nevertheless offers some very nice photographs of such models as Baldwin's DT-6-6-2000 transfer switcher and FM's "Erie-Builts," a six-axle cab model designed for passenger service.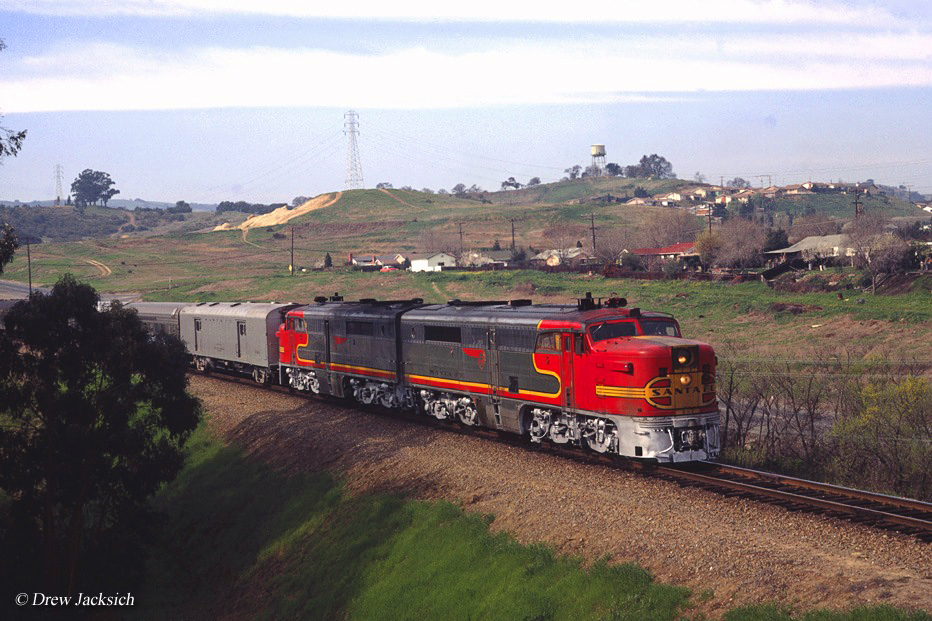 Over the years there have been several popular titles published on the subject of diesel locomotives such as Mike Schafer's Vintage Diesel Locomotives, The American Diesel Locomotive by Brian Solomon, and Locomotives: The Modern Diesel and Electric Reference by Greg McDonnell.  In Vintage & Modern Diesel Locomotives you will see a collection of photographs ranging from the old to present-day models.  For those who may not know the author, Stanley Trzoniec has been writing about the railroad industry for more than 40 years.  During that time he has had more than 2,800 articles published in various magazines and has written 10 different books.
With this book he received assistance from several noted historians and organizations including Brian Solomon, Ed Kaspriske, Tom Hoffmann at the Kalmbach Publishing Company, and the Railroad Museum Of Pennsylvania.  In addition, the foreward was written by Kevin P. Keefe, former editor of the popular Trains Magazine.  In the book's introduction Mr. Trzoniec discusses his affinity towards the shiny, colorful, and sleek diesels which became increasingly more common in the post-World War II era.  The rest of the piece briefly touches on the factors which led to diesels replacing steam power thanks to their reduced maintenance and operating costs.
The opening chapter highlights the industry's pioneering manufacturer, Electro-Motive.  As has been discussed thoroughly on this website, in books, magazines, and a multitude of other publications General Motors' locomotive builder nearly single-handedly silenced the century-long reign of steam when it introduced the FT freight model in 1939.  While diesel technology had been in development since the 1920s, it was largely used only in switcher or other light duty assignments.  The FT, however, changed all of that, intended for heavy main line service.  EMD's original A-B-B-A demonstrator set, #103, took the industry by storm and skillfully proved itself superior (at least in terms of maintenance and mechanics) over its predecessor.
Along with the FT you will see other EMD models, such as its popular road-switchers like the SD40-2 and GP7, as well as newer variants.  Moving into chapter two the book highlights General Electric.  GE had a longstanding involvement with both diesel and electric locomotive development dating to the World War I era.  However, it did not begin producing its very own models until the 1959 introduction of its U25B road-switcher.  The U-boats, as they were known, were not an overly reliable locomotive in comparison to Electro-Motive.  However, they were much cheaper and relatively easy to maintain, which made them an attractive alternative.  By the 1970s and 1980s GE finally turned a corner and began selling thousands of its own locomotives, displacing EMD as the industry's top seller.
Today, arguments continue over which manufacturer produces a better locomotive although it is clear that GE has dominated the marketplace since the 1990s.  It is interesting to note, however, that while GE's early U-boats and "Dash 7" variants have largely since been retired (some relegated to museums), Electro-Motive products built from the time of World War II through the 1970s continue to be utilized in regular freight service today!  It is a true testament to the company's visionary engineers of the 1930s and the incredibly reliable model 567 prime mover they produced.  Most of Mr. Trzoniec's book features the products of EMD and GE while the final three chapters briefly highlight the other three builders; American Locomotive, Baldwin, and Fairbanks-Morse.
---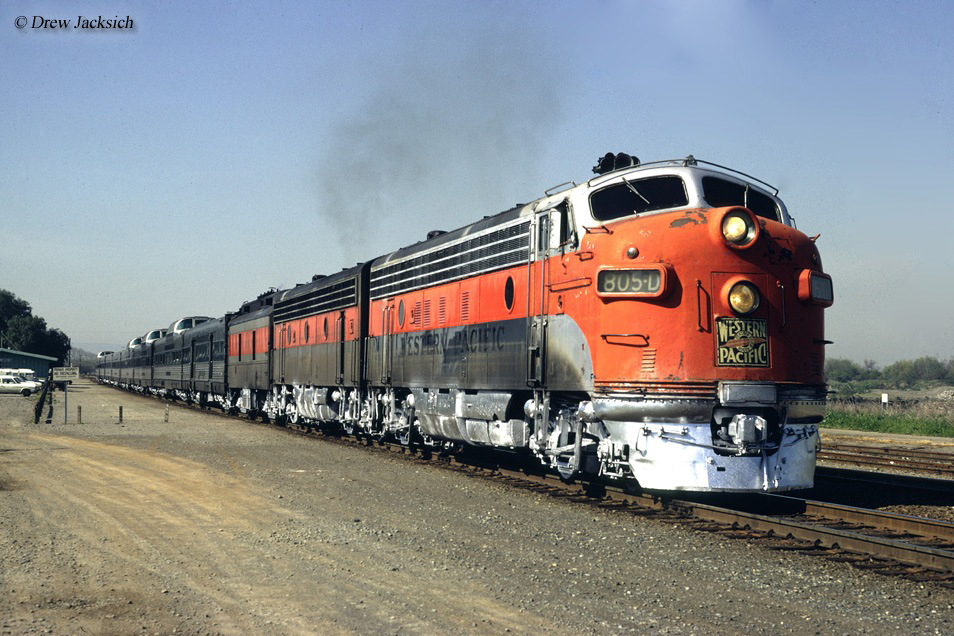 Sadly, this trio left the market before 1970 due to reliability issues although they did produce some of the best remembered models such as Alco's PA for passenger service, Baldwin's fascinating "Centipede" (DR-12-8-3000), and Fairbanks-Morse's powerful H24-66 "Train Master" (a locomotive simply too far ahead of its time).  Both Baldwin and Alco constructed some of the finest steam locomotives ever put into service but simply could not make a successful transition to manufacturing diesel-electrics.  Fairbanks-Morse attempted to market its marine, opposed-piston prime mover for railroad application but the engine was neither well-suited nor liked in such service.  If you are interested in the subject of diesel locomotives and looking for another such book for your collection, Vintage & Modern Diesel Locomotives, is a fine choice.