Virginia Railroad Jobs

Last revised: May 31, 2023
Since railroads began hauling coal from the Appalachian Mountains of Kentucky, West Virginia, western Virginia, and eastern Ohio more than 100 years ago, the Old Dominion State has been an important outlet for this freight with its major port cities of Norfolk/Hampton/Newport News.

If you are interested in Virginia railroad jobs you will most likely take a position with a Class I system (either CSX Transportation or Norfolk Southern) as they operate nearly 90% of the state's trackage today.
Aside from the large railroads Virginia is home to just a handful of Class III, short lines. Today, coal still derives Virginia's largest amount of originated freight tonnage (nearly 65%) while a handful of other traffic makes up the rest.
The information provided here is to aid job searches in highlighting those railroads which currently operate within the state.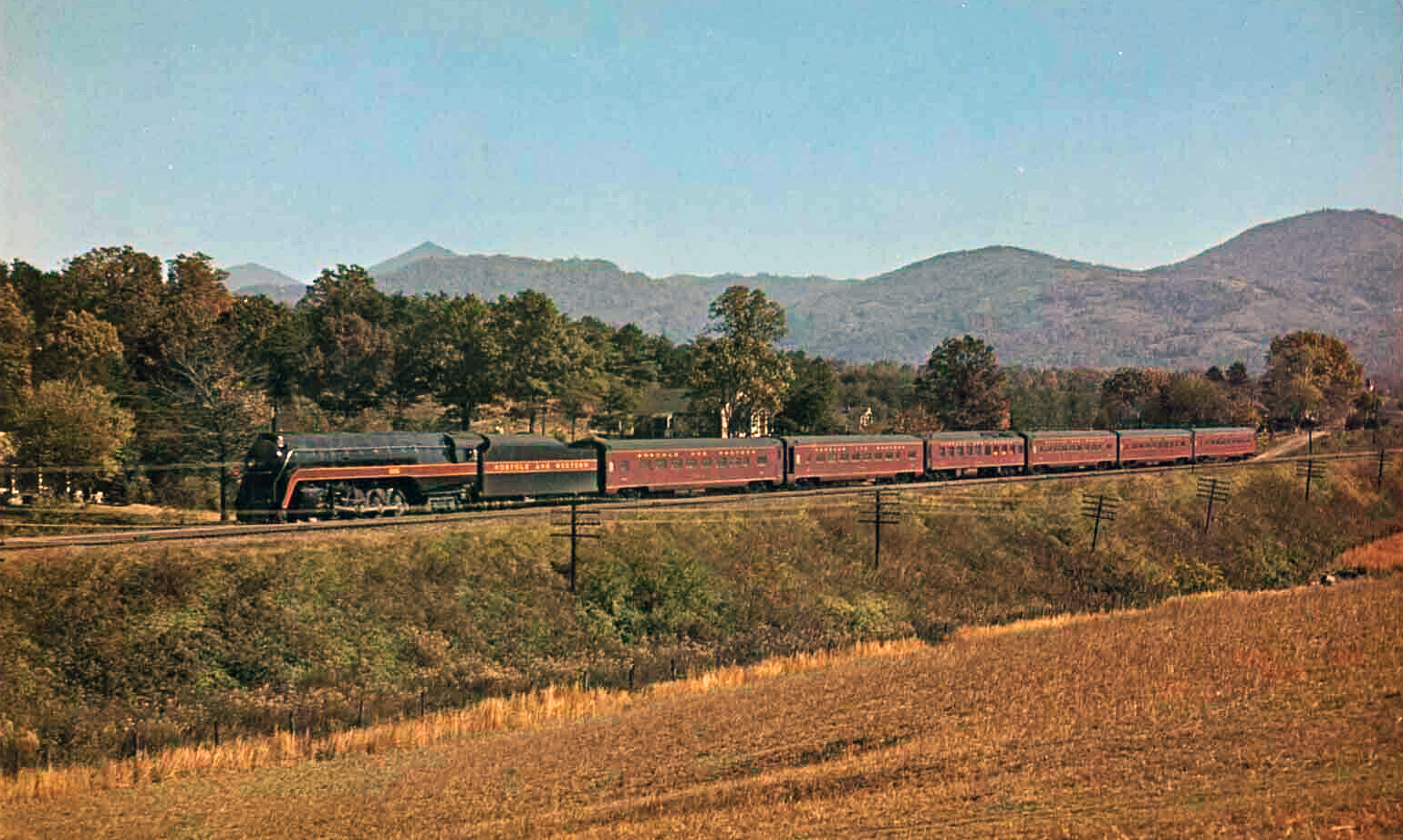 In this company photo, Norfolk & Western 4-8-4 #606 (J) climbs the grade near Montvale, Virginia with the westbound "Powhatan Arrow" in November, 1949.
Working for a Class I railroad means that there are several different fields you can enter from various in-the-field management and office positions to the more "blue-collar" jobs which include about any trade you are interested in (i.e., mechanics, welders, track maintainers, train operators, etc.).
If you are interested in the more well known and heralded field of transportation (which means being a conductor or engineer) please understand that the job can be overwhelming at times as one is required to be ready to go nearly all of the time.
Working such long hours and sometimes sleeping in hotels means you must also cope with being away from home and family regularly.
As such, the job isn't for everyone. However, the pay Class Is provide is nothing short of excellent and they also offer wonderful retirement and benefits.
In any event, if you are attending college and want, or need, an summer internship in the business field check out the career pages of the Class Is, many offer these programs.
Finally, I cannot fully guarantee the accuracy of the information listed below although it is updated to the best of my knowledge.

Class I Railroads/Amtrak
Short Lines

Bay Coast Railroad (Defunct): This short line, once known as the Eastern Shore Railroad, operates between Pocomoke City, Maryland, and Norfolk, Virginia on about 96 miles of track (formerly owned by the Eastern Shore Railroad).
The railroad operated carfloat operations across the Chesapeake Bay.   Operations ceased in 2018.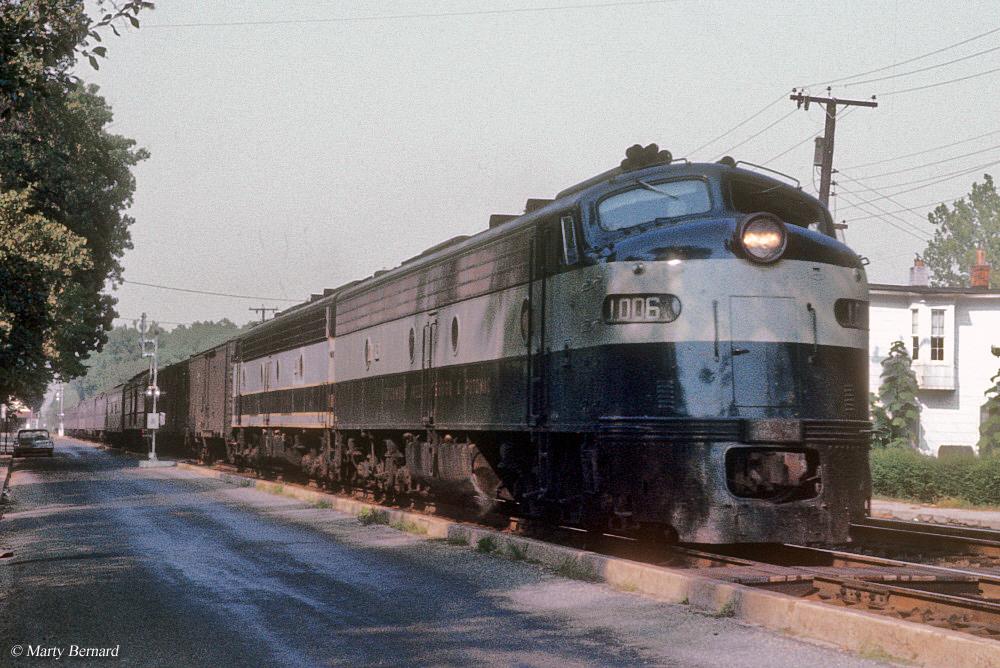 Buckingham Branch Railroad: The Buckingham Branch Railroad dates back to 1989 and is a large short line operating over 200 miles once owned by the Chesapeake & Ohio Railway.
It currently connects Richmond with Clifton Forge and owns two unconnected sections of line east and south of Richmond. The railroad maintains its own website and may be contacted there. 

Chesapeake & Albemarle Railroad: The C&A is a Genesee & Wyoming short line operating the original Norfolk Southern's main line between Edenton, North Carolina and Chesapeake, Virginia. Overall the railroad owns over 60 miles of track. Visit G&W's website for career information. 

Commonwealth Railway: This 19-mile short line, operating a former segment of the historic Norfolk, Franklin & Danville is owned by Genesee & Wyoming and connects Norfolk with Suffolk. It began operations in 1996. 

Durbin & Greenbrier Valley Railroad (Operates the Shenandoah Valley Railroad): The Shenandoah Valley Railroad began operations in 1993 on original Baltimore & Ohio trackage between Pleasant Valley (near Harrisonburg) and Staunton (it was purchased from Norfolk Southern).  For more information please click here. 

Norfolk & Portsmouth Belt Line Railroad: This terminal railroad dates back to 1898 and is jointly owned by NS and CSX. It currently serves the port needs of Norfolk, Portsmouth, and Chesapeake. 

North Carolina & Virginia Railroad: The NC&V is another G&W short line operating 135 miles of track mostly in northeastern North Carolina but also reaching Boykins, Virginia. 

---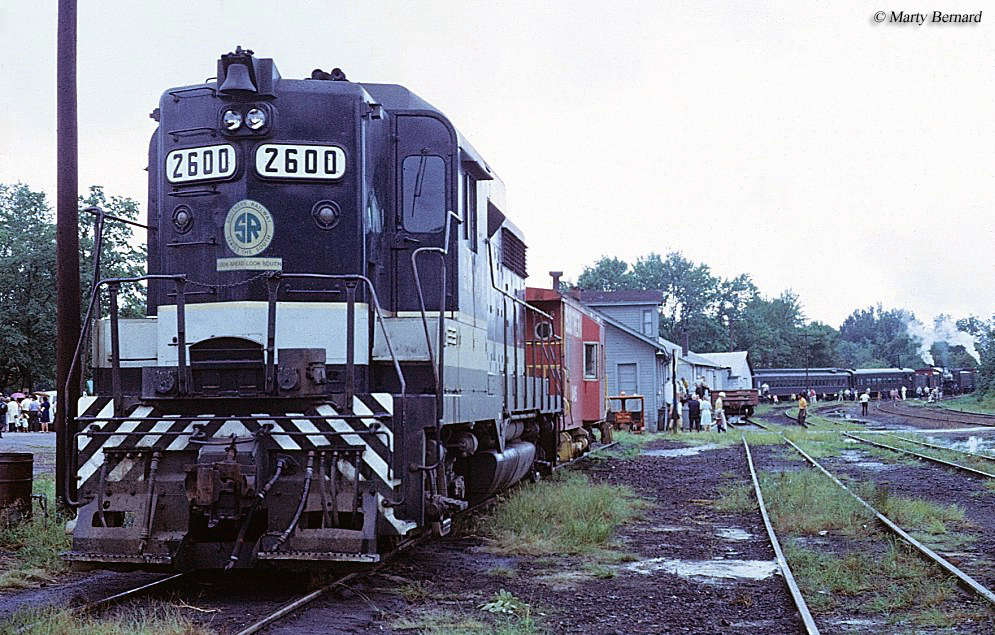 Virginia Southern Railroad: This 75-mile short line is a subsidiary of the North Carolina & Virginia operating between Oxford, North Carolina and Burkeville, Virginia. Please contact Genesee & Wyoming regarding all employment inquiries. 

Winchester & Western Railroad: The W&W dates back to the early 20th century and today it operates between Gore, Virginia (near Winchester) and Hagerstown, Maryland. To contact the railroad; P. O. Box 264, Winchester, Virginia 22604.