The American Railroads: A Long And Storied History

The earliest American railroads in this country date back to the New Jersey Railroad Company of 1815 chartered by Colonel John Stevens. This line was ultimately never constructed and while small gravity and mule-powered roads popped up here and there in the eastern United States it was the coming of the steam locomotive that truly allowed railroads to prosper. In August of 1829 Horatio Allen tested an English-built steamer named the Stourbridge Lion in Pennsylvania and the rest as they say, is history. By the time of the Civil War there were more than 60,000 miles of railroad in the country and this ballooned to more than 190,000 by the turn of the 20th century. There was a time in this country when railroads crisscrossed the nation, one could find a pair of railroad tracks only a very short distance from their home, and almost every town, large and small, boasted a train station of some type. 
During the height of the industry, commonly referred to as the "Golden Age" from the late 19th century through the 1920s there were more than 254,000 miles of railroad in service. Sadly, as the 20th century progressed rail began to lose its luster and in the waning days between the 1950s and 1970s enormous amounts of our rail heritage was either abandoned or ripped up, most notably structures and landmarks such as Pennsylvania Railroad's iconic Pennsylvania Station in New York City, the Central Railroad of New Jersey's magnificent Newark Bay Bridge, the Milwaukee Road's entire Pacific Coast Extension (which, itself, contained several noted engineering feats), a number of Chicago's great passenger terminals, and the list goes on and on. 

For some railroads the scrapping of its property in an attempt to meet mounting debts as profits were falling (such as the loss of Penn Station). For others, it was a way to streamline operations with massive mergers like the Penn Central and Burlington Northern (this only gained steam after the 1980 deregulation that sped up the merger process). The industry's low point was certainly during the 1970s with the collapse of Penn Central that forced the federal government to reorganize many of the systems in the northeast to create the Consolidated Rail Corporation, or Conrail, in 1976. Interestingly, PC after exiting the railroad business was eventually renamed as American Premier Underwriters, Inc. (today, it is owned by the American Financial Group that specializes in commercial insurance for a wide range of businesses). 

Since that time the public has taken a greater interest in preserving our remaining rail history, including important railroad lines (either still standing and/or in place today) and stations/depots. Even the railroads themselves have begun to restore service over some lines that were once abandoned realizing that the period of the 1970s and 1980s went too far in removing trackage. For myself, I have always held a personal interest in trains as long as I can remember from everything to the miniature models to the real thing. Over that time I have begun to use the Internet more extensively as a resource tool to find answers on railroad-related questions. While there are numerous excellent websites out there for one to locate these answers I was finding it a bit frustrating that there was no one website which did this. 

After some time I began to think, why not just create such a website myself? And that, in a nutshell, is the basis behind American-Rails.com, a website dedicated not only to bringing awareness about our country's railroad history, both past and present, but also as a resource tool describing and educating about the country's railroads in general. Similarly, it is my hope that American-Rails.com can be a beneficial guide for both those "railfans" out there like myself who may want to know the detailed particulars on a subject (for instance, say, the true history of the downfall and collapse of the fabled Milwaukee Road) as well as someone with a passing interest looking for an answer to a common railroading question. 

I will state up front that I in no way claim to be a bonefide expert on the industry (I simply enjoy studying the fascinating history of trains and try to keep up with the latest) and while the information presented here at American-Rails.com is as accurate as I can possibly make it I am aware that there is the likelihood for a minor error here or there so please feel very free to send me an e-mail if you see a correction which needs to be made (and my sincere thanks in advance). This is perfectly fine with me because I am very interested in always learning more about railroading myself as well as helping others with questions they might have. 

Since I first began writing the website back in 2007 it has grown well beyond the initial intended scope. Today, you can find information on everything from streamliners, fallen flags, and notable engineering landmarks to surviving depots/stations, interurbans and trolleys, and logging railroads. In total, there are currently more than 1,000 pages of information available on all of those subjects and many others (if you are looking for a particular topic just use the Google search tool presented at the top of each page). It has been an incredible amount of work putting together the site, not just researching the topics but also the background technical tasks. However, the enjoyment of the subject and the many thanks I receive from readers makes it all worth it. As time allows plans call for writing about many other topics so please stay tuned! (If you may like to know when new pages are added, subscribe to the site's RSS feed or join our Facebook and/or Twitter pages.) 
There are also sections within this site that go beyond the history of the industry such as areas covering tourist railroads, museums (broken down by state), and dates where you can find Thomas the tank engine running as well as Polar Express trains during the holiday season. Additionally, there is a large section covering jobs within the industry. This includes individual positions like engineers and conductors as well as a breakdown by state of railroads which operate there to locate contact information and find possible openings. You can also find more information about schools and classes to gain certificates in the above mentioned fields as well as others. 

Overall, it should be strongly mentioned that the jobs section of this site does not provide the information on how to obtain employment within the industry only the background on some of the best known fields, what you can expect working in the industry, and as aforementioned the contact information for those companies. With all of the above said, I really appreciate your time and interest in visiting the site and without bugging you further feel free to explore around the site using either the navigation buttons located along the left side of the page or the links here at the bottom of the homepage. Have fun and I hope you enjoy the site!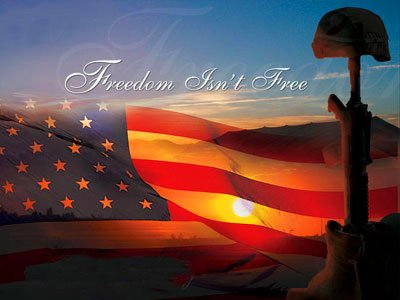 While everything you do is beyond any amount of thanks that could ever be spoken please know that it is deeply and very much appreciated. Truly, mere words just cannot express our thanks... God Bless you, please stay safe, and Godspeed in returning home.