Tourist Railroads, Riding The Rails

Another area similar to museums is tourist railroads. Perhaps the one key advantage they have over museums (at least those without operating equipment) is they actually come to life with functioning railroad equipment! Even better, these non-freight hauling railroads (most of them anyway) are meant to give you, the visitor, the enjoyment of what it's like to experience a trip aboard a train. Sometimes, as in the case of the Strasburg Railroad, the journey is also meant to take you back in time to see what riding a train was like years ago pulled by authentic steam locomotives while other times diesel locomotives do the job (some historic themselves). One thing almost all excursion operations have in common is the breathtaking scenery afforded along their respective routes.
One of the first tourist lines to open for business in the U.S. is the now-famous Strasburg Railroad, located in Lancaster, Pennsylvania, also home to the state's largest population of Amish. The Strasburg dates back to early 1959 as an excursion when a group of railfans purchased the defunct shortline (which had quit hauling freight in 1957) and began operating excursions over the route. Today, the railroad is an all-steam operation with authenticity a key theme (the railroad displays equipment as it would have appeared in the early 20th century).  For more information about individual tourist railroad operations please visit the links below.
While most excursions do not haul freight they do earn revenue from their services of hauling passenger, many as 501(c)(3) not-for-profit corporations. Albeit, this does not necessarily mean they are profitable, actually quite the contrary. As with most railroad museums, tourist railroads are almost always in a pinch for cash, whether it be to restore historic equipment, upgrade/maintain its track, or just simply pay the bills. Every little bit helps so if you have one you enjoy riding or simply want to help them out they could very much use your donation, whether it might be of the monetary variety or just by volunteering.
Most excursion operations in our country have come about merely because a group of railfans wanted to preserve a piece of railroad history, and in most cases to prevent a stretch of railroad from being pulled up and abandoned. While not all lines have been successful in both staying in business and preventing a railroad from being abandoned many have, thanks to the dedicated, hard work of volunteers who have spent many countless hours keeping the railroad running. On a similar note it should be pointed out that many excursion train operations date back to around the time that railroad museums became popular, the 1950s and 1960s (today, some museums even operate their own train rides).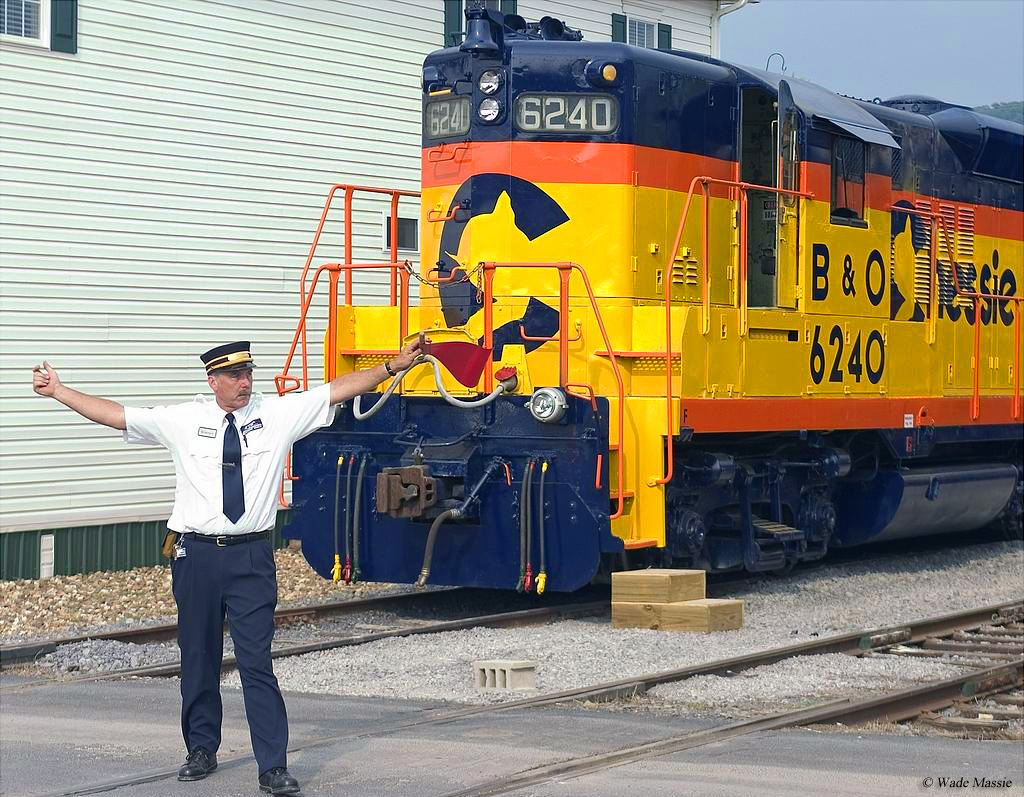 Some of the earliest excursions actually developed from railroads that hosted special excursions such as the Reading Rambles of the 1960s, and the B&O regularly offered similar outings to the public usually hosted by local historical societies. These, of course, are just a few examples of lines that hosted such rides. It was also during the late 1950s and early 1960s that operations like the Cass Scenic Railroad and Strasburg Railroad opened to the public. Whatever your interests might be there is a whole host of tourist lines operating around the country to find what you're after. And, hopefully, the railroads I have highlighted below will also help you in making your choice. The railroads themselves are broken down by the geographic area of the country in which they are located (i.e. north, south, east, or west).
In any event, whatever excursion you decide to ride, just remember to have fun, take in the scenery, and enjoy the trip as few other things are as entertaining and relaxing as a train ride! Steam locomotives are especially a sight to behold in operation so if you have never seen one for yourself please try if the opportunity presents itself, as they are something to see!   While it may not seem like it, you might be surprised to learn that for an industry run mostly by volunteers, tourist lines offer a variety of different styles and services. For instance, if you're interested in steam railroads and authenticity then a trip to Strasburg is definitely in order. However, if you are just after a comfortable train ride with a meal and plenty of good scenery then you might want to take a train like the My Old Kentucky Dinner Train, run by the RJ Corman Railroad, which features climate-controlled cars and a full-course meal.
Related Reading You May Enjoy


Home

› Tourist Train Information