The route used by the WMSR today was once part of the Western Maryland Railway's original main line connecting Cumberland with Connellsville, Pennsylvania where the company had friendly connections with other railroads like the Pittsburgh & West Virginia Railway. The two were part of what was known as the "Alphabet Route", a wide consortium of railroads between the Northeast and Midwest that worked together to move expedited freight between the two points and included the Nickel Plate Road, Wheeling & Lake Erie, Reading, Central Railroad of New Jersey, Lehigh & Hudson River, and the New Haven. One of the notable features of the WMSR's operations is that it still operates the Western Maryland's famed Helmstetter's Curve, which is located just to the west of Cumberland. This photogenic location features a long, sweeping curve as it bends around a local farm whose barn is the centerpiece (a new structure recently replaced an older one).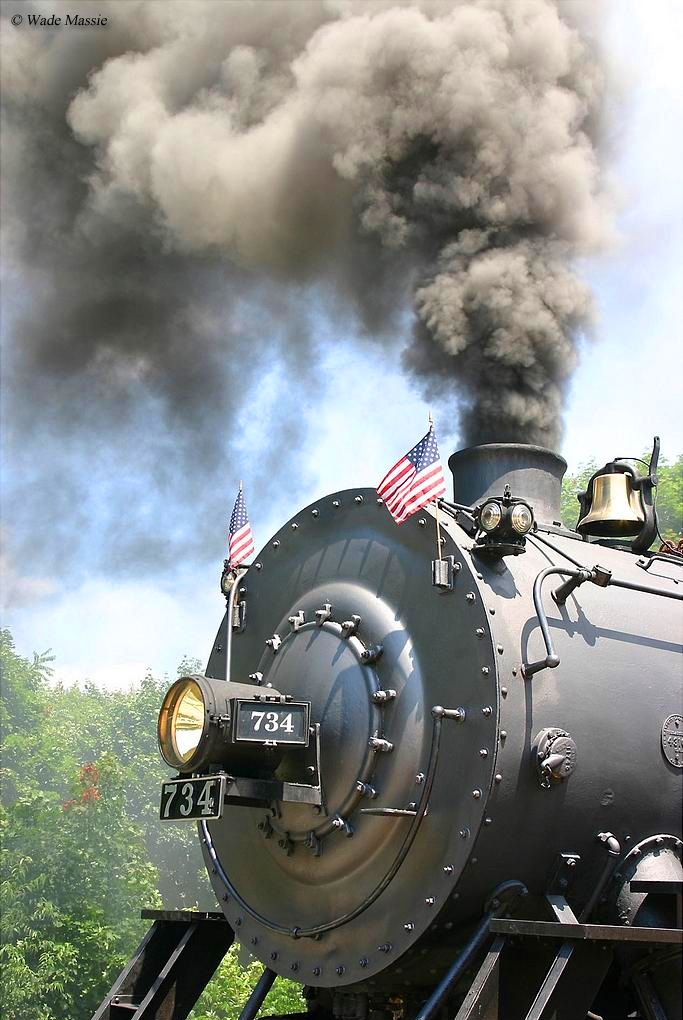 Prior to 1991 the Western Maryland Scenic Railroad had no steam locomotive to haul passengers to Frostburg. That year they acquired a former Lake Superior and Ishpeming 2-8-0 Consolidation Type steam locomotive from the Illinois Railway Museum. A year later the railroad had the steamer in service and while they repainted it into Western Maryland colors retained the locomotive's original number, 734. Aside from the 734, below is a complete diesel roster of the Western Maryland Scenic Railroad:
· Norfolk & Western Railway #41 – American Locomotive Company (Alco) T-6
· Western Maryland #501 – EMD GP30
· Western Maryland #502 – EMD GP30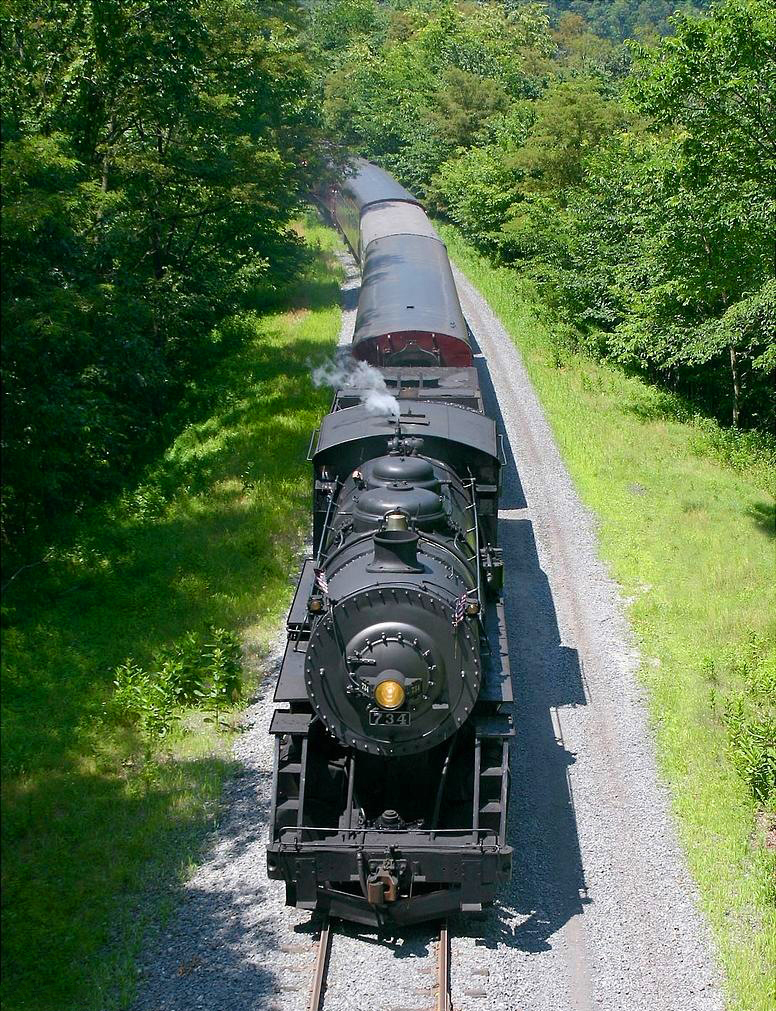 Today, when boarding the WMSR you will do so from the Western Maryland's former Cumberland Station, a beautiful three-story structure that has been restored and even still retains its original passenger overhangs. The railroad's standard excursion takes you on a 4 ½ hour journey from Cumberland to the Frostburg Depot (where the locomotive's are turned on the WM's original turntable located in the town) and back again with a 1 ½ hour layover in Frostburg.  Aside from the Western Maryland Scenic Railroad's standard excursion they also operate specials like Murder Mystery Trains (which includes a full onboard meal) and holiday runs (the Polar Express and Santa Express).
Other neat features include cab rides, caboose rentals, and even the Allegheny Highlands Trail for hiking and biking is located along the line (which for a small fee you can take your bike aboard the train). All in all, the Western Maryland Scenic operates through some of the most beautiful parts of the Appalachian Mountain Range and if you're ever in the western Maryland region or Cumberland in particular I would strongly suggest stopping by to see the railroad. Lastly, if you have the time please consider volunteering to help them with not only restoration work but also maintaining their railroad. I am sure they would very much appreciate the help!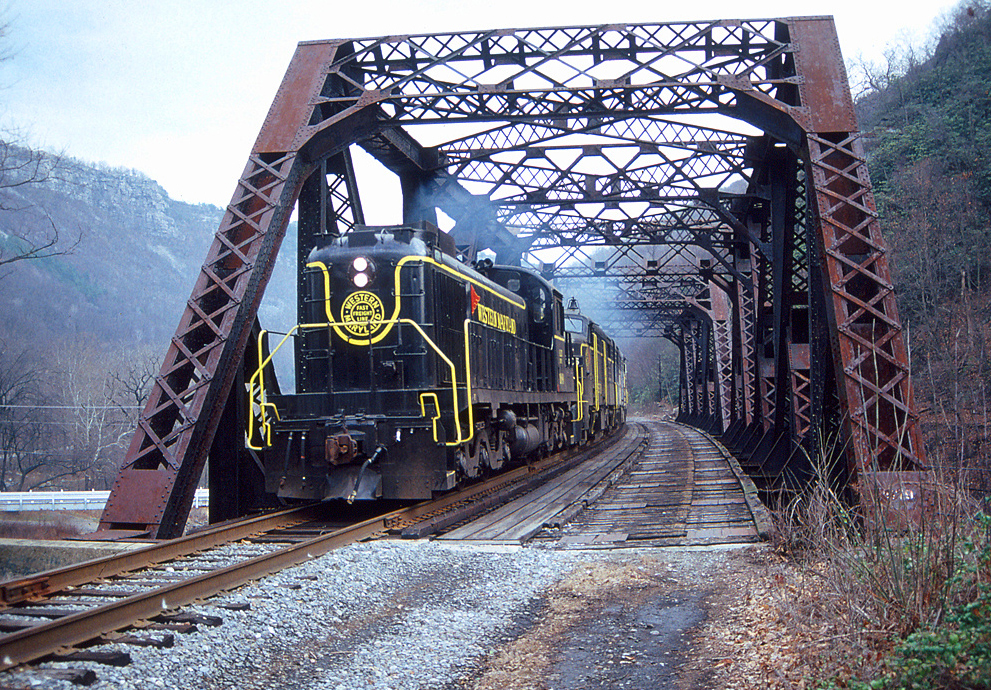 To learn more about the Western Maryland Scenic Railroad please click here to visit their website. There you will find everything you need to know about planning a trip to the railroad as they offer complete information regarding everything available, excursion schedules, special event dates, nearby dining and lodging, and much more.   Also, for more information about excursion trains like the Western Maryland Scenic Railroad you might want to consider the book Tourist Trains Guidebook, which is put together by the editors of Kalmbach Publishing's Trains magazine. 

Home

›

Tourist Train Information

› Western Maryland Scenic Railroad