However, North Carolina and California are not the only two states that have a well-developed network already in place. Other states including Washington, Florida, Virginia, Texas, New Jersey, Pennsylvania, Maryland, Massachusetts, New York, New Mexico and others all have commuter rail networks either in place or planned for the future. Amtrak also runs trains in conjunction with certain states like Washington's Sounder service and North Carolina's Piedmont. When the carrier began it used private equipment donated by the participating railroads (although, it should be noted, that not all of the major Class Is, at that time, wanted to let go of their trains) and while it was originally setup to become financially self-supporting this was completely an illusion (passenger railroading, is, again, almost never profitable and requires some sort of subsidy to operate). 

Passenger Trains And Other Services
Trainsets And Services
Defunct Trains
In its first year the company earned $163 million with expenses of $310 million. By 1980 things were not much better as the carrier saw $454 million in revenues and $1.08 billion in expenses. Regardless of all of the problems during its early years and the claims by critics that it is a waste of taxpayer money and should be eliminated, travel by train is not only a very needed transportation artery but also continues to receive public support year after year. And, even though a statute expired in 2002 ensuring annual funding, public support has continued and Congress overwhelmingly continues to provide funding for the carrier. 

Light rail (or LRT) is also making a splash in cities across the country. Compared to "heavy rail" operations these services are much cheaper and are very efficient by helping to reduce significant wear on city streets and highways (along with reducing traffic and emissions as well). Some cities are even using LRT in a nostalgic sense by bringing back the classic trolley, which has been a huge hit (such as in New Orleans). LRT services can now be found in dozens of cities which include Charlotte, NC; Denver, CO; aforementioned New Orleans; Seattle, Washingon; Minneapolis, Minneapolis; Norfolk, Virginia and others. A few cities with future plans to add LRT include Kansas City, Kansas and Austin, Texas. Today ridership numbers for Amtrak have broken 31 million in fiscal year 2012, an increase of more than 10 million riders since the year 2000!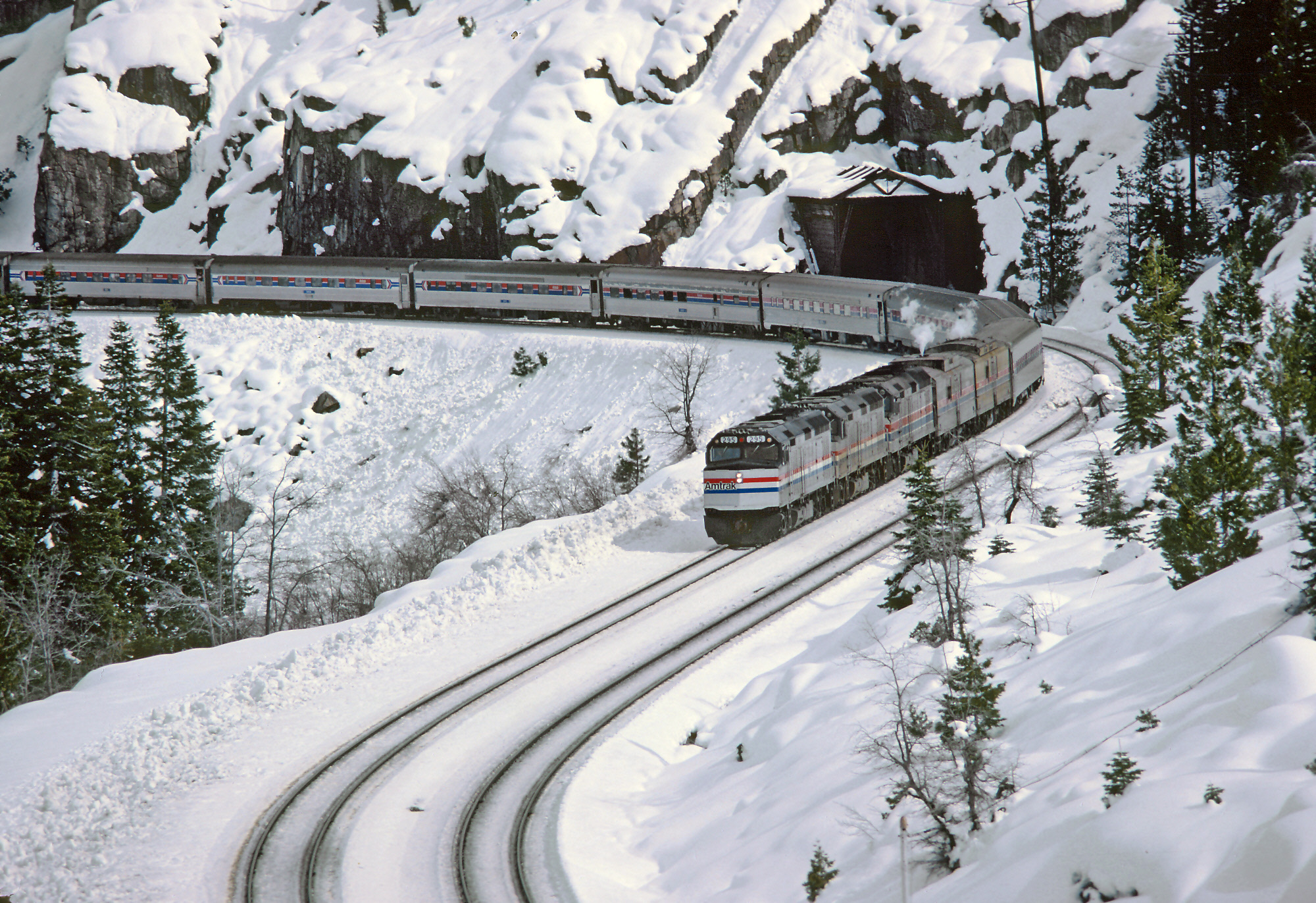 As recently as just a few years ago the future of the carrier was looking bright: in December of 2007 a report was released that proposed giving $357 billion towards passenger rail (federally and state funded) over the next four decades; then in the spring of 2009 President Obama granted $8 billion for the development of high speed rail along ten different corridors ranging from 100 to 600 miles in length. As of today, however, with the political landscape quickly changing the carrier's future again remains uncertain. Unfortunately, most of the billions proposed by President Obama and the 2007 report never made it to either Amtrak or improving the country's passenger rail service in general. 

Historically republicans have been less receptive to funding a government owned business than democrats. With democratic policies losing interest with the general public presently and republicans gaining more control in Washington the passenger carrier's once lofty funding hopes are fading. It looks as if once more company will limp along with only enough funding to remain operable on a year to year basis. In closing, it is somewhat embarrassing that our country still does not have a more properly developed passenger rail network, particularly when compared to other countries around the world such as France, Germany, Japan, and England. Critics like to point to Amtrak's long distance, intercity, services as a money-losing, fruitless operation that should be scrapped in favor of a more streamlined, corridor operation (i.e., like the Northeast Corridor).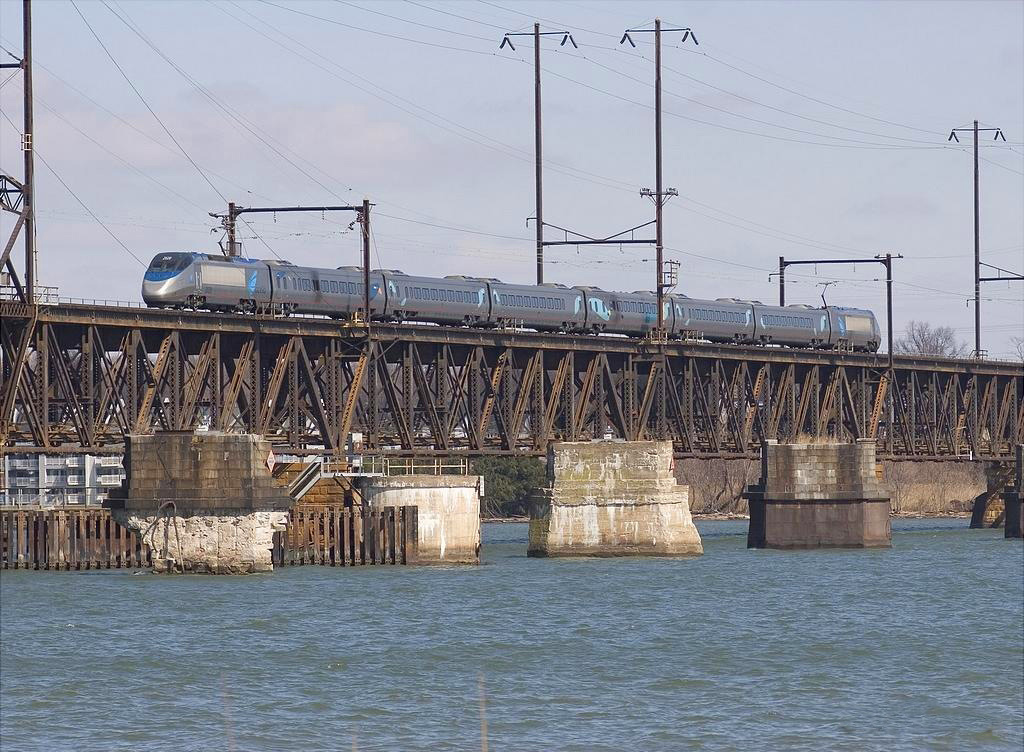 It is true that long-distance trains are very expensive to operate and maintain, however, many of these trains continue to be full, or nearly full, even though they operate with inadequate funding and are habitually late due to the fact that the run on private rail lines. And, likewise, over and over it is proven that if the service is offered, the passengers will come. For instance, ridership projections for new trains, whether they be LRT, commuter rail, or long-distance operations continually prove to be too low. Above and beyond everything already said, as Don Phillips said in his monthly column in Trains magazine a few years ago, either we as country decide to properly update our transportation network (including our Interstates), particularly passenger rail, or face complete gridlock as Interstate funding is barely able to keep up with the growing traffic volume. For more information on the carrier please visit their website by clicking here. Also, for more information about NARP please click here. 

Amtrak's Early Years

The early years of Amtrak were somewhat like a circus as it attempted to organize a chaotic system from the remnants of the private freight railroads' passenger operations. Relief for the railroads would finally come in the way of the National Railroad Passenger Corporation, or Amtrak, signed into law by President Richard Nixon in the way of the Rail Passenger Service Act, which began operations on May 1st, 1971. Upon beginning operations Amtrak had a very difficult time just keeping something that would resemble a schedule with worn out locomotives, broken down passengers cars, and an very lean operating budget. Eventually, the carrier was able to purchase new locomotives and equipment in the late 1970s but many still remember those early years with fond, and not so fond, memories. 

Government-controlled (all common stock is federally owned) and funded, Amtrak operates almost exclusively over the private freight railroads, save for the Northeast where it owns the [mostly] PRR's former Northeast Corridor (NEC), a four-track main line operating between Washington, D.C. and Boston. In total the railroad operates roughly 21,000 miles of track. The early years saw the carrier beginning operations by asking railroads to provide two things; one-time payments, which would eventually total $190 million (from 13 railroads), and/or equipment (of note not all of the major Class Is elected to turn their operations over to Amtrak because they either felt that they could provide better service themselves or were not financially capable of doing so [such as in the case of Rock Island]). 

In exchange for this railroads received Amtrak common stock. Unfortunately, Amtrak was never given much of a chance right from the beginning (and, to be truthful, it was purposefully meant to fail). President Nixon, and many others, saw Amtrak as a simple ploy to satisfy the public demand but ultimately it was never meant to succeed and they hoped it would die out within a few years. Unfortunately for the critics this never happened as public support for passenger rail has continued to this day and is as strong as ever. To begin operations, the equipment the railroad would receive included 300 locomotives and over 1,200 cars. The early years were probably the most fascinating, from a railfan perspective, when a train's equipment hosted an entire assortment of liveries from railroads all over the country. On the contrary, however, it was also disappointing to see a number of famous trains discontinued or canceled with Amtrak's upstart. Of the 364 passenger trains, which remained in operation just prior to Amtrak's start-up, the rail carrier slashed these down to just 182. 

To make matters worse for Amtrak, upon beginning operations the carrier was left with many dilapidated stations and depots with hundreds of thousands, if not millions, of dollars needed in restorations for the buildings to properly updated. In some cases Amtrak also had to vacate larger, better equipped buildings and use smaller, inefficient structures. Once grand stations located in cities like Cincinnati, Detroit, Kansas City, and Buffalo could no longer be used, mostly because these buildings simply were too rundown for use. Also, years of neglect not only by the private railroads but also the government left passenger rail a mostly third-rate transportation service behind flying and driving. The Interstate system, built during the Eisenhower administration in the 1950s and a heavily subsidized airline industry all but shut the door on trains (which, prior to Amtrak received virtually no subsidy, even commuter rail operations). While it was initially intended to become self-supporting (an improbable notion to begin with, passenger rail is rarely profitable) it quickly became obvious after its first year of operations this would not be the case. In its first year Amtrak earned $163 million with expenses of $310 million. 

Below is a historic company diesel and electric locomotive roster. More information can be found here regarding its active roster. Also, the carrier operates 12 train sets of Talgo and 20 of the Acela Express. Finally, for an early roster please click here. 

Diesel Locomotive Roster

| Builder | Model Type | Road Number | Date Built | Quantity |
| --- | --- | --- | --- | --- |
| GE | P42 | 1-207 | 1996-2001 | 208 |
| EMD | F40PH/R | 200-415 | 1976-1978 (Gone) | 216 |
| EMD | F59PHI | 450-470, 2001-2015 | 1994-2001 | 36 |
| GE | P32-8 | 500-519, 2051-2052 | 1991 | 22 |
| EMD | GP38H-3 | 520-527 | 1966, Rebuilt in 2004 from Go Transit GP40s. | 8 |
| EMD | MP15 | 530-539 | 1970 | 10 |
| EMD | SW1500 | 540-541 | 1970 | 2 |
| EMD | SW1001 | 569 | 1974 | 1 |
| EMD | GP15D | 570-579 | 2004, Rebuilt by Motive Power. | 10 |
| EMD | SDP40F | 575-609 | 1973-1974 (Gone) | 150 |
| EMD | MP14B | 590 | 2010 | 1 |
| EMD | MP21B | 591 | 2010 | 1 |
| GE | P32AC-DM | 700-717 | 1995-1998 | 18 |
| EMD | GP38-3 | 720-724 | 1976 | 5 |
| EMD | SW1 | 737 | 1947 | 1 |
| EMD | SW1000R | 792-799 | 1952 | 8 |
| GE | P40 | 800-843 | 1993 | 44 |
Electric Locomotive Roster
| Builder | Model Type | Road Number | Date Built | Quantity |
| --- | --- | --- | --- | --- |
| EMD | AEM-7 | 901-953 | 1979-1988 | 53 |
| EMD | AEM7AC | 901-953 | 2000-2002 (Rebuilt from AEM-7s.) | 53 |
| Bombardier/Alstom | HHP-8 | 650-664 | 1998-2001 | 15 |
By 1980 things were not much better as the carrier saw $454 million in revenues and $1.08 billion in expenses. Regardless of all of the problems during the early years of Amtrak and the claims by critics over the years that the carrier is a waste of taxpayer money and should be eliminated, travel by train is not only a very needed transportation artery but also continues to receive public support year after year. And, even though a statute expired in 2002 guaranteeing annual funding for Amtrak, both public and Congressional support continues to ensure its survival (since 2002 Amtrak has broken yearly ridership records). When Amtrak began operations in 1971 after its first year of service it hauled roughly 16.6 million passengers. A decade later by the early 1980s the carrier was hauling around 21 million passengers. While ridership would be relatively unchanged between the 1980s and the new millennium, after 2000 growth continued with new routes added and territories upgraded, like the Northeast Corridor (which introduced the very fast  Acela trainsets during that year).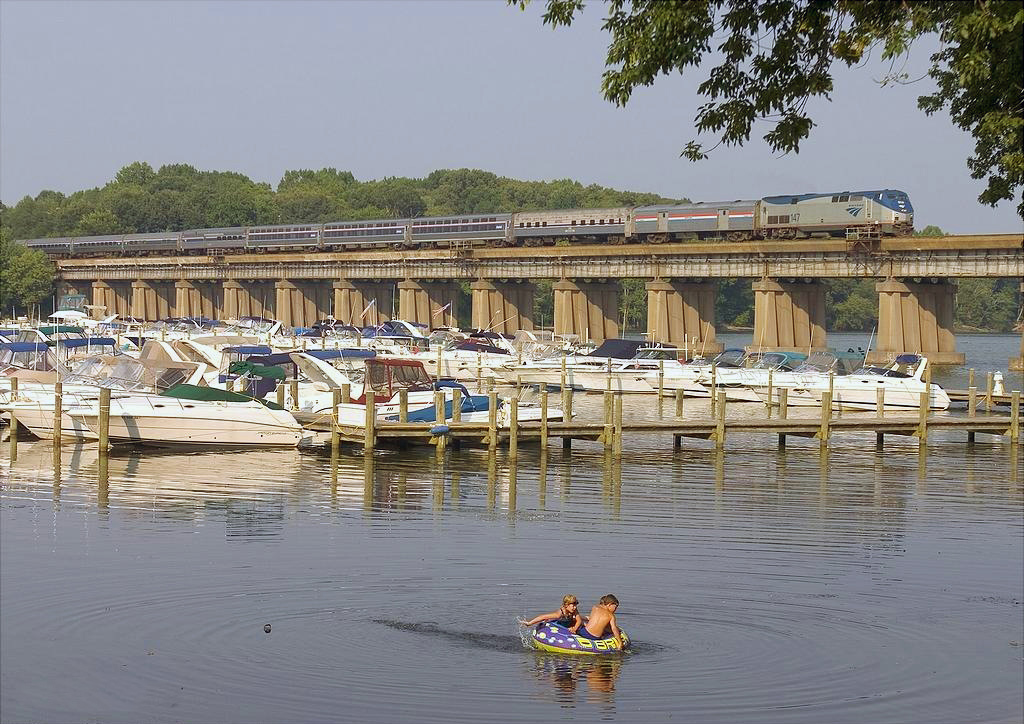 Along with the Interstate issue currently airline service is nothing but in shambles, and for the money invested passenger rail is the most cost-effective solution at reducing highway (and overall traffic) congestion. What does the future hold at this point? It seems the answer to that question is always cloudy. The only certainty is this; the passenger carrier will almost certainly continue to be viewed as an unwanted stepchild of the government's for many years to come, particularly in the country's current predicament of stifling debt. Perhaps one day, however, the United States can claim a proud high speed rail network throughout different corridors around the country. When that may happen though is anyone's guess. For more information about Amtrak's passenger services please click here. 

Related Reading You May Enjoy


Home

› Amtrak