Kentucky Train Rides And Railroad Museums Guide

Kentucky train rides offer visitors an incredible selection in services from the upscale My Old Kentucky Dinner Train to the bucolic and laid back Big South Fork Scenic Railway. All of the state's excursion trains offer splendid views of Kentucky's Appalachian Mountains and foothills (depending on where and which train you are riding). If you plan to visit the popular Kentucky Railway Museum (KRM), they also host short excursions on a short branch line they purchased. Additionally, you can catch operational steam locomotives there as well, which is definitely worth seeing!  Also included here are the railroad museums operating around the state, which do not offer rides but nonetheless help keep alive its history with trains.  Please note!  The guide information here pertains only to Kentucky train rides related to vacation and tourism destinations.  If you are interested in intercity/long distance rail travel please visit Amtrak's website.
Kentucky's history with trains began in 1830 when the Lexington & Ohio was chartered. Since then railroads have tapped the state's lucrative coal resources, which continues even today. The KRM, mentioned above, does a very nice job of preserving Kentucky's history with trains although it only offers short excursions. The Blue Grass Scenic Railroad & Museum is perhaps the state's hidden treasure, running trains between May and October through the beautiful north-central Kentucky foothills. It may not offer luxurious accommodations but folks can take quite a long train ride for a very reasonable price. If you have the money, however, the elegance of the My Old Kentucky Dinner Train offers a trip to remember. Also, if you are interested in Kentucky train rides that pertain to specific events, such as "The Polar Express," Halloween, Thomas the Tank Engine excursions, or fall foliage events please visit the main tourist trains section of this website.
Big South Fork Scenic Railway
The Big South Fork Scenic Railway, based in Stearns, Kentucky operates a 16-mile round-trip tourist train through the Daniel Boone National Forest and Big South Fork National River & Recreation Area on ex-Kentucky & Tennessee Railway trackage. The normal operating season is April through October and the railroad offers a number of different ways to enjoy your trip as well as hosting special events throughout the year.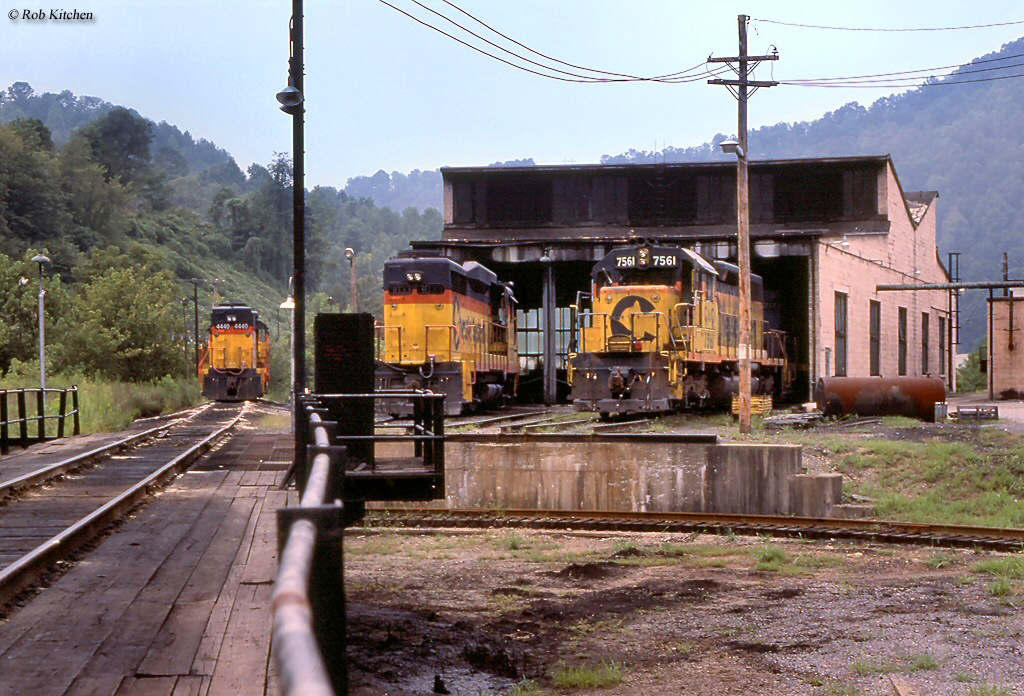 Blue Grass Scenic Railroad & Museum

The Blue Grass Scenic Railroad & Museum based in Versailles looks to tell the story of Kentucky's history with railroads and does so with both static displays at its facility as well as offering visitors train rides on a 7-mile round trip during the operating season between May and October.
Historic RailPark & Train Museum
This museum is located in Bowling Green and offers both self-guided and guided tours of the property.  It is a magnificent facility, housed inside the town's restored Louisville & Nashville depot with numerous interactive and static displays ranging from a theater to information on how the Railway Post Office system worked.  There is also a working model layout to see and some rolling stock on-hand.  This museum is definitely worth the visit!

Kentucky Railway Museum
The Kentucky Railway Museum, based in New Haven has a history that dates as far back as the late 1940s and has its true beginnings in 1954, in no small part thanks to the efforts of the Louisville & Nashville Railroad! Since that time the museum has grown steadily and today features large collection of rolling stock and even features excursion trains which are pulled by the most famous locomotive on the grounds, ex-L&N 4-6-2 Pacific Type #152 (which was originally donated by the L&N back in the 1950s). The museum was also able to purchase a former L&N branch some years ago from CSX enabling it to offer excursion train rides powered by restored equipment on the property. Today, they offer numerous specials throughout the year including train robberies, dinner trains, murder mysteries, and host "A Day Out With Thomas" the tank engine. 
My Old Kentucky Dinner Train
The My Old Kentucky Dinner Train has become one of the most popular such operations in the country and is operated by the RJ Corman Railroad, a short line railroad which oversees several routes in Kentucky. The dinner train covers a distance of about eighteen miles between Bardstown and Limestone Springs Junction, Kentucky (thirty-seven miles round trip) over an ex-Louisville & Nashville Railway branch. The train was started the 1980s and over the last 20 years has become increasingly popular with its fine dining and beautiful scenery of the passing Kentucky countryside.
Nostalgia Station
This small museum is part of the Bluegrass Railroad Museum and is based inside the town of Versailles's restored 1911 L&N depot.  Inside the building are a collection of static displays and model railroad equipment.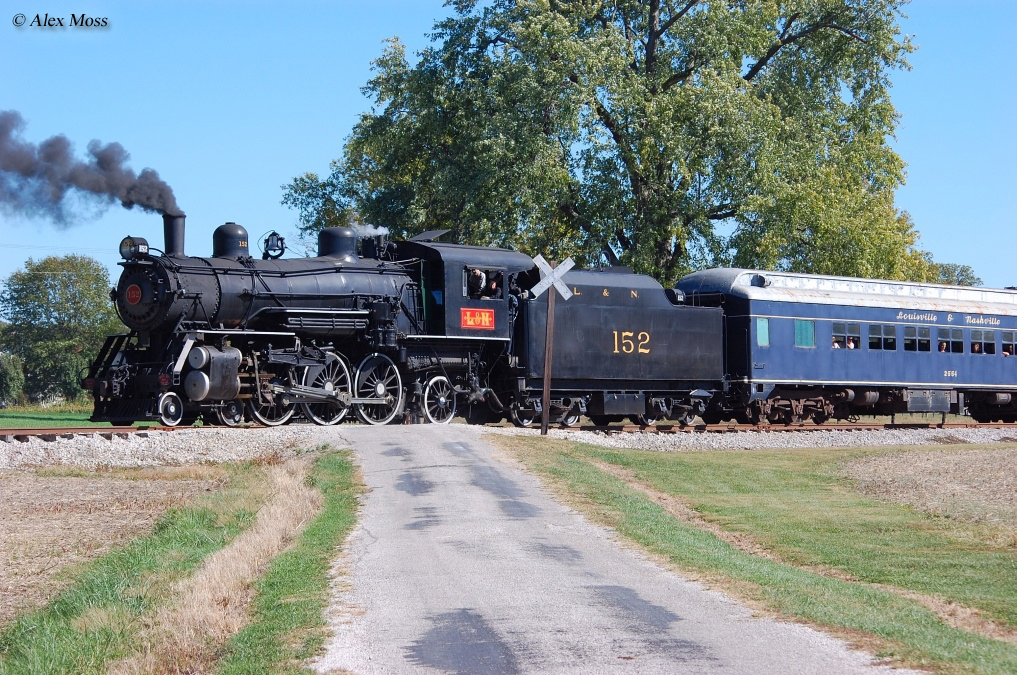 Paducah Railroad Museum
This museum is located in the town of Paducah and provides a large collection of static and historic displays ranging from signals to what you might find inside a depot back in the depot (train bulletins, wooden benches, etc.).
Railway Museum Of Greater Cincinnati
The metropolis known as Cincinnati was once home to numerous railroads calling there from the Pennsylvania and Baltimore & Ohio to the Southern and Louisville & Nashville.  The city's largest railroad museum has an impressive collection of rolling stock on its property that includes a lot of B&O and PRR equipment although there are other railroads featured.  They are located in suburb in Covington, Kentucky just across the Ohio River from the Queen City and are open year-round on Saturdays for tours.

Home

›
Tourist Train Information
› Kentucky