South Carolina Scenic Train Rides: A Complete Guide

South Carolina scenic train rides are offered only at the South Carolina Railroad Museum while freight line Lancaster & Chester Railway offers private, luxury charters.  With the southern Appalachian mountain chain to its west and coastal plains in the east, the Palmetto State produced a wide range of freight including coal, timber, textiles, cotton, and general agriculture.  Despite containing few organizations geared towards rail heritage, South Carolina played an important role in railroad history and the national rail network.  Thanks to the port city of Charleston, the state once boasted the longest railroad in the world during the 1830's.  In modern times, the South's largest railroads, including the Atlantic Coast Line, Seaboard Air Line, and Southern Railway, all maintained strategic corridors through the Palmetto State, reaching such far away points as Washington, D.C., South Florida, and Norfolk.
All three also served Charleston, directly.  Author and historian John Stover notes in his book, "The Routledge Historical Atlas Of The American Railroads," its mileage peaked at 3,814 in 1920.  As other transportation modes ate away market share, more than 1,000 miles have been abandoned since that time.  The Association of American Railroads notes that 2,278 miles remain in use today.  Please note!  The guide information here pertains only to South Carolina scenic train rides related to vacation and tourism destinations.  If you are interested in intercity/long distance rail travel please visit Amtrak's website.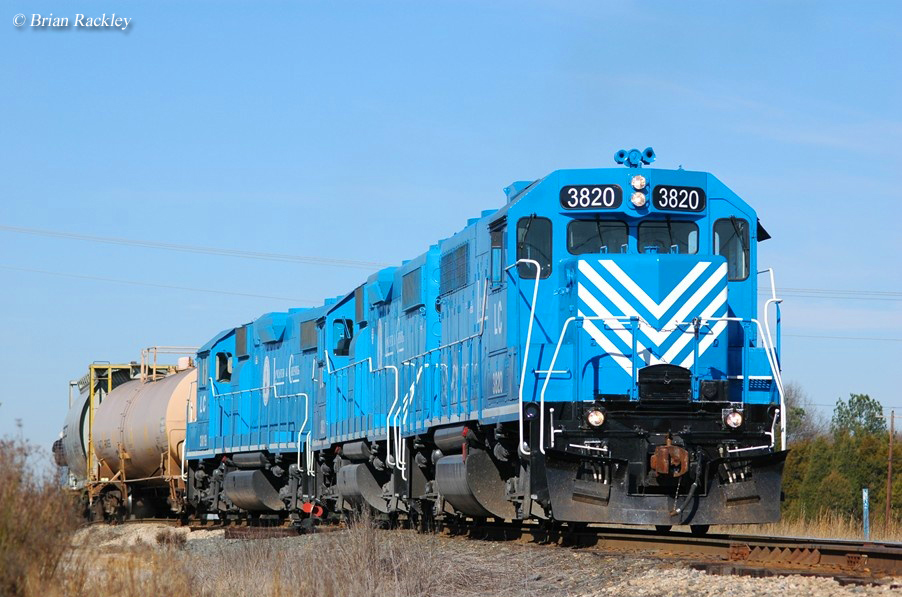 A Brief History Of South Carolina Railroads
South Carolina's involvement with railroads began very early, at a time when the iron horse was only starting to make its appearance in America.  It also includes the Southern Railway, a system created in 1894 that went on to become a very successful company until it merged with the Norfolk & Western in 1982, forming today's Norfolk Southern Railway.  While not a direct corporate ancestor of the Southern, the South Carolina Canal & Rail Road nevertheless wound up within its modern, 6,000+ route mile network.  The story begins in the 1820's when, according to the book, "Railroads In The Days Of Steam," by Albert L. McCready and Lawrence W. Sagle, notes that business leaders in Charleston, South Carolina were fearful that Savannah, Georgia would usurp their profitable cotton trade.  In response, they organized the South Carolina Canal & Rail Road Company on December 19, 1827.  Interestingly, the name was a compromise since Charlestonians weren't sure whether they should construct a railroad, canal, or both!  However, after hiring Horatio Allen as their chief engineer they quickly realized the iron horse was the future in transportation and travel.
Scenic Train Rides In Other States, Complete Guides
Allen understood early railroad technology quite well.  He had previously been involved with the Delaware & Hudson Canal Company under its chief engineer, John B. Jervis.  This particular project was originally designed as a combination canal and railroad in the handling of anthracite coal in northeastern Pennsylvania; the former was organized in 1823 while the latter was granted construction three years later.   The Pennsylvania legislature authorized construction of the gravity line on April 5, 1826.  During a trip to England in the summer of 1828 Allen and Jervis traveled to England where the purchased four steam locomotives at a cost of $12,515.58.  They were the America, Stourbridge Lion, Delaware, and Hudson. In a strange turn of events, only the Lion was actually tested by the Delaware & Hudson with Allen behind the controls on August 8, 1829.  The locomotive performed flawlessly although, sadly, proved too heavy for the track.  In spite of this, the Lion is credited as the first steam locomotive put into use in the United States.  Interestingly, when Allen hired on with the South Carolina Canal & Rail Road, a steam locomotive there was honored with another first in America...  To read more about the Delaware & Hudson's history please click here.
One of Allen's first tasks was to order a steam locomotive, doing so through the West Point Foundry, an early ironworks company based in Cold Spring, New York.  The contract called for a small 0-4-0 wheel arrangement that differed considerably from the Lion featuring a vertical boiler instead of the horizontal variety which would soon become the standard in steam locomotive production.  What was christened the Best Friend of Charleston arrived in Charleston Harbor during October, 1830.  By that point the SCC&RR had about 6 miles of track in service running west from it home terminal and the Camden Depot.  The Best Friend proved a finely crafted machine, capable of an astonishing 30-35 miles per hour by itself.  When tested with six carriage cars, crowded with 50 passengers, the locomotive could still clip along at an impressive 21 mph.  Satisfied the railroad and its star locomotive were ready for service, Allen treated Charlestonians to a Christmas Day spectacle by initiating service on December 25, 1830.  The Best Friend performed flawlessly and was credited as the first American-built steam locomotive to haul a trainload of paying customers on a common-carrier railroad.  (Alas, the Friend also earned the dubious distinction as the first to suffer a boiler explosion when a careless fireman sat on the safety valve lever, causing the pressure to build until catastrophe struck.)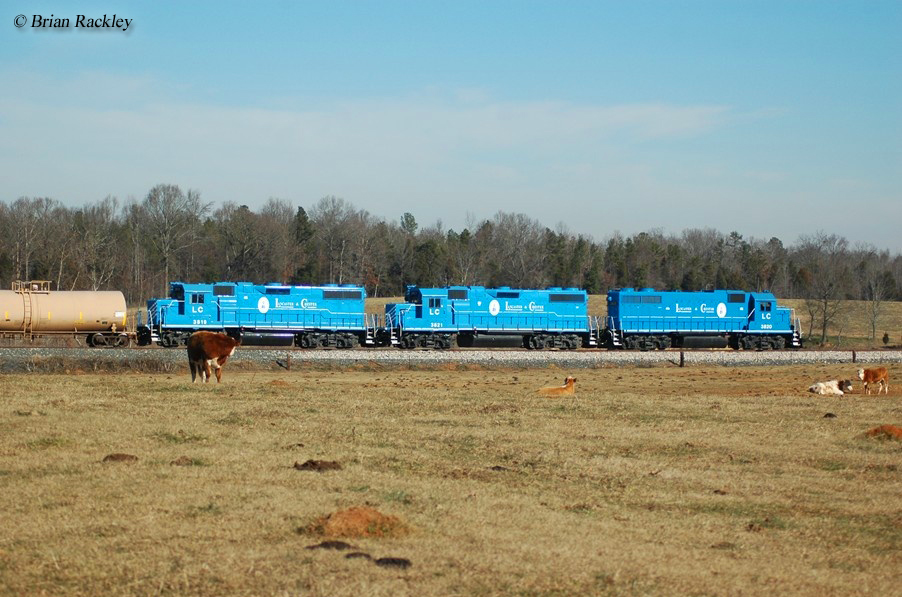 The primary purpose of the railroad, of course, was to haul agricultural and cotton products from inland farms to Charleston for shipment. The hope was to connect Hamburg, Columbia, Augusta (Hamburg), and Camden to the west along a route more than 140 miles in length with a canal spanning the gap between the Savannah and Ashley rivers (hence the "canal" in the name). Just as with Baltimore, Charleston feared that if it did not take the risk of building a railroad it may wither and be left out in the cold while other east coast ports gained an edge. The most pertinent reason for this anxiety was the new canal systems that had been proposed, particularly in the northeast and New York City was already connected via the Delaware & Hudson Canal Company.  By October, 1833 the entire 136-mile route between Charleston and Hamburg (directly across the Savannah River from Augusta) was open. It required the work of more than 1,300 contractors and a price tag of $950,000. The route was constructed mostly using strap-iron tracks (literally iron straps bolted to a wooden timbers) that were placed above a wooden sills.    However, this proved impractical after the first decade or so and lead to the SCC&RR spending another $463,000 in the 1840s to build earthen embankments, still the standard method to construct new railroad right-of-way today, and replace the strap-iron with modern "T"-rail. 
The SCC&RR grew little following its completion.  As railroads expanded and grew, the system merged with the Louisville, Cincinnati & Charleston in 1844 to form the South Carolina Railroad Company.  Following additional changes and a few bankruptcies, the property came under the South Carolina & Georgia Railroad flag in 1894.   By 1899 the SC&G was acquired by the Southern Railway as part of its Piedmont Division.  While the SCC&RR was never an original component of the Southern the company nevertheless paid tribute to its heritage.  A 1971 advertisement featured a painting of the Best Friend of Charleston with the following: "In 1830, this was the shipper's best friend.  Time was when our $4,000, six-horsepower 'Best Friend of Charleston' revived that city's commerce with America's first regular steam-powered rail service.  As a shipper-oriented system, we've continued to emphasize service.  In 1971 we're spending $18 million for 72 diesel locomotives capable of 160,000 horsepower; $58,000,000 for 3,953 freight cars of all types; millions more to improve our Centralized Traffic Control, expedite yard traffic, expand microwave and computer capabilities, and continue track and roadbed improvements.  All to the point of systematized service, to help you squeeze the waste from distribution.  And we intend to keep on improving service.  It's in our system."
While nearby states like Georgia, Tennessee, and especially North Carolina have a lot more to offer in regards to railroad attractions the South Carolina Railroad Museum does offer a variety of events throughout the year such as steam train specials, holiday activities, and caboose festivities. Their excursions are not very long but they are very reasonably priced and within most folks' budget. The Lancaster & Chester's train rides, however, are much less affordable. They aren't even really "excursions" in the truest since but private charters large parties can plan, such as business or large family affairs. They include full course meals in elegantly restored passenger cars and you will need to plan the trip in advance. In any event, to learn more about both excursions please read through the information below.
Lancaster & Chester Railway
The Lancaster & Chester Railway is actually a long-standing freight railroad that operates between its namesake towns while also serving Catawba and Kershaw.  It has been in business since 1896 and its nickname is "The Springmaid Line."  The L&C actually does not host tourist train excursions but does offer luxury rail car charters for those interested.   For information about their private charters please contact them via their website.
South Carolina Railroad Museum

The South Carolina Railroad Museum, based in Columbia, predominantly looks to preserve the state's railroad heritage and has a wide collection of equipment on its grounds. However, it also helps to tell the state's railroad history by offering the only train rides truly available to the public between March and December each year.  For complete information please stop by their website.
---
---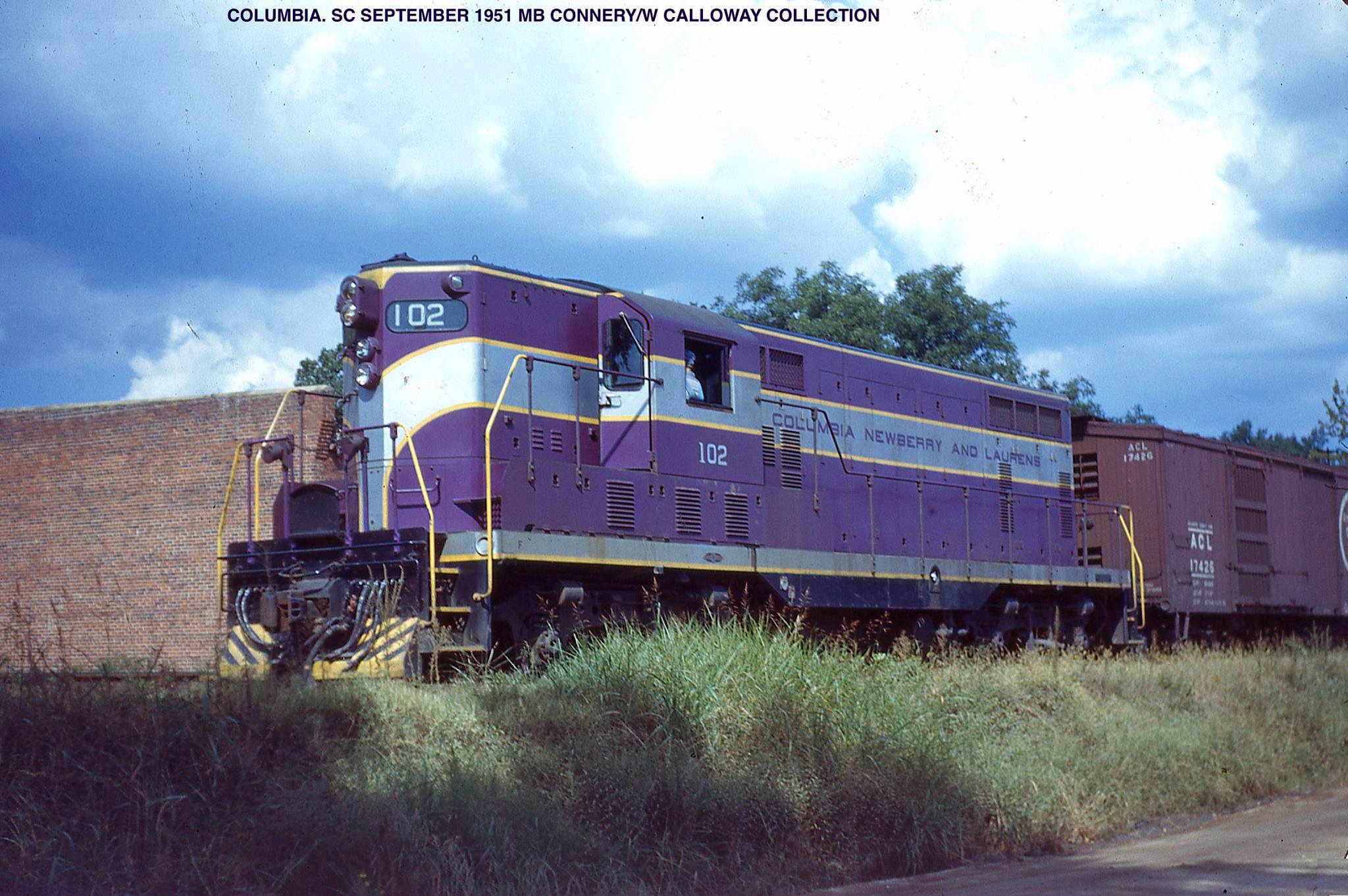 The Museum & Railroad Historical Center
The state of South Carolina's other railroad-related museum is based in Greenwood.  The museum itself carries artifacts related to the local area, region, and state.  However, one section features a selection of historic railroad equipment and displays with histories related to the Piedmont & Northern (a once-profitable electrified interurban that served the state), Seaboard Air Line, and Erie Lackawanna.  Their pieces include preserved 2-8-2 #19, a 1906 product of the Baldwin Locomotive Works.