Rio Grande Scenic Railroad


The Rio Grande Scenic Railroad, or RGSR for short, is a new tourist railroad based in Alamosa, Colorado that has been operating only since 2006.
The railroad operates exclusively over ex-Rio Grande trackage (as you may have guessed from the name) and connects with the popular narrow-gauge tourist line, Cumbres & Toltec Scenic at its southern terminus of Chama, New Mexico.
The tourist railroad has become quite an upscale operation since it started and currently offers passengers a wide array of on board options using restored, streamlined passenger equipment behind both steam and diesel locomotives.
If you enjoy riding excursion trains and either do not know of the Rio Grande Scenic or have not had a chance to yet visit I would certainly recommend doing so, as it has quickly become one of the finer operations anywhere in the country.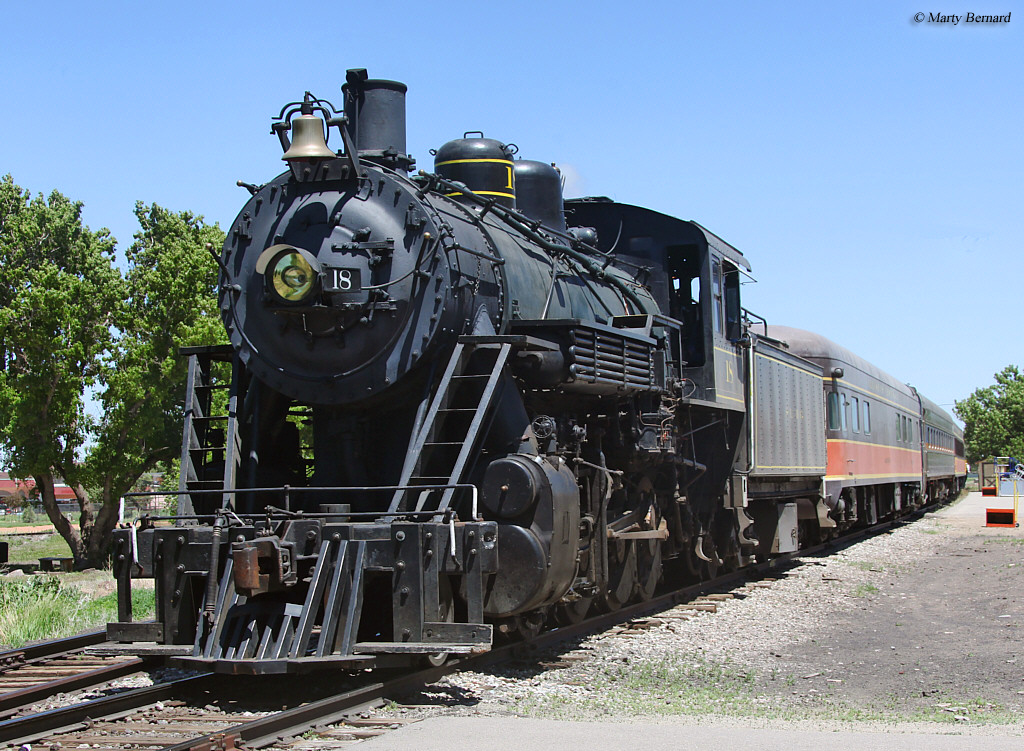 The lines now operated by the Rio Grande Scenic Railroad were once secondary and branch lines owned by the Denver & Rio Grande Western.
However, these lines were not part of its famous narrow-gauge mining branches. Instead, they diverged at Alamosa (where the railroad's main line to Santa Fe could also be found) reaching Creede to the west and Walsenburg to the east.
The town was also the D&RGW's base of operations for its mining branches, as incoming traffic from those lines were forwarded before being sent else.
As such, Alamosa was a very important location for the railroad at one time with through trains and regional freight traffic all reaching the town.
The history of both routes date back to their opening by the Denver & Rio Grande in the late 1870s.
Today, the Rio Grande Scenic Railroad operates between Monte Vista, Alamosa, and La Verta along a route that stretches more than 80 miles.
Additionally, they operate the Rio Grande's line between Alamosa and Chama, New Mexico, which is another 70+ miles in length. Overall the Rio Grande Scenic covers about 160 miles allowing the tourist line to offer visitors several different excursion options.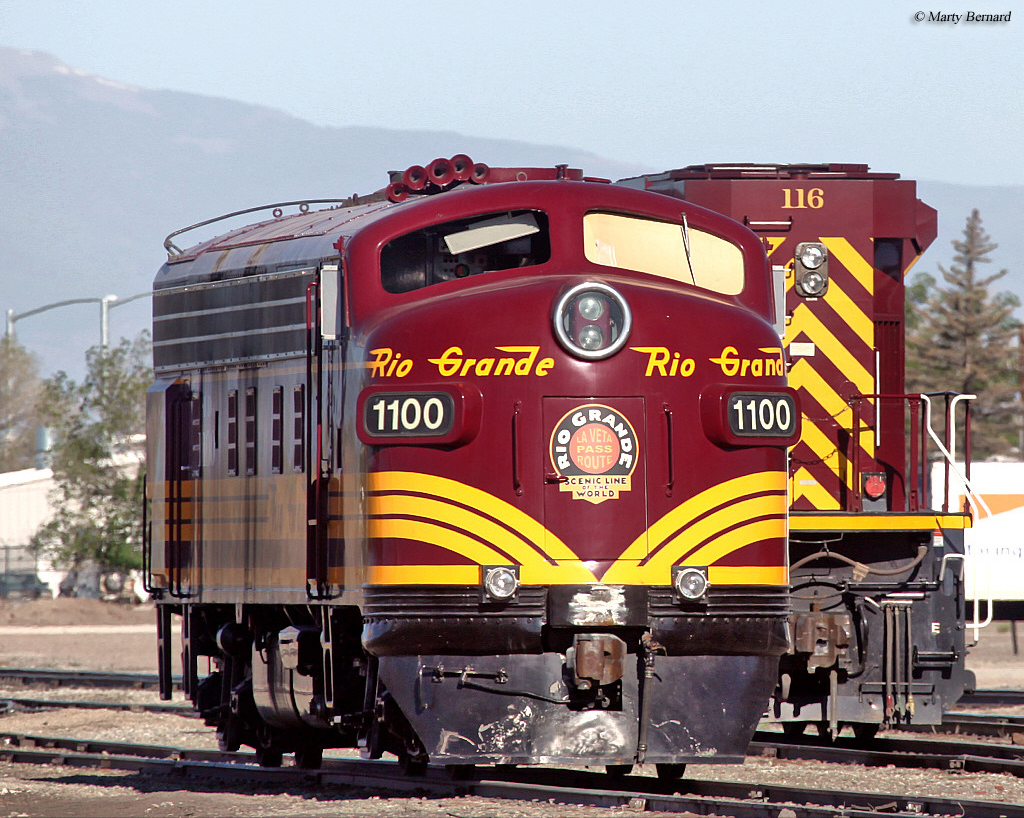 One major reason for the railroad's success so quickly has been due to the stunning scenery of southwestern Colorado and northern New Mexico surrounding its trips along with its three different routes offered.
For power the RGSR currently employs two steam locomotives, a 2-6-0 Mogul (of Southern Pacific heritage) and 2-8-0 Consolidation, #18, of Lake Superior & Ishpeming lineage.
Also, they own another former LS&I 2-8-0, #20, which is currently under restoration. Along with its steam fleet the railroad also retains a small operational fleet of General Electric B39-8E diesels, which are the true workhorses of the operation when their services are needed.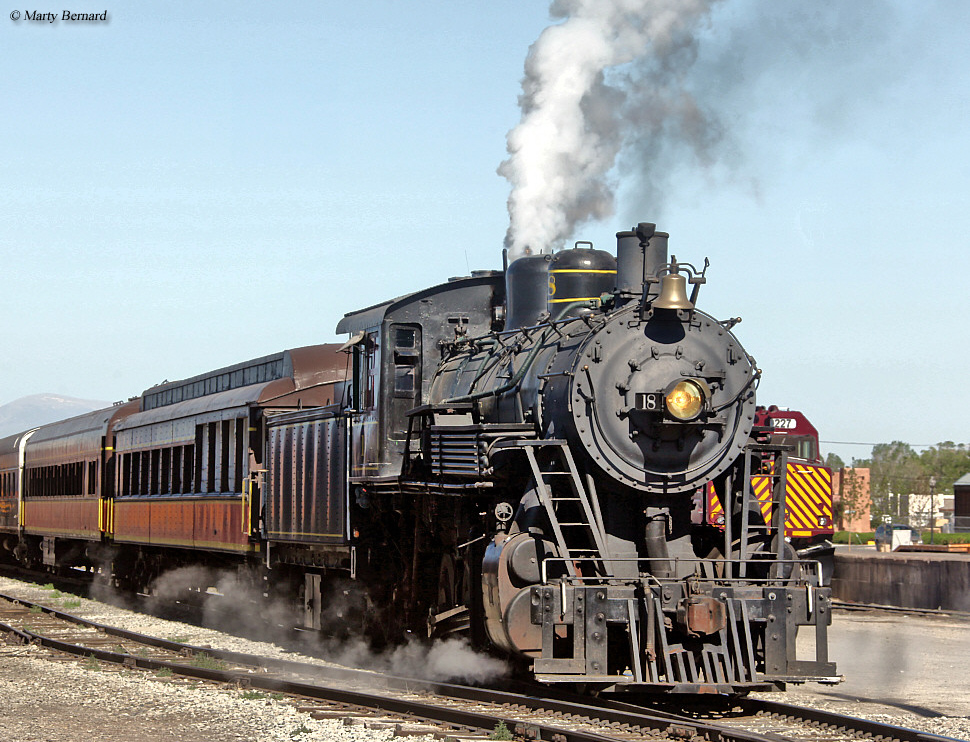 Via its three lines the railroad operates three different passenger trains including:
San Luis Express which operates between Alamosa and La Veta on a two-hour trip.


Toltec Gorge Limited, which operates between Alamosa and Antonito on a complete round-trip between the two towns.


Mote Vista Mixed which travels between Alamosa and Monte Vista, with a one-hour layover in Monte Vista.  
When departing your train from Alamosa you will do so from the restored Rio Grande depot  Please also be aware that the Rio Grande Scenic Railroad's excursions offer a multitude of options.
For instance, when departing Alamosa you can take a standard excursion or one which features a concert.  There is also the option of riding behind steam to Antonio, Colorado during mid-week, as well as the choice of experiencing the dinner train hosted during the weekends.
This, of course, does not even include the special trains they operate or various events ongoing throughout the year.  For more information about the Rio Grande Scenic Railroad please click here to visit their website. 

---
---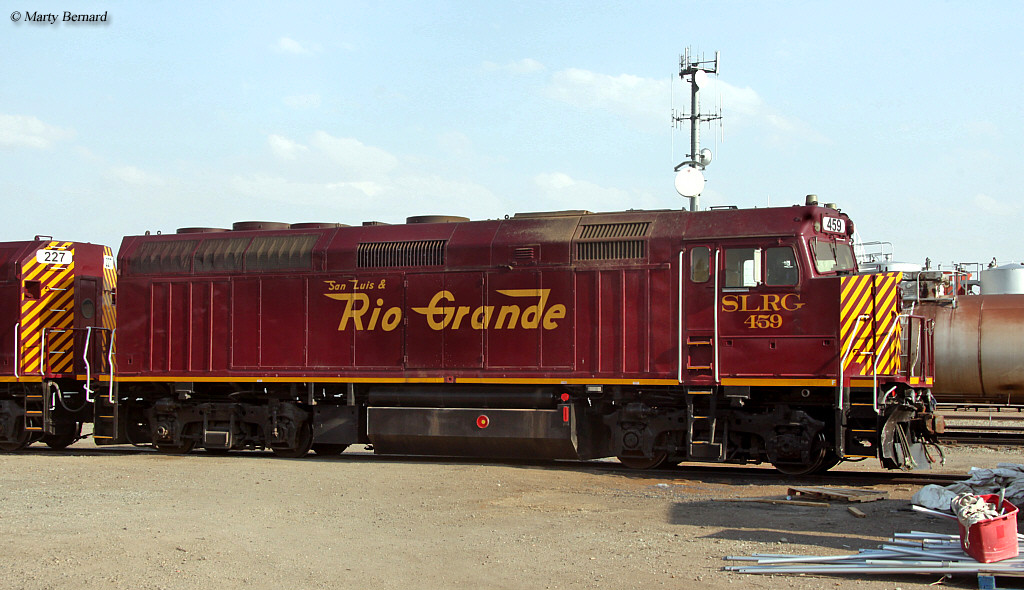 It provides everything you need to know and questions which you may have covering the various special trains and events they host (if you may be interested in visiting the railroad I would definitely recommend doing so during the summer months as there are an unbelievable number of things one can do).
Typically, their season runs between late spring and early fall although they also host holiday specials.  If you would like to learn more about the history of the Denver & Rio Grande Western please click here.