If you were lucky enough to remember the days when there dozens of classic railroads operating, Minnesota was home to many of the Midwestern "granger" lines like those mentioned above. One of particular note, the Duluth, Missabe & Iron Range Railway was a legendary ore hauler and a well known corporation in the state, even by those with little or no interest in trains. Today, the aforementioned North Shore Scenic Railroad keeps alive the DM&IR's history and offers visitors everything from dinner trains to excursions pulled by historic steam locomotives (they work in conjunction with the Lake Superior Railroad Museum). As mentioned above you can catch trolley rides in Minnesota. If you enjoy trolleys also consider visiting the Como-Harriet Streetcar Line near the Twin Cities. They operate somewhat as both a museum and light-rail-transit system giving riders a journey aboard historic trolley cars around the popular Chain of Lakes area.   Also, if you are interested in Minnesota train rides that pertain to specific events, such as "The Polar Express," Halloween, Thomas the Tank Engine excursions, or fall foliage events please click on the corresponding image found in the left hand-column of this page, below the navigation buttons.
Como-Harriet Streetcar Line/Minnesota Streetcar Museum
Based in Excelsior, the Minnesota Streetcar Museum operates trolley excursions on about a half-mile stretch of the former Minneapolis and St. Louis Railway right-of-way.  The Como-Harriet Streetcar Line operates as part of the museum along the Twin Cities' popular Chain of Lakes recreational area that draws thousands of visitors annually, particularly during the summer months.  For more information please visit their website.
Duluth & Iron Range Depot Museum
As its name implies this museum is housed inside the town of Two Harbor's restored Duluth, Missabe & Iron Range depot.  They have a large collection of historic displays on-hand as well as a small fleet of rolling stock, which includes Duluth & Iron Range 2-6-0 #3 built by the Baldwin Locomotive Works in 1883.  The depot museum is part of the larger Lake County Historical Society complex that includes the Edna G. Tugboat, 3M Museum, and Two Harbors Light Station.
End-O-Line Railroad Park and Museum
The End-O-Line Railroad Park and Museum is located in Currie, Minnesota and keeps alive the history of the area's railroads. The museum is housed in the former Chicago St.Paul Minneapolis & Omaha Railroad (later Chicago & North Western) depot, which has been lovingly restored. The grounds feature other restored railroad buildings, equipment, and indoor memorabilia.
Kandiyohi County Historical Society

This historical society has preserved the former Great Northern depot in Willmar, which is now home to a library and exhibits.  Along with railroad artifacts there is displays relating to military and agricultural history among others.  Finally, the museum houses preserved GN 4-8-2 #2523 under-shed, built by Baldwin in 1923.

Lake Superior & Mississippi Railroad
The Lake Superior & Mississippi Railroad based in Duluth operates on trackage that was originally built by a company known as the Lake Superior & Mississippi Railroad, which was later owned by Northern Pacific. Today, the organization offers train rides that last about 1.5-hours with charters available for large groups.
Lake Superior Railroad Museum
This museum, located in Duluth at the town's beautifully restored Union Station, is the state's largest such facility featuring an impressive display of artifacts, exhibits, and rolling stock on the premises.  They are also home to the popular North Shore Scenic Railroad.  The museum is open throughout much of the year and certainly worth the visit!
Milwaukee Road 4-8-4 #261
This famous locomotive partakes in excursions, sometimes ahead of Amtrak trains, throughout the Midwest annually.  Its home is Minneapolis where the big steamer is lovingly maintained by the Friends of the 261 group.
Minnehaha Depot
Part of the Minnesota Transportation Museum in Minneapolis, this small depot is the restored Milwaukee Road facility that once served that town.  The MTM includes numerous displays and pieces of rolling stock on its property, which includes the Osceola & St. Croix Valley excursion train, Jackson Street Roundhouse, and Twin City Line classic buses.  To learn more please visit the MTM's website.

North Shore Scenic Railroad
The North Shore Scenic Railroad is part of the Lake Superior Railroad Museum and is the state's most popular. The 26-mile route was originally part of the Duluth, Missabe & Iron Range and today the railroad hosts train rides using both steam and diesel locomotives, along with featuring special trains and events throughout the season. 

Osceola & St. Croix Valley Railway/Minnesota Transportation Museum
Based out of Osceola, Wisconsin, right along the border with Minnesota this tourist railroad is operated by the Minnesota Transportation Museum with a typical operating season running between May and October. Their longest excursion hosts 20-mile round trip train rides that last nearly two hours. They offer a wide range of special holiday excursions and brunch/dinner trains.  Also, be sure to visit the museum which has a large collection of historic railroad items, buildings, and rolling stock on display.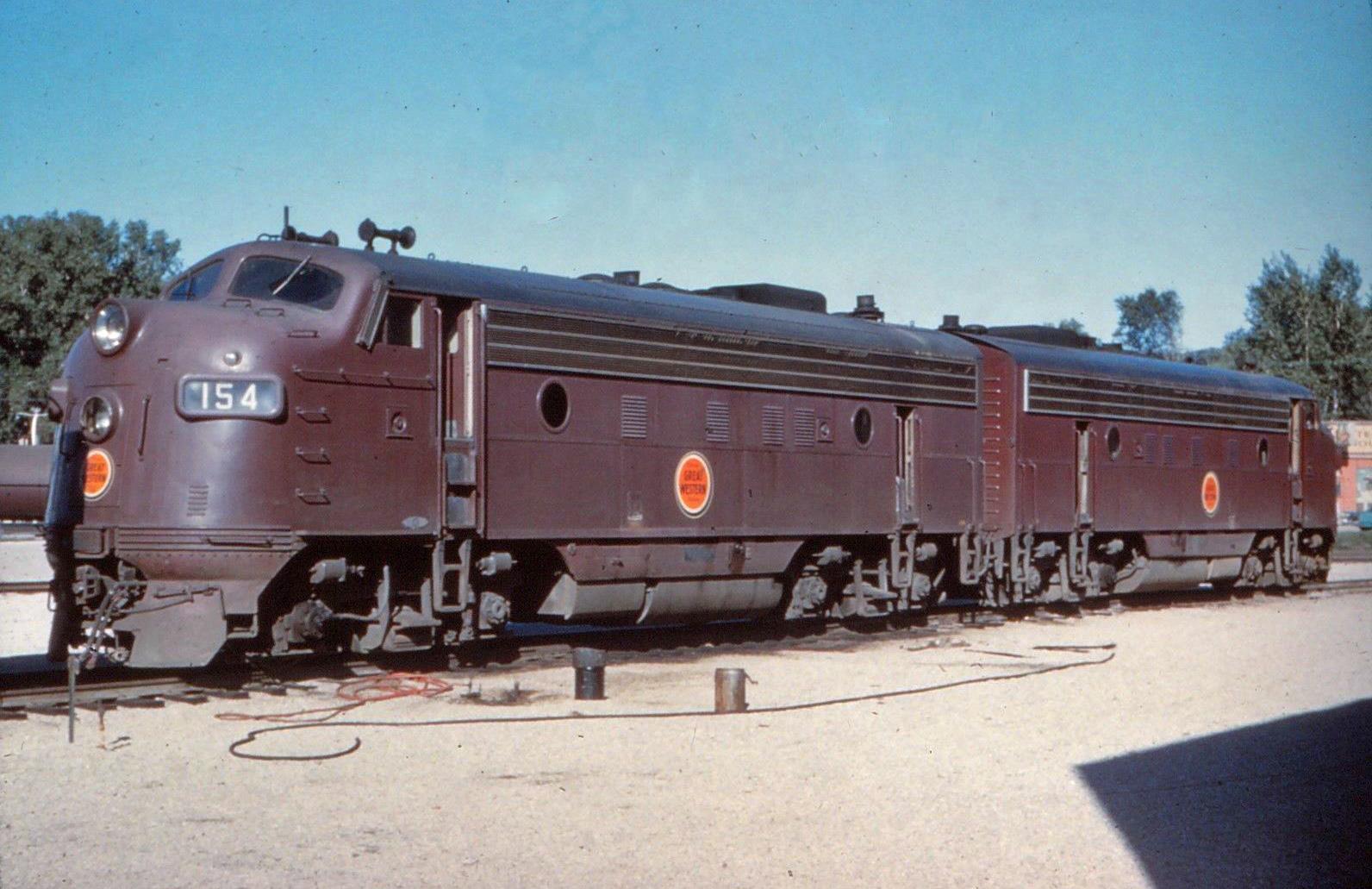 The Depot Visitors Center And Railroad Museum
This museum, located in Wadena, is housed inside the Northern Pacific's restored brick depot here.  Inside there are exhibits and historic displays while tours are also given of the premises.  Finally, there is a gift shop (even wireless Wi-Fi internet connections are available!) and the group continues its restoration of the property.  They are open from late May through September.  To learn more about the museum and visit the location please visit their website.
Western Minnesota Steam Threshers Reunion
This group, which dates back to 1940, is located in rural town of Rollag in western Minnesota.  They feature demonstrations of steam-powered contraptions, including locomotives.  Their most famous is Minneapolis, St. Paul & Sault Ste. Marie (Soo Line) 0-6-0 #9 which offers train rides on the grounds.  To learn more please visit their website.
More On Minnesota Train Rides
If you are interested in learning more about Minnesota train rides, Kalmbach Publishing/Trains Magazine releases their Tourist Trains Guidebook each year, which highlights most such destinations throughout the U.S. and Canada.


Home

›

Tourist Train Information

› Minnesota