The "My Old Kentucky Dinner Train"

The My Old Kentucky Dinner Train is an excursion train operated by the RJ Corman Railroad, a short line railroad which oversees several routes in Kentucky. The dinner train covers a distance of about eighteen miles between Bardstown and Limestone Springs Junction, Kentucky (thirty-seven miles round trip) over an ex-Louisville & Nashville Railway branch. The train was started the 1980s and over the last 20 years has become increasingly popular with its fine dining and beautiful scenery of the passing Kentucky countryside. Of note, please be aware that while the train offers an incredible dining experience it does ask patrons to likewise arrive appropriately dressed. Their web page provides all of the details regarding attire requirements.
The RJ Corman Railroad Group has been in operation since 1973, when Rick Corman began his company as a salvage/recovery business meant to help railroads during cleanup of derailments and train accidents. However, Mr. Corman has since grown the enterprise into a multifaceted operation that now includes shortline rail operations in several eastern and southern states, construction work of new rail lines, equipment rentals, locomotive manufacturing, and even aircraft maintenance. Because Corman now operates freight trains he has everything he needs when rehabilitating a rail line or cleaning up a derailment, saving the company a lot of outside contract work.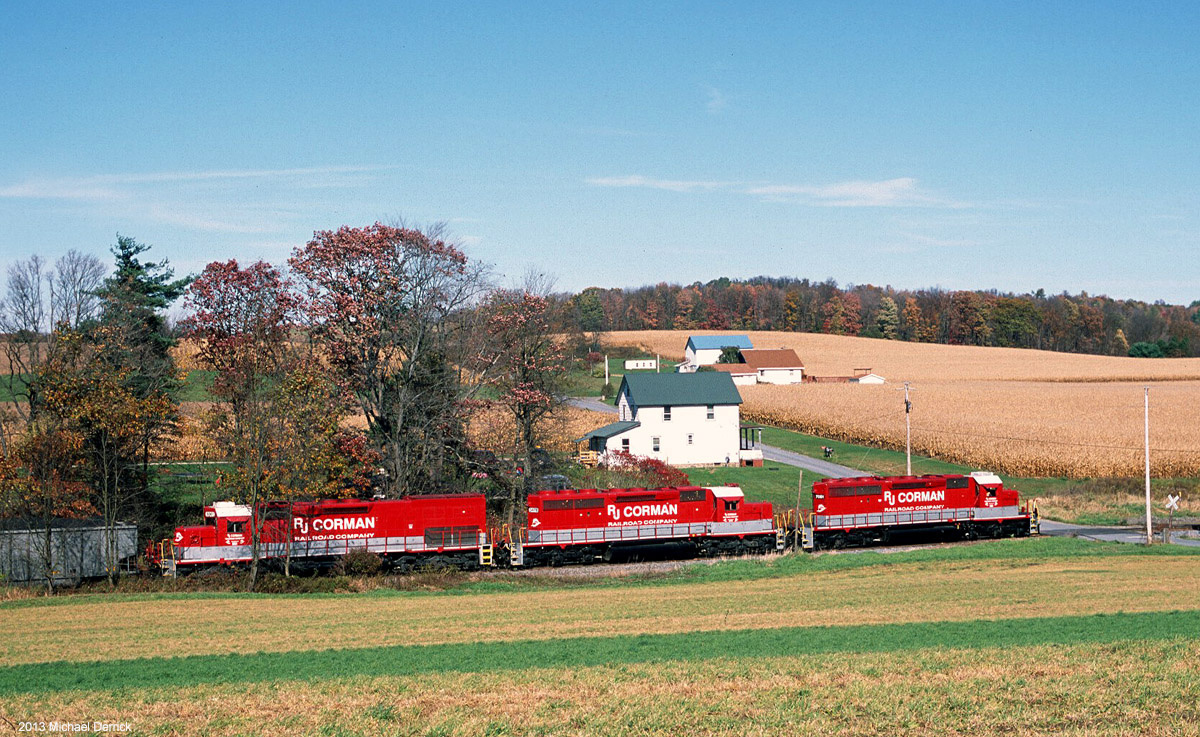 The My Old Kentucky Dinner Train was started by RJ Corman in 1988 originally using four passenger cars (now they only operate three of these cars) and two ex-Southern Railway FP7 streamlined diesel locomotives to power the train. Part of the reason for the train's success, aside from its fabulous on board services is its proximity to nearby cities and attractions. The City of Louisville is just over 40 miles away to the north with Lexington only about 60 miles to the east. Also, legendary Fort Knox is nearby at about 40 miles away to the west.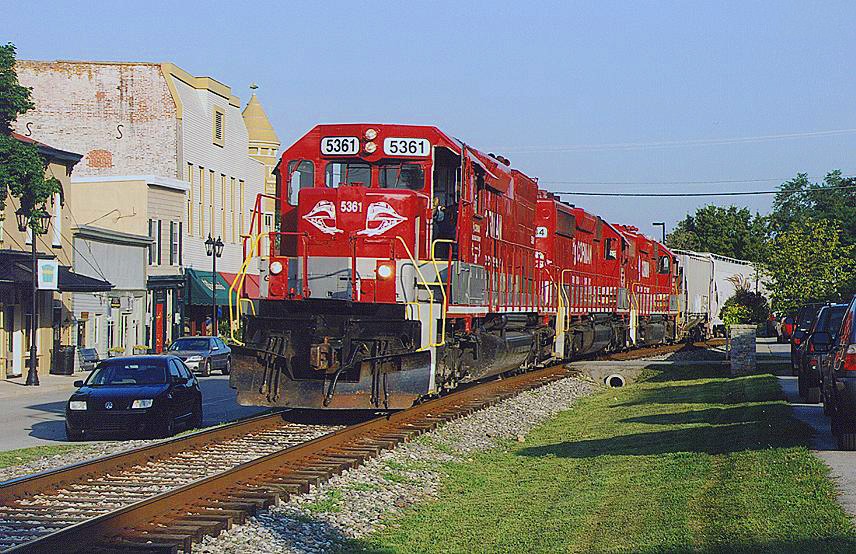 If you're a planning a trip on My Old Kentucky Dinner Train prices vary depending on what train you take. A standard lunch is a little less expensive than an evening dinner, which now run near $100 a plate for a single adult. While the prices may seem a bit high the train has become quite famous for the quality of its food and on board dining experience, so you shouldn't be disappointed with what you have paid for. Also, the train is one of the few dinner trains that operates a year-round schedule, as most are only seasonal in nature, usually between spring and fall.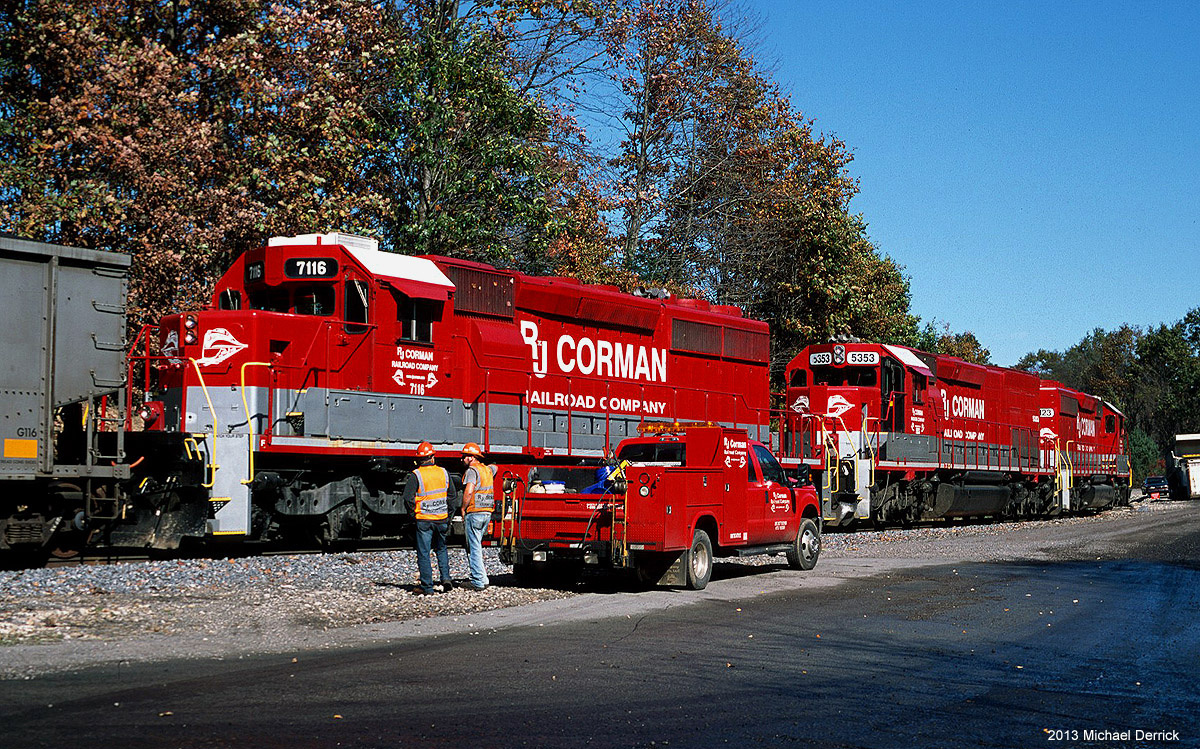 The train boards from the restored Louisville & Nashville depot in Bardstown that dates to 1860. Today, the railroad has spent much money and effort to improve the boarding location by paving the approaches to the tracks and creating a passenger boarding location. Additionally, they have installed attractive outdoor lighting so folks can easily see their way on and off of the train.  So, if you are vacationing in Kentucky or just after something different to do, a trip on the My Old Kentucky Dinner Train is well worth it, passing through the Kentucky countryside while enjoying a good meal. Also, the railroad recently acquired a large operating steam locomotive, a former Chinese 2-10-2 QJ Class. It has since been painted in RJ Corman colors and was recently broken in although it is unclear whether the locomotive is to be used on the dinner train.

To learn more about having dinner aboard the My Old Kentucky Dinner Train please click here to visit their web page at RJ Corman's official website. Here, they have provided everything you need to know regarding riding the train from pricing, directions, and the correct attire to lodging, special events held throughout the year, and much more. Also, if you are interested in such they also provide a history of their equipment and the rail route you will be traveling (which is also used for freight trains).  For more information about excursion trains like the RJ Corman's My Old Kentucky Dinner Train you might want to consider the book Tourist Trains Guidebook, which is put together by the editors of Kalmbach Publishing's Trains magazine. 
Home

›
Tourist Train Information
› My Old Kentucky Dinner Train