The Northern Pacific has its roots dating to the summer of 1864 when President Lincoln signed the railroad's creation by an Act of Congress and the Northern Pacific Railroad Company was born. Construction on the new company began seven years later in 1870 and would roughly follow the expedition of Lewis and Clark who originally chartered the western territory in the early 19th century.  While crews began building from opposite directions at Lake Superior in the east and Puget Sound in the west it would become some of the toughest railroad to ever construct. Not only were crews building through some of the roughest terrain in the country but also a region that was literally still frontier lands (the future states of Montana and Washington, for example, were still territories when the railroad was being built) and settlements were few and far between.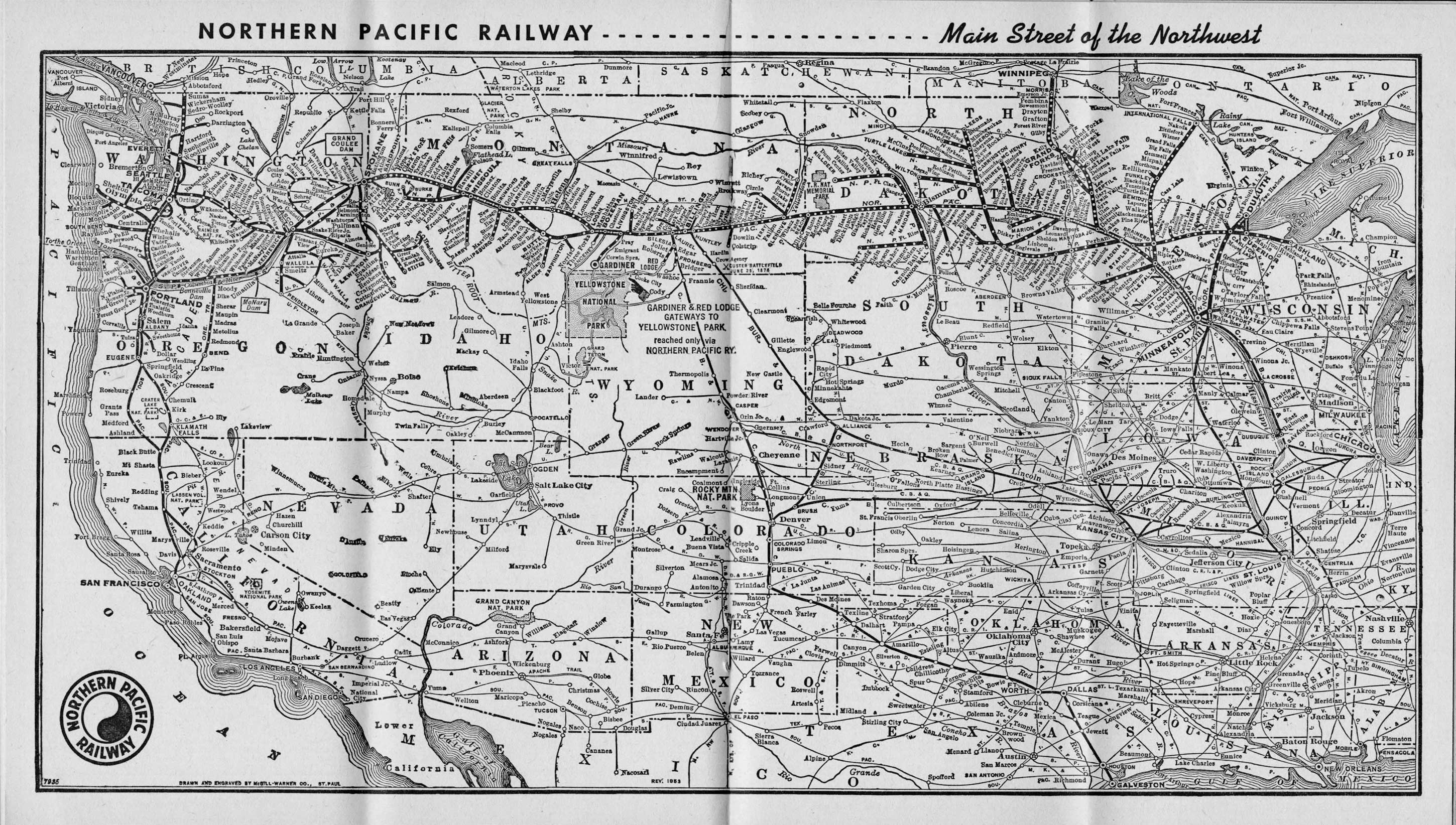 Supplies usually had to be shipped in from hundreds of miles away and the weather could often be down right brutal. Through it all, however, crews prevailed and by the early 1880s had made tremendous strides.  By the late summer of 1883 the main line from Minnesota to Portland, over 1,800 miles in length, had been completed and a lavish ceremony marked the occasion. While completed, the line did have future gaps to close in the way of many tunnels, along with a branch which needed to extend west from Ellensburg, Washington following as closely as possible to the Yakima River.  For Cooke's part, however, his tenure with the Northern Pacific ended just a few years after its construction had begun.
Cooke had been hired by NP's directors to promote the railroad and its extension westward in hopes of raising the millions needed for its construction. He spent a exorbitant amount of time, money, and energy vouching for the railroad.  However, he had a very difficult effort in selling the needed bonds and eventually his company became overextended in its efforts and the resulting Panic of 1873 forced Cooke into his bankruptcy.  While he lost millions as a result of his efforts he did recover in the late 1800s upon investing in an upstart silver mine that ultimately prospered allowing him to retire, again wealthy. Cooke's efforts for the town of Duluth were not forgotten by the city or state, as the Jay Cooke State Park located near the city is named in his honor.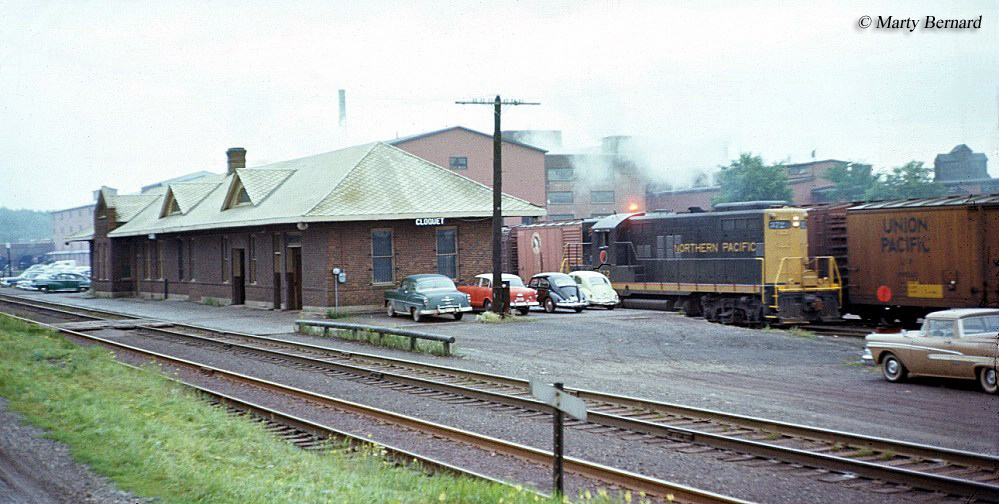 He also gave generously to his local Episcopal church and setup the Ogontz School for girls in his former estate located in Elkins Park, Pennsylvania.  To read more about Jay Cooke's railroad and other business ventures please click here.  For continued reading about the life and legacy of Cooke's interests in railroads and the Northern Pacific you might enjoy the book Jay Cooke's Gamble: The Northern Pacific Railroad, The Sioux, And the Panic of 1873 by author John Lubetkin.  The book has received very good reviews from readers and offers a historical look at Cooke's financing of the NP and the railroad's trials in attempting to open a line to the Pacific Northwest.  The title is published by University of Oklahoma Press and is 380 pages in length.  

Home

›

Railroad Tycoons

› Jay Cooke