A year later the C&A had completed its line further south to Camden, just across the Delaware River from Philly. That year also saw the John Bull put to use in regular service, along with the railroad's other steam locomotives it had acquired by that time. By 1839 the C&A opened a route between Bordentown, Trenton and New Brunswick, and Stevens' original dream of connecting the towns finally became reality. However, its competition from the NJRR was growing. By the fall of 1832 the NJRR was growing, although it originally was only able to operate a route between Jersey City (directly across from downtown Manhattan) to Trenton as its charter did not allow it to continue further south due to the C&A's influence and operations. By 1834 it had a route open to Newark and two years later was serving New Brunswick after it acquired the New Brunswick Bridge Company on September 8, 1836. 

The NJRR's growth was as much due to the purchase and takeover of other transportation systems as it constructing its own lines. For instance, it acquired the Essex & Middlesex Turnpike in 1832 and the Newark Plank Road & Ferry Company in 1852. In the late 1830s the C&A acquired an interchange with the Philadelphia and Trenton Railroad and NJRR when it completed a branch between Bordentown and Trenton that opened in April of 1838. This line was later extended northward, opening January 1, 1839 that gave the C&A another connection with the NJRR at New Brunswick. Later, another connection was established between Jamesburg and Monmouth Junction to the north, which gave the C&A further flexibility. 

By the mid-19th century competition was increasingly growing between Philly and New York City as more and more railroads were chartered or under construction like the National Railway, Raritan & Delaware Bay, and Camden& Atlantic along with the aforementioned NJRR and P&T. For much of the rest of the C&A's history it spent realigning current routes or constructing short extensions to improve is operations around Philly and NYC. On February 1, 1867 the C&A acquired the New Jersey Rail Road and Transportation Company to form the United New Jersey Railroad and Canal Companies, which itself was leased by Pennsylvania Railroad for a length of 999 years (the PRR would eventually wholly own the line). With the C&A now connecting both Camden and South Amboy, the NJRR had reached Philadelphia and New York City along the west bank of the Delaware River.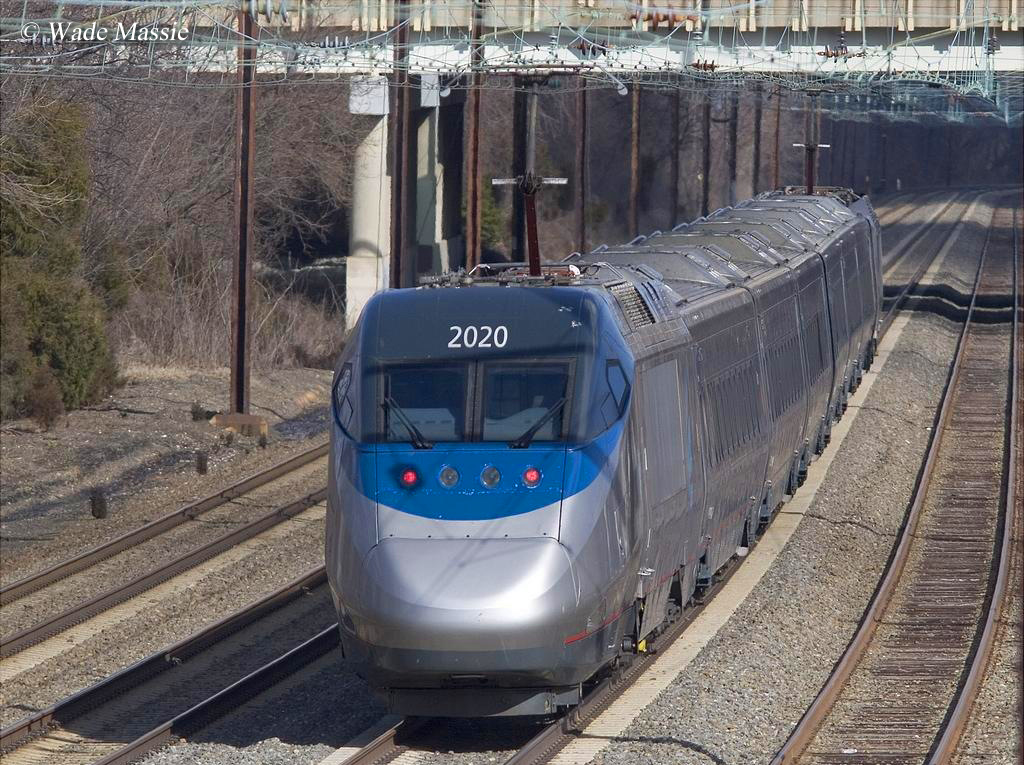 These two railroads, of course, comprised the PRR's primary line between New York and Philly, which became known as its high-speed, four-track Northeast Corridor (about 49 miles of the NEC is original C&A property). Today, the line retains its four-track alignment and is an important artery in Amtrak's network, which is amazing considering that is more than 170 years of age today. Other segments remain in use by PATH (Port Authority Trans-Hudson) for commuter services and Conrail Shared Assets, jointly owned by CSX Transportation and Norfolk Southern still uses other sections for freight services.

Related Reading You May Enjoy


Home

›

Railroad History

› The Camden & Amboy