The Lake Superior & Ishpeming
The Lake Superior & Ishpeming Railroad (reporting marks, LSI) is a Class III shortline carrier located in the Upper Peninsula of Michigan. The LS&I is another of the many ore haulers once located in the upper Midwest regions. However, unlike most it continues to live on today at over 110 years of age and still moving iron ore.  For years the LS&I was a "railfan hotspot" because it operated a fleet of classic American Locomotive Company (Alco) diesels.  Today, these are no longer on the roster (replaced by General Electric units) and the Lake Superior & Ishpeming is owned by the Cleveland-Cliffs Iron Company.  While a few branches and other secondary lines have been shed over the years the railroad currently operates from near Ishpeming east to Marquette, a distance of about 25 miles.  
The LS&I dates back to 1892 as the Lake Superior & Ishpeming Railway and a subsidiary of the Cleveland-Cliffs Iron Company, which has not changed to this day. The original line between Presque Isle (Marquette) and Ishpeming was completed in 1896 to iron ore from the ranges near Ishpeming to the Lake Superior docks. Two other systems would also become part of the LS&I to expand its length in the peninsula region. In 1895 the Munising Railway Company was chartered to build a line between the Lake Superior port town of Munising to Princeton, roughly 30 miles south of Marquette, and a branch from Stillman to Cusino (southwesterly of Munising).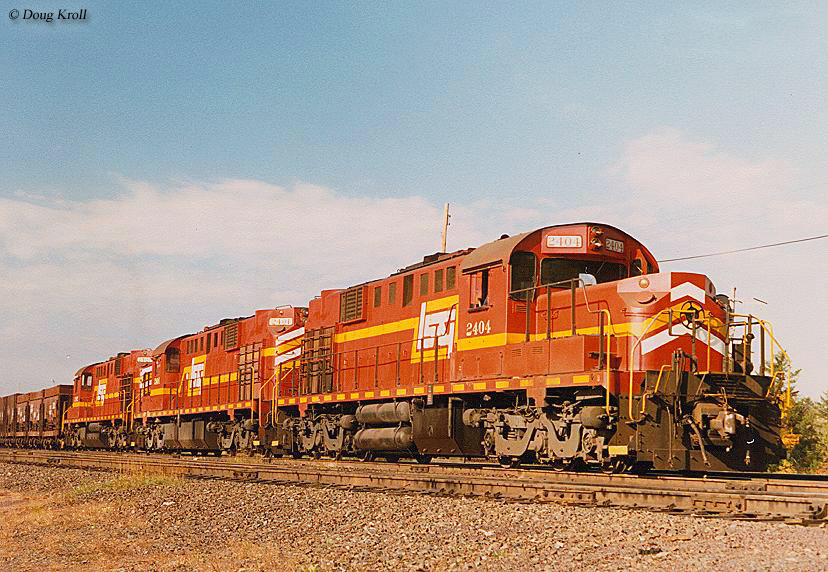 The other railroad was the Marquette and South Eastern Railway Company,  which built a line in 1900 between Big Bay (north of Marquette) and Lawson, a distance of about 60 miles. In 1911 these two systems merged to form the Munising, Marquette and South Eastern Railway Company, which in 1923 merged with the LS&I to form the Lake Superior and Ishpeming Railroad. What resulted was a 173 mile system that stretched as far north as Big Bay, as far west as Ishpeming, and as far east as Munising and Hartho. At one point the railroad extended even further to a logging site called Sunrise Landing tapping additional timber reserves (this line was later cut back and abandoned in either the 1970s or early 1980s).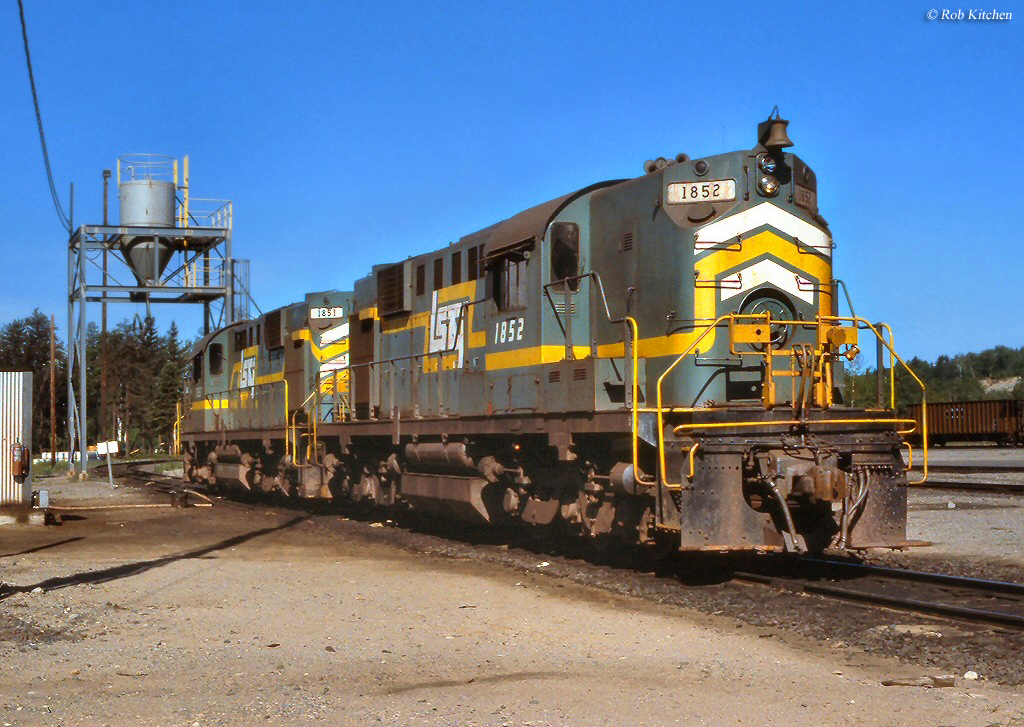 This new system also had numerous connections with large Class I systems like the Soo Line, Chicago & North Western and later the Milwaukee Road once the LS&I had built a branch to Republic, Michigan in the 1950s.  While ore was virtually always the LS&I's primary source of traffic it also was able to garner other traffic, such as pulpwood along its eastern lines. Today, much of the 170+ mile system has been abandoned or sold off as mining operations and/or traffic in general has dried up over the years. However, you can still catch LS&I trains moving regularly every day from Marquette westward to the Empire Mines and City of Ishpeming (the railroad also moves Ferrel Gas in Negaunee, Michigan.)  While the railroad once owned a vast collection of diesel locomotives, almost all of which came from Alco (such as RS-3s, RSD-12s, and RSD-15s), today its roster is made up of both General Electric and Alco units.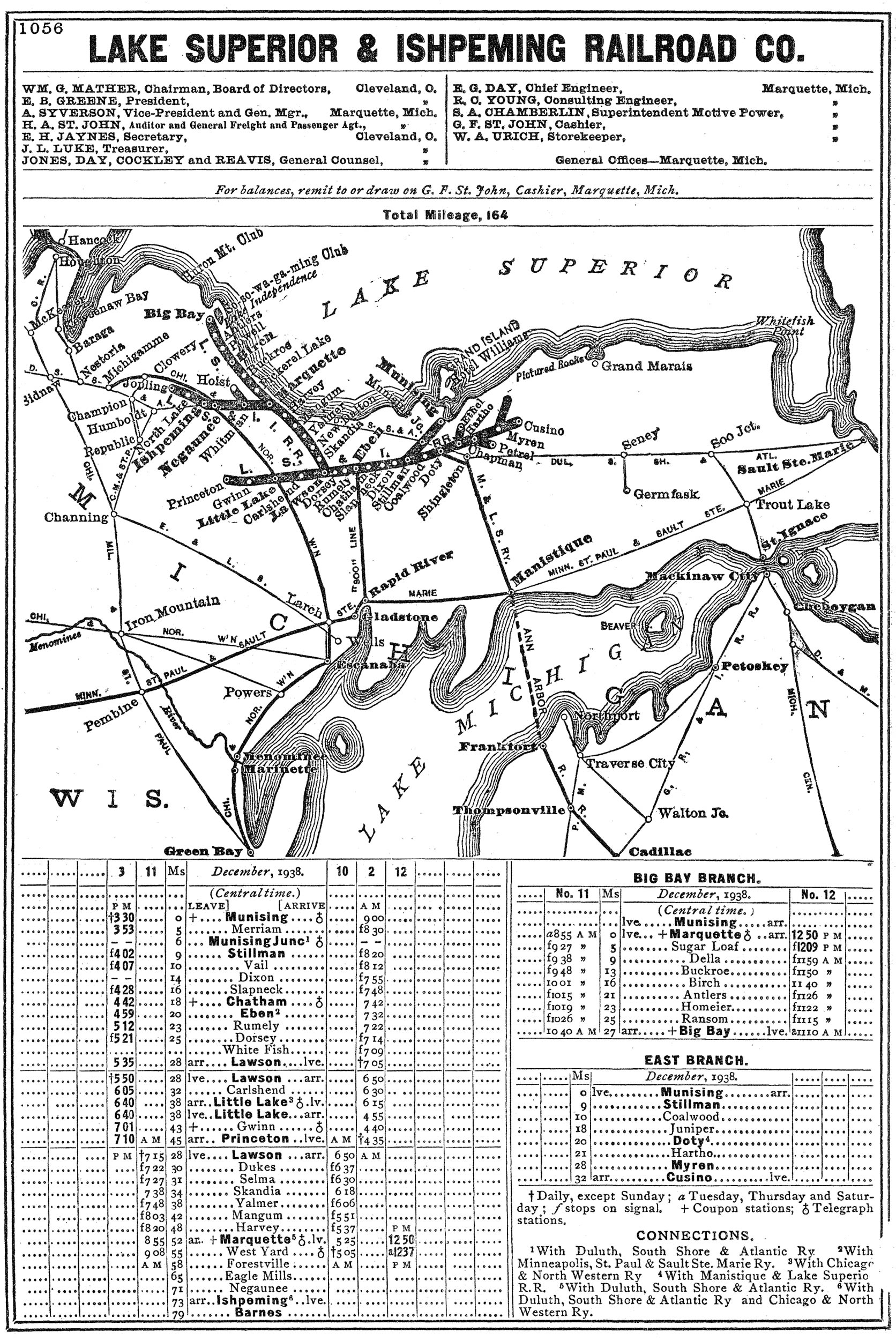 Diesel Locomotive Roster
The American Locomotive Company
| Model Type | Road Number | Date Built | Quantity |
| --- | --- | --- | --- |
| RS1 | 1001-1003 | 1951 | 3 |
| RS2 | 1501-1503 | 1949 | 3 |
| RS3 | 1604-1610, 1611 (Ex-CRI&P) | 1950-1955 | 8 |
| RSD12 | 1801-1804, 1805-1807 (Ex-C&O), 1850-1853 (Ex-C&O) | 1956-1963 | 11 |
| RSD15 | 2401-2405 (Ex-AT&SF) | 1959-1960 | 5 |
General Electric
| Model Type | Road Number | Date Built | Quantity |
| --- | --- | --- | --- |
| U23C | 2300-2304 | 1968-1970 | 5 |
| U25C | 2500-2501 | 1964 | 2 |
| U30C | 3000-3011 (Ex-BN), 3012-3016 (Ex-DE), 3050-3053 (Ex-BN) | 1974-1975 | 21 |
| C30-7 | 3071-3074 (Ex-BN) | 1978 | 4 |
Steam Locomotive Roster
| Class | Type | Wheel Arrangement |
| --- | --- | --- |
| MK-2 | Mikado | 2-8-2 |
| SC-1 Through SC-4 | Consolidation | 2-8-0 |
| SF-1 | Santa Fe | 2-10-2 |
| Shay | Shay | 0-4-4-4-0T |
Thanks to Thomas Sharland for help with the information on this page.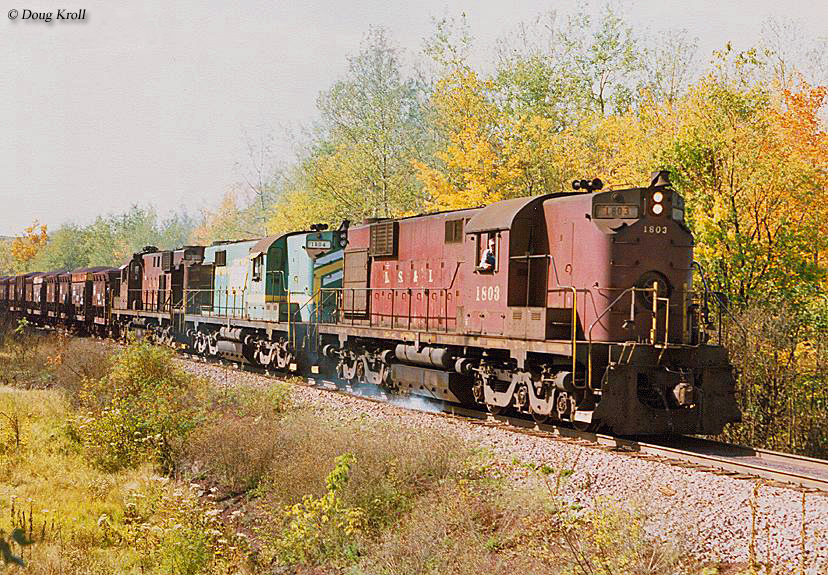 The Lake Superior and Ishpeming Railroad is just another one of the unique facets of visiting Michigan, the Great Lakes State. From an operational standpoint the Great Lakes State can vary from stiff, mountainous grades to flat, shoreline running along the Great Lakes.  The state is also home to the inventor of the historic Shay locomotive, Ephraim Shay, which built his first prototype in 1877. Today, Michigan is home to several Class I and short line systems and along with interurban and current Amtrak operations, a more diverse passenger network has been proposed to help alleviate highway congestion. So, if you are ever in the Upper Peninsula I would very much recommend stopping by to visit this historic and unique ore-hauling railroad. 
Related Reading You May Enjoy


Home

›

Short Lines

› Lake Superior & Ishpeming