Four years later the train saw its name changed to just the Palmetto in 1946, and it remained as this for the next 20 years. With the merger of the Seaboard Air Line and Atlantic Coast Line in July, 1967 to create the Seaboard Coast Line the train was not retained within the passenger fleet ending nearly 60 years of continuous operations. When Amtrak began on May 1, 1971 there was little thought given to the long defunct ACL train. However, with the continued success of the SCL's former Silver trains, the Silver Star and Silver Meteor, it was decided revive the old name. On June 15, 1976 Amtrak reintroduced the Palmetto from New York to Florida. The train became quite successful and before then end of that year was extended to Miami.

Interestingly, it was the first train to serve the southeast to use Amtrak's new Amfleet cars with usual power in those days provided by EMD F40PHs. Despite its success the train offered little more than coach service for many years, which interestingly has not changed significantly today. During the 1980s the train saw several changes such as being combined with the Carolinian twice at different times between New York and Richmond, as well as adding Jacksonville as a stop in the late 1980s. By the early 1990s the train had reached all of the way to Tampa. However, the train was cancelled on February 1, 1995 due to funding issues. It returned later in the decade as the Silver Palm but returned to its original name in 2002 as the Palmetto and a routing back to Florida.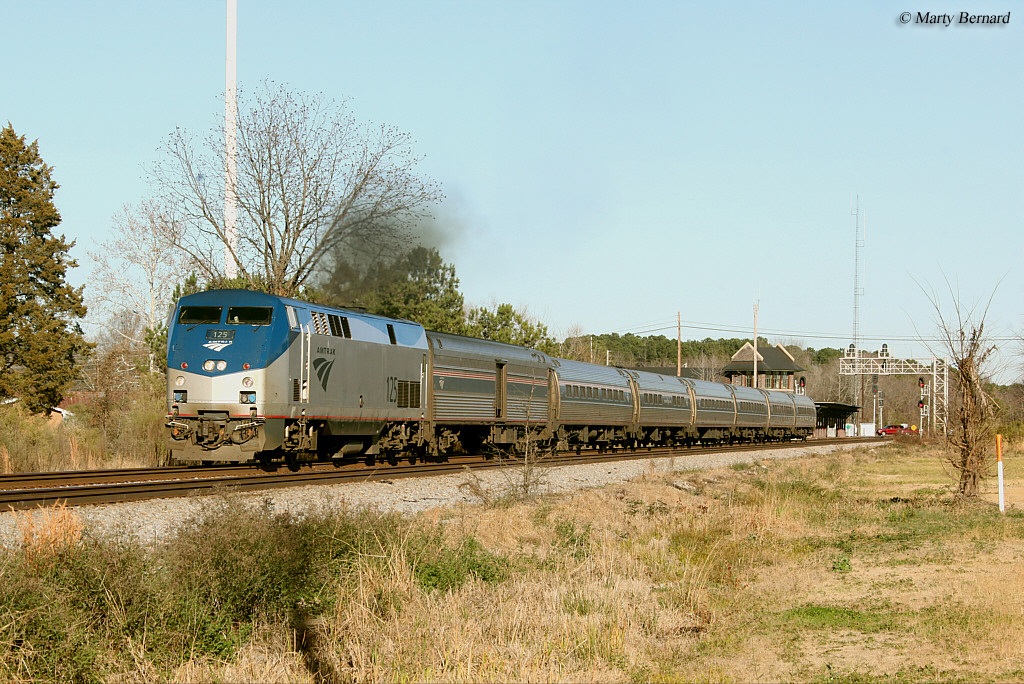 Today, the train operates only as far south as Savannah with the Silver Service trains providing passengers the ability to reach the Sunshine State. A typical consist still only includes standard and business class coaches along with lounge service and, of course, baggage accommodations. Power, as with virtually all intercity Amtrak trains is now provided by General Electric Genesis series diesels. Perhaps if the Palmetto offered more on board amenities to passengers it may see higher ridership but in any case it currently carries nearly 200,000 patrons annually.  There, the carrier provides a downloadable timetable that includes everything available on the train as well as its counterparts, the Silver Meteor and Silver Star.
Related Reading You May Enjoy


Home

›

Amtrak

› Palmetto