The Pere Marquette Railway began life through the merger of several smaller Michigan railroads the Flint & Pere Marquette Railway; Detroit, Lansing & Northern Railroad; and Chicago & West Michigan Railway. The F&PM dates as far back as 1857 when it was chartered to connect Flint, Michigan with Lake Michigan at present day Ludington with its main staple of traffic based in lumber and wood products. Through consolidation with other small lines like the Flint & Holly Railroad; Holly, Wayne & Monroe Railroad; Bay City & East Saginaw Railroad; Flint River Railroad; and Cass River Railroad the F&PM eventually reached its Lake Michigan connection in 1874 as well as such cities as Detroit.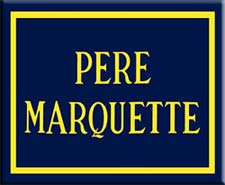 The DL&N was created on March 16, 1871 as a consolidation of the small railroads the Detroit, Howell & Lansing and Ionia & Lansing. Overall this railroad was rather unprofitable and fell into several bankruptcies before become part of the PM. At its peak the DL&N connected Detroit with Howard City to the northwest.  The last component of the PM was the Chicago & West Michigan Railway which was formed through the consolidation of the Chicago & West Michigan Railroad; Grand Rapids, Newaygo & Lake Shore Railroad; Grand Haven Railroad; and Indiana & Michigan Railroad. Overall the C&WM was large system containing some 348 miles of railroad mostly concentrated in Michigan's western regions connected such cities as Holland, Grand Rapids, White Cloud, Muskegon, New Buffalo and others.  
The creation of the Pere Marquette Railroad took place on January 1, 1900 as the three systems, never very profitable, chose to consolidate as a means of decreasing costs and increasing profits. The Pere Marquette Railway was formed 17 years later April 1917 when the system was reincorporated after a reorganization.  Stretching all throughout Michigan and as far south as La Crosse, Indiana the PM eventually reached southern Ontario including trackage rights as far east as Niagara Falls and Bridgeburg. Along with these expansions the PM also had car ferry operations at Ludington (connecting Milwaukee, Manitowoc and Kewaunee, Wisconsin) and took over the Manistee & North Eastern Railroad in December 1931 giving it additional lines in northern Michigan.

Overall the PM had a tough time earning healthy profits as its predecessors. It went through receivership twice, first in December of 1905 and later as mentioned before in April 1912, successfully coming out of the second in April 1917. Perhaps, though, the PM's most interesting period took place when it came under the control of siblings Oris P. and Mantis J. Van Sweringen, famously remembered as the Van Sweringen brothers in 1924. These two had also gained control of the New York, Chicago & St. Louis (the Nickel Plate Road) and Erie railroads. The two were successful in turning around the PM's fortunes cutting costs and expanding revenues. As successful as the brothers were at managing railroads their attempts to consolidate the three systems was not allowed by the ICC. If this merger had taken place its interesting to think what may have come from the new railroad and its history as a classic fallen flag (assuming, of course, that it was eventually merged from existence).
In any event, as it were while the Pere Marquette Railway had also come under the control of various railroads over the years such as the Erie itself and Baltimore & Ohio it was eventually the Chesapeake & Ohio which acquired it, merging the PM into its system on June 6, 1947. For several years the C&O continued operating much of the PM including the car ferry but it was particularly during the Chessie era (after 1972) that the railroad began selling off and abandoning large chunks of the railroad.  Although the railroad only existed a short time in the diesel era it did operate a small fleet of them before coming under C&O control. It's diesel locomotive fleet was exclusively comprised of EMD models (NW2s, SW1s, BL2s and even E7As) save for three General Electric 70-tonners. 
Diesel Locomotive Roster
Electro-Motive Corporation/Electro-Motive Division

| Model Type | Road Number | Date Built | Quantity |
| --- | --- | --- | --- |
| SW1 | 10-11 | 1939-1942 | 2 |
| NW2 | 51-64 | 1942-1946 | 14 |
| BL2 | 80-85 (Delivered with C&O liveries.) | 1948-1949 | 6 |
| E7A | 101-108 | 1946-1947 | 8 |
General Electric
| Model Type | Road Number | Date Built | Quantity |
| --- | --- | --- | --- |
| 70-Tonner | 20-22 | 1946 | 3 |
Steam Locomotive Roster
| Class | Type | Wheel Arrangement |
| --- | --- | --- |
| A-4, A-5 | Atlantic | 4-4-2 |
| C (Various) | Consolidation | 2-8-0 |
| E-1 Through E-6 | American | 4-4-0 |
| M Through M-3 | Mogul | 2-6-0 |
| MK | Mikado | 2-8-2 |
| P, SP (Various) | Pacific | 4-6-2 |
| N Through N-2 | Berkshire | 2-8-4 |
| SF, SF-6 | Santa Fe | 2-10-2 |
| T (Various) | Ten-Wheeler | 4-6-0 |
While the PM may not be well remembered by the masses as part of our country's railroad heritage it does have a very famous steam locomotive, 2-8-4 Berkshire #1225 which is fully operational and was the star in the 2004 hit movie Polar Express.  It should be noted that the C&O did keep alive the history of the PM. A year before the railroad was merged into the C&O on August 10, 1946 it launched a streamline train serving Grand Rapids and Detroit simply as the Pere Marquette. Interestingly it was also the first streamliner to debut after World War II. Following the C&O's takeover of the PM it retained the train and launched two more successful versions of it between Chicago, Grand Rapids and Muskegon; and Detroit and Saginaw.

Related Reading You May Enjoy


Home

›

Fallen Flags

› Pere Marquette