The original bore was about 2 1/2 miles in length and was completed in 1900 and while it would eventually be replaced by a new bore in 1929 which was nearly 8 miles in length it helped to alleviate the dangerous, circuitous and costly switch-back operation to scale the pass. The new bore in 1929 was reduce the overall grade although it remained about 1.6% on the eastern side and greater than 2% on western trips.  Ventilation has always been an issue for Cascade Tunnel, which is the primary reason why the new bore was built in the 1920s.
To help alleviate this problem the tunnel was electrified in the early 20th century with the new bore also receiving electrification upon its completion. However, the Great Northern's AC electrification system proved to be problematic and expensive to maintain causing it to be discontinued by 1956. With the return of diesel locomotives the ventilation issue likewise returned and today fans must constantly circulate in fresh air and remove diesel fumes when a train is passing through, making even the new bore a very costly and expensive tunnel to maintain.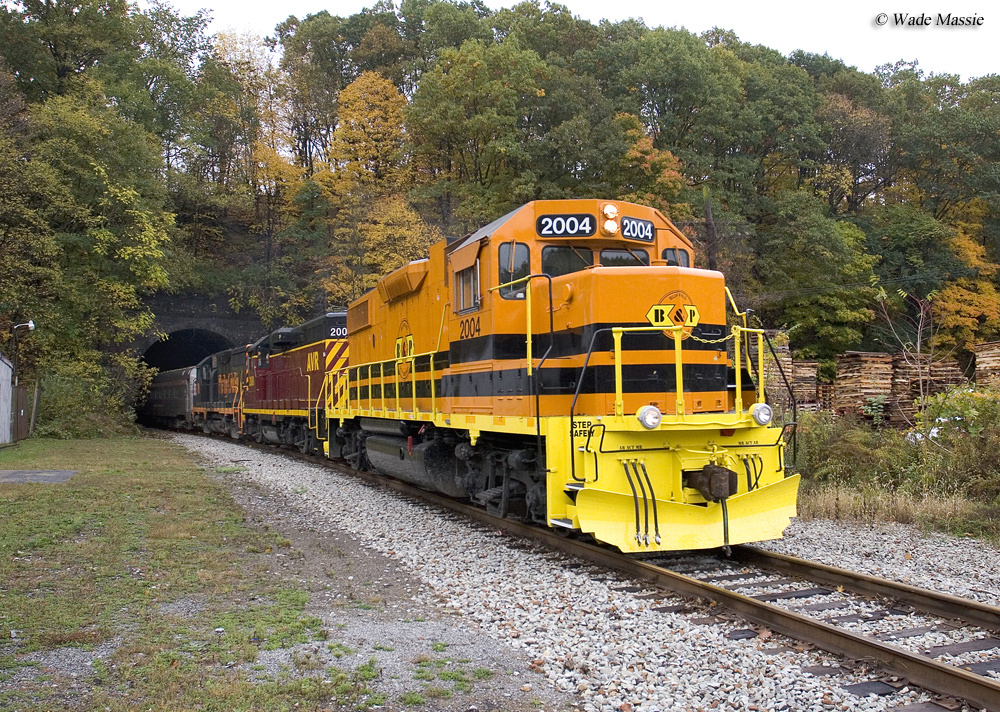 Interestingly, an often forgotten but likewise impressive tunnel is the Milwaukee Road's (officially the Chicago, Milwaukee, St. Paul & Pacific Railroad) nearby and now-abandoned Snoqualmie Tunnel in Kittitas County. This tunnel was completed in 1914 after two years of construction as part of the railroad's Puget Sound-Chicago main line spanning Snoqualmie Pass. Interestingly this tunnel had much lower maintenance costs as compared to Cascade Tunnel not only because it was shorter at only 2.3 miles long but also because the line was electrified and featured a grade of only less than 2% on both the eastbound and westbound trip.
As a footnote, Burlington Northern purchased the Snoqualmie Tunnel section of the Milwaukee Road's main line upon it being abandoned by the railroad in 1980. However, for unknown reasons BN chose to sell the line to the State of Washington itself of utilizing it as a bypass to Cascade Tunnel, which would have saved the railroad considerable maintenance costs.
Lastly, there is the Denver & Rio Grande Western's Moffat Tunnel in northern Colorado that spans the Continental Divide. The tunnel was completed and opened for use in 1928 and is over six miles in length. Designed by David Moffat (although he died years before its construction even began) it enabled the railroad to shave 154 miles from a circuitous route that had to go around the Continental Divide instead of through it. Today, Moffat Tunnel remains an important link in current owner's Union Pacific massive system.The railroad tunnels mentioned above are just a few of the many dozens that remain in constant use today.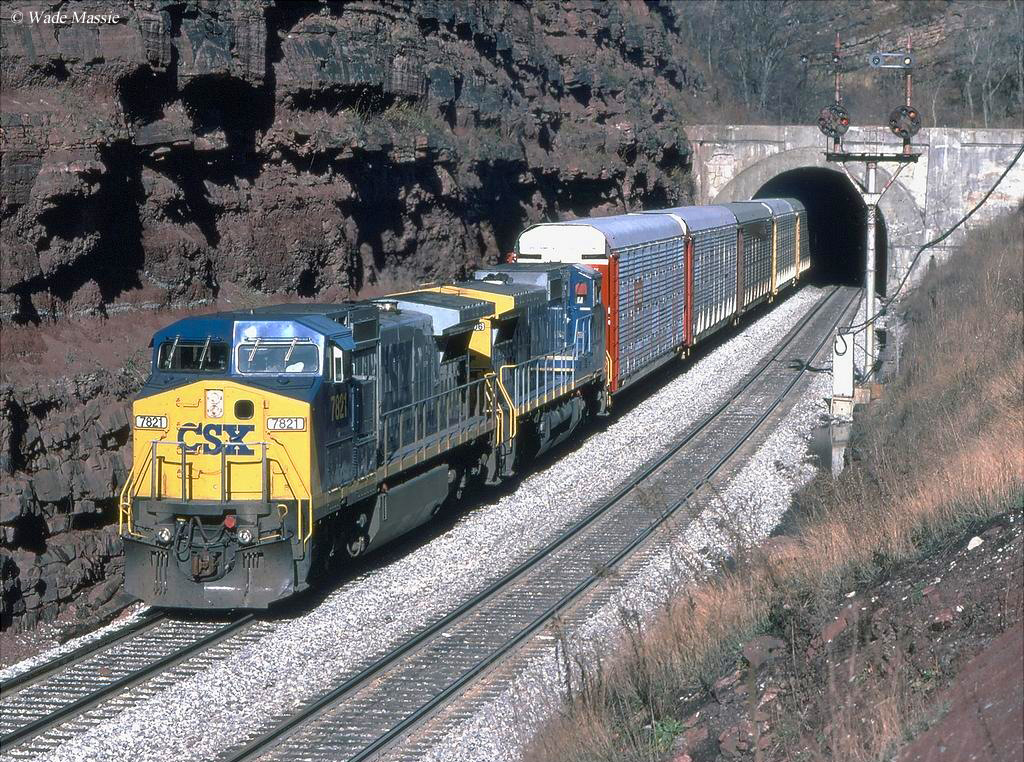 If you are interested in fallen flags and classic systems before the modern merger movement took hold I would suggest purchasing one, or all three volumes of Mike Schafer's Classic American Railroads series of books. The publications feature a wealth of information and are loaded with coloredphotographs covering names like the Baltimore & Ohio, Santa Fe, Pennsylvania, Milwaukee Road, and lots more. If you have any interest in most famous bygone railroads which once operated in the U.S. I would strongly recommend picking up one, two, or even all three of Mr. Schafer's book. I truly cannot say enough just how enjoyable and fun they are to read and peruse through. 


Home

›

Railroad Infrastructure

› Tunnels