The Wheeling and Lake Erie Railway actually has its beginnings all the way back to 1871 when the nation's railroad industry was just getting started. The W&LE's primary reason for coming into existence was a need to move coal from the upper Ohio River region around Wheeling, WV to ports located along Lake Erie (although ironically, today coal makes up just a very small percentage of its entire traffic base). The W&LE only survived as an independent company for roughly the first 70 years of its existence. After World War II the railroad was taken over by the Nickel Plate Road (whose full name was the New York, Chicago & St. Louis Railroad Company), which became part of the Norfolk & Western in 1962.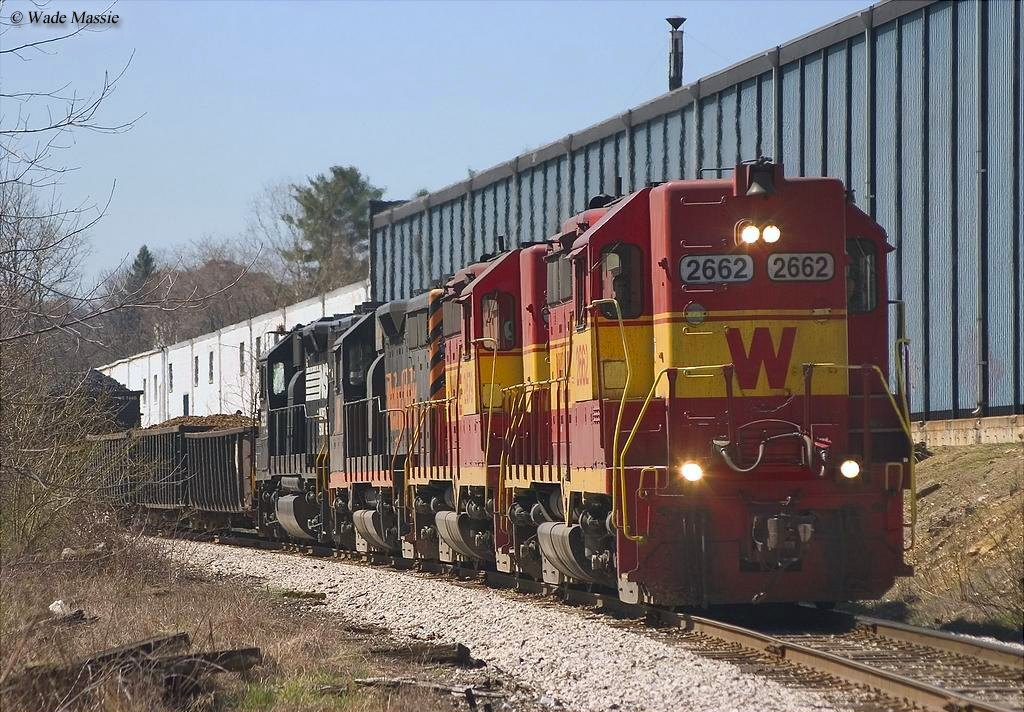 The N&W continued to operate the Nickel Plate Road for several years but it, along with the W&LE, were eventually dissolved after the N&W merged with the Southern Railway in 1982 to form today's Norfolk Southern. While the W&LE no longer existed as a company name after 1989, it did not take long for its name to reappear. In 1990 NS sought to spin-off much of the former W&LE trackage in northern Ohio, West Virginia, and Pennsylvania, which was purchased that year by a group of investors who resurrected the Wheeling & Lake Erie Railway name.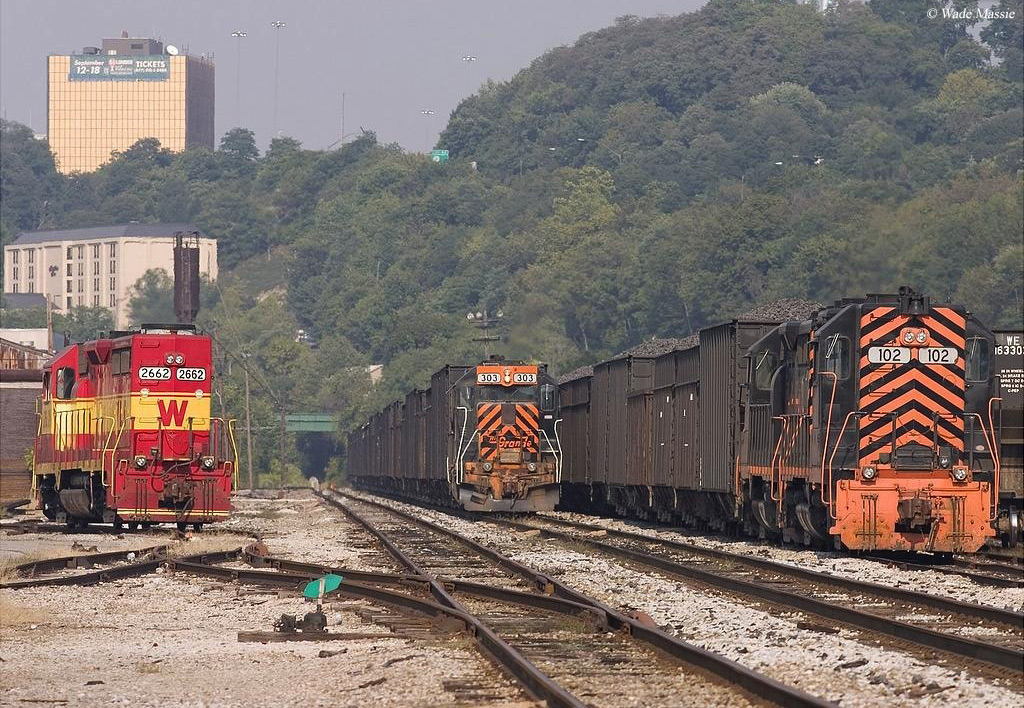 The "new" Wheeling and Lake Erie Railway of today operates much of the original railroad's trackage, along with lines of the former railroads Pittsburgh & West Virginia (P&WV) and Akron Canton Youngstown (ACY). At first the new company held much of its traffic base in coal, just like the original W&LE, and was faced with much debt. However, with a dedicated team the "new" railroad continued to diversify its traffic base and gain new customers, which after only four years of being in operation saw a huge turnaround and was earning healthy profits.  Today the W&LE is going as strong as ever, with a traffic base in coal, iron ore, steel, aggregates, plastics, chemicals, forest products, and grain!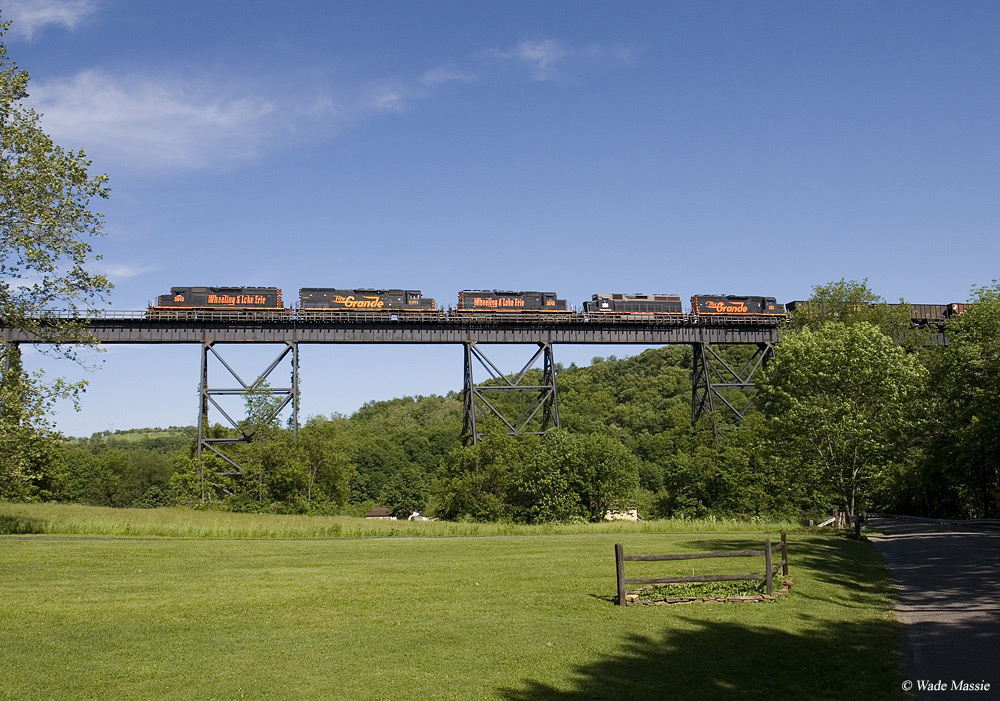 The Conrail breakup has also allowed the W&LE to dabble into the profitable intermodal business. Because of this, coupled with a strong management team extremely dedicated to not only the railroad's success but also its future growth, things are looking as bright as ever on the W&LE.   If you are interested in visiting the Wheeling and Lake Erie Railway its east-west main line runs between Bellevue, Ohio and Pittsburgh, PA. However, the "hub" of the railroad's operations continues to remain in Brewster, OH, as it has when since the railroad began in 1871. So, you may want to stop by and ask them for a quick tour of the railroad as I am sure they would be happy to do so!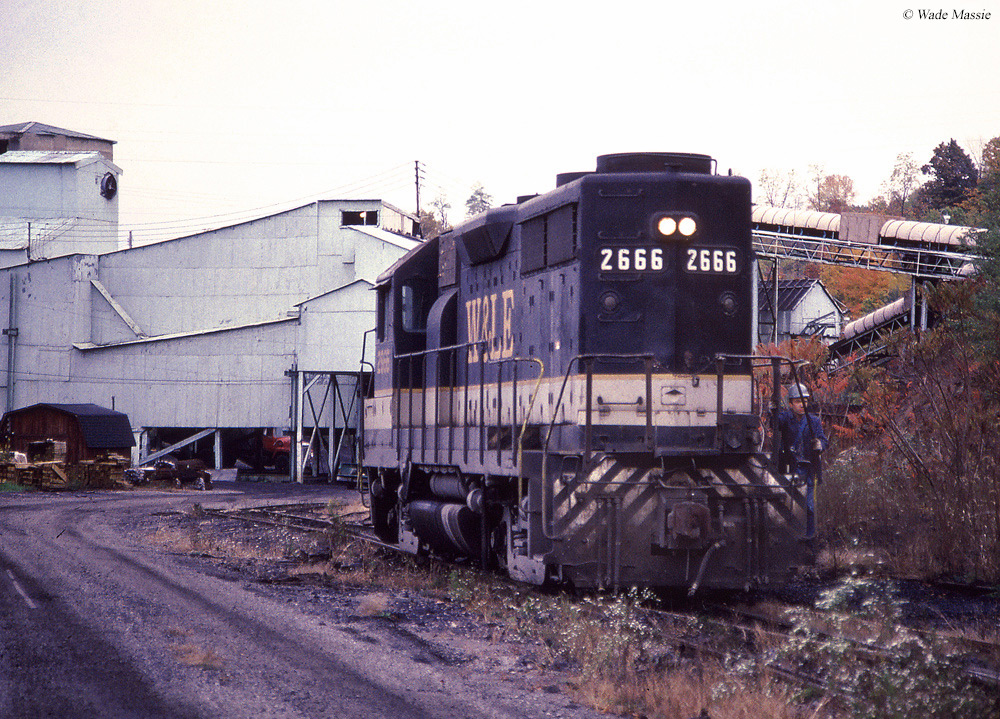 Current Diesel Locomotive Roster
| Builder | Model | Road Number(s) | Amount | Date Built | Notes |
| --- | --- | --- | --- | --- | --- |
| EMD | GP35 | 100-112, 2682-2684, 2686-2687, 2691, 2695, 2699, 2701-2703 | 24 | 1964-1965 | Ex-Southern, Ex-N&W, Ex-D&RGW |
| EMD | GP40 | 300-305 | 6 | 1965-1971 | Ex-PC, Ex-NYC, Ex-D&RGW |
| EMD | SD40-2 | 758, 6310-6316, 6347-6348, 6351-6354, 6381-6388, 7355, 7375, 7377 | 25 | 1973-1986 | Ex-British Columbia Railway, Ex-MILW, Ex-MP, Ex-TFM, Ex-BN/C&S |
| EMD | SW1500 | 1500-1501 | 2 | 1966-1967 | Ex-EMD, Ex-Indianapolis Union Railway |
| EMD | SD45 | 1765-1770, 1784, 1800 | 8 | 1970 | Ex-N&W |
| EMD | SD40-3 | 3016, 3034 | 8 | 1966 | Ex-UP SD40s |
| EMD | SD40X | 3046 | 1 | 1965 | EMD Demonstrator |
| EMD | SD40 | 3048-3049, 3068, 3073, 3102, 4001, 4003, 4016, 4018, 4025, 6349-6350 | 12 | 1966-1971 | Ex-UP, Ex-MP, Ex-KCS |
| EMD | GP9R | 4602 | 1 | 1957 | Ex-CV GP9 |
| EMD | SD40T-2 | 5391, 5413 | 2 | 1978-1980 | Ex-D&RGW |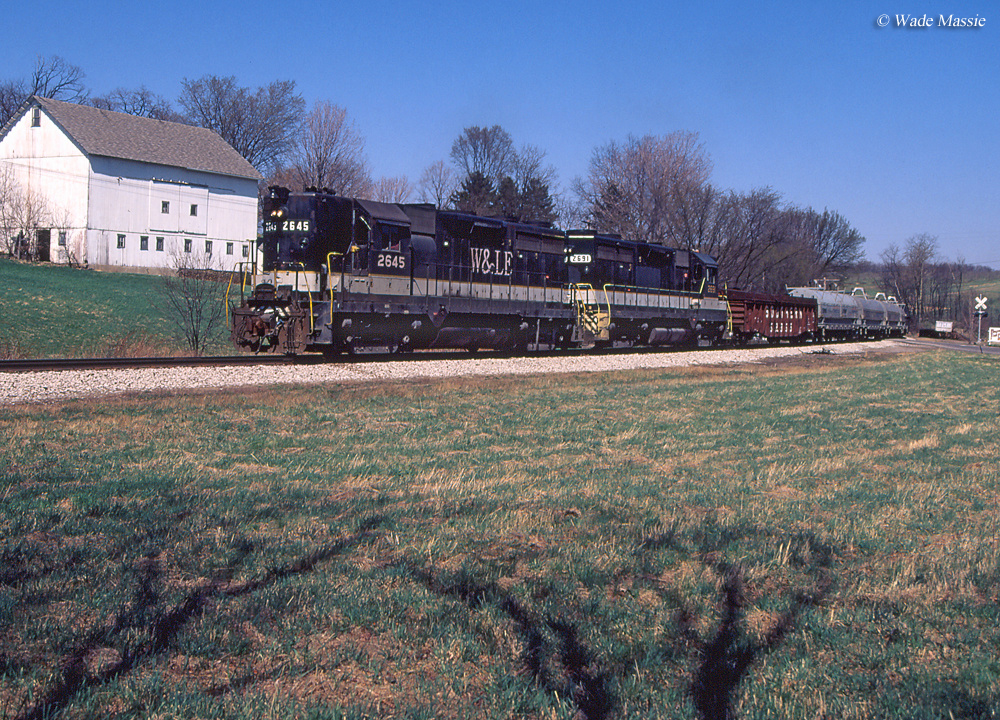 For a history of the Wheeling and Lake Erie Railway you might want to consider a copy of The Wheeling & Lake Erie Railway, Volume 2 by author John Corns, which is the second edition in the series. Through 128 pages of historic photographs and information Corns' second book further covers the original W&LE before its takeover by the Nickel Plate Road, and later dissolution into Norfolk & Western.  If you're interested in perhaps purchasing Mr. Corns' book  please visit the link below which will take you to ordering information through Amazon.com.

Home

›

Class II Railroads

› Wheeling & Lake Erie Railway